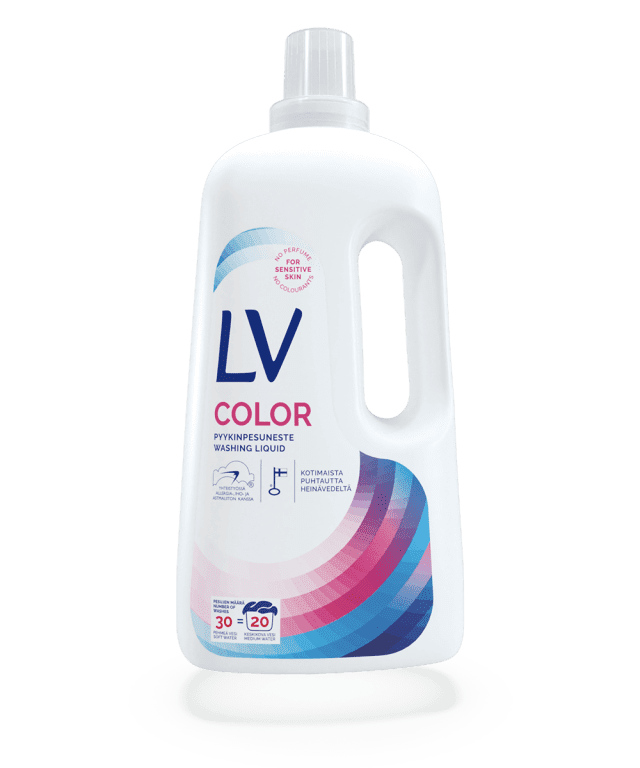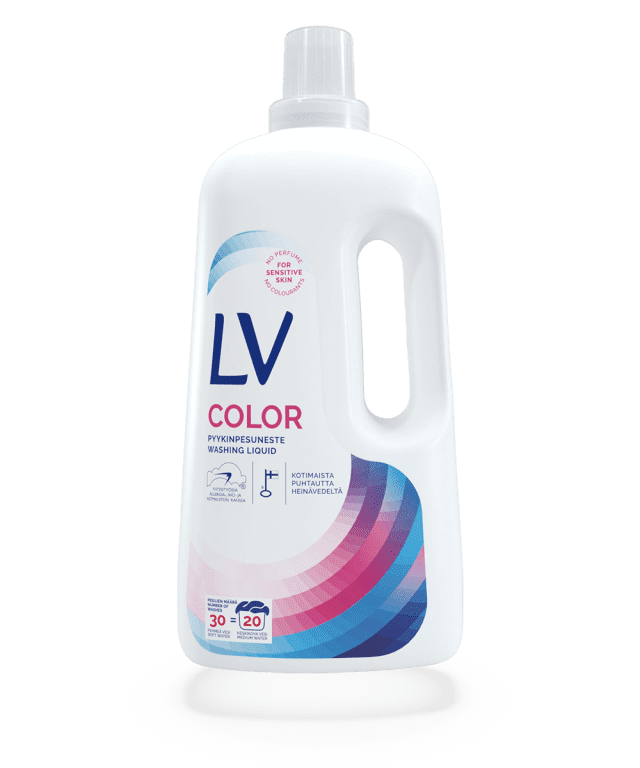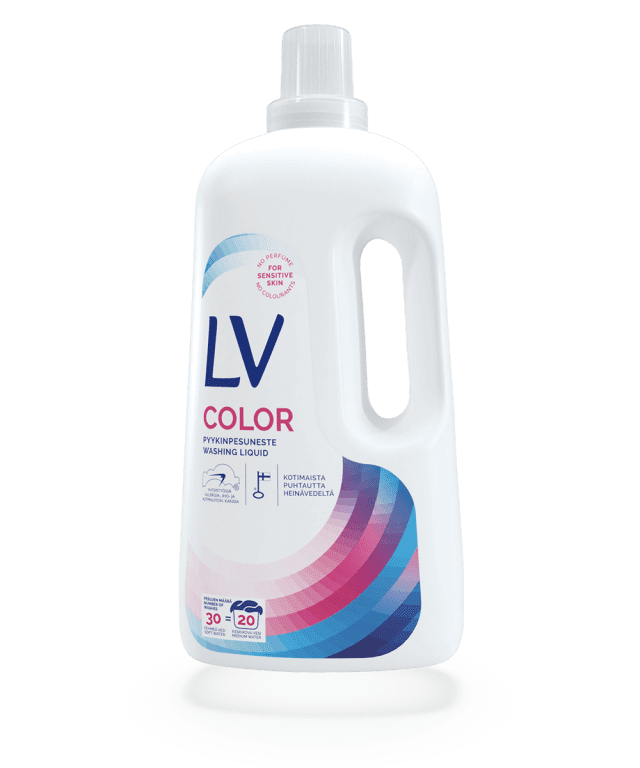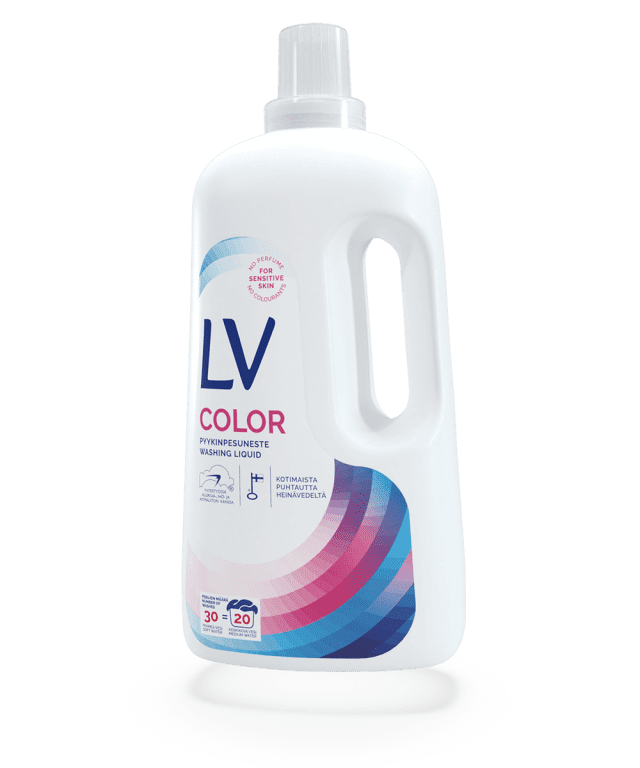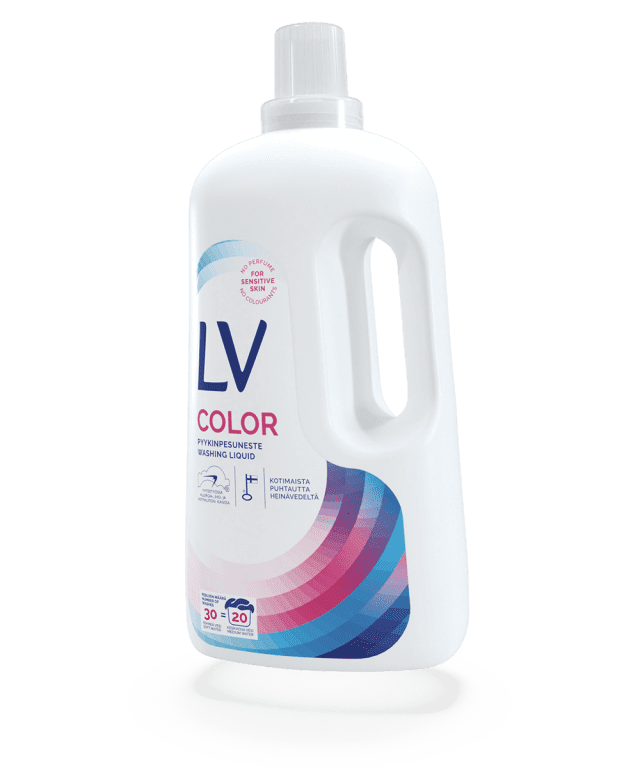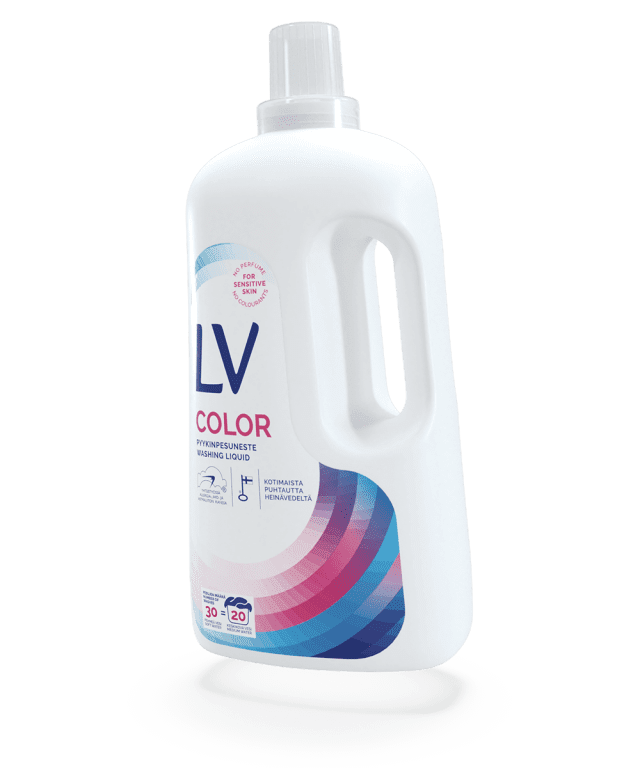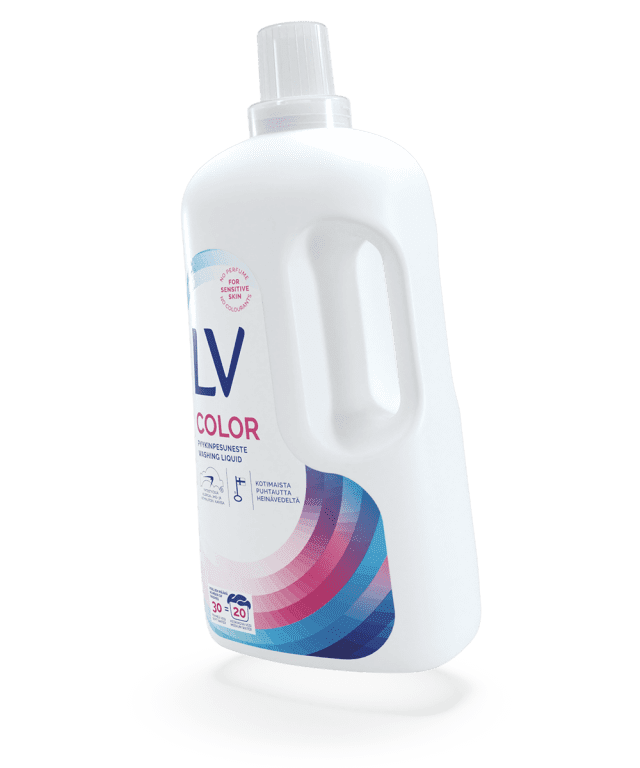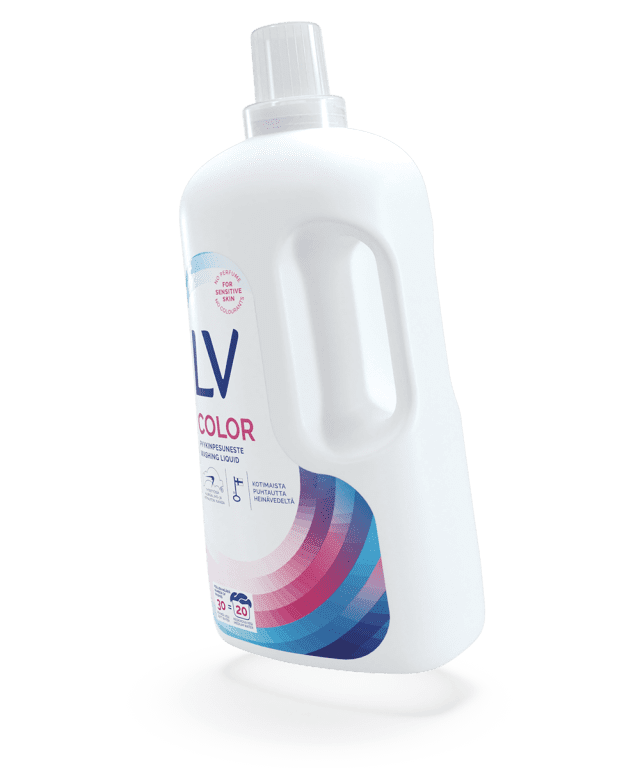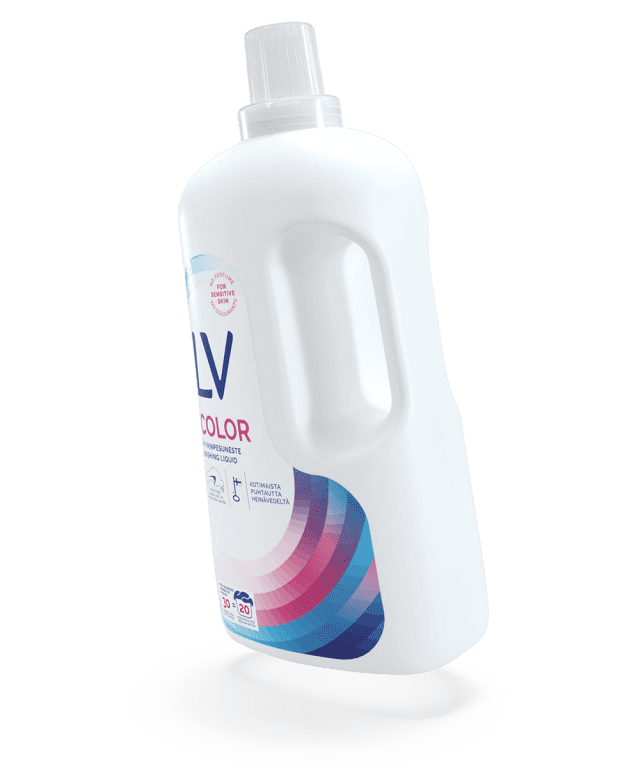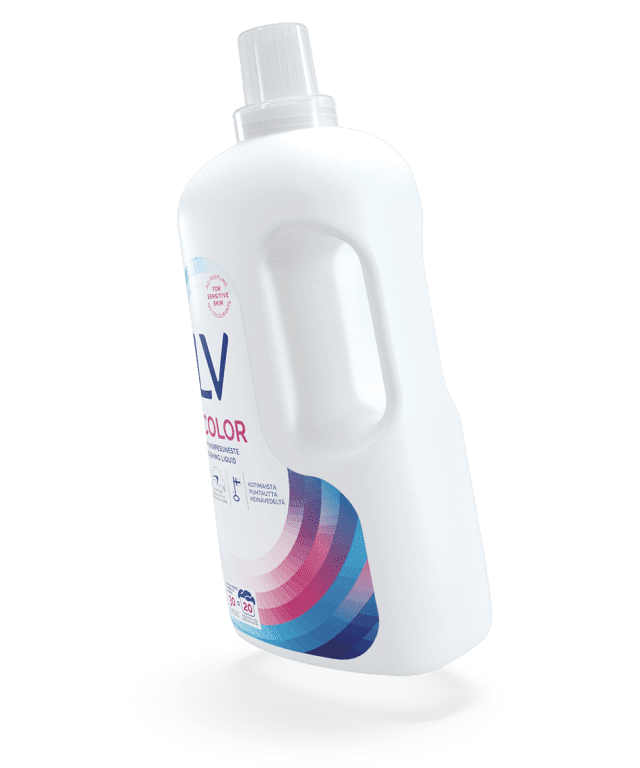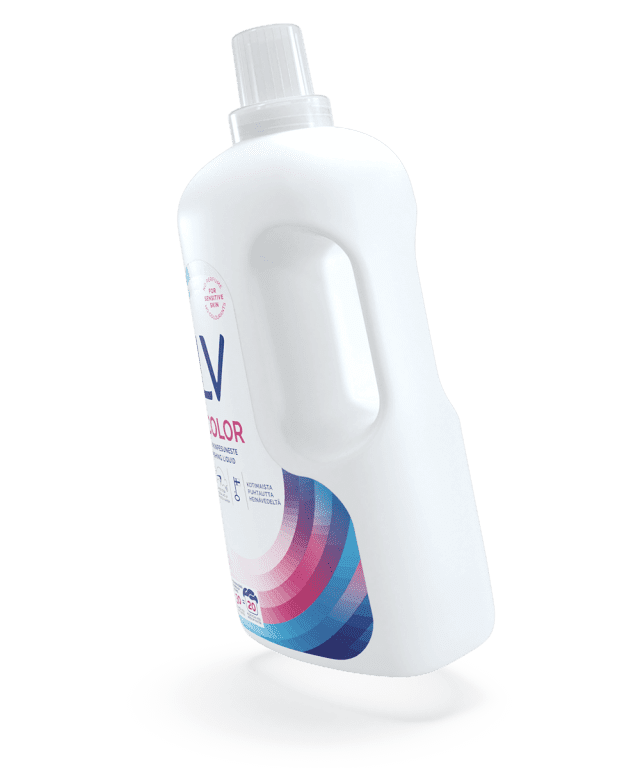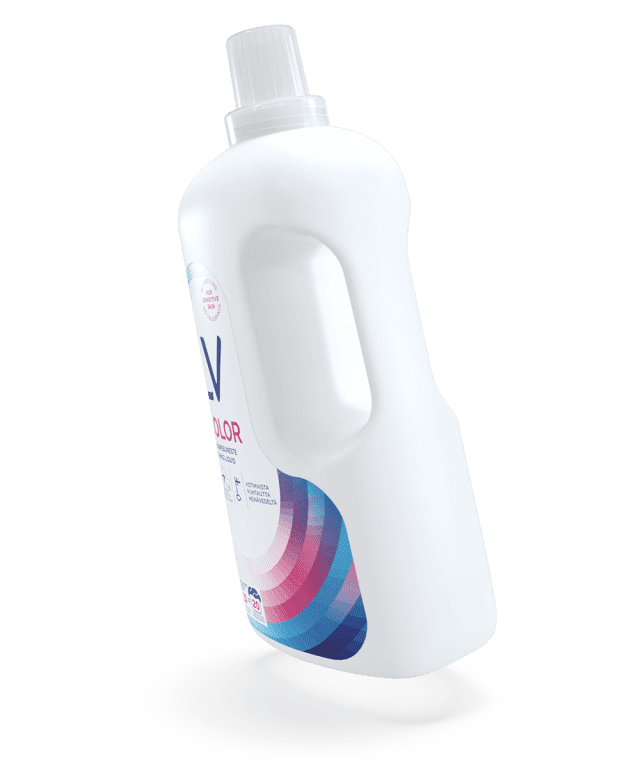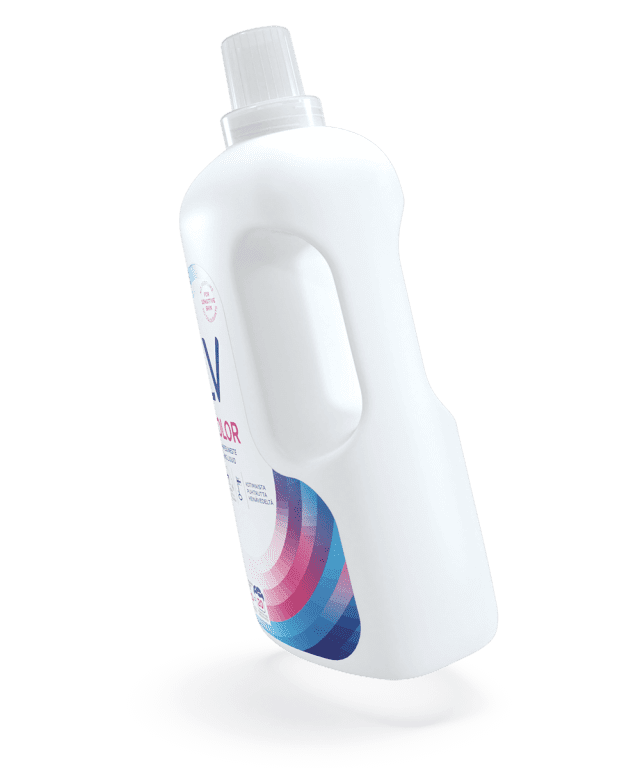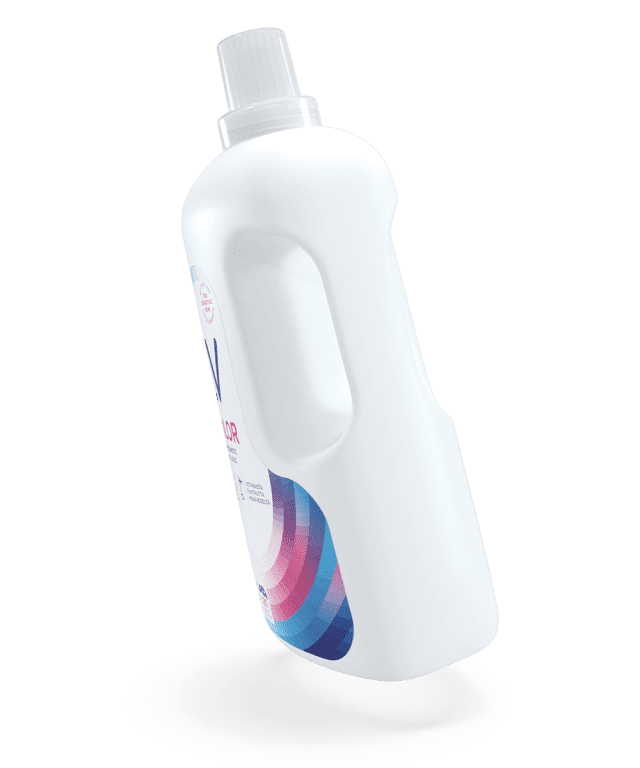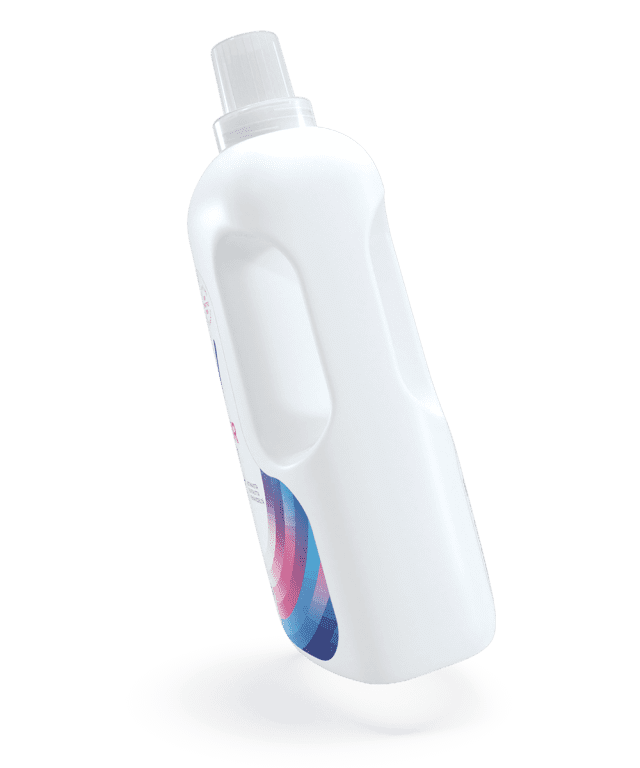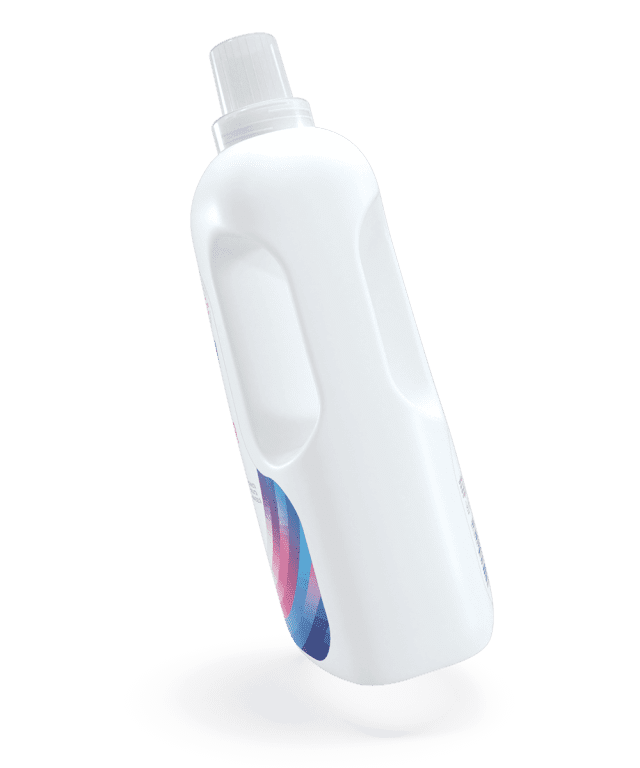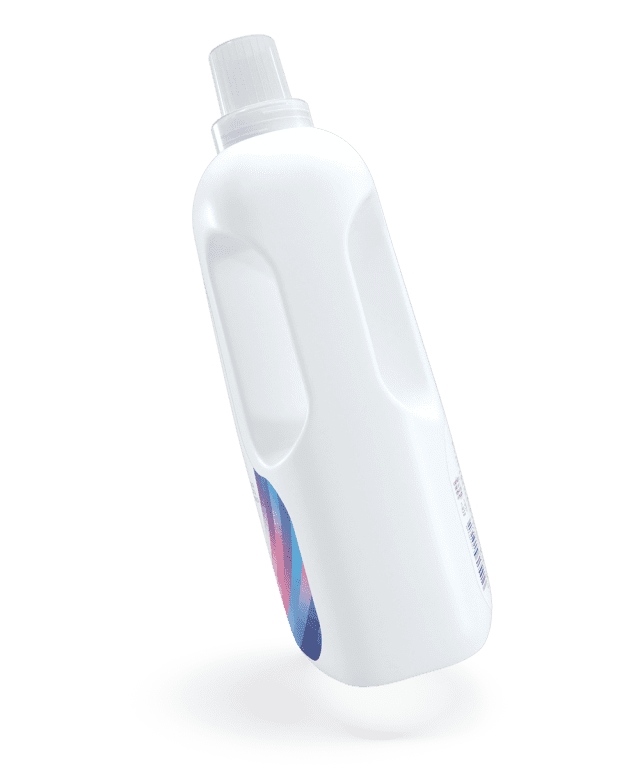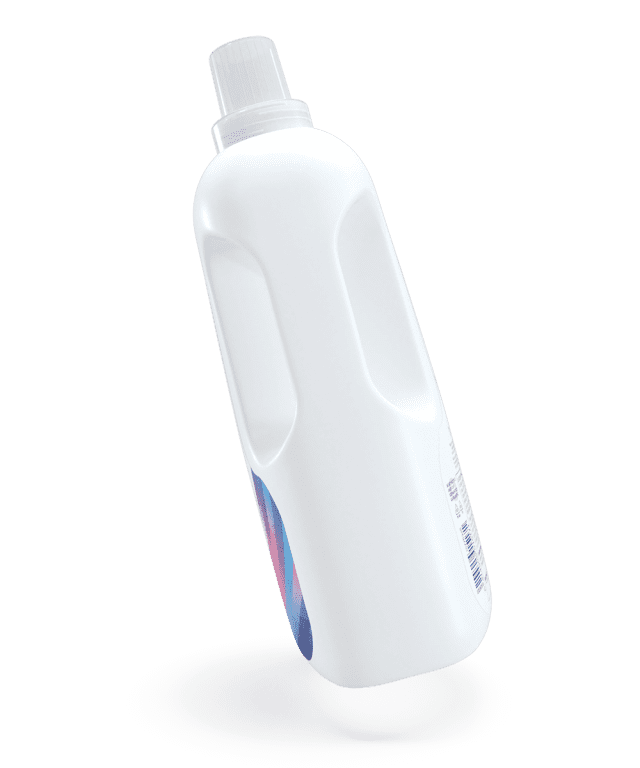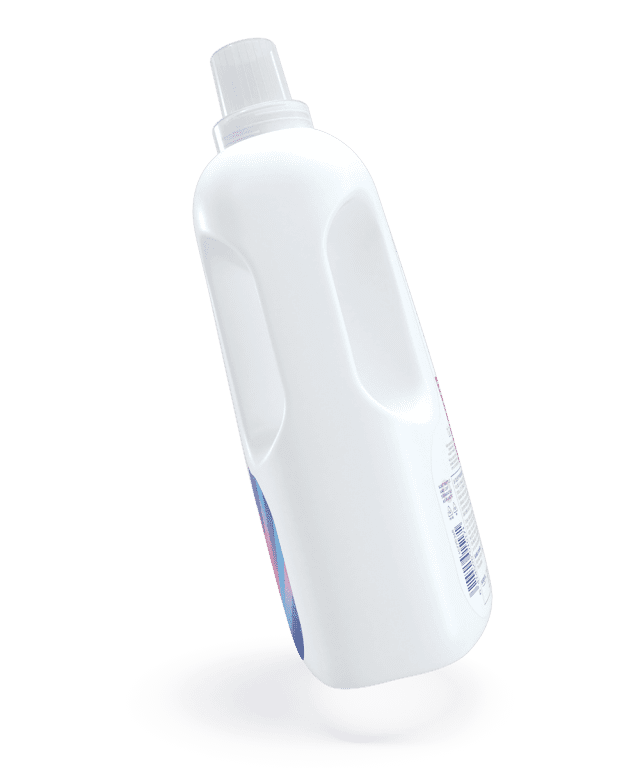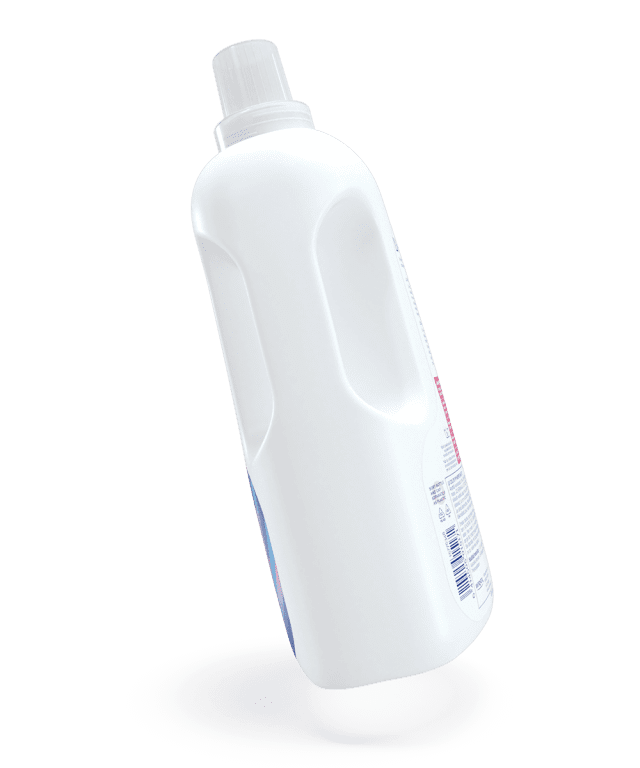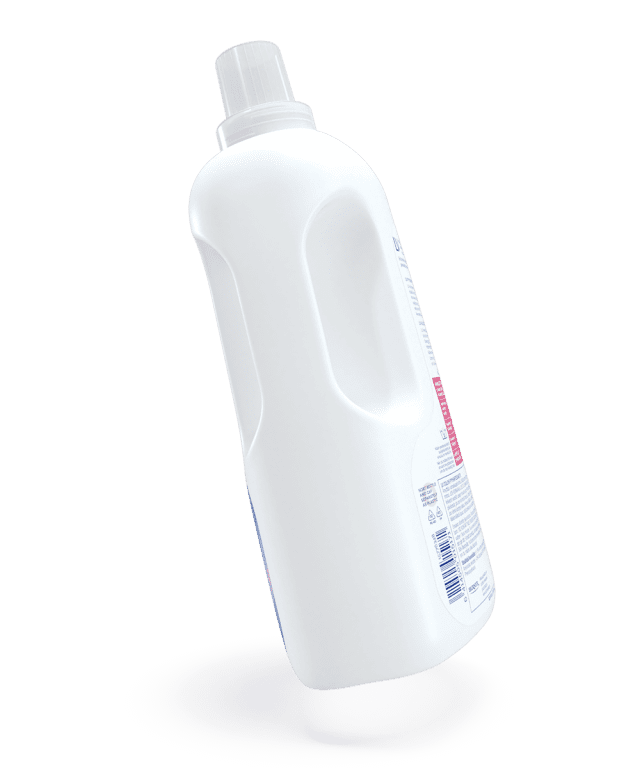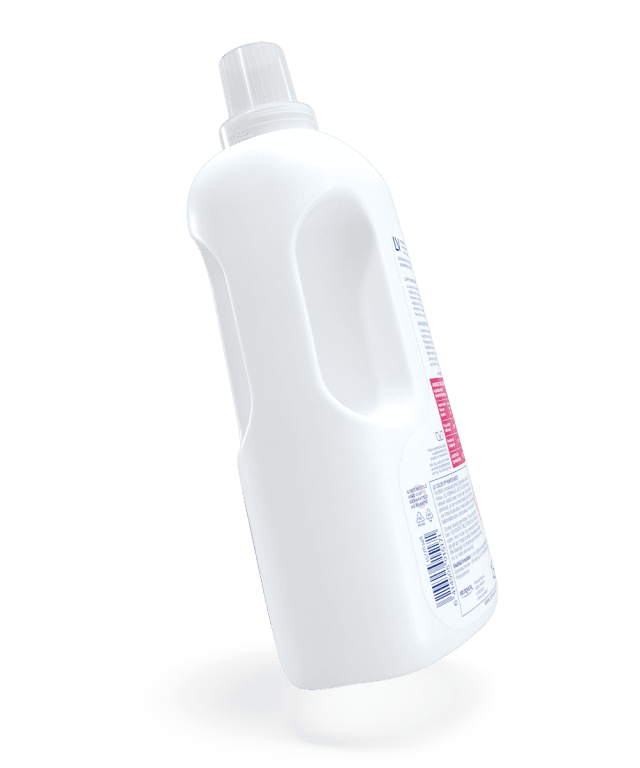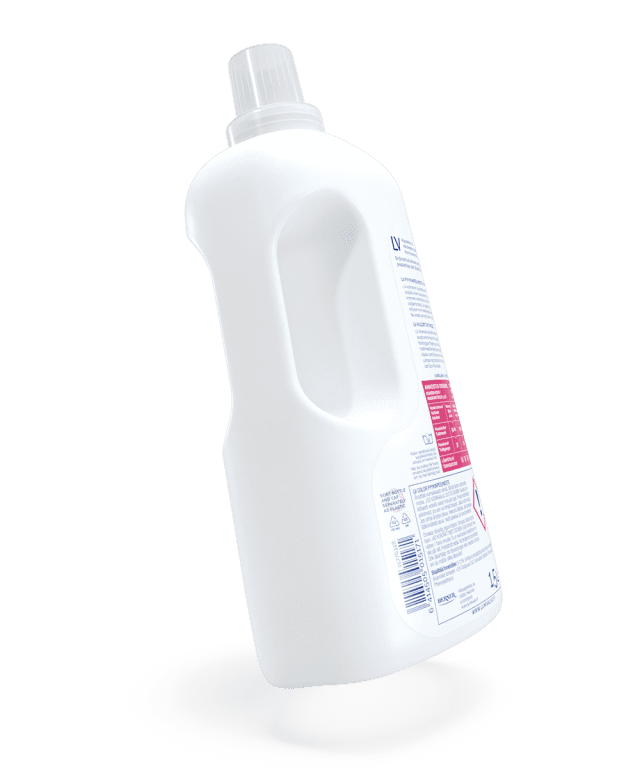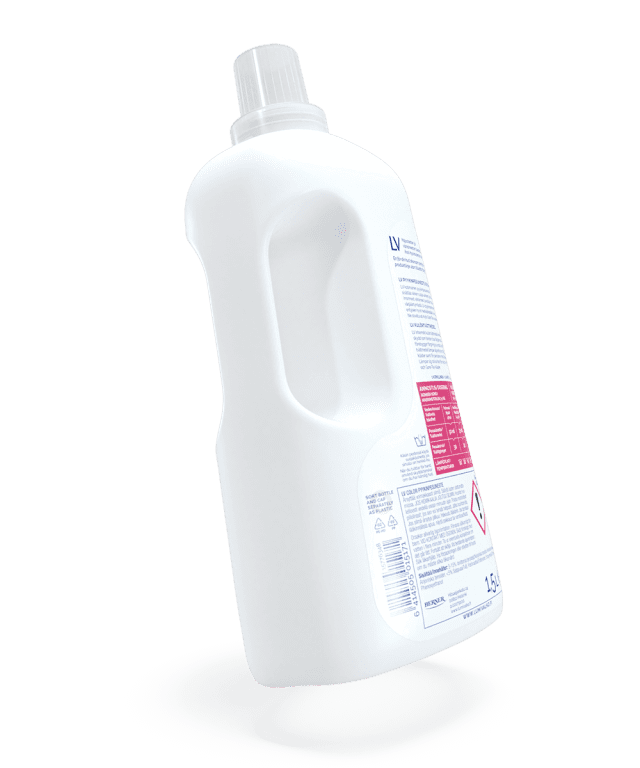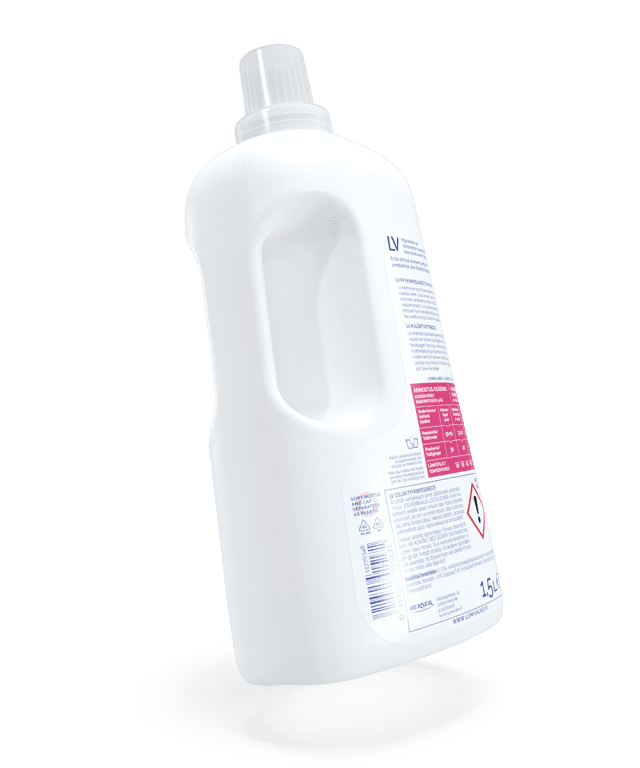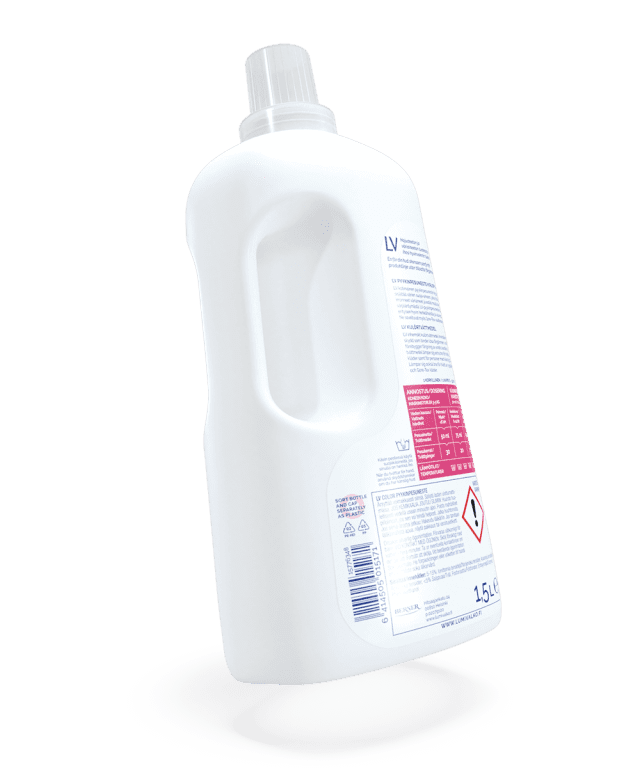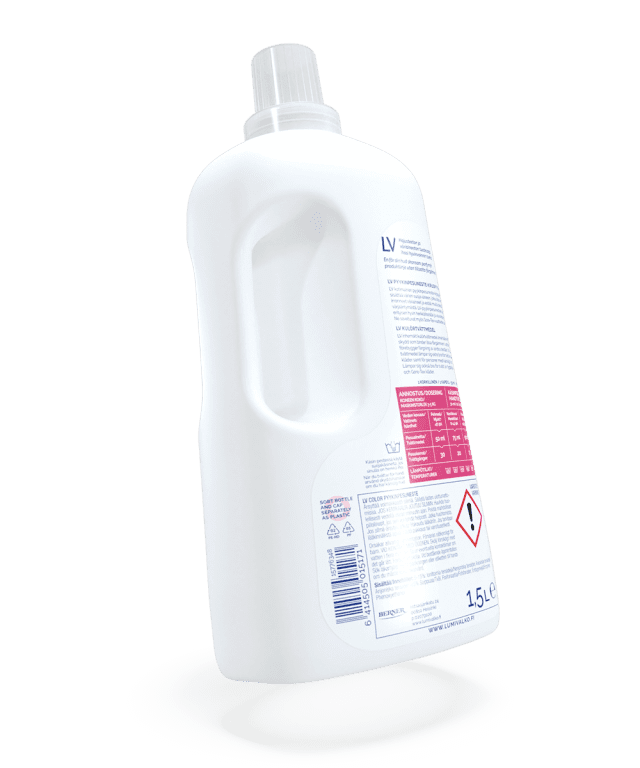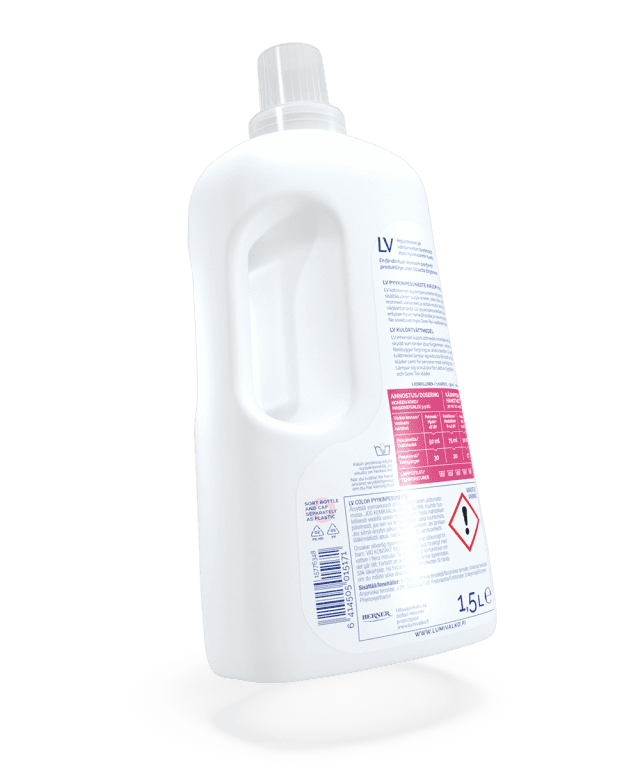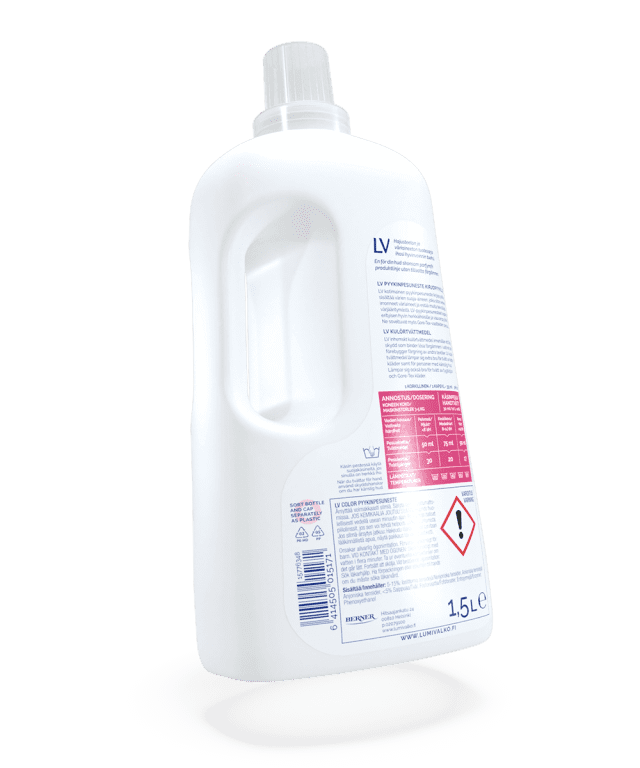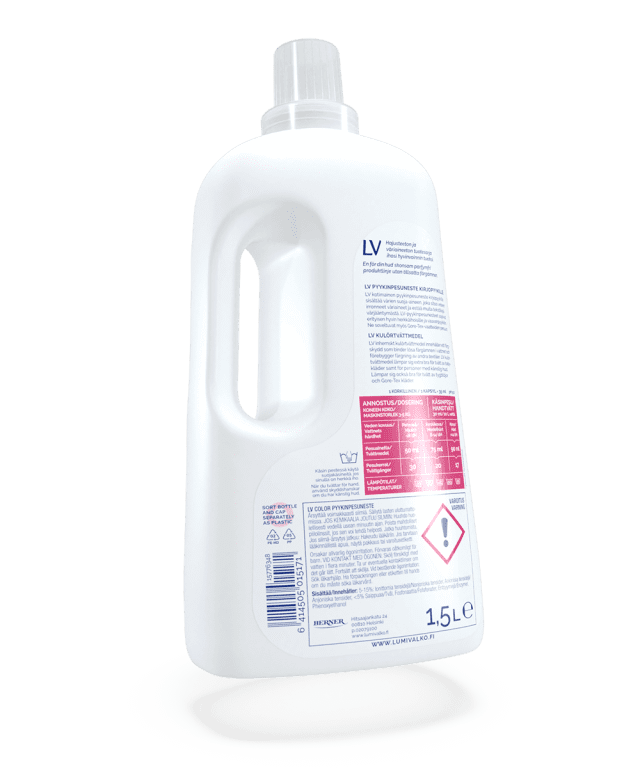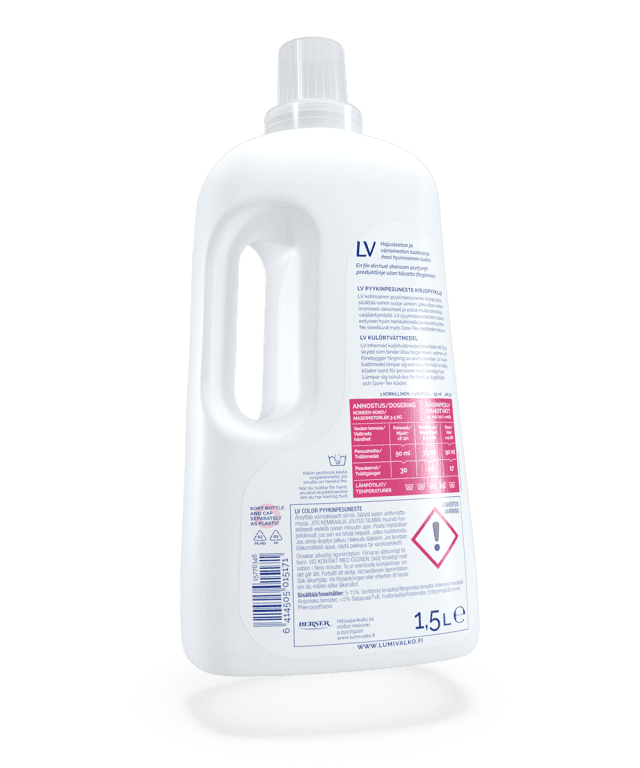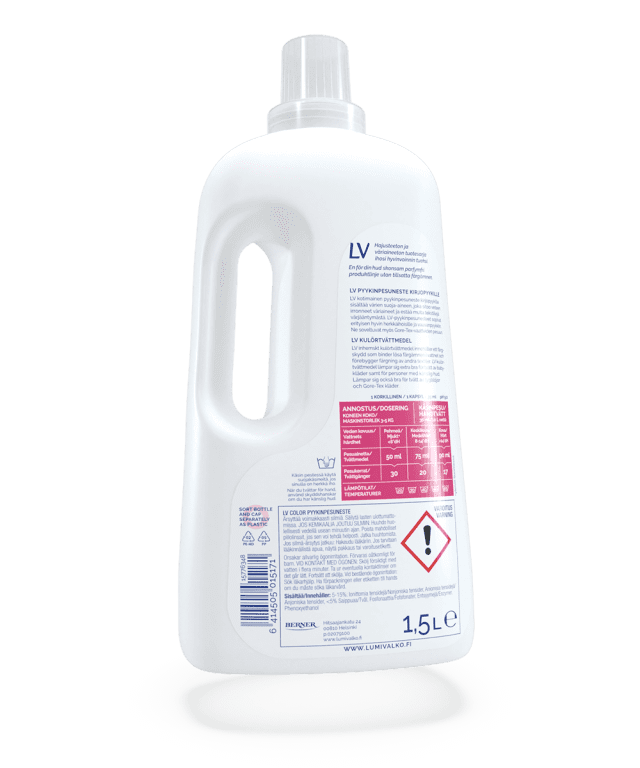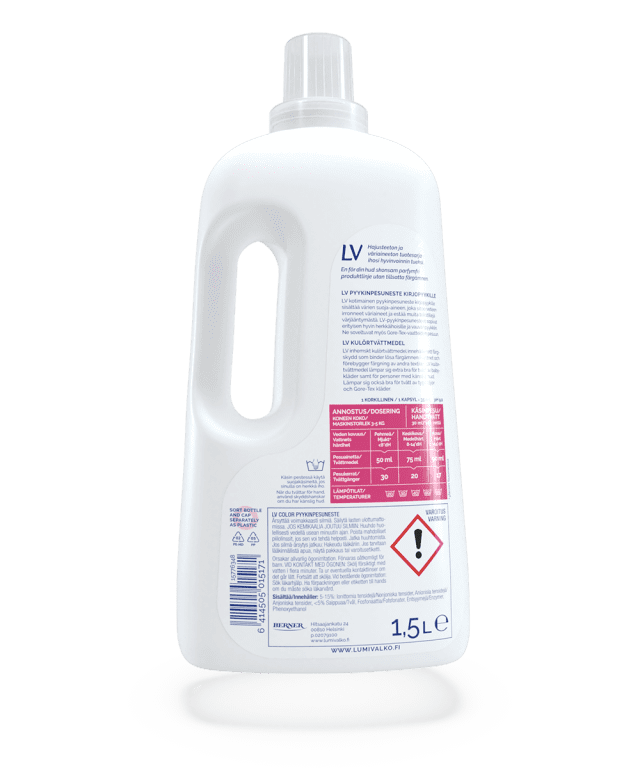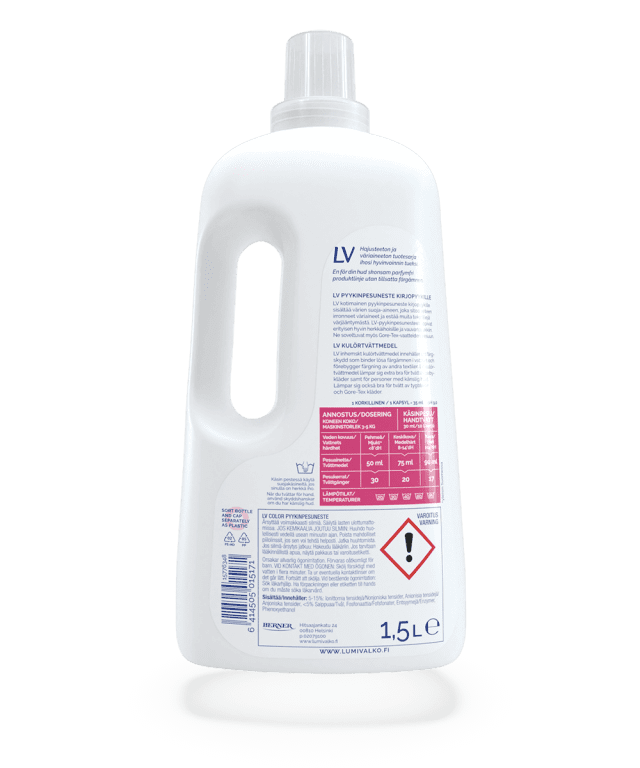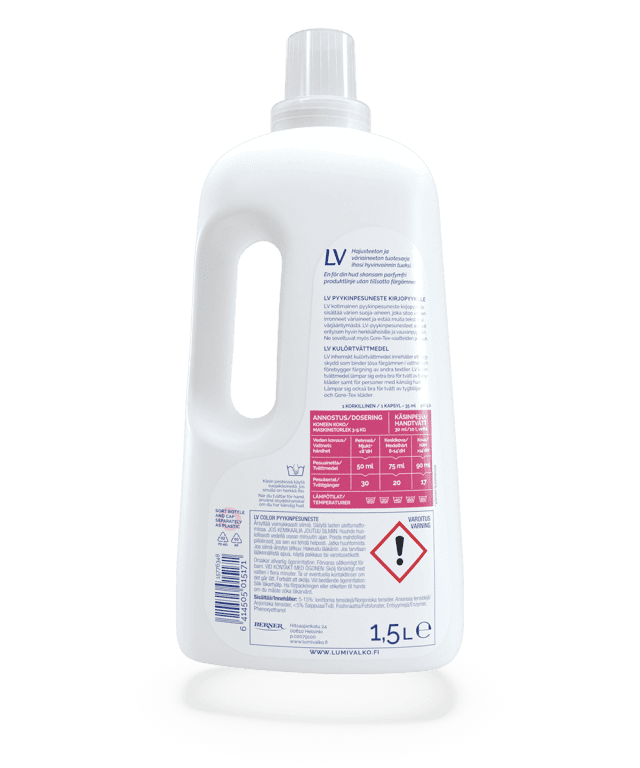 Washes your laundry effectively without causing the colours to fade. Free from fragrances.
VEGAN

Manufactured in Finland

Fragrance-free
Environment friendly washing
LV Color Washing liquid for coloured laundry cleans textiles effectively yet gently. The product contains a colour preserving agent that binds colourants that have soaked into the water and prevents other textiles from being coloured. This effective consistency washes stains from baby food, tomato and make-up effectively. Free from fragrances and colourants, so your laundry smells fresh and clean. Developed in co-operation with the Allergy, Skin and Asthma Federation.