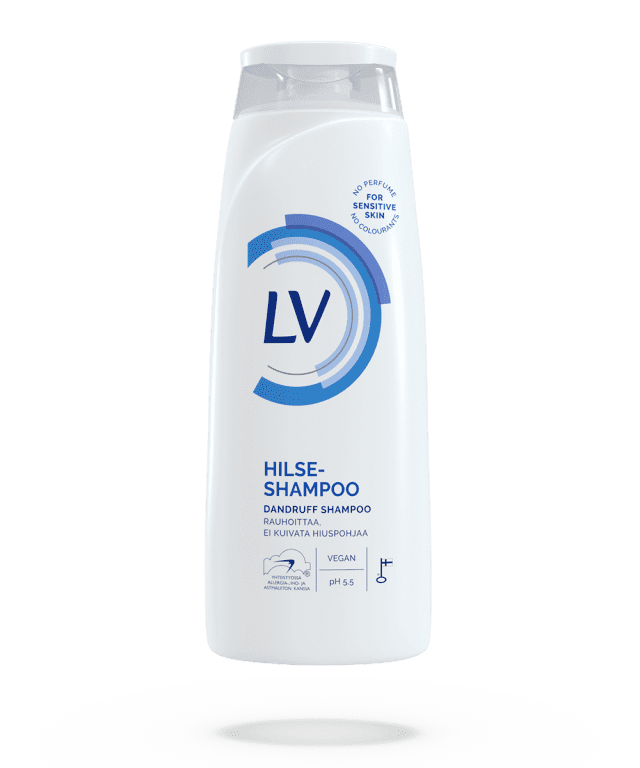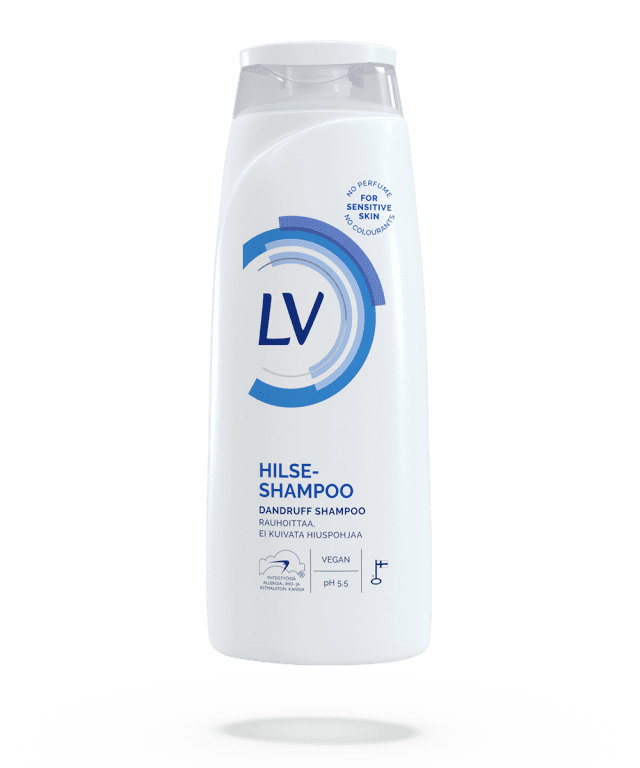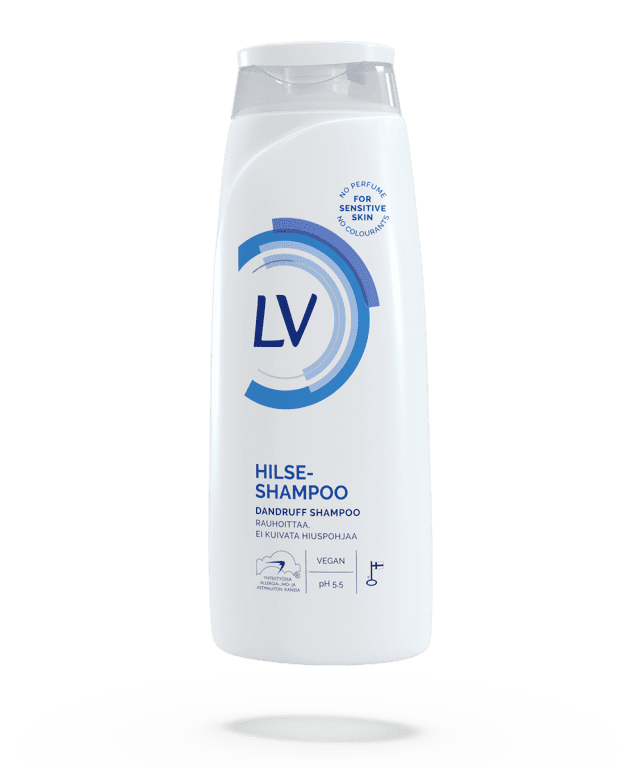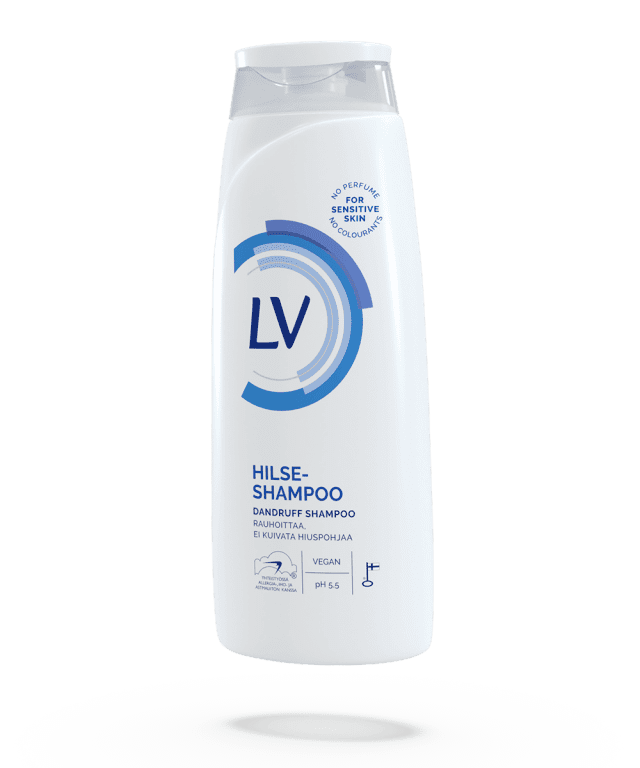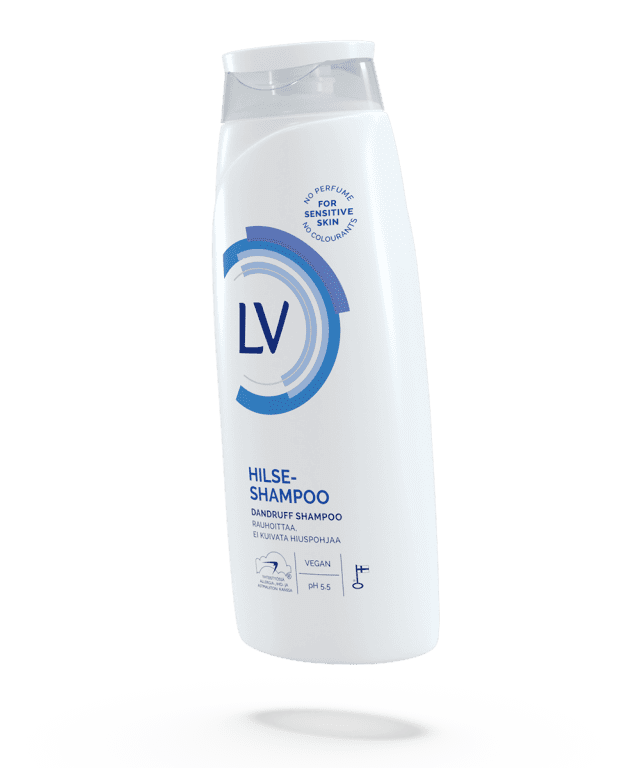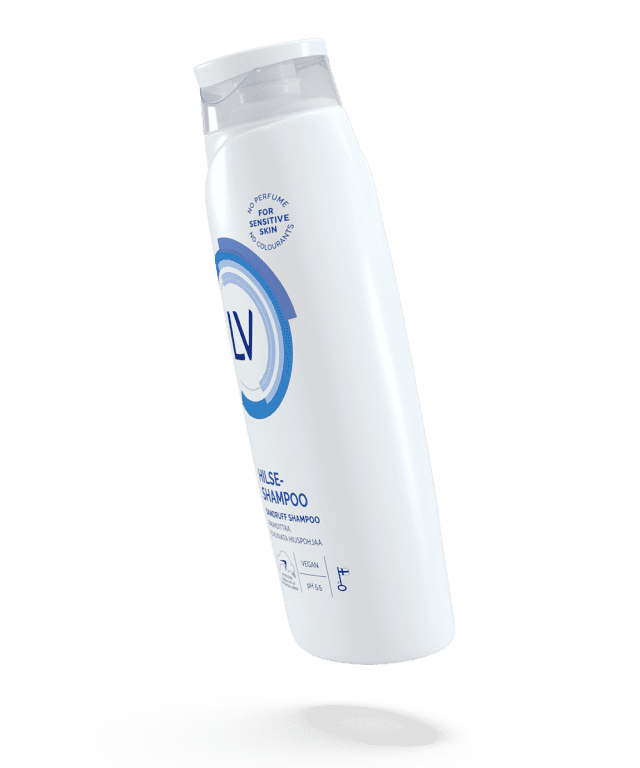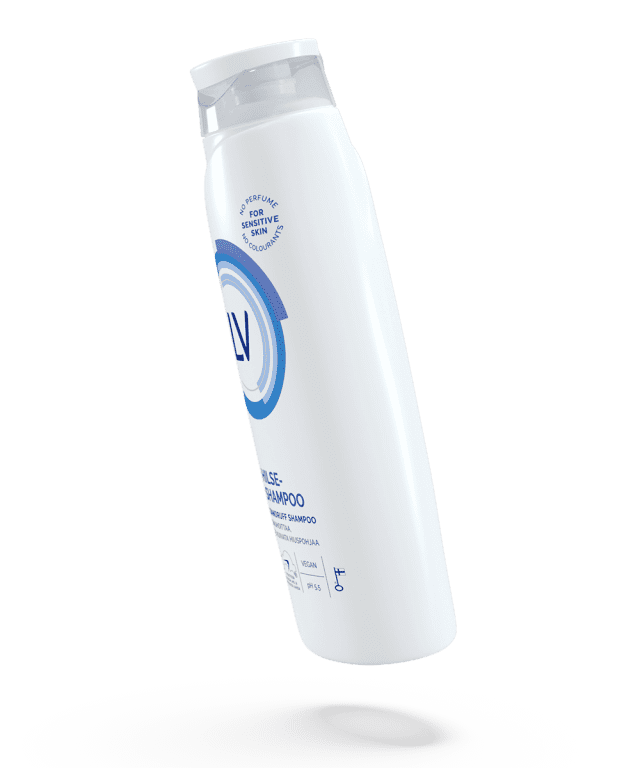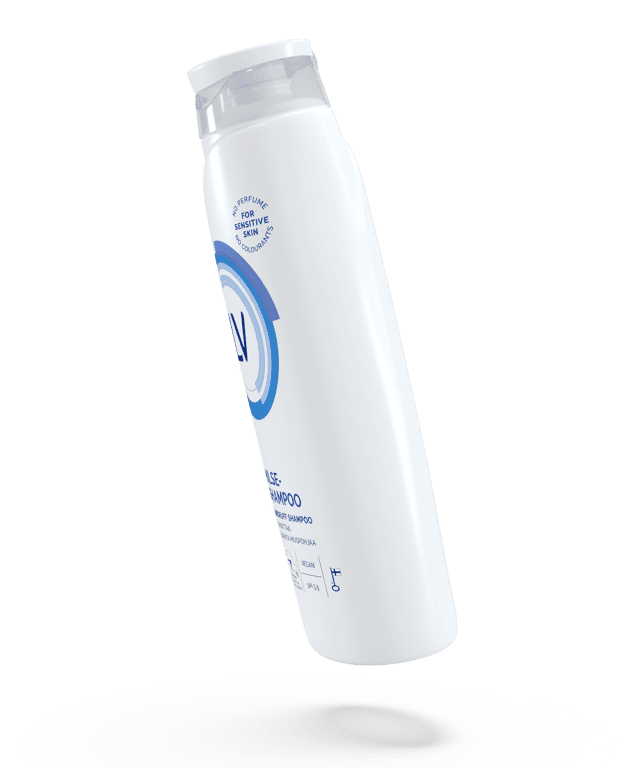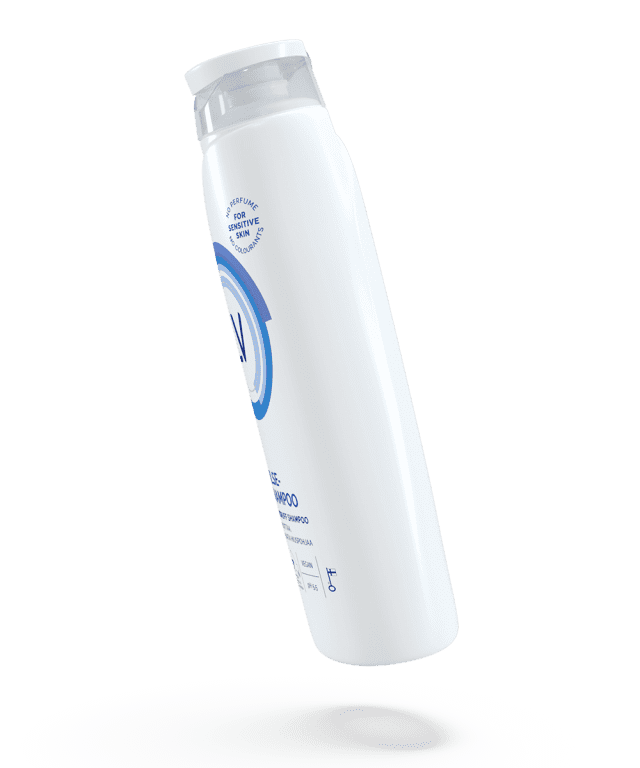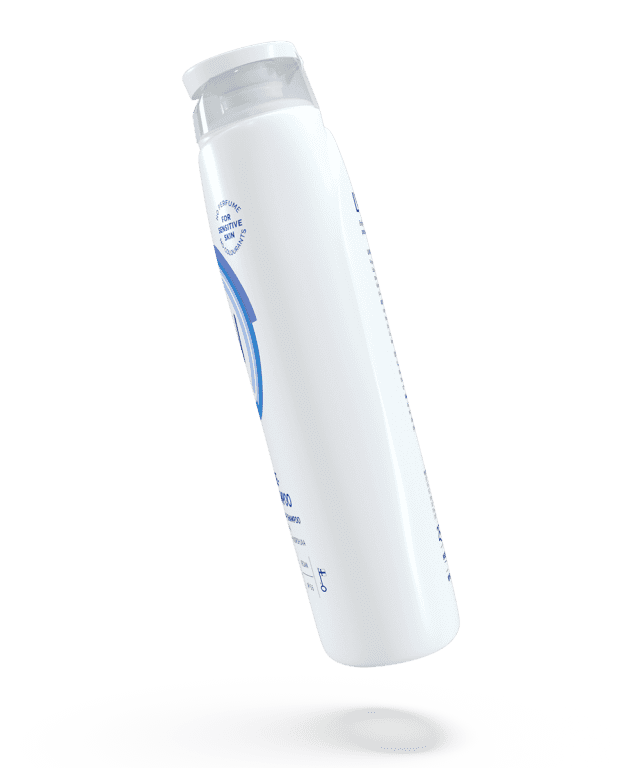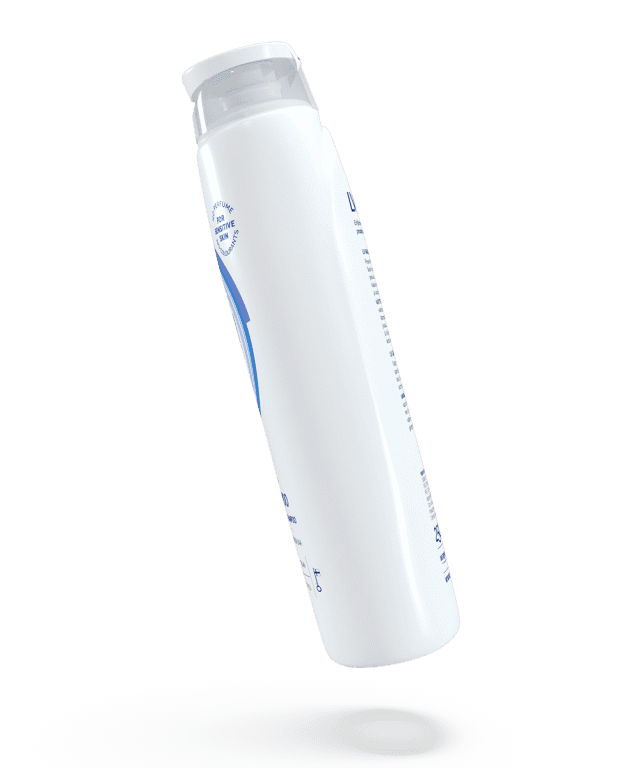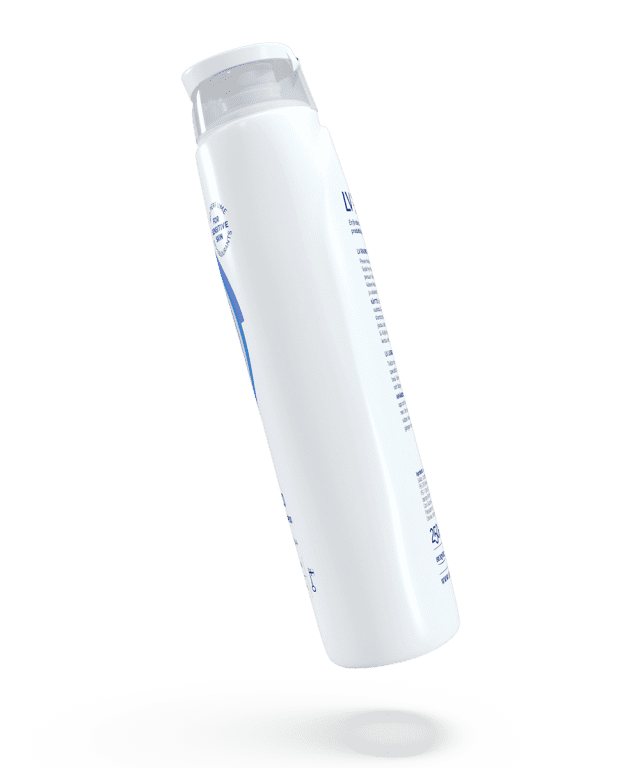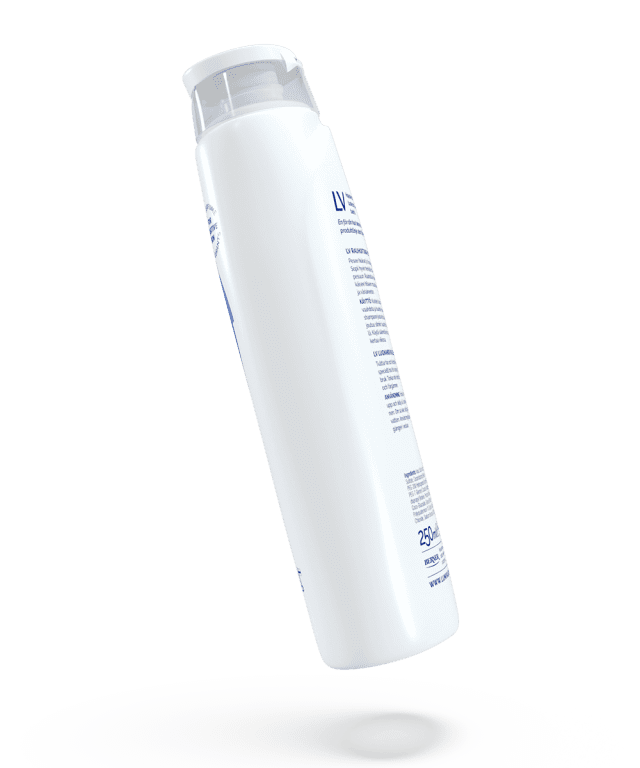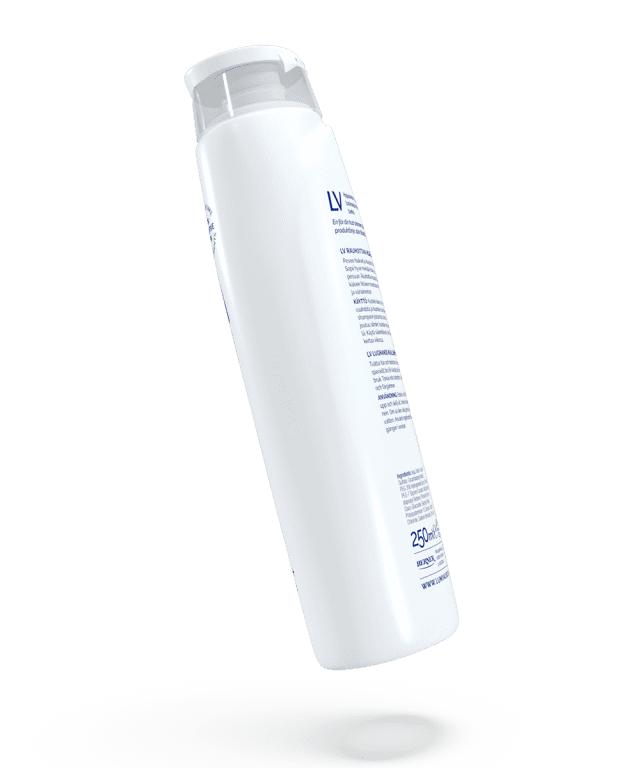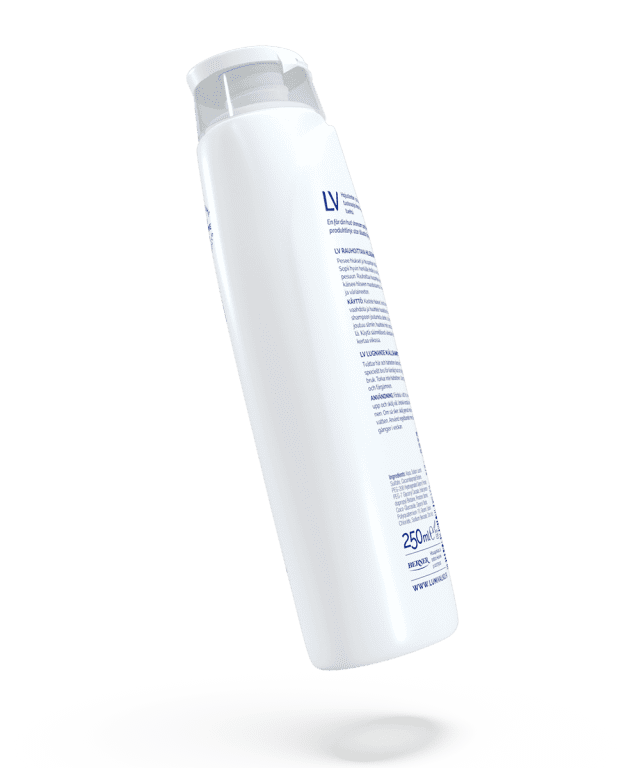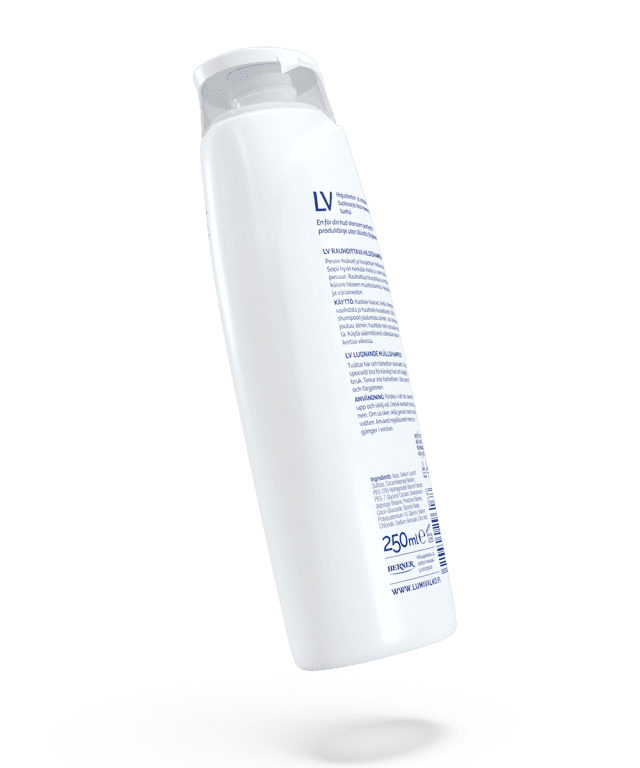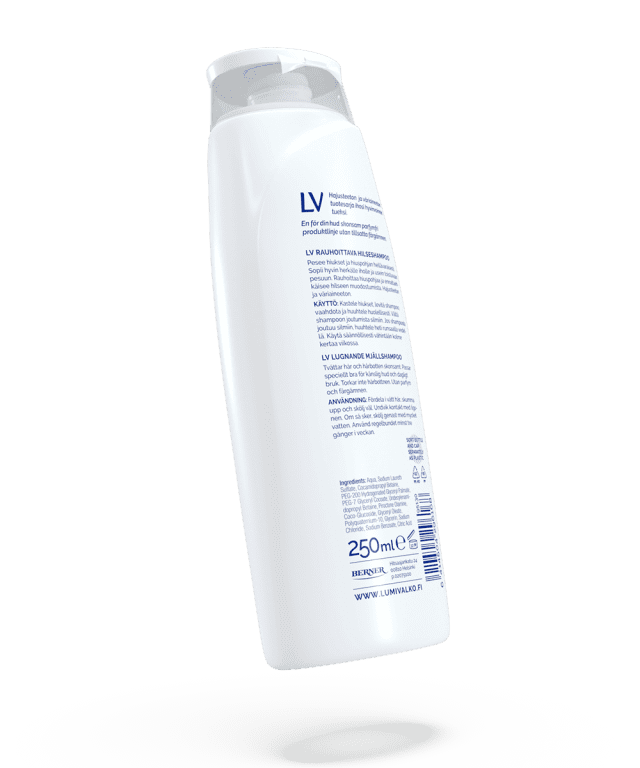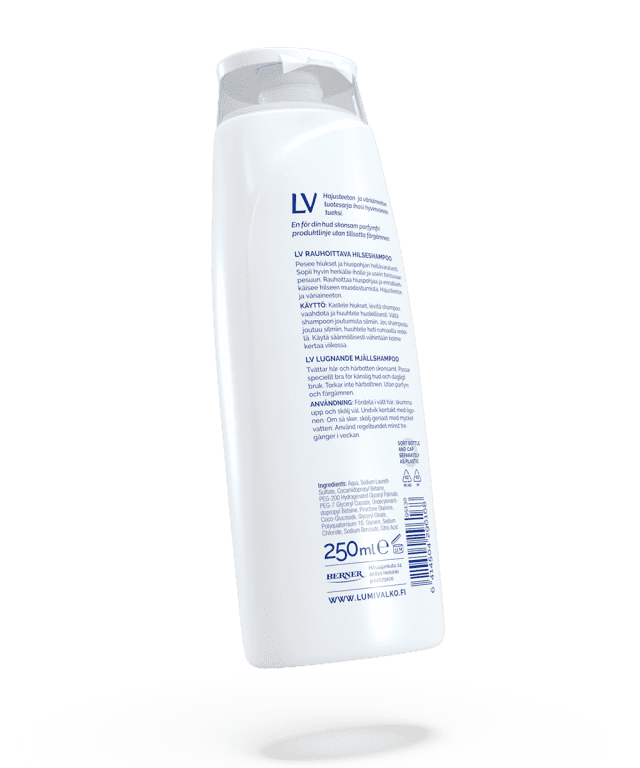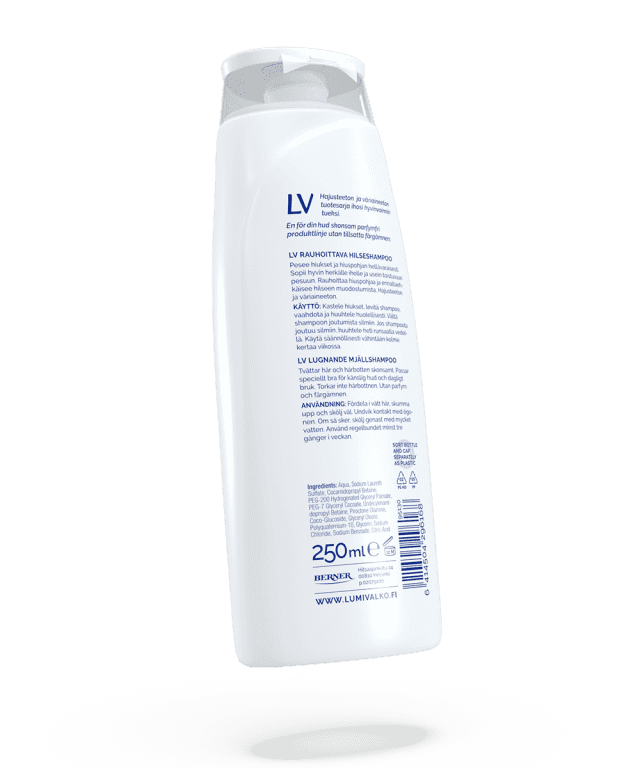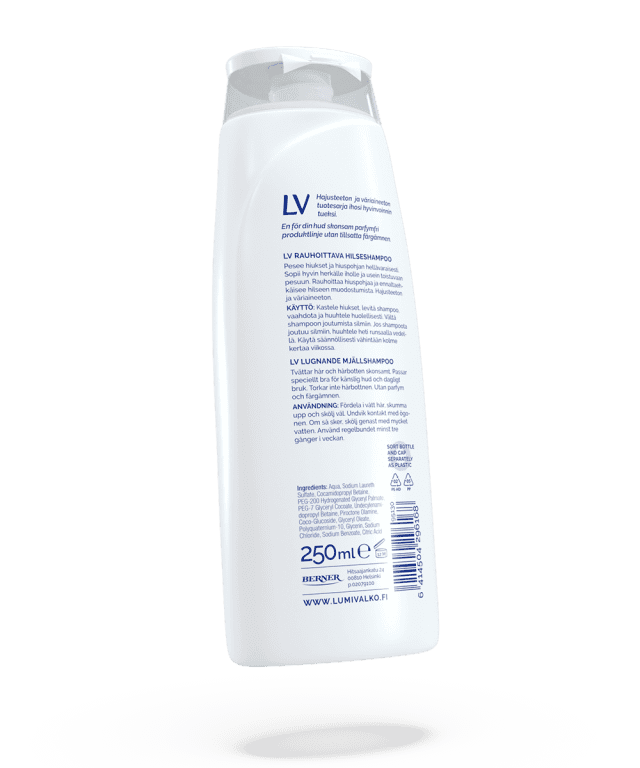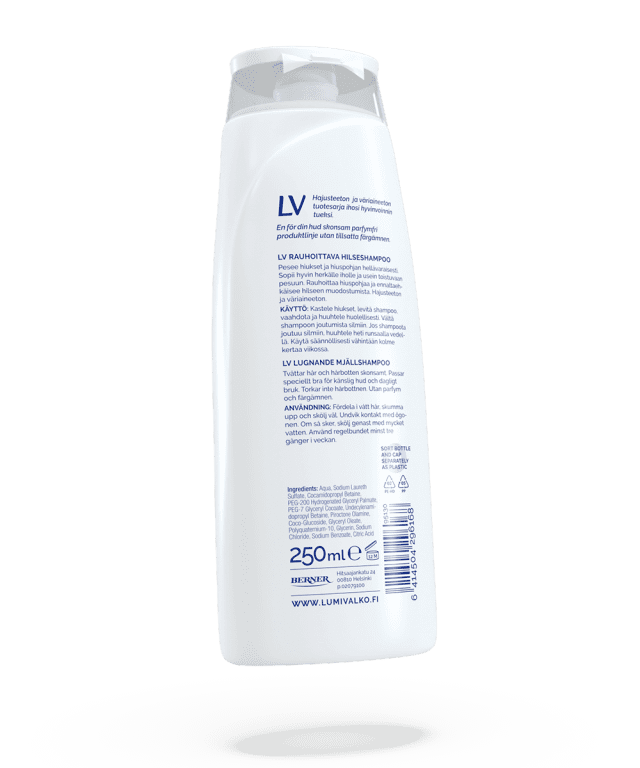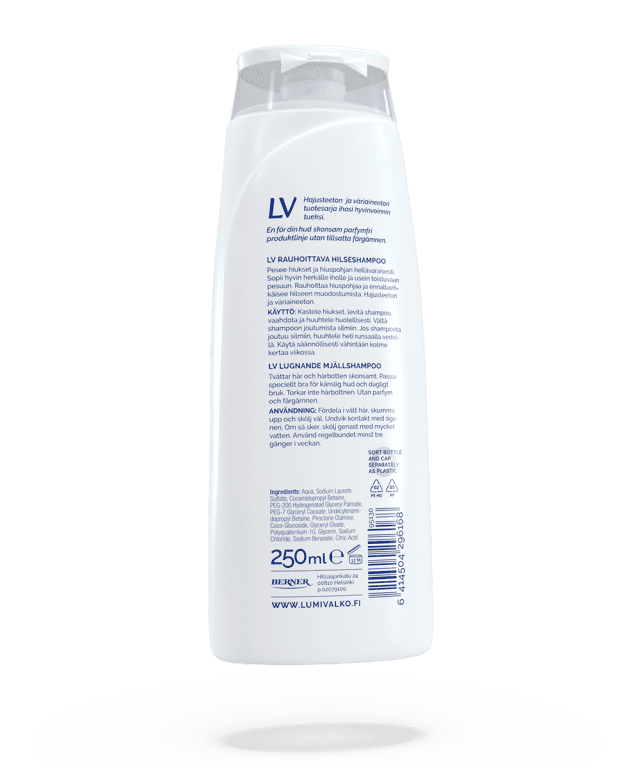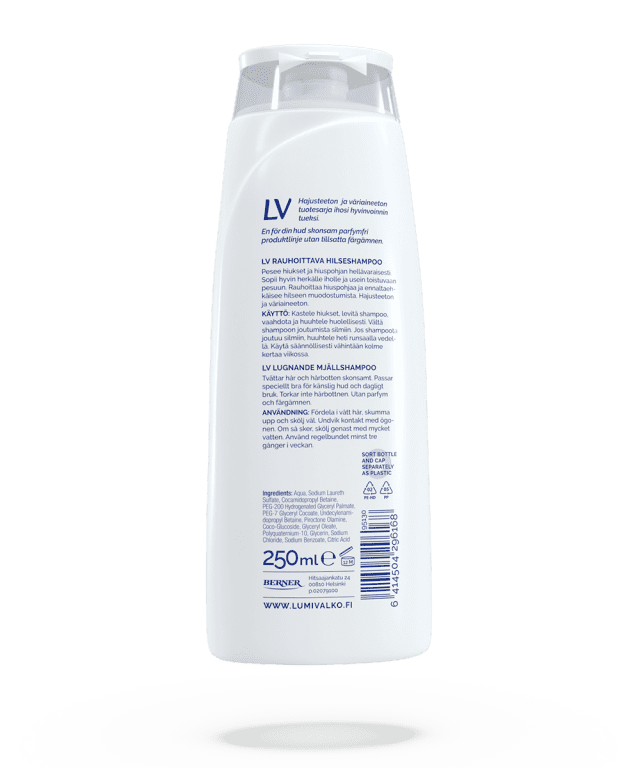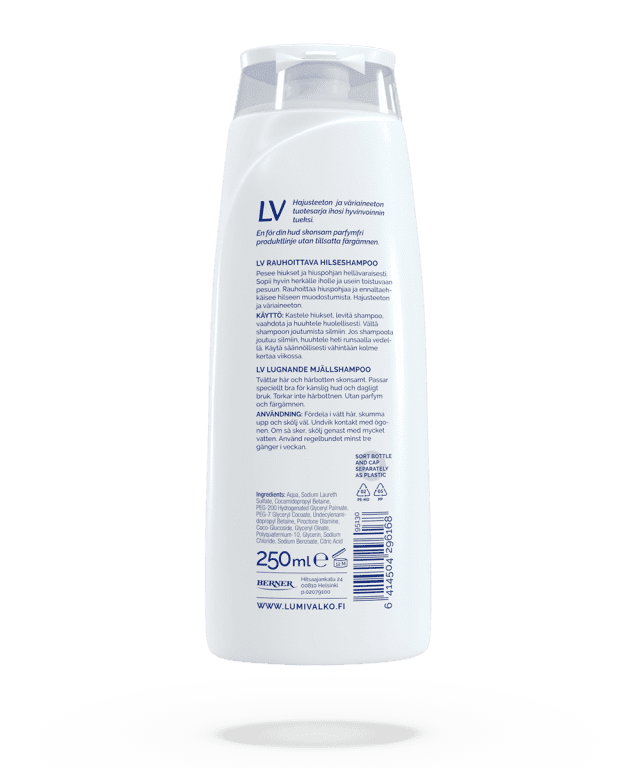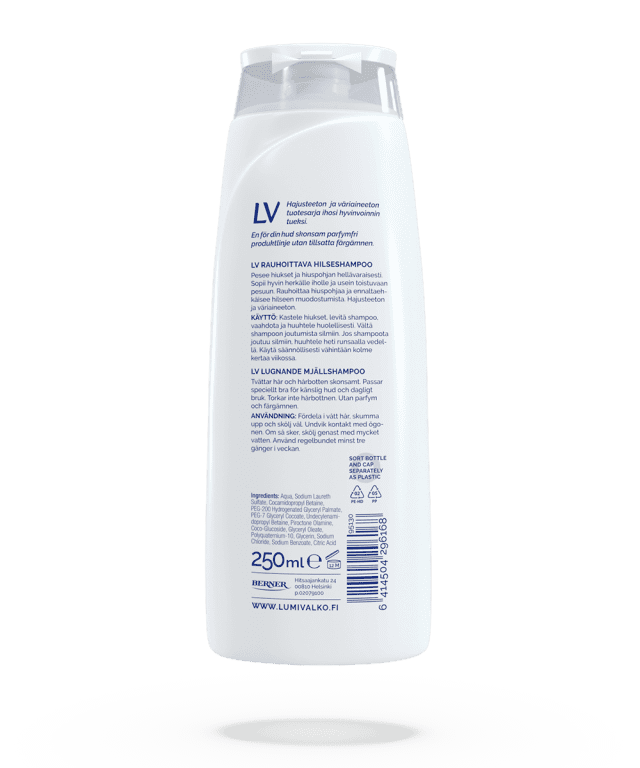 Calms sensitive scalp and gently removes dandruff.
VEGAN

pH 5.5

Manufactured in Finland

Fragrance-free
Gentle treatment against dandruff
LV Dandruff shampoo calms sensitive scalp and eliminates dandruff effectively. This product contains mild surfactants that wash the scalp gently yet effectively. Well-suited for dry and atopic skin and treatment of dandruff and greasy scalp.