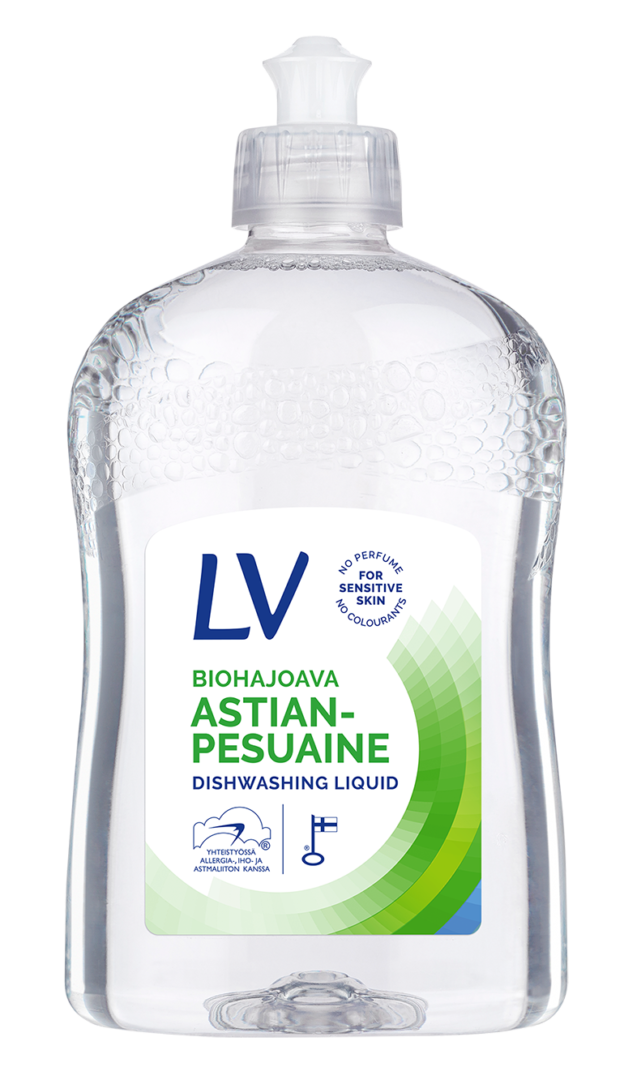 Gently wash your dishes clear and clean.
VEGAN

pH 5.5

Manufactured in Finland

Fragrance-free
Clear and clean dishes
Biodegradable LV Dishwashing liquid is a product developed for handwashing of dishes: it removes stains and dirt effectively. This gentle product is developed for sensitive skin and is gentle on the hands as its pH 5,5 is close to the skin's own pH. This product is free of fragrances, meaning it doesn't leave unnecessary scent on the dishes. Developed in co-operation with the Allergy, Skin and Asthma Federation.