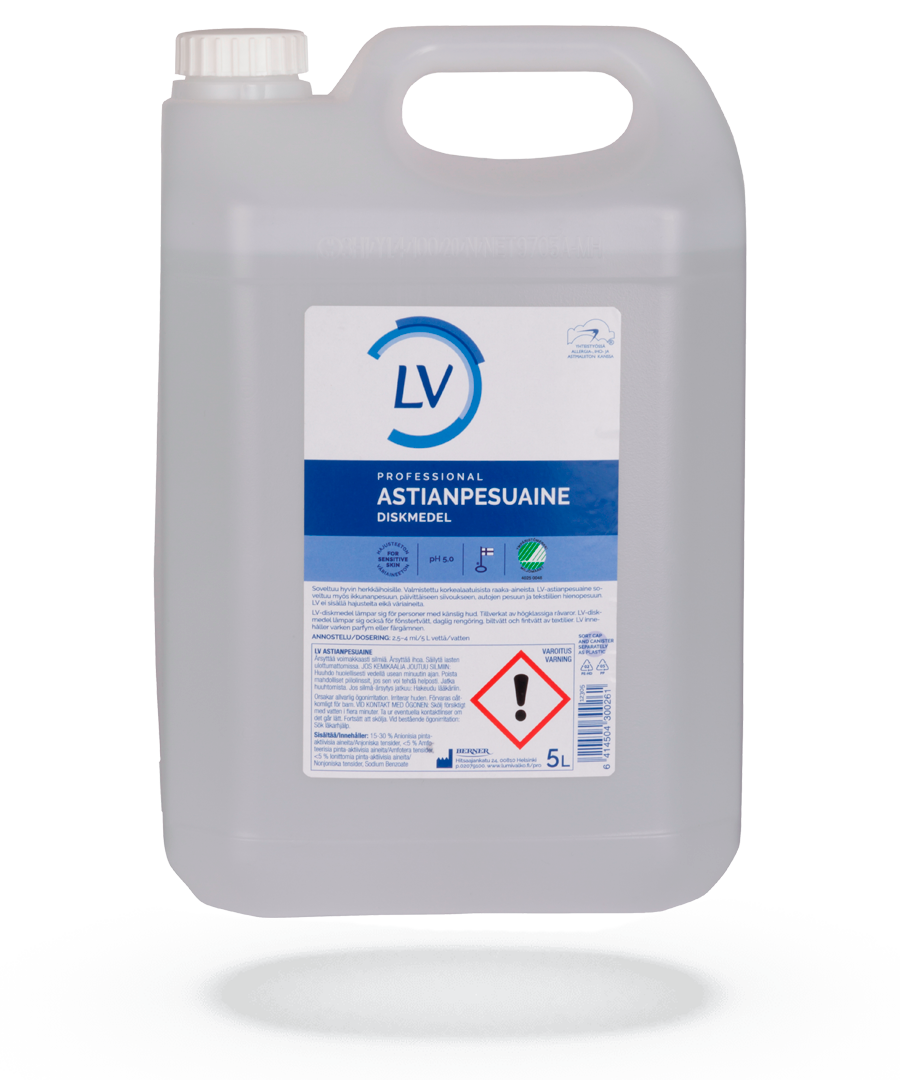 A gentle dishwashing liquid for washing by hand.
pH 5.0
A versatile dishwashing liquid
LV Dishwashing Liquid Joutsen is especially designed for professional use, and it has a wide variety of uses. In addition to washing dishes by hand, it is suitable for cleaning windows and all types of surfaces that can be exposed to water. LV Dishwashing Liquid Joutsen is an efficient and economical product. It removes stains such as protein and grease efficiently, gives the surfaces a shine and it is easy to rinse off. LV Dishwashing Liquid Joutsen does not contain any fragrances or colourants and it is suitable for sensitive skin and people with allergies. The Nordic Swan Ecolabel awarded to LV Dishwashing Liquid indicates that the product complies with strict environmental criteria.