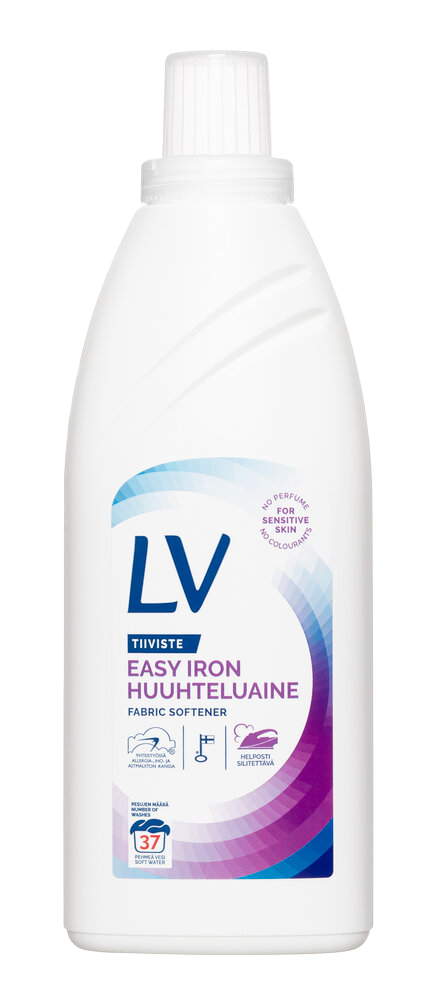 Makes ironing easy and clothes soft.
Manufactured in Finland

Fragrance-free
Smoother, softer laundry
LV Easy Iron Fabric softener helps ironing and evens out creases. The textiles feel softer and more pleasant on the skin. In addition, the fabric softener improves the towels' capacity to absorb moisture and eliminates static from synthetic materials.  Suitable for machine and hand wash.
The product is colourant- and fragrance-free. All LV products are made in co-operation with the Allergy, Skin and Asthma Federation, which the Allergy logo is a mark for.