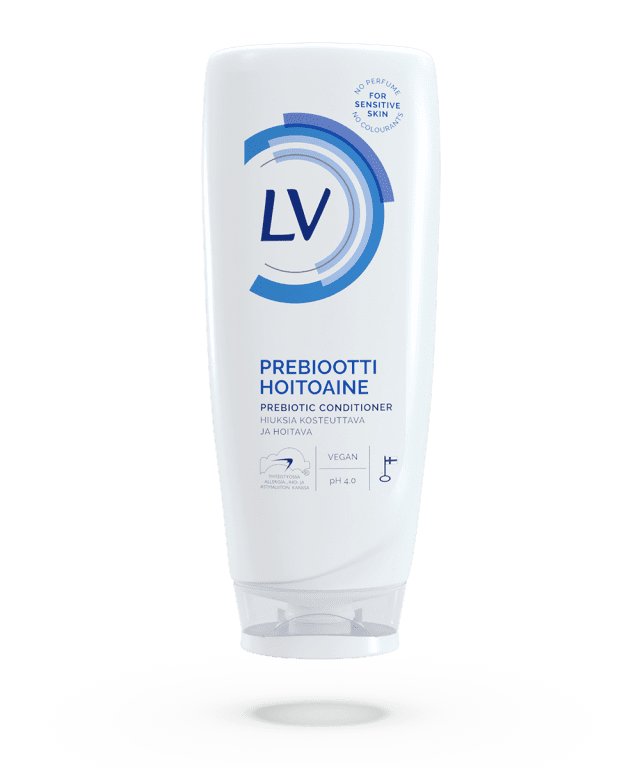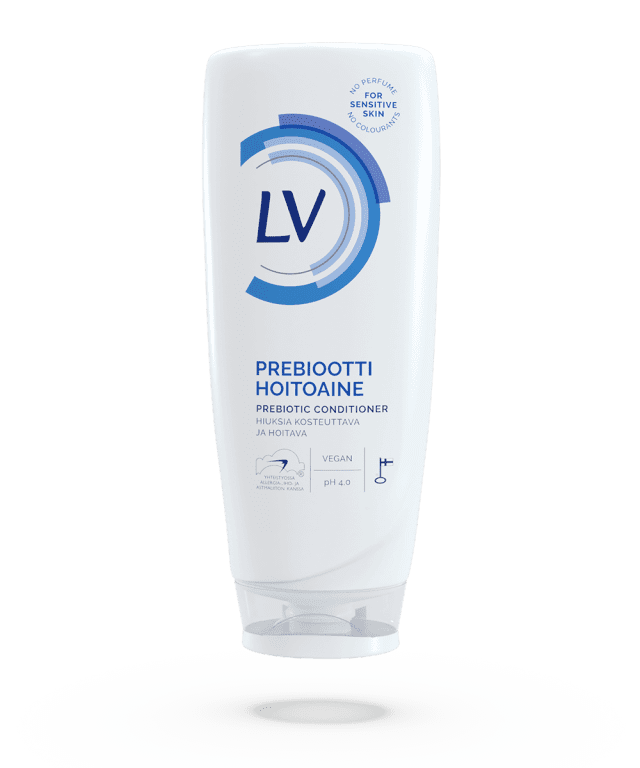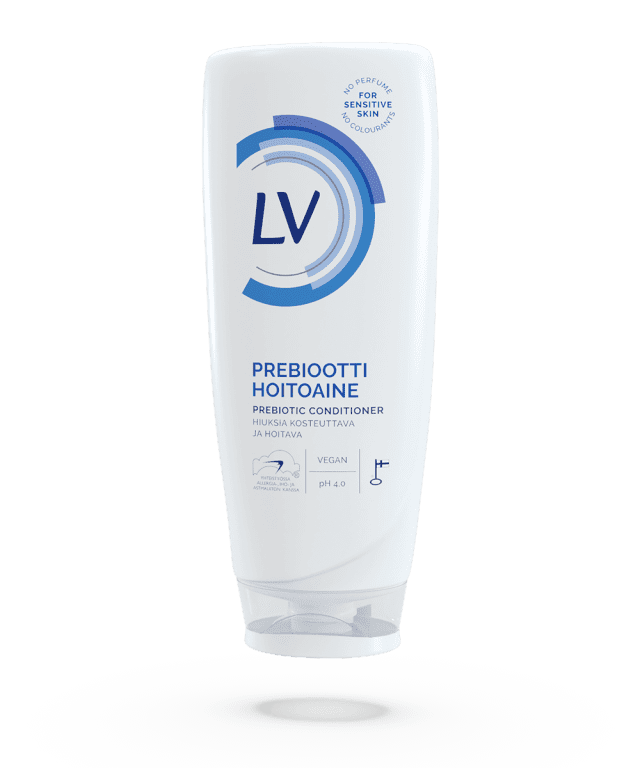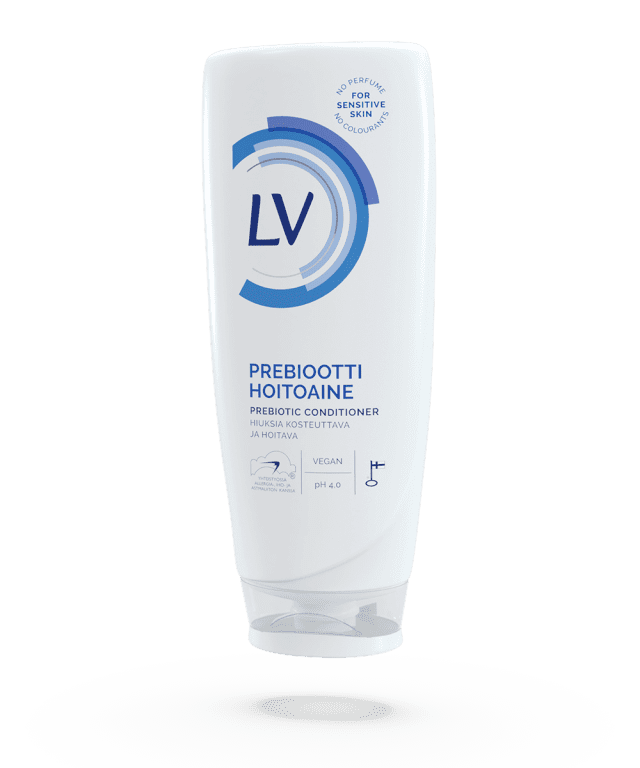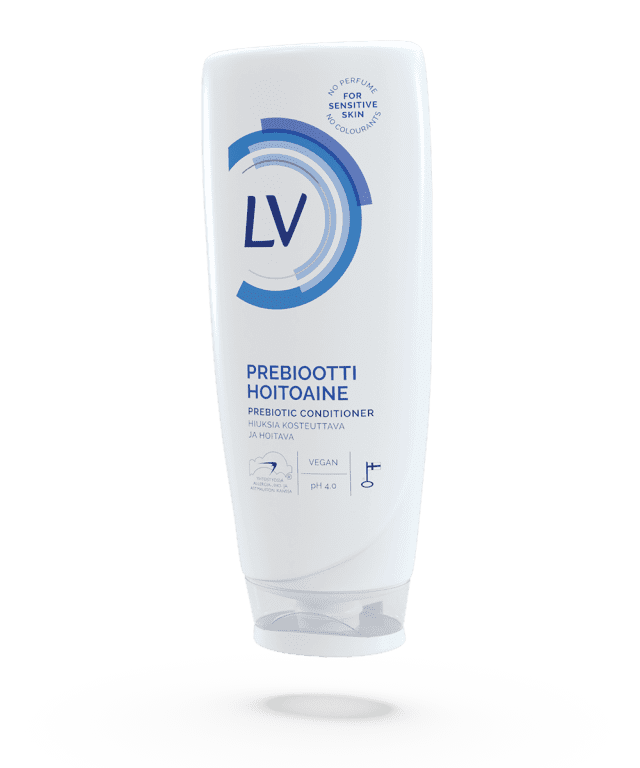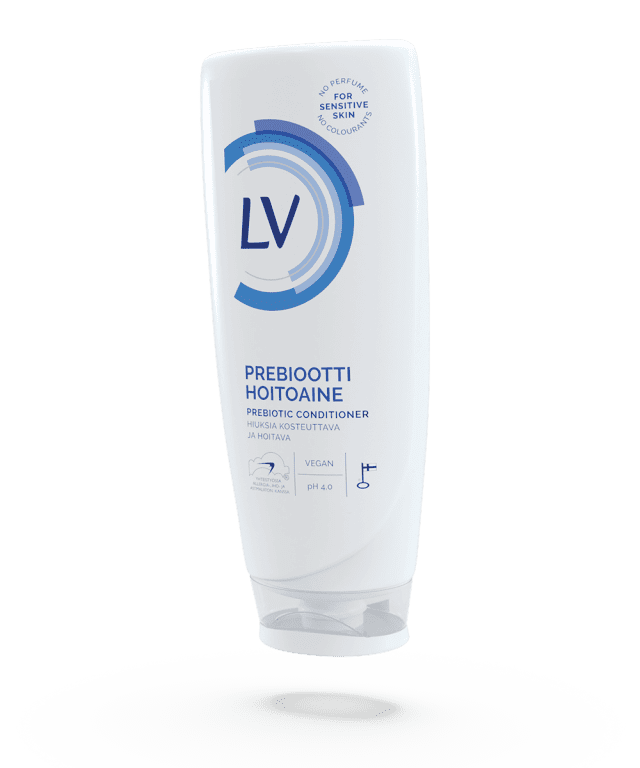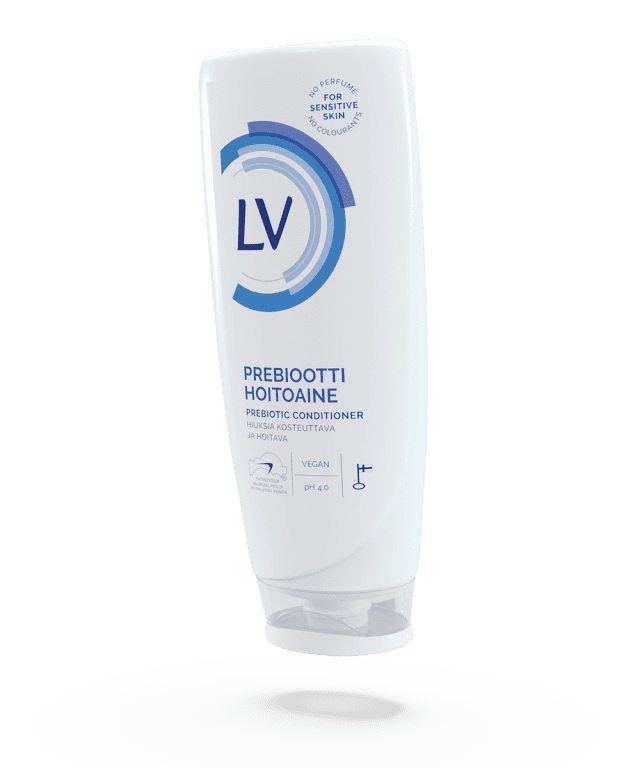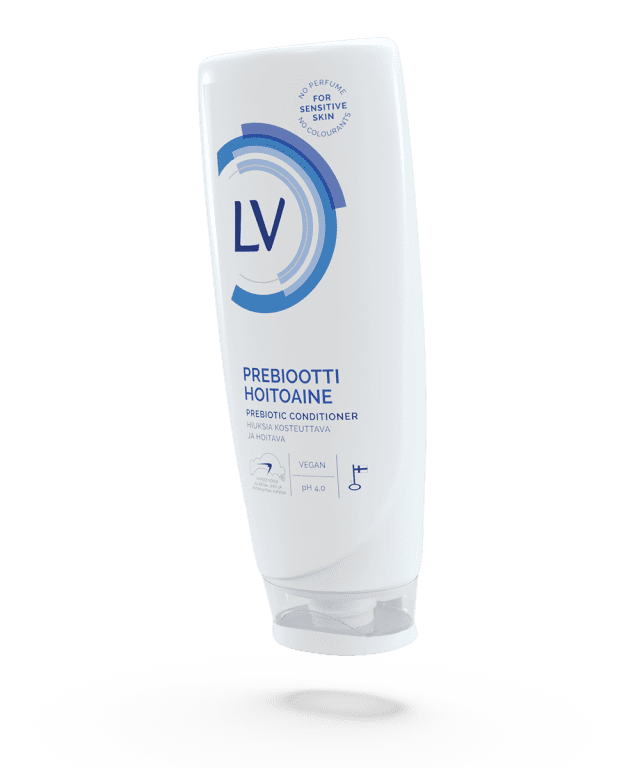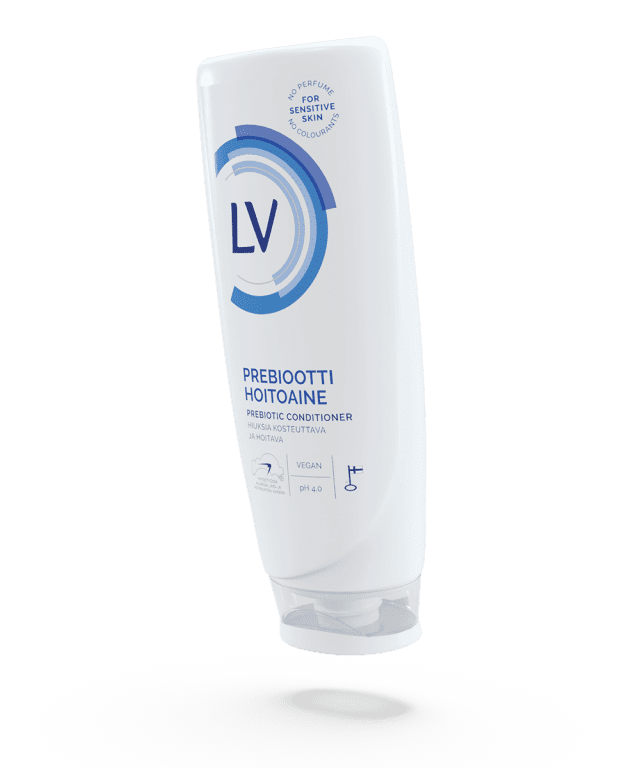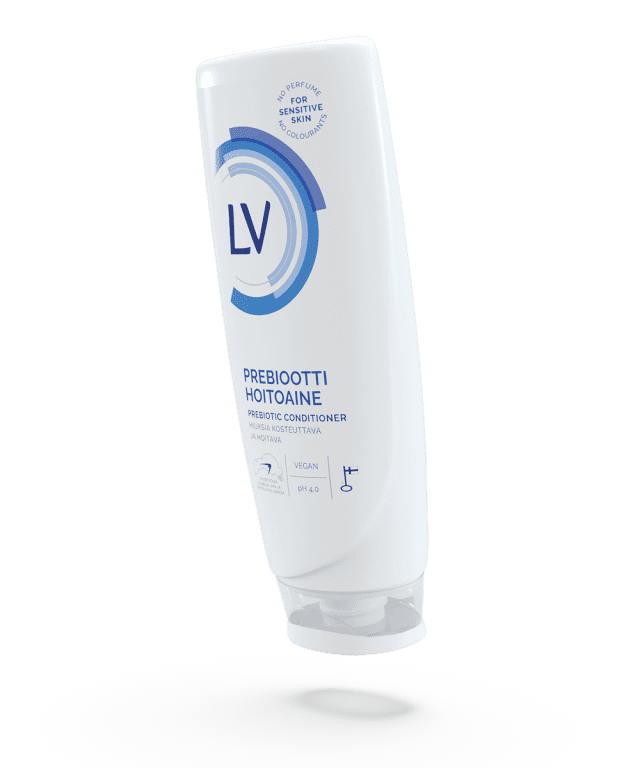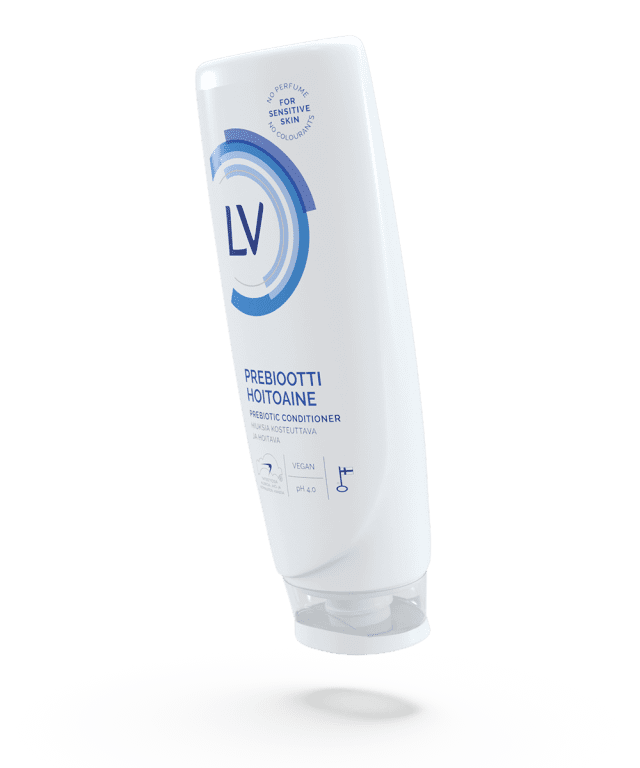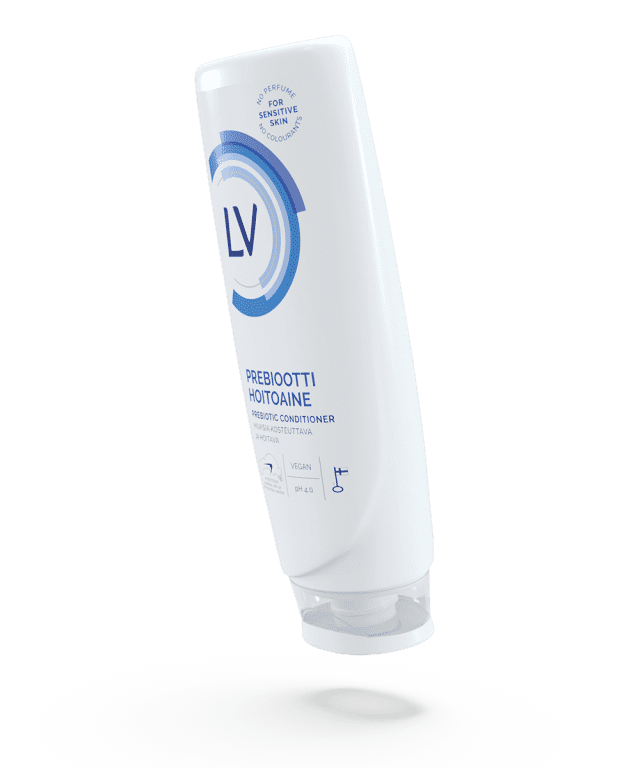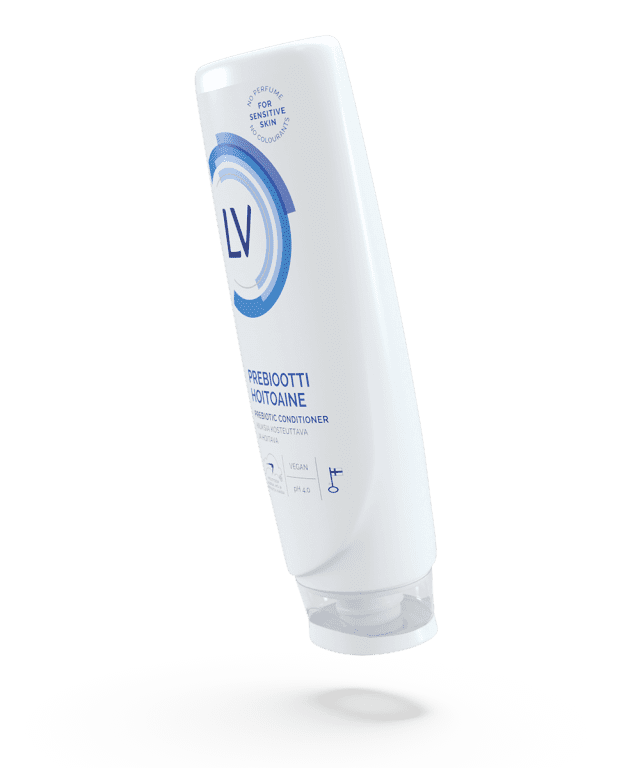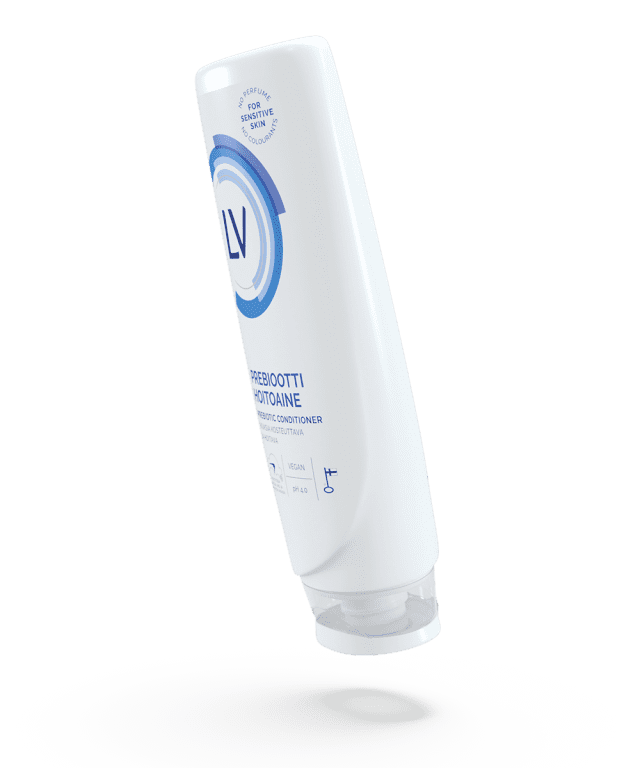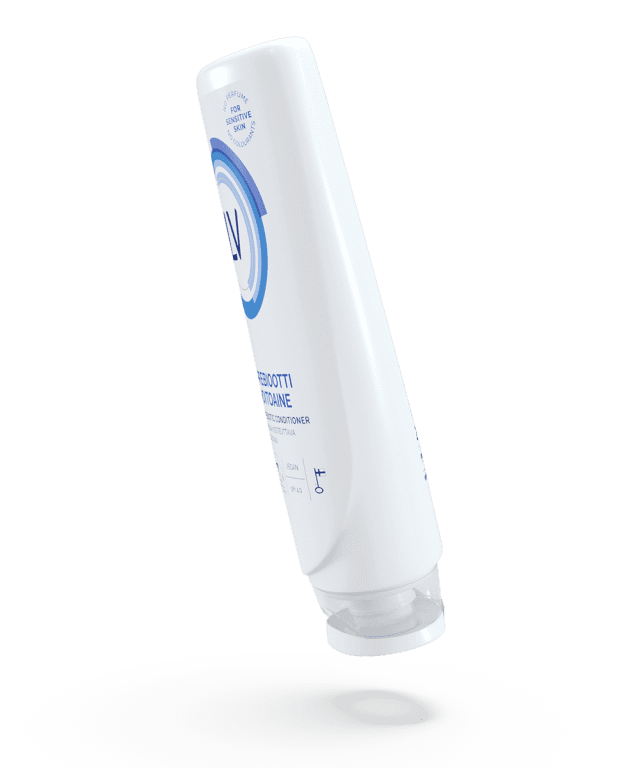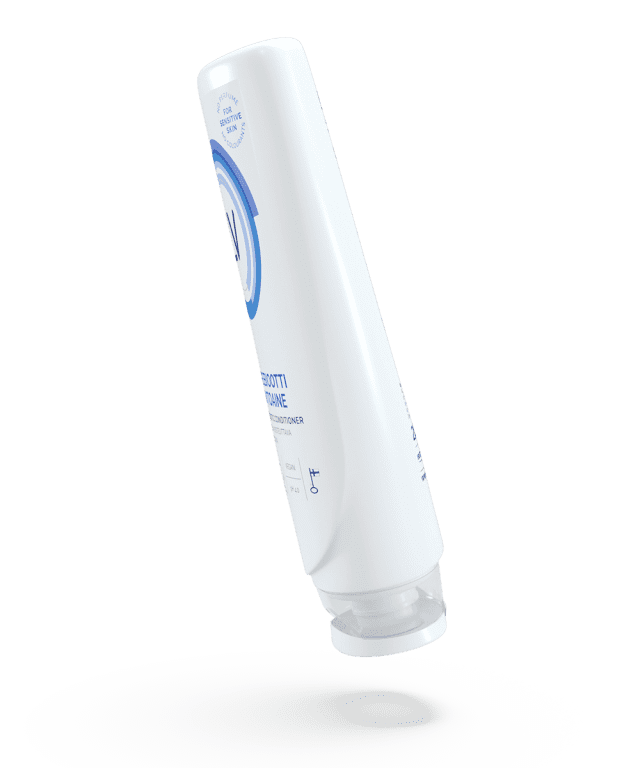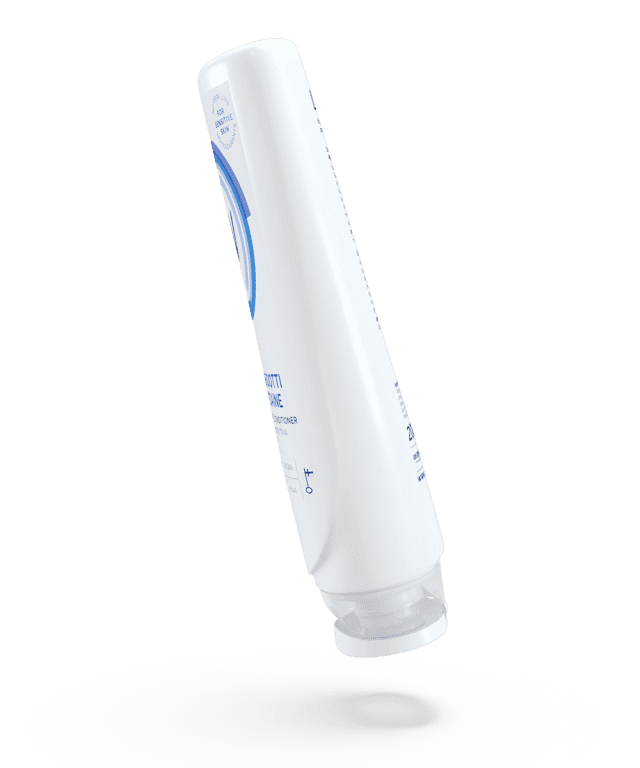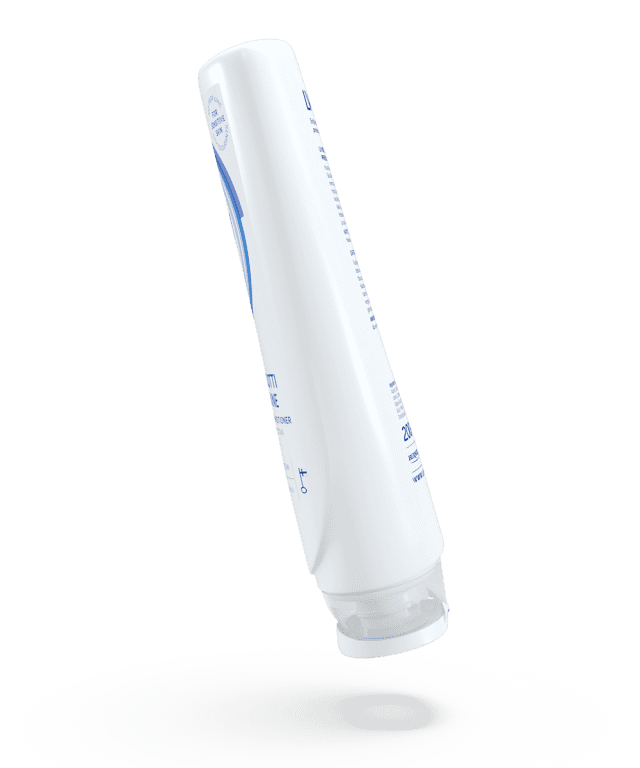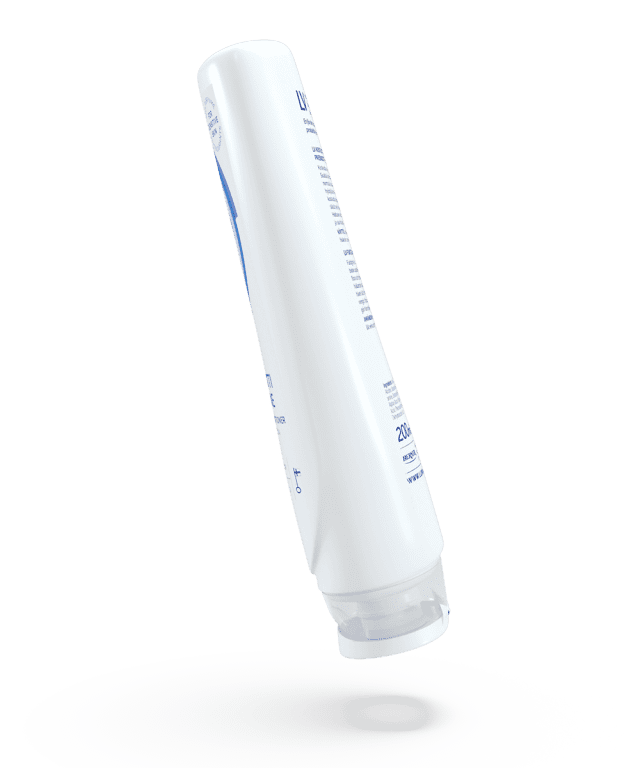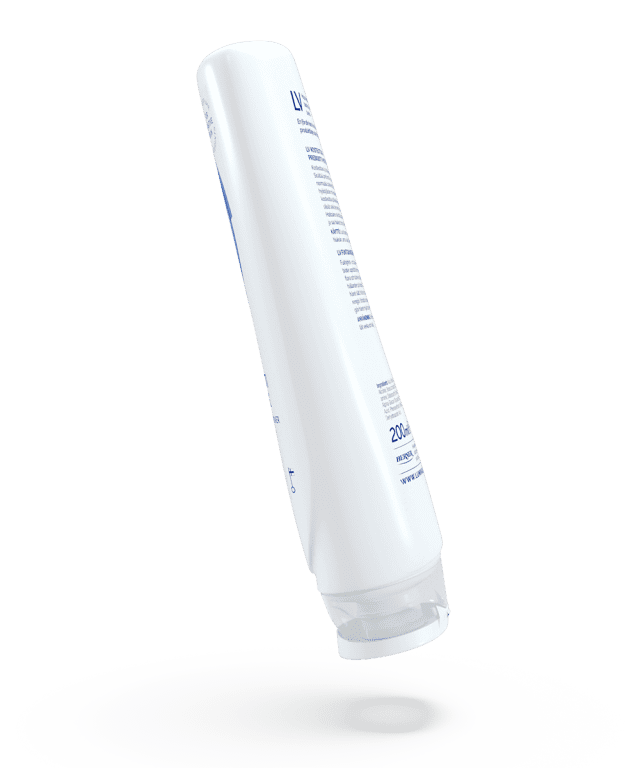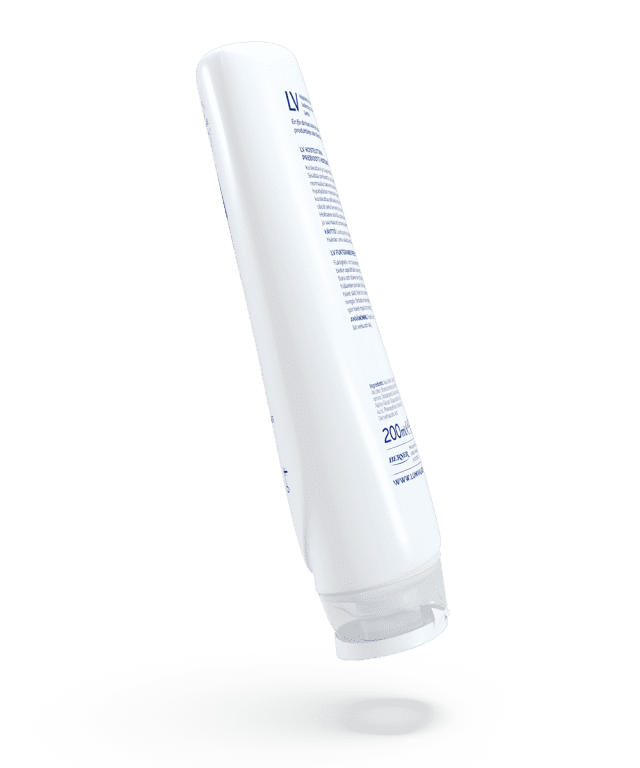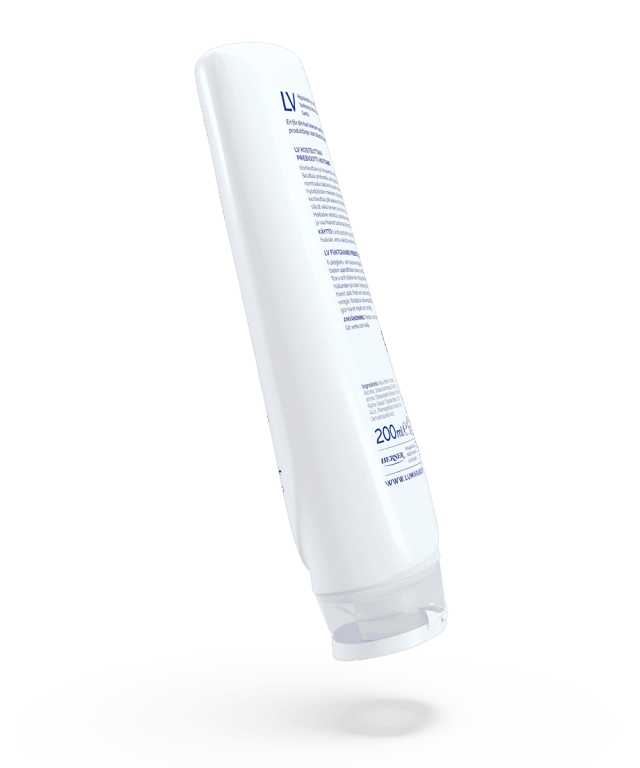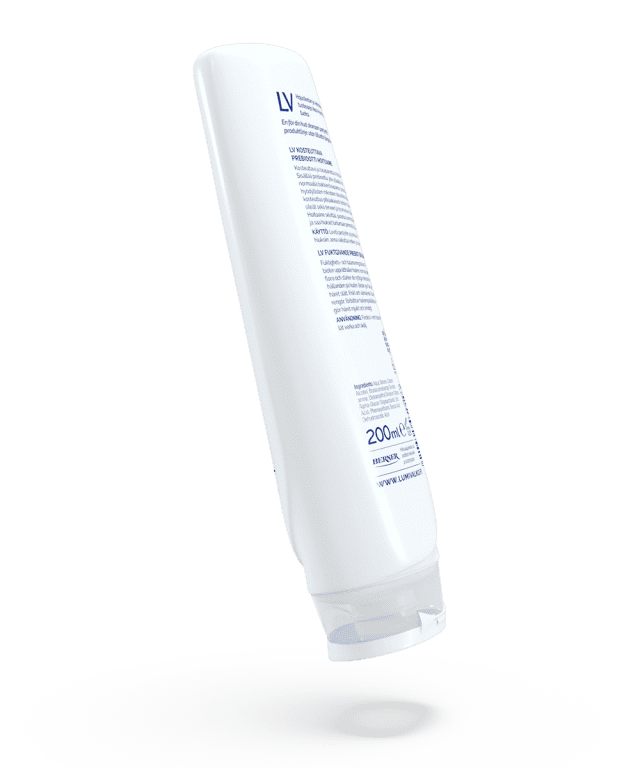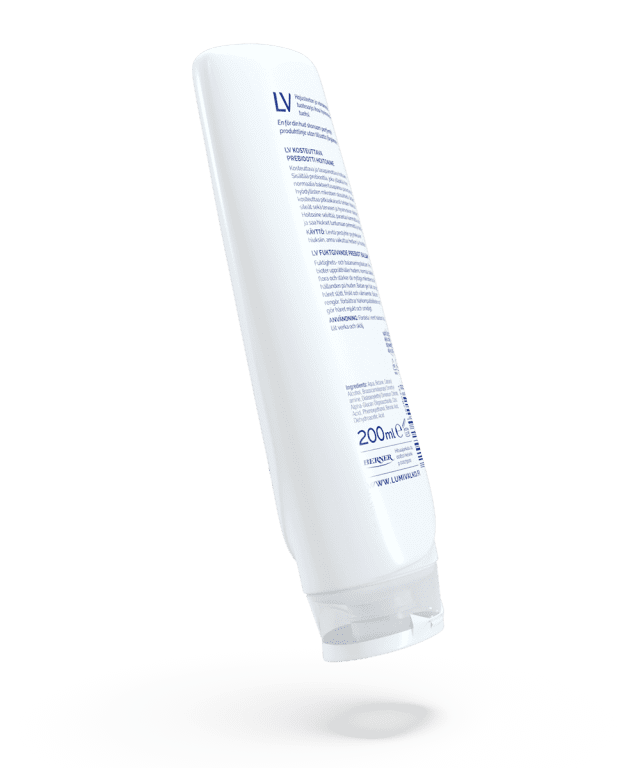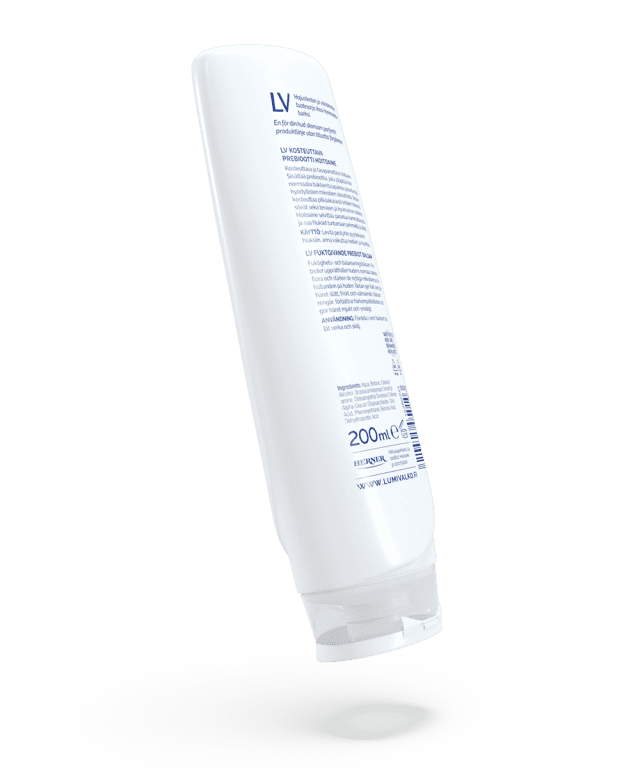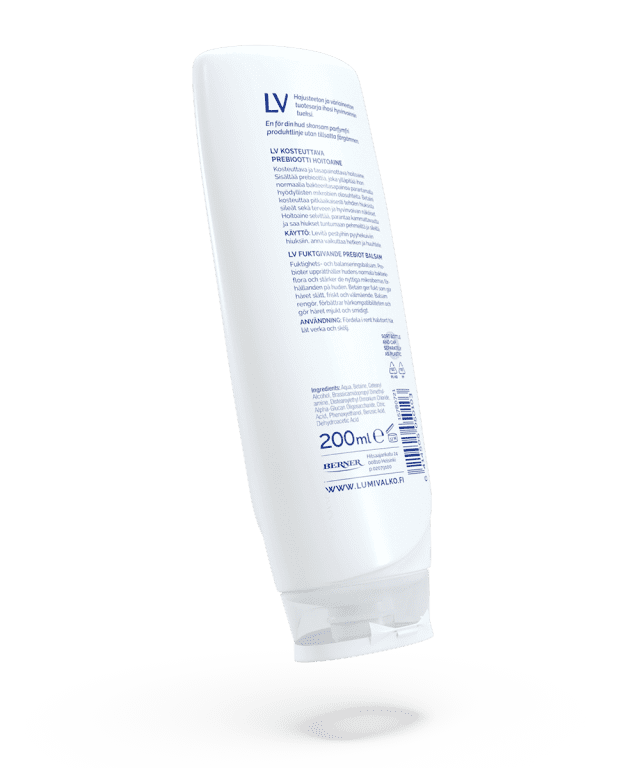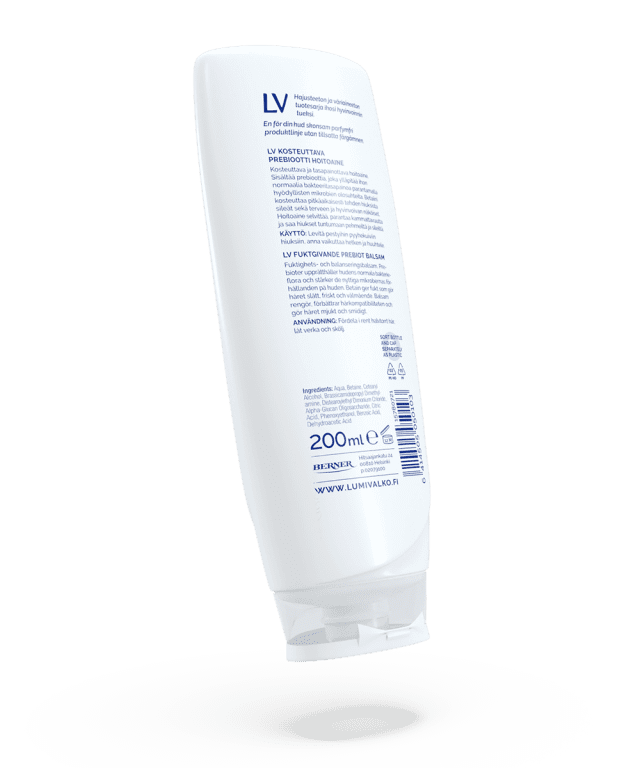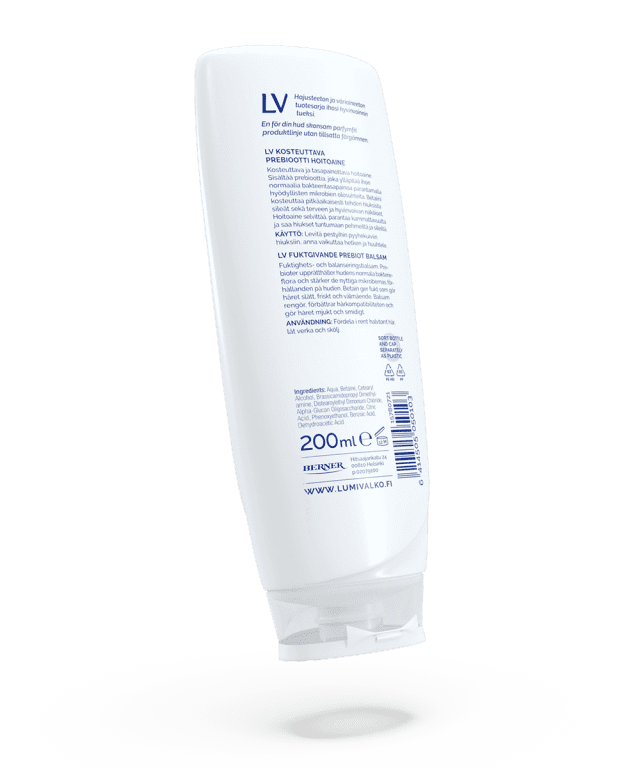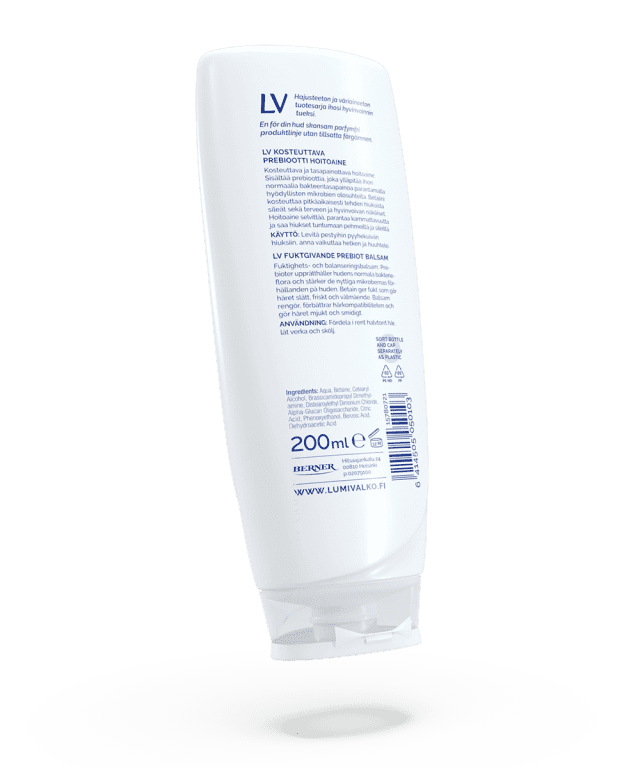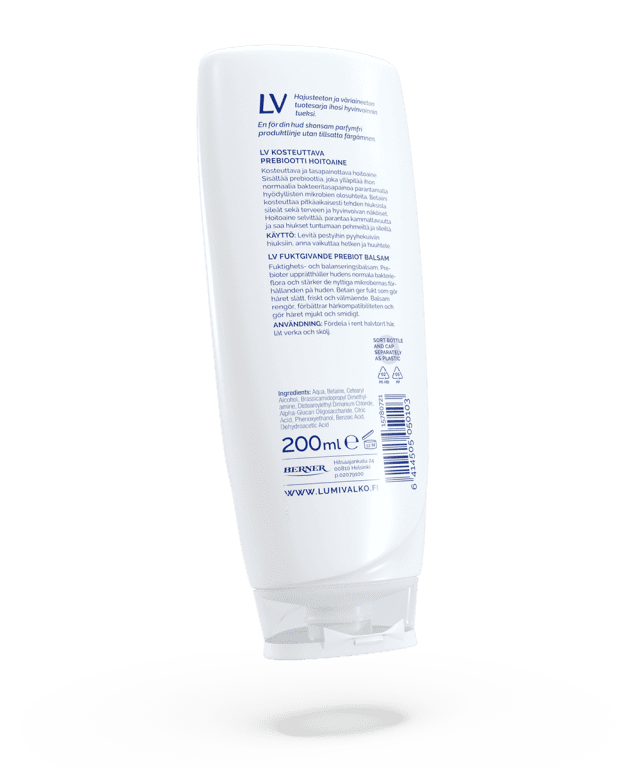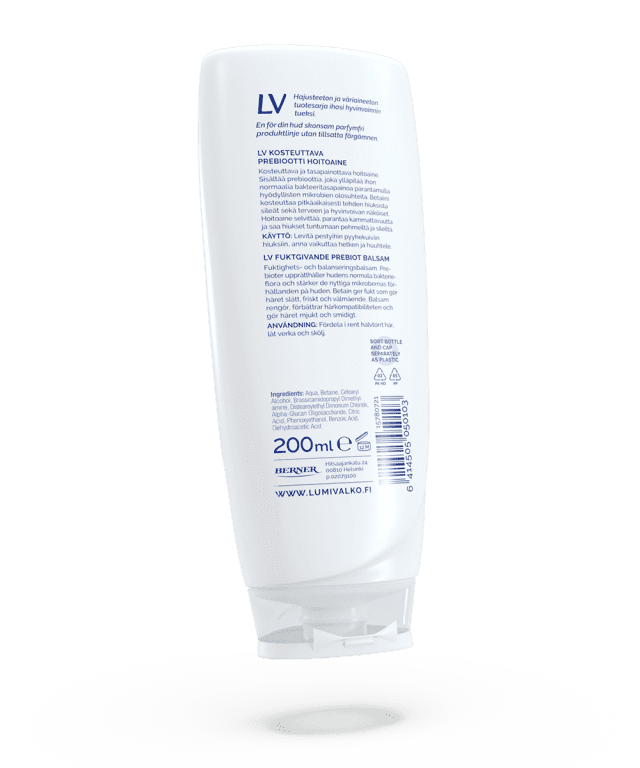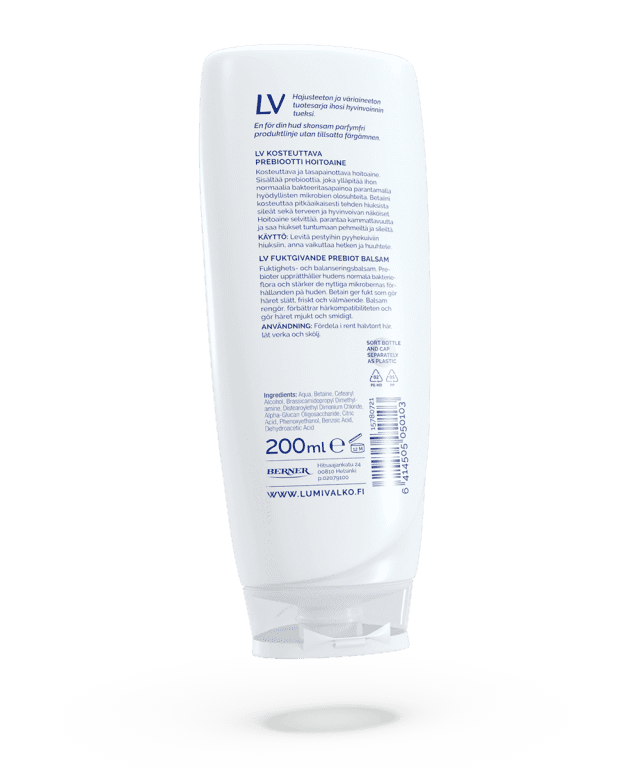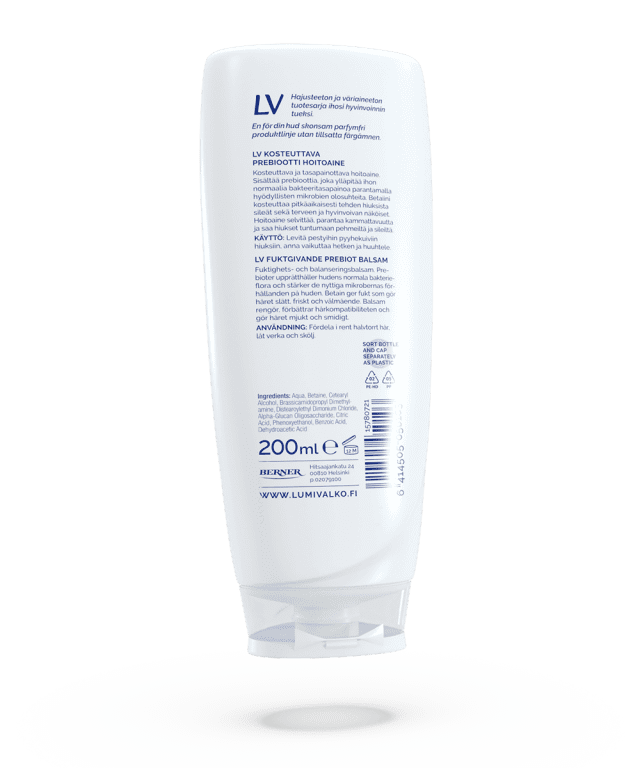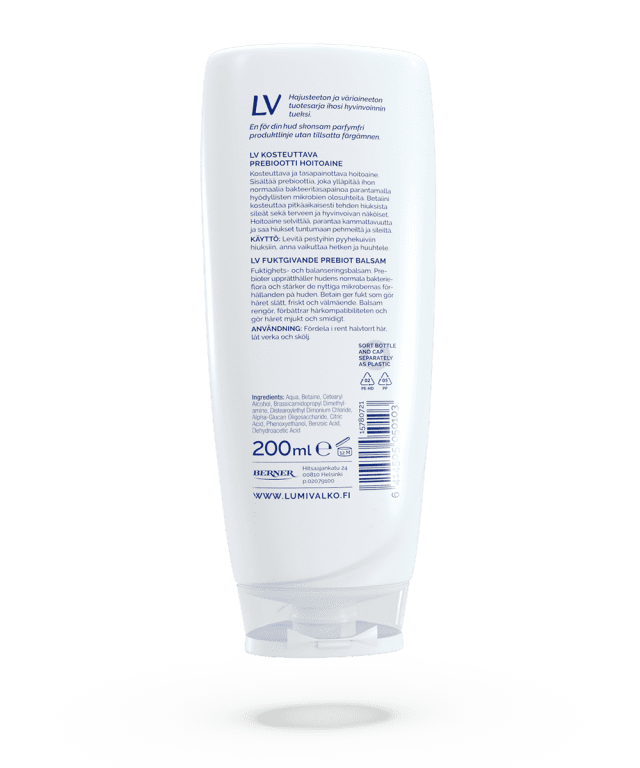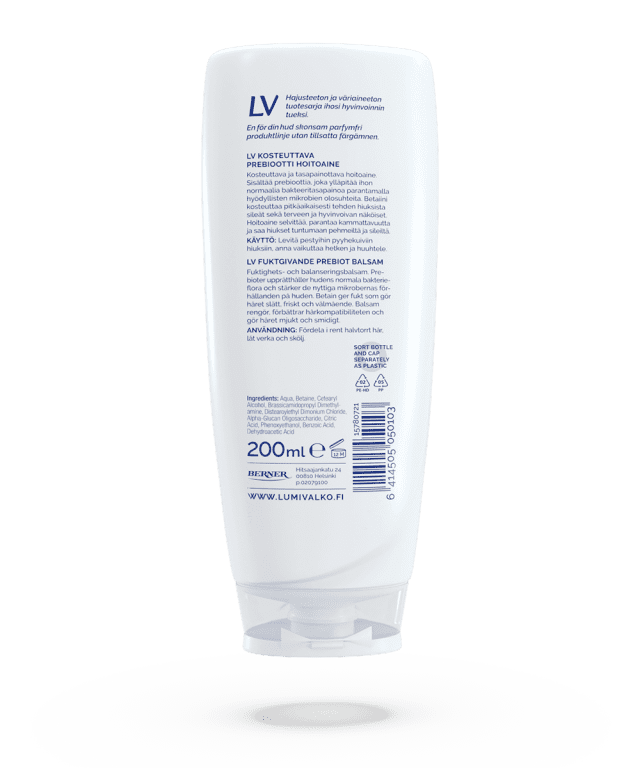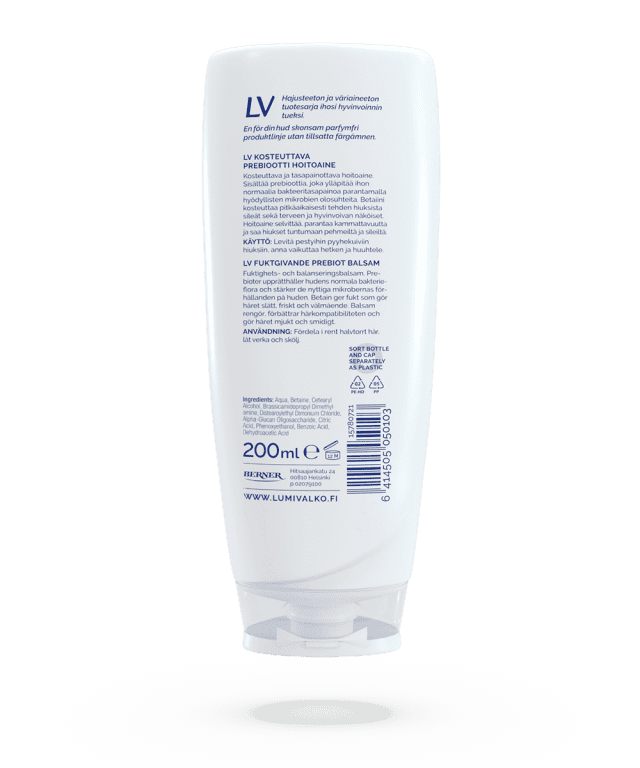 Helps maintain a healthy scalp.
VEGAN

pH 4.0

Manufactured in Finland

Fragrance-free
Shine and vitality for hair
The gentle LV Prebiotic Conditioner provides intense hydration for the hair and scalp. The prebiotics in the product promote growth of beneficial microbes and maintain the scalp's natural, healthy microbe flora in balance. The betaine from sugar beet hydrates the hair and improves their flexibility. The hair becomes soft, easy to comb and treat, looking healthy and strong. Suitable for the Curly Girl method!