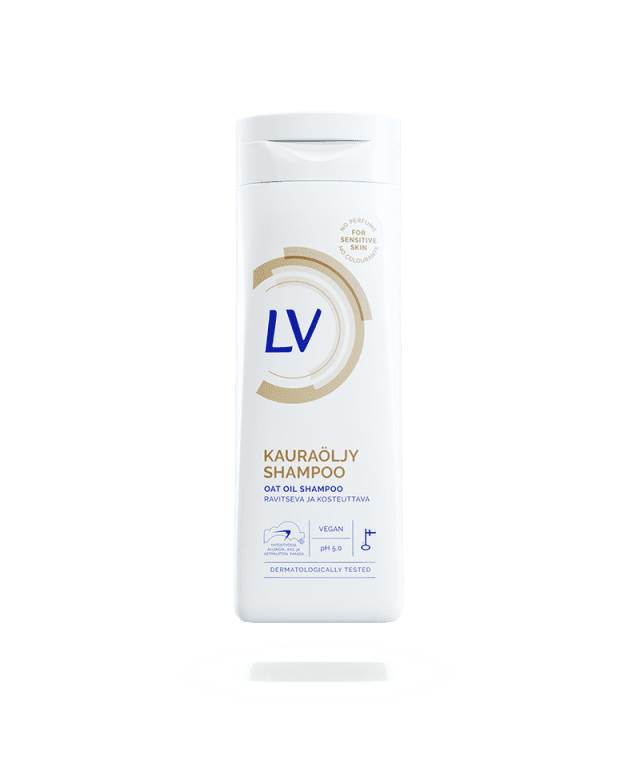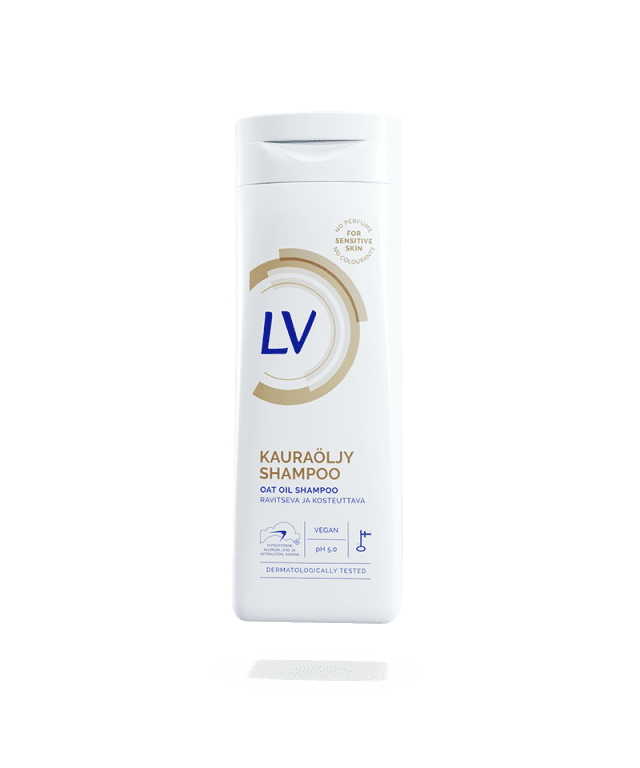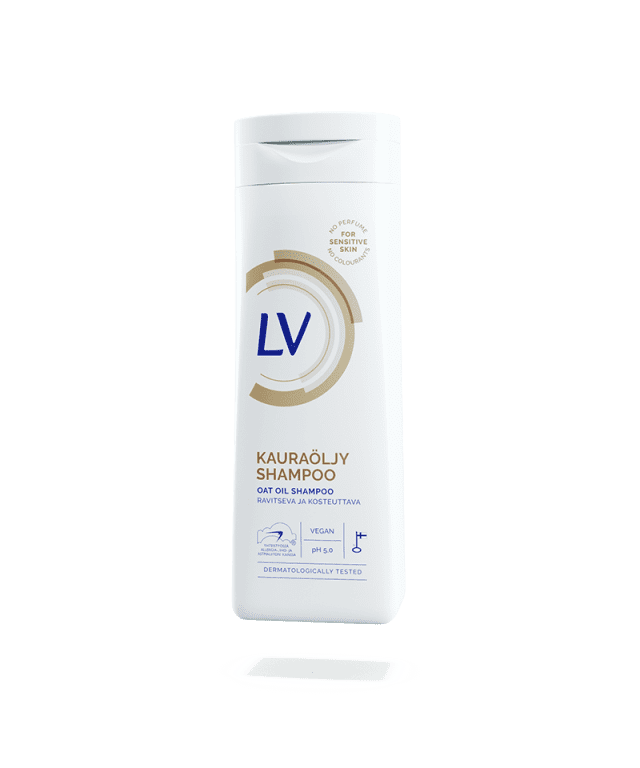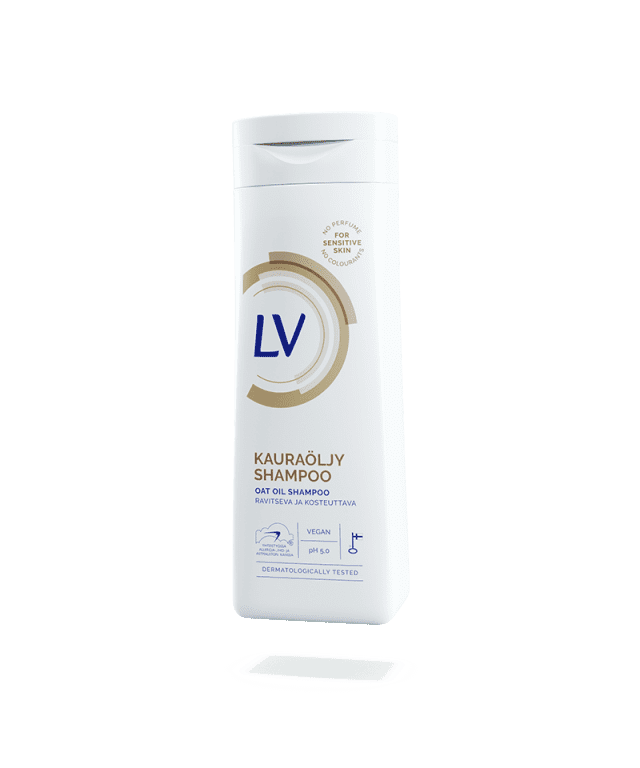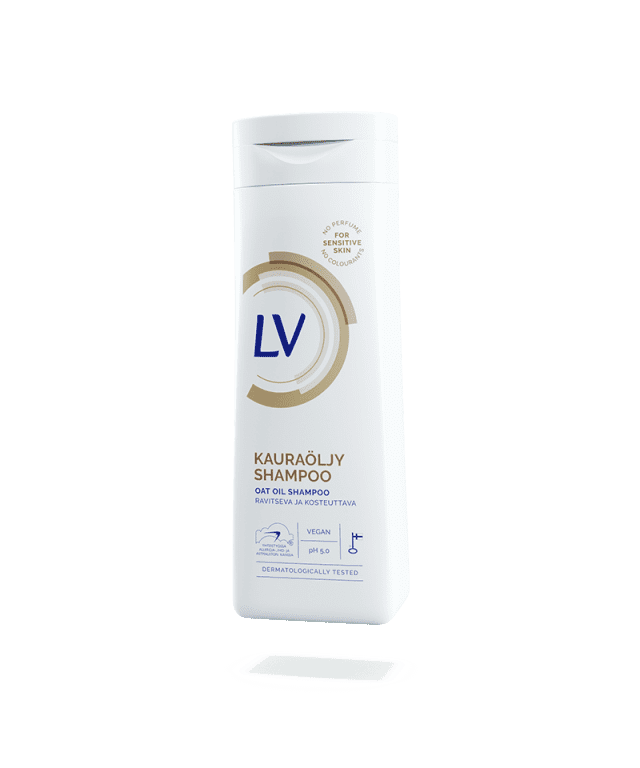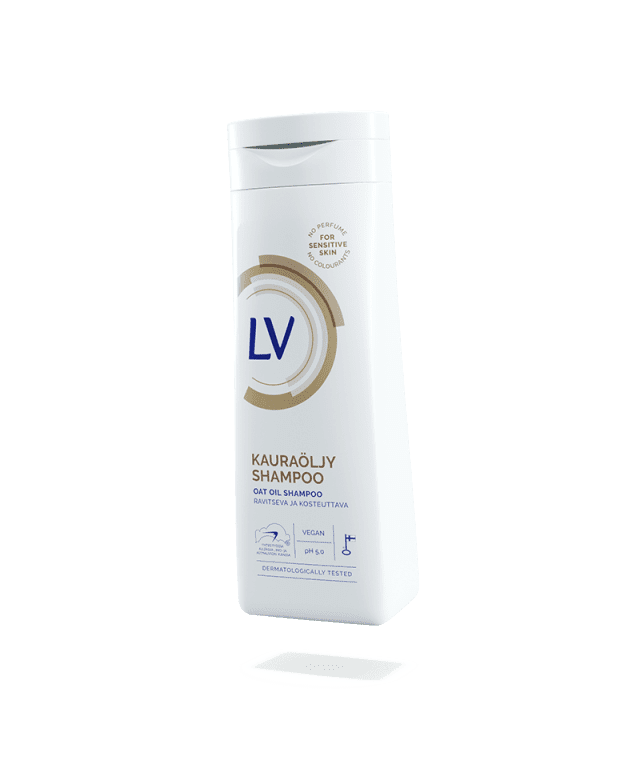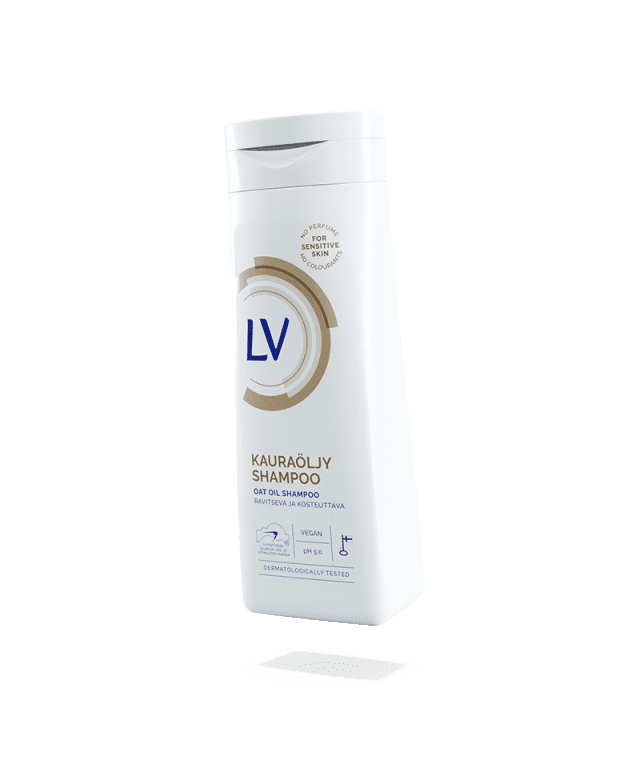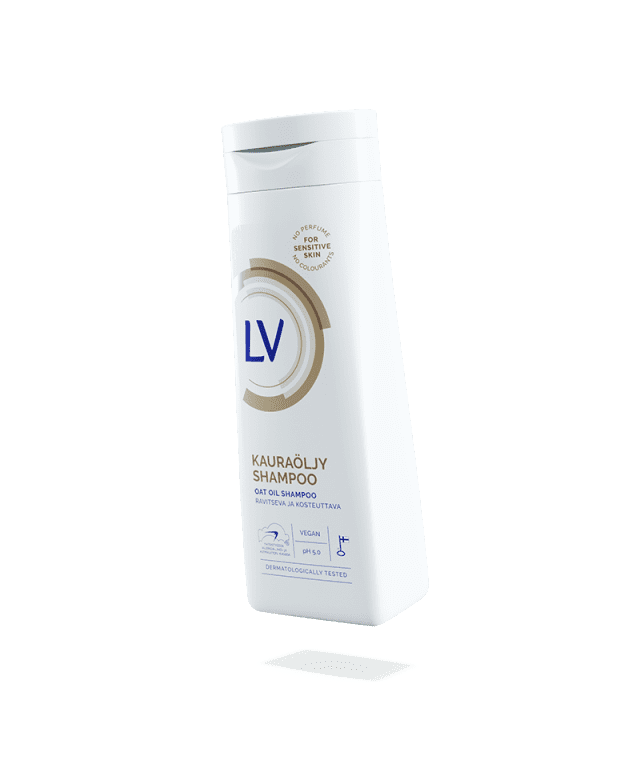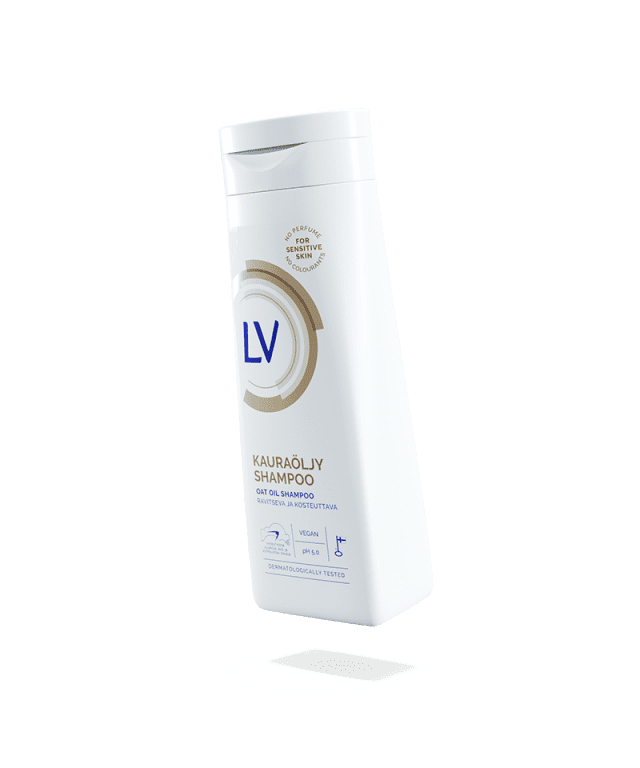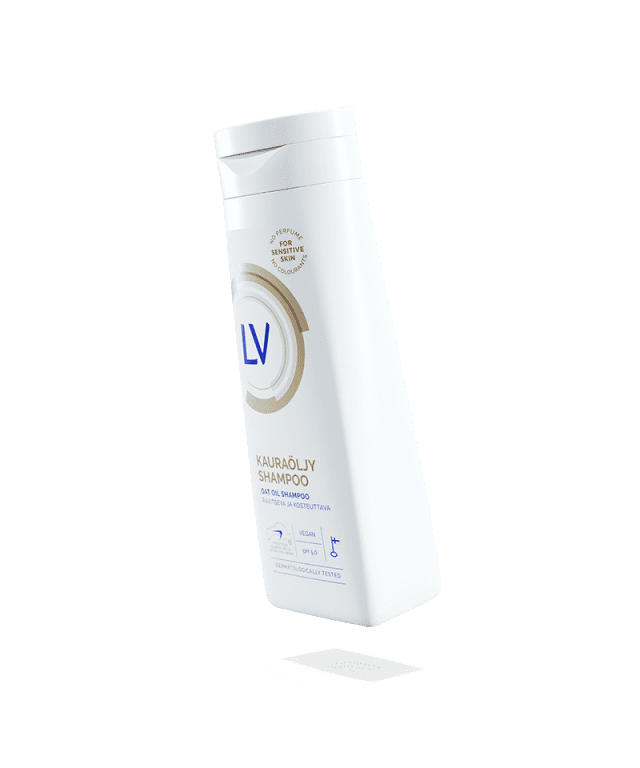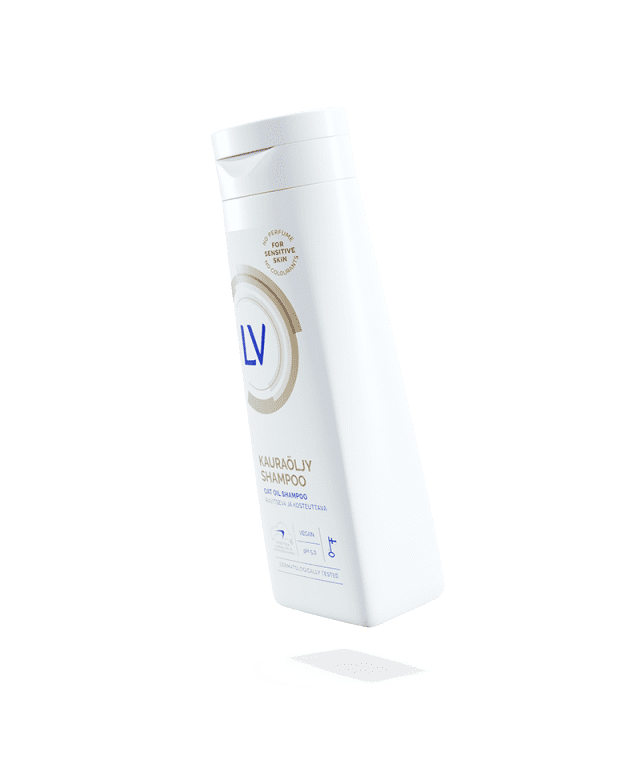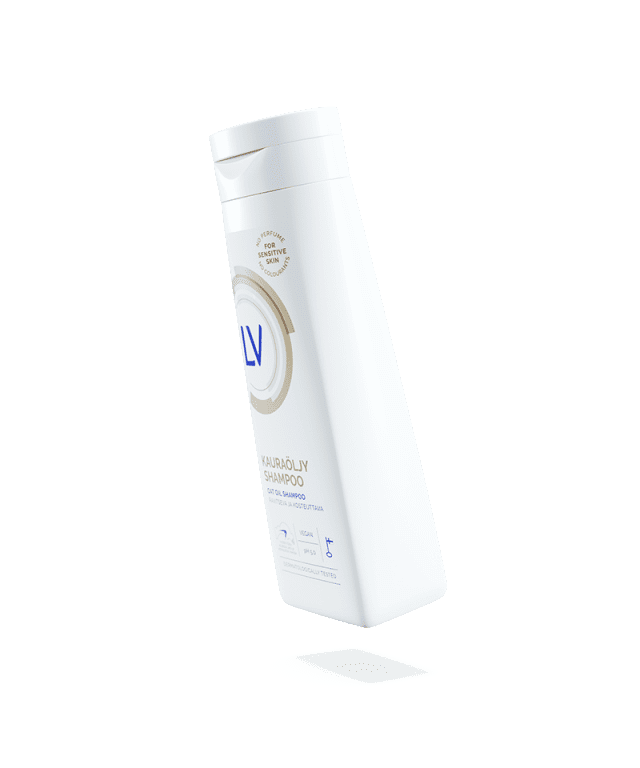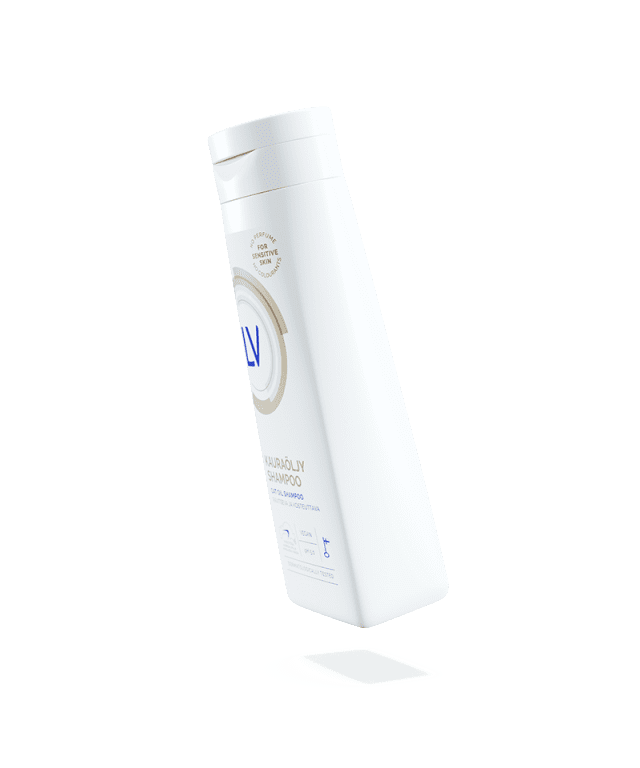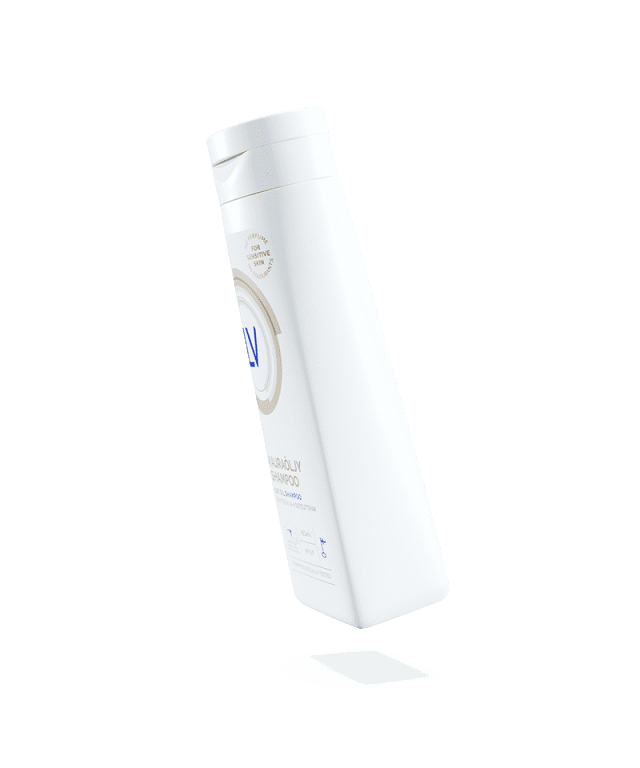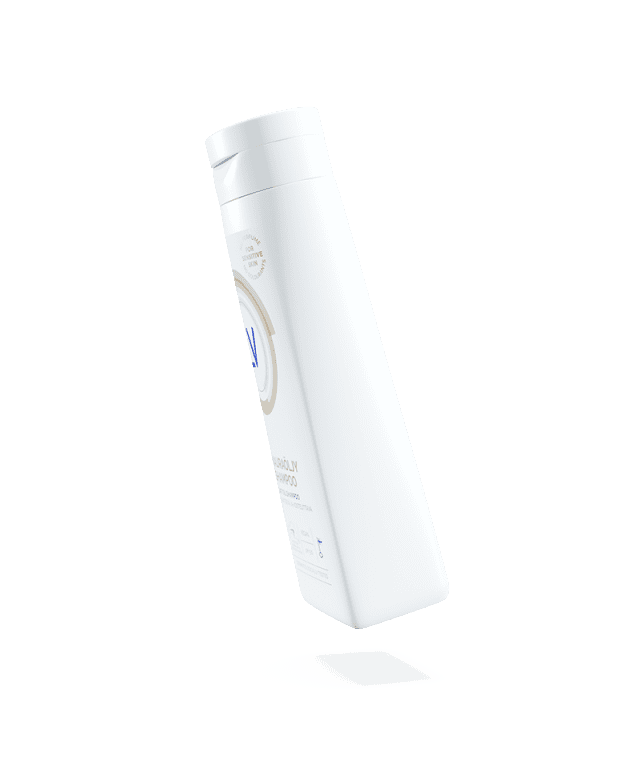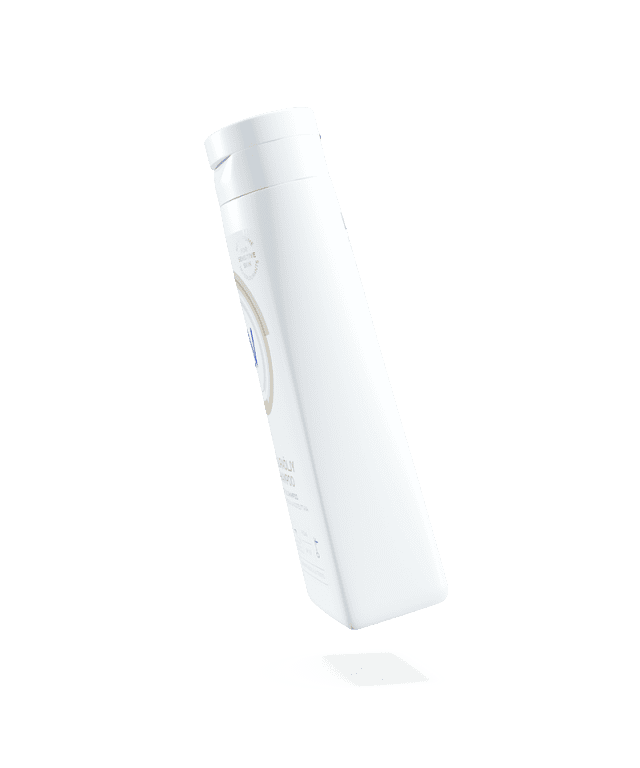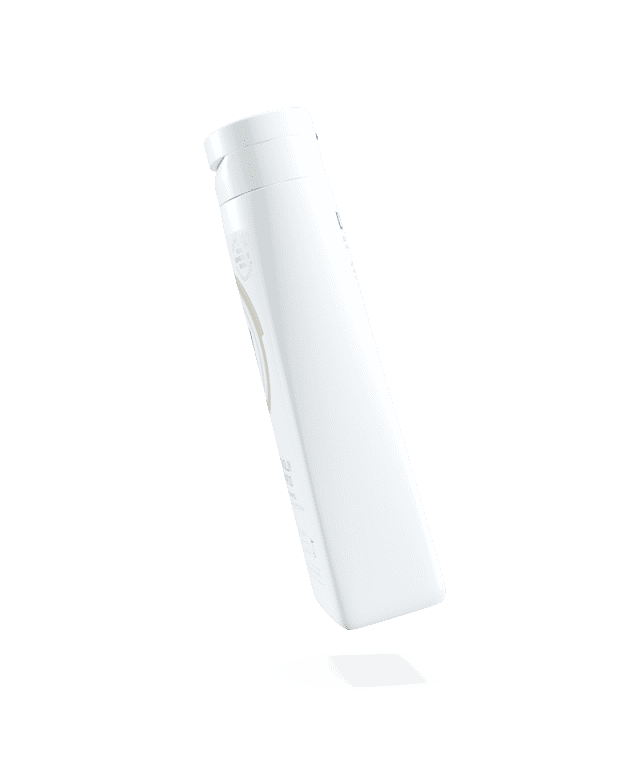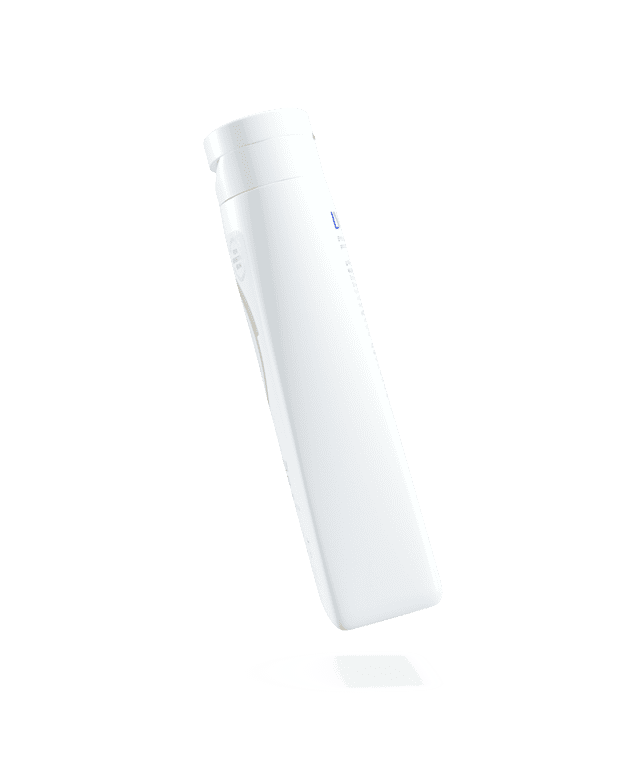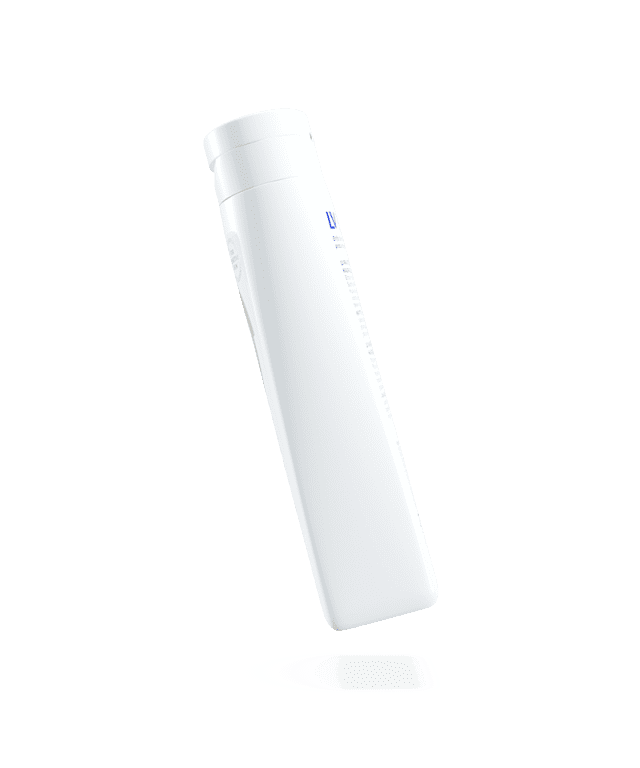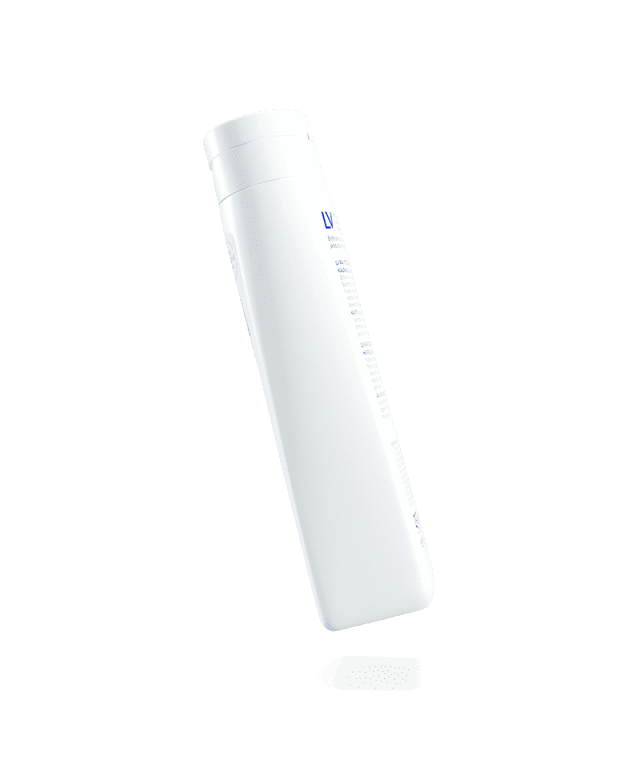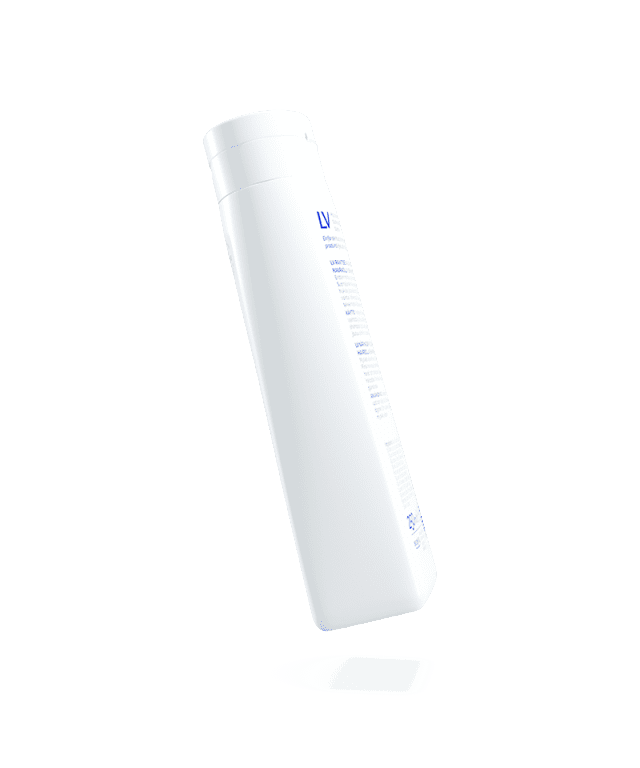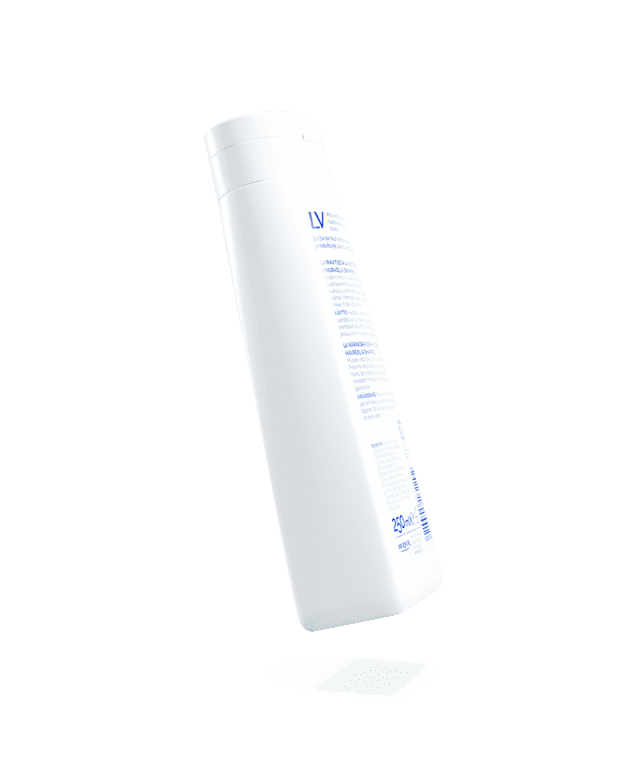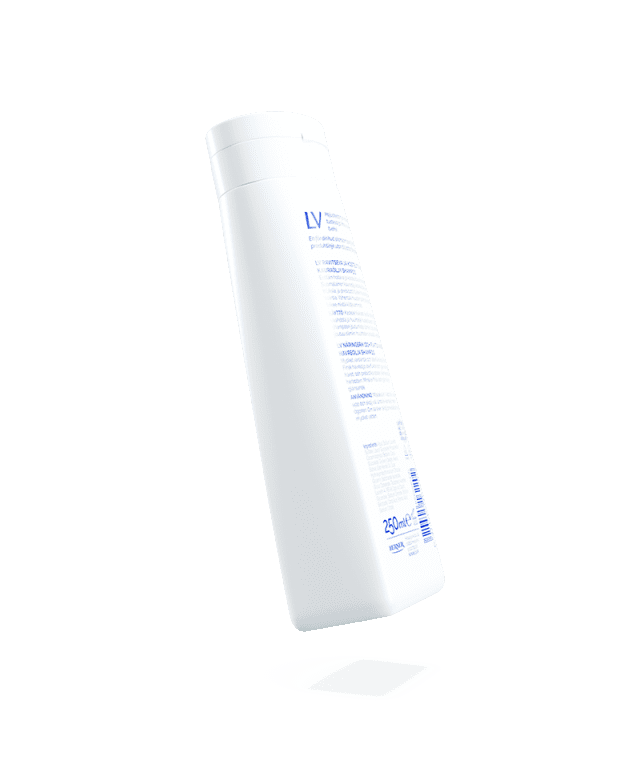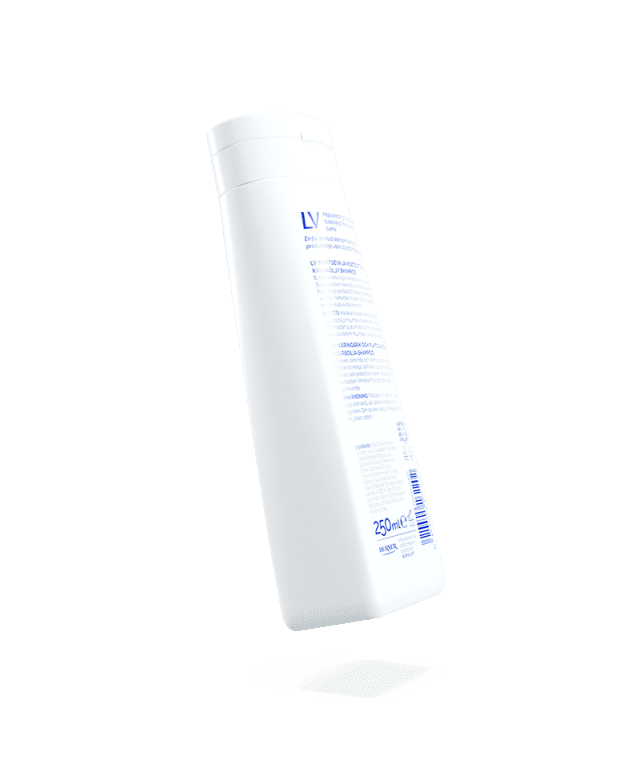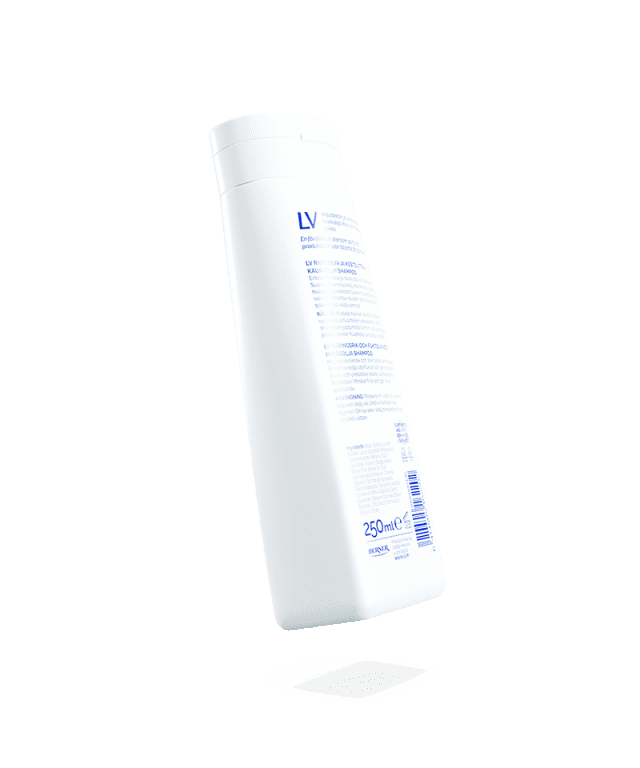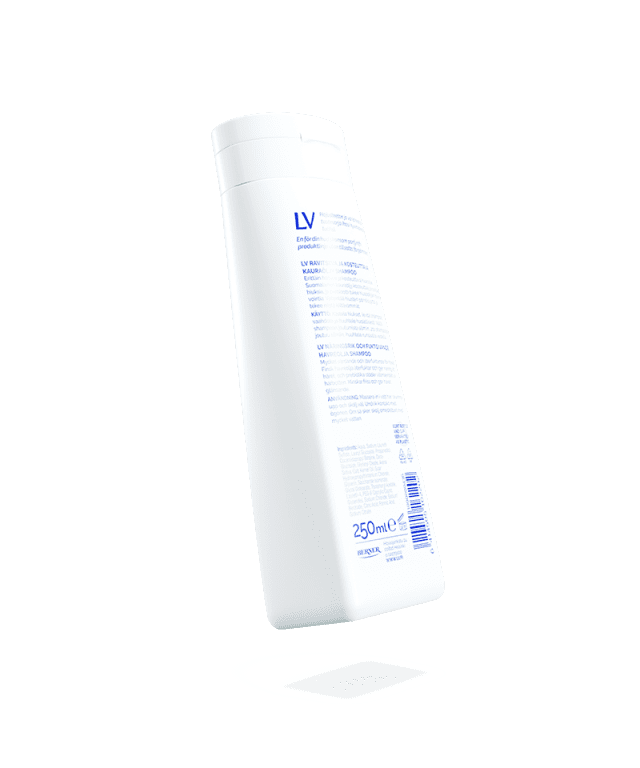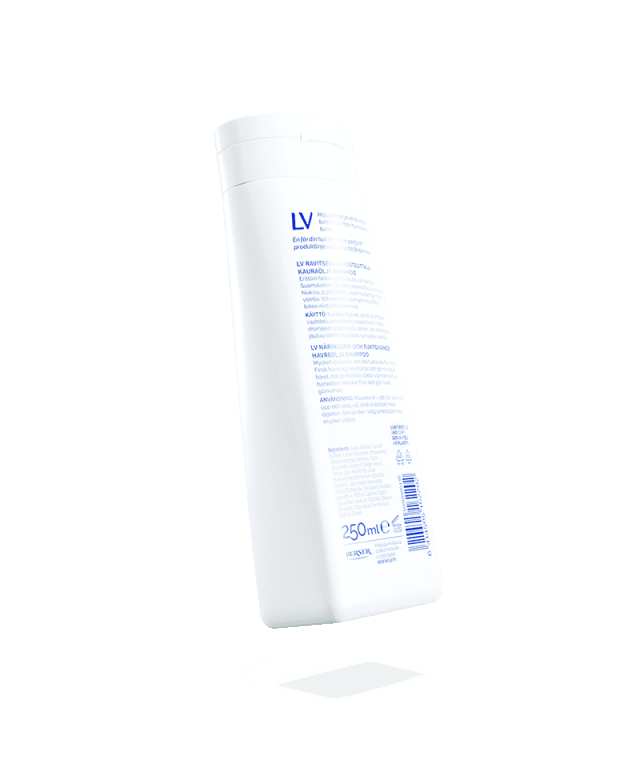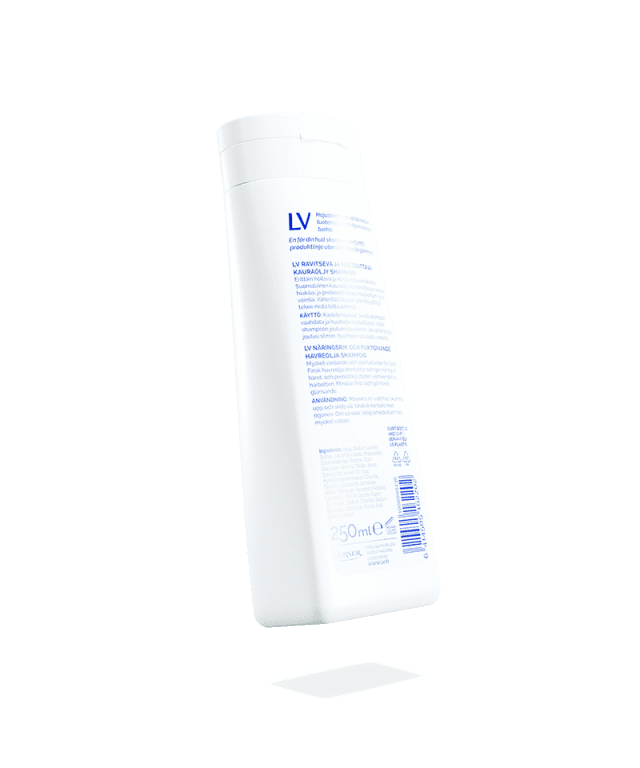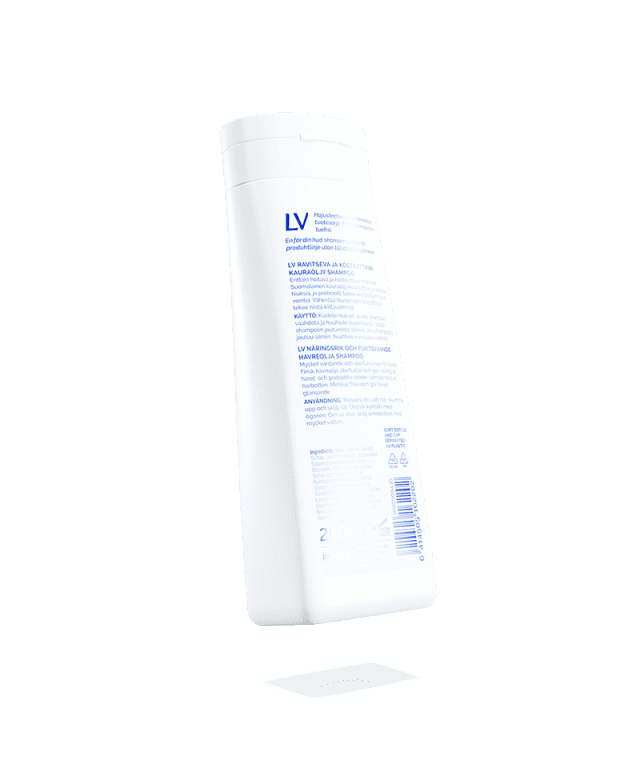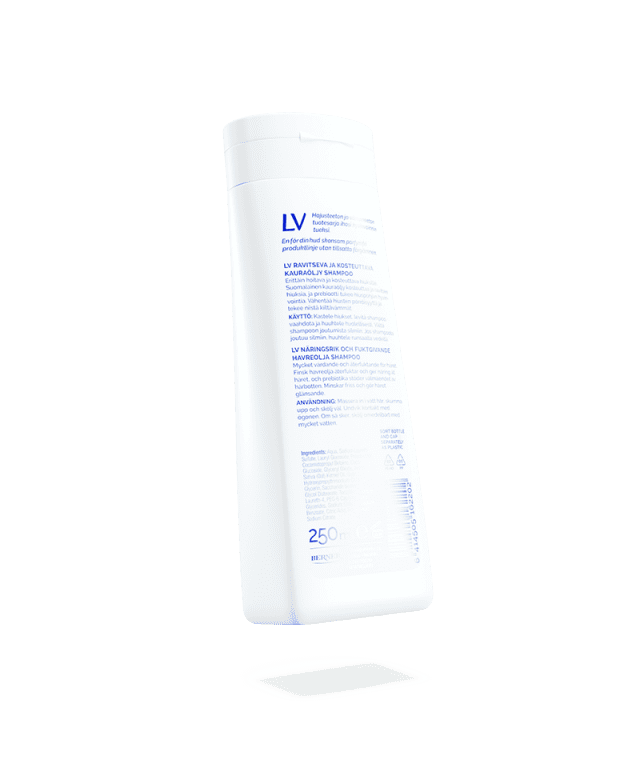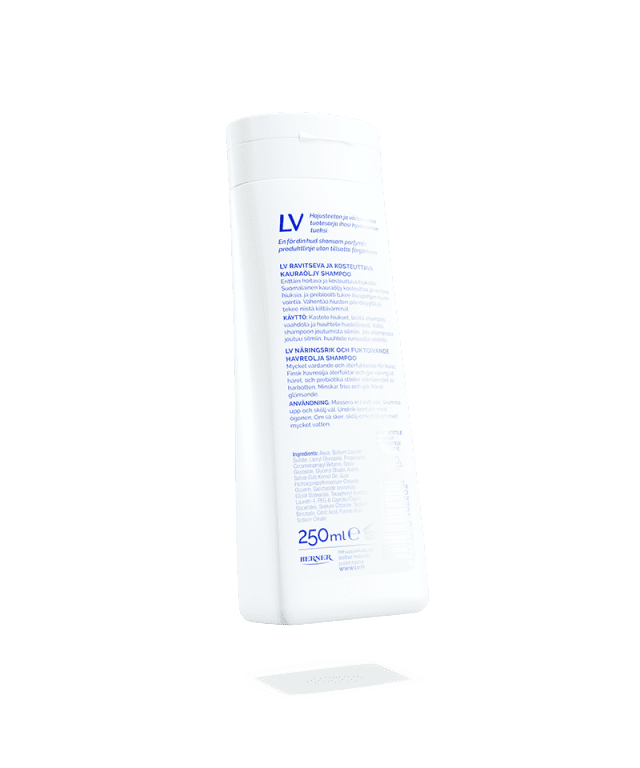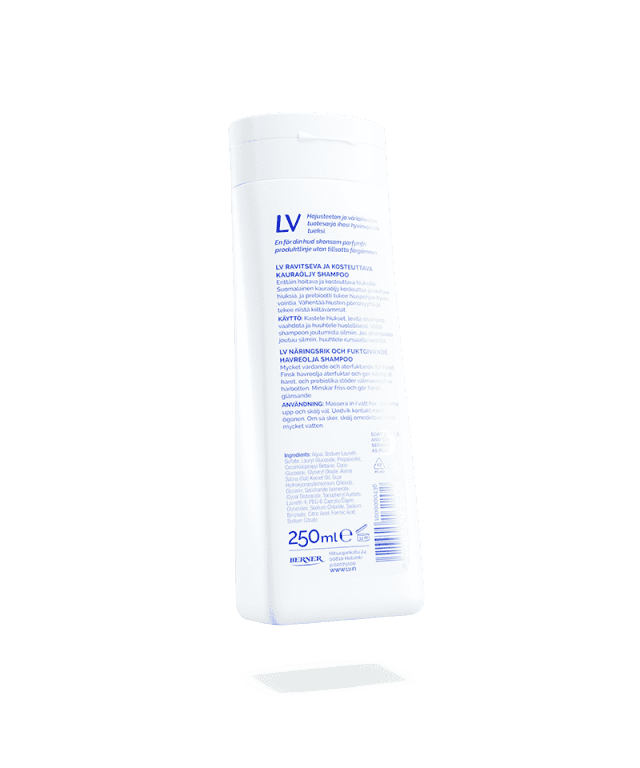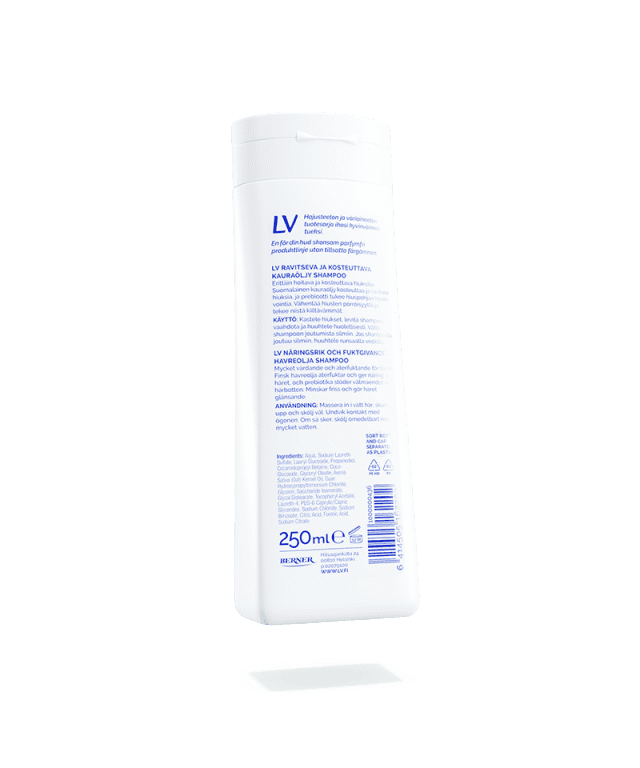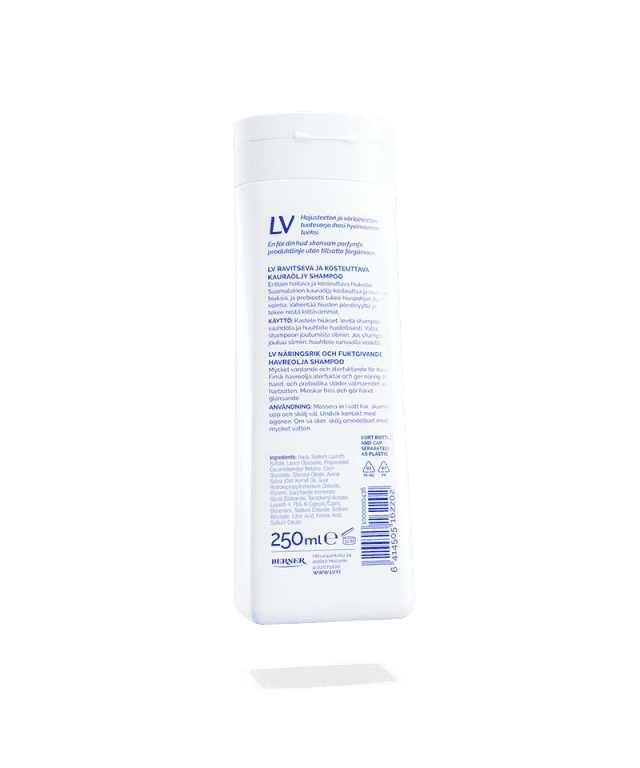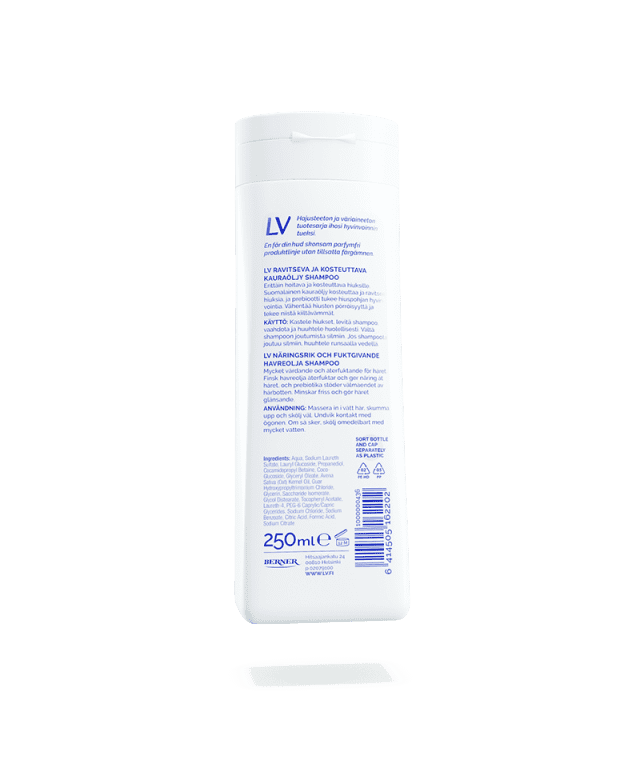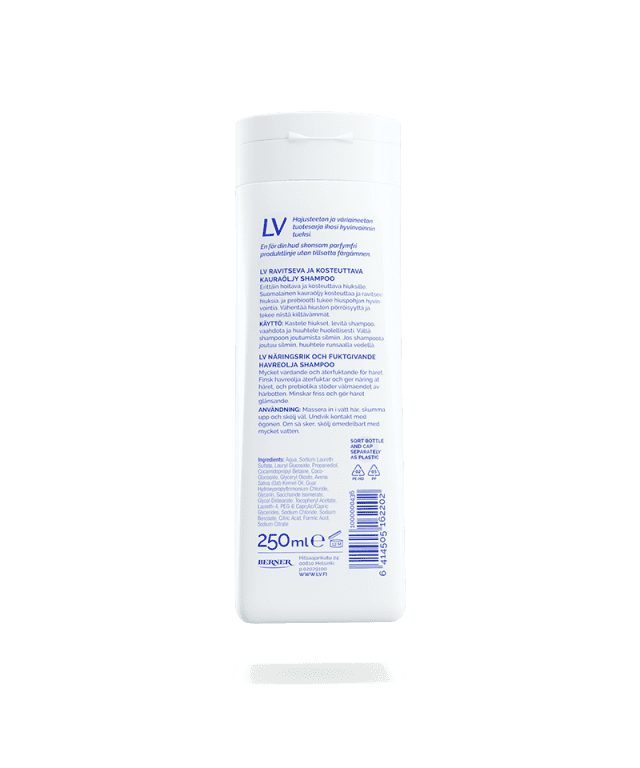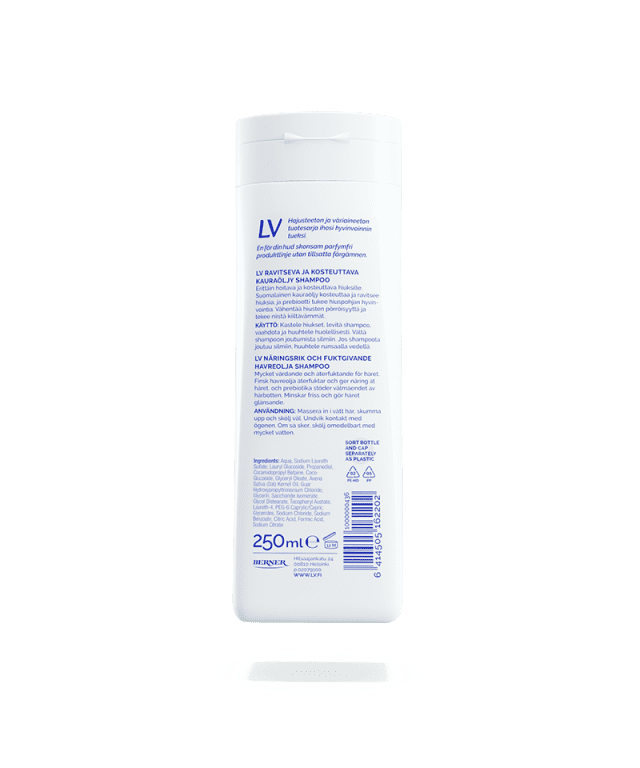 Moisturises the hair and supports the well-being of the scalp.
VEGAN

pH 5,0

Manufactured in Finland

Fragrance-free
LV's nourishing and moisturising Oat Oil Shampoo is super caring. The shampoo's conditioning ingredients make the hair easier to comb, less frizzy and shinier. Finnish oat oil moisturises the hair and the prebiotics support the well-being of the scalp.
The product is colourant- and fragrance-free. All LV products are made in co-operation with the Allergy, Skin and Asthma Federation, which the Allergy logo is a mark for.