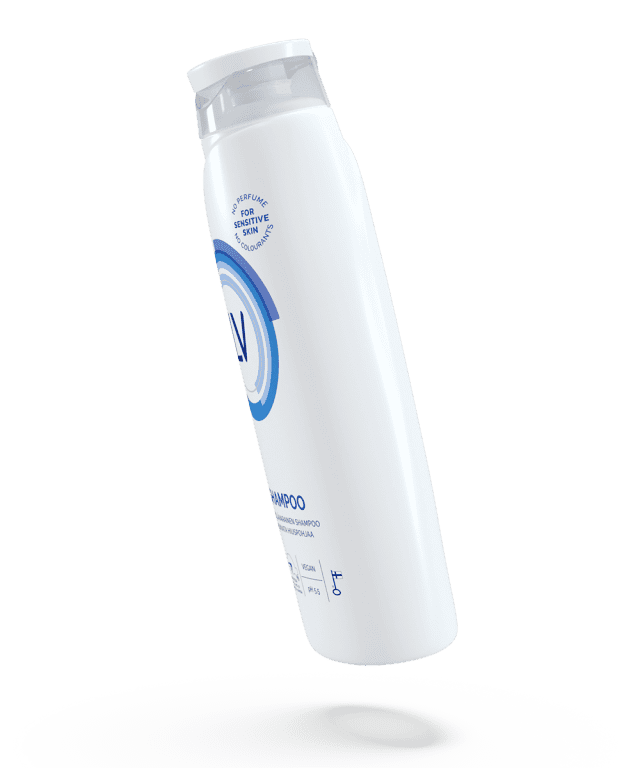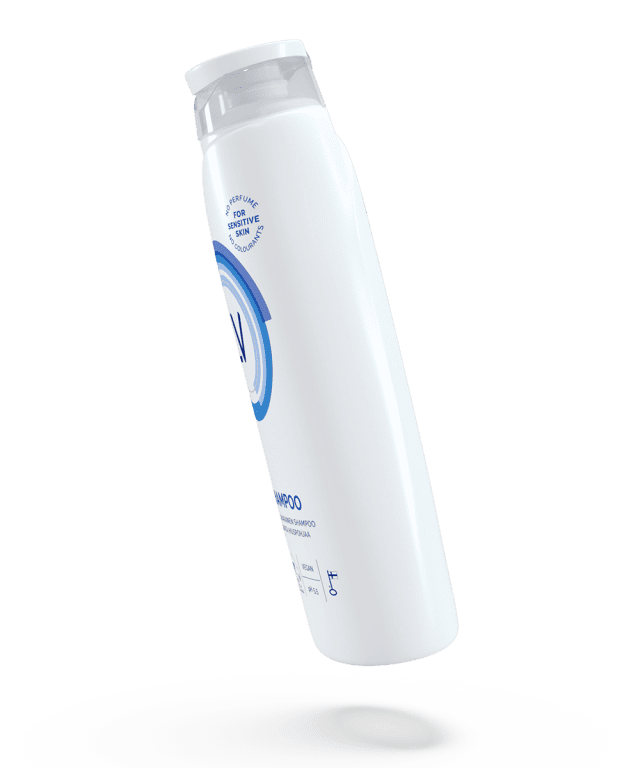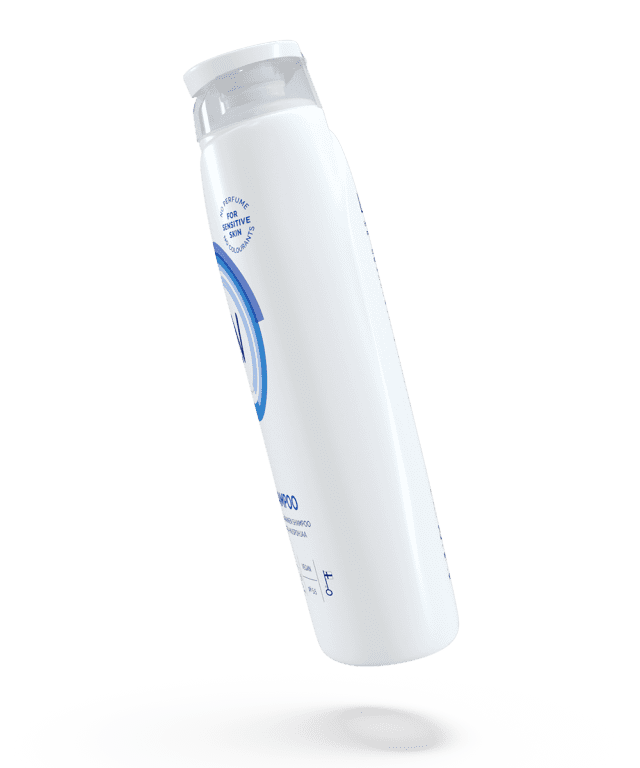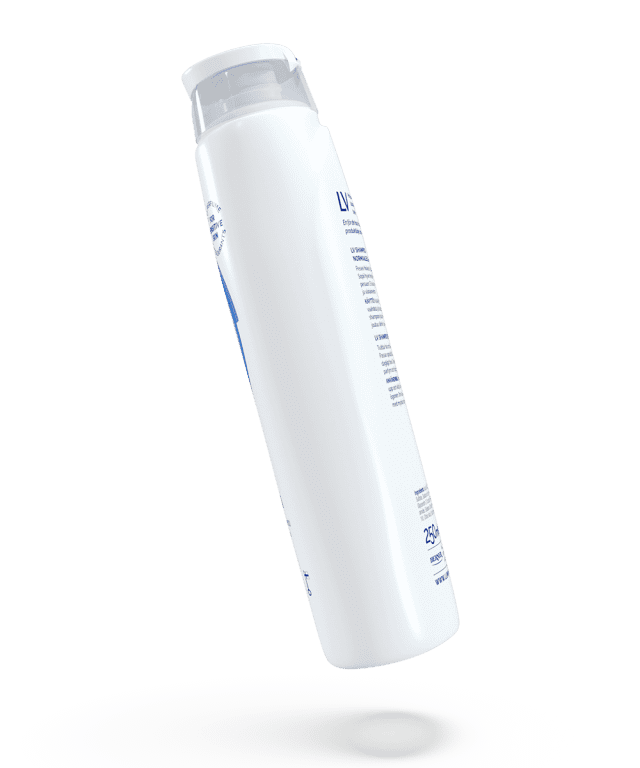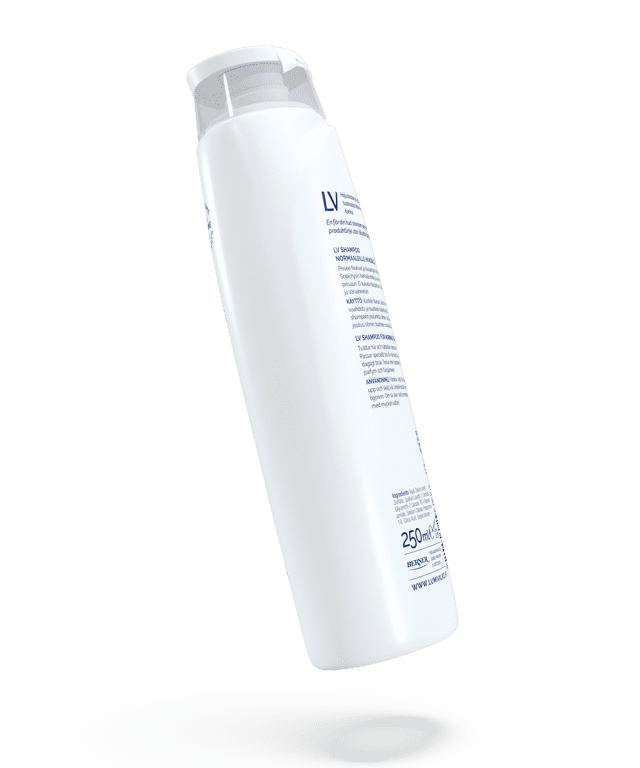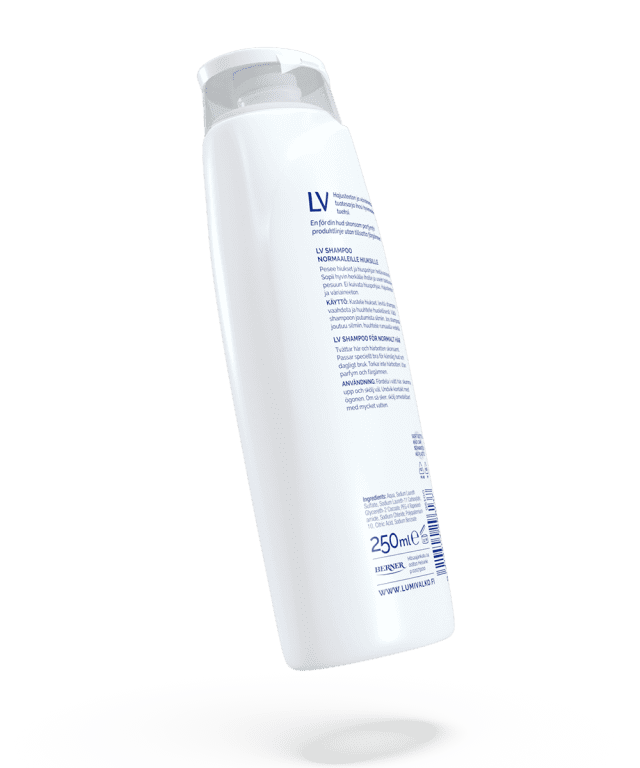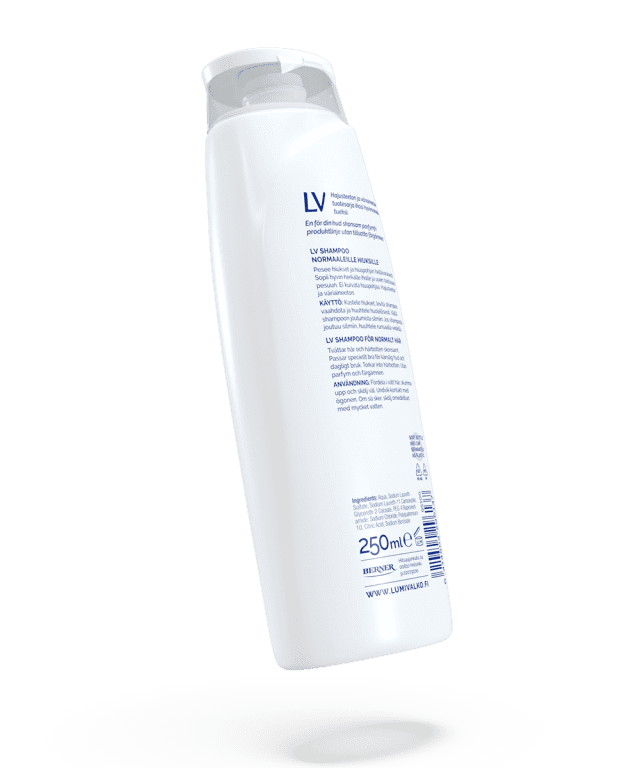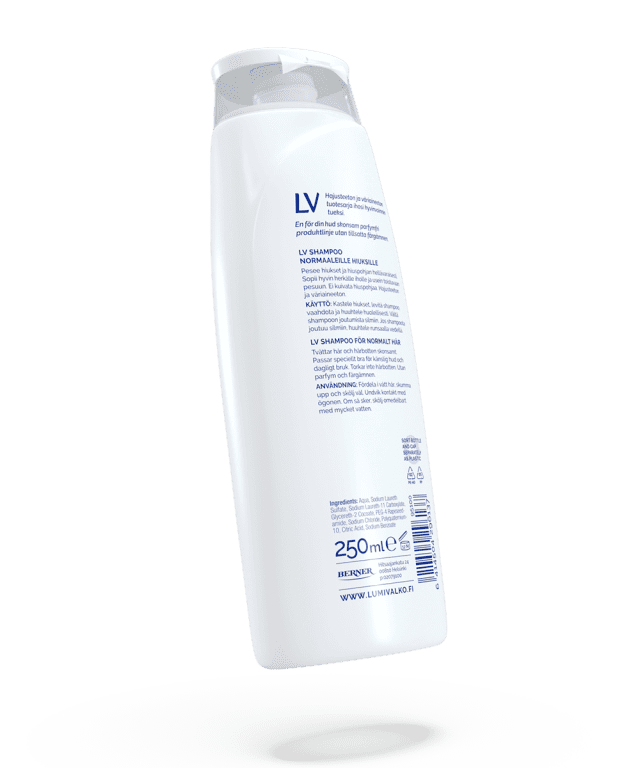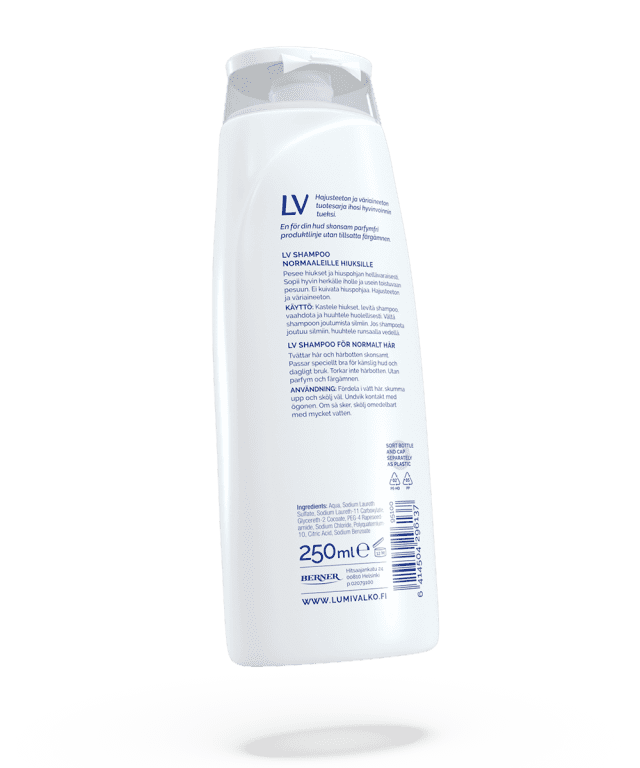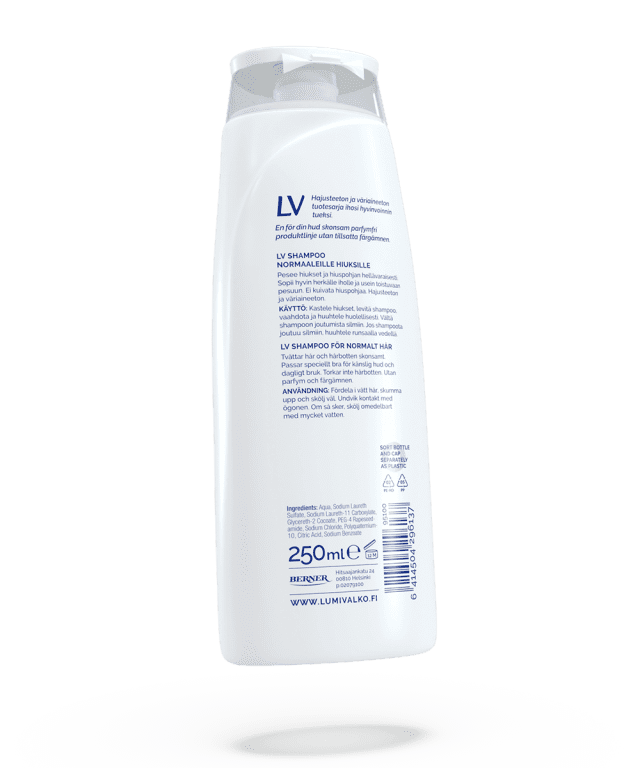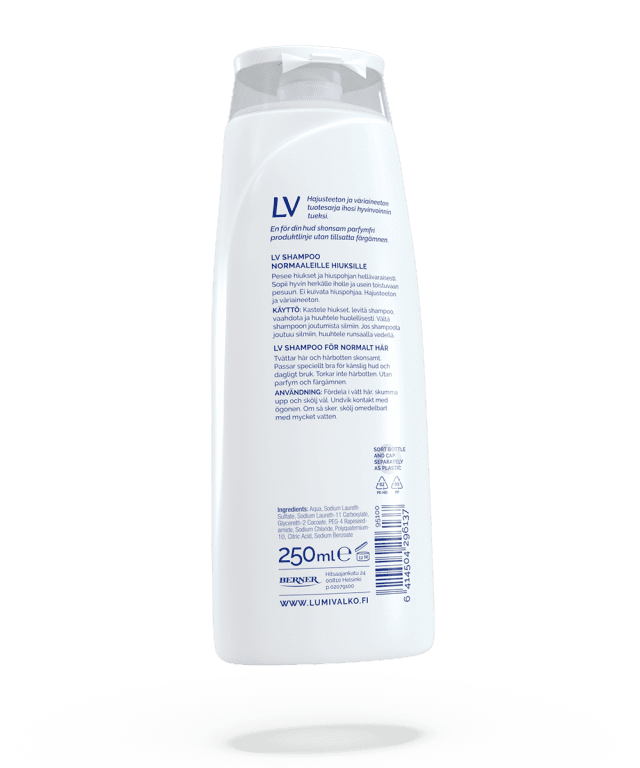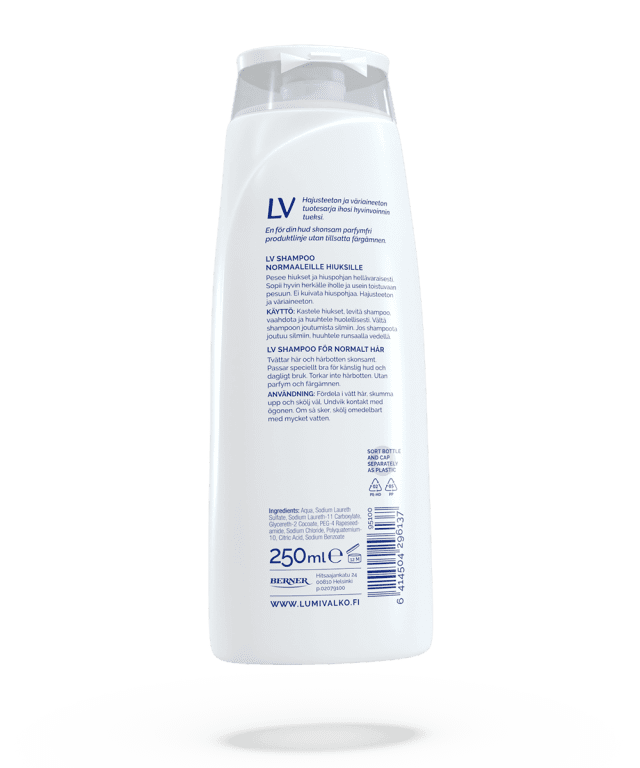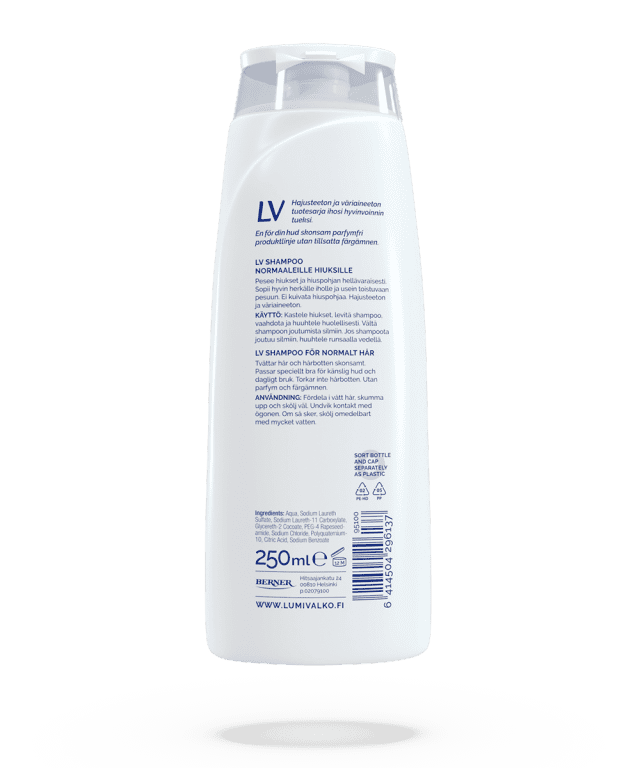 Gentle hair wash without added fragrances.
Manufactured in Finland

Fragrance-free
Shampoo for the entire family
The mild surfactants in LV Shampoo gently wash the hair and scalp. That is why this product is ideal for sensitive skin or repeated washes, for example for athletes. Suitable for the entire family!
The product is colourant- and fragrance-free. All LV products are made in co-operation with the Allergy, Skin and Asthma Federation, which the Allergy logo is a mark for.