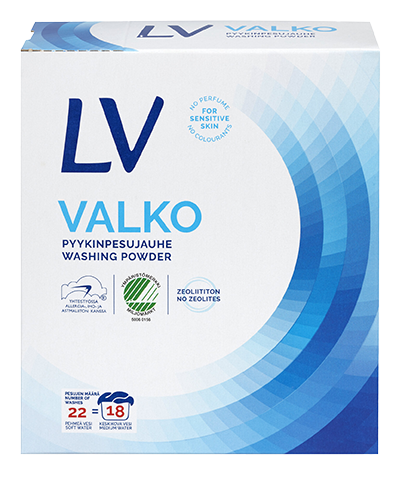 Clean results without fragrances.
VEGAN

Manufactured in Estonia

Fragrance-free
Keeps your whites white.
LV White Washing powder keeps your textiles white. The product is free from phosphates and zeolites, meaning the powder won't leave residues on your clothes or in the machine's plumbing, meaning it is a better choice for the environment and your skin.  Ideal for machine and hand wash.
The product is colourant- and fragrance-free. All LV products are made in co-operation with the Allergy, Skin and Asthma Federation, which the Allergy logo is a mark for.