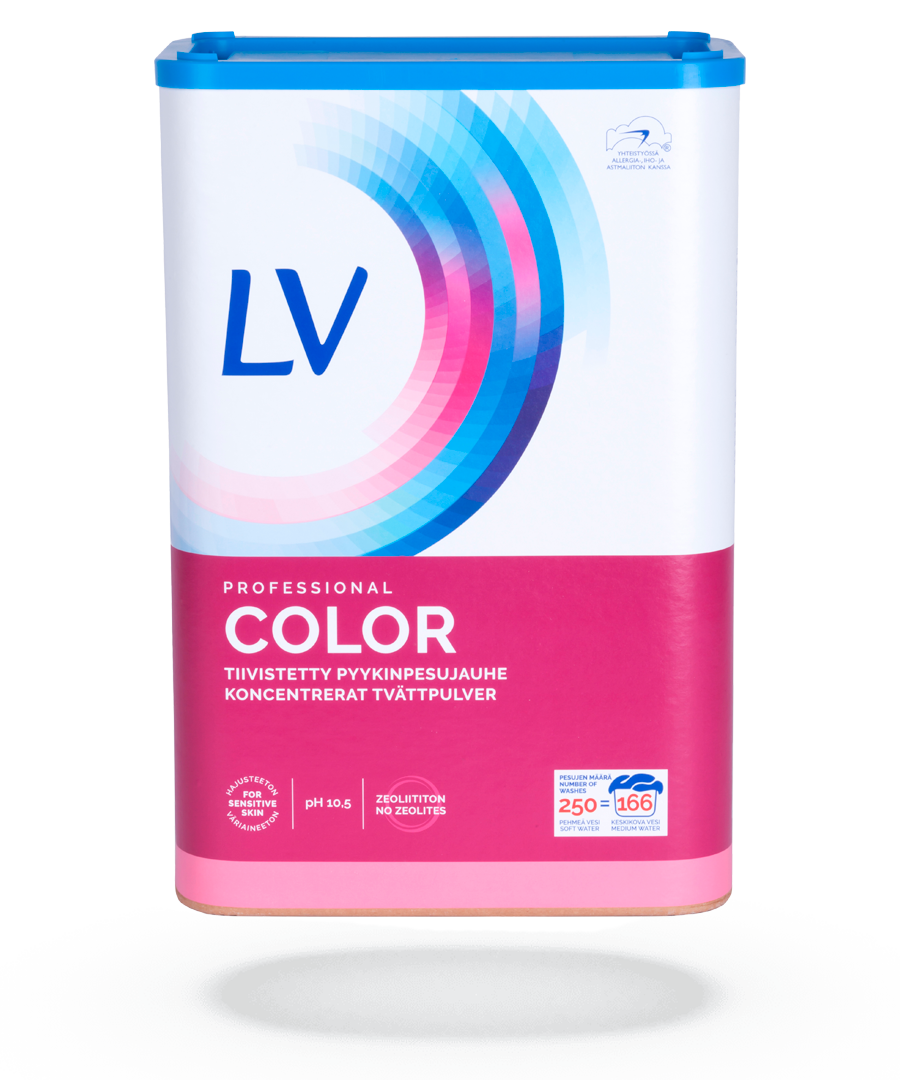 An efficient detergent powder for low and high temperatures in professional use.
pH 10.5
Clean coloured laundry
LV Color Professional concentrated laundry powder is particularly designed for professional use and it is ideal for washing coloured laundry. The powder dissolves easily and quickly in water, washing the laundry efficiently. Appropriate temperatures for washing coloured laundry vary between 30°C and 60°C. Does not contain fragrances, colourants, bleach, zeolite or optical brighteners. The product is certified by the Finnish Allergy, Skin and Asthma Federation.