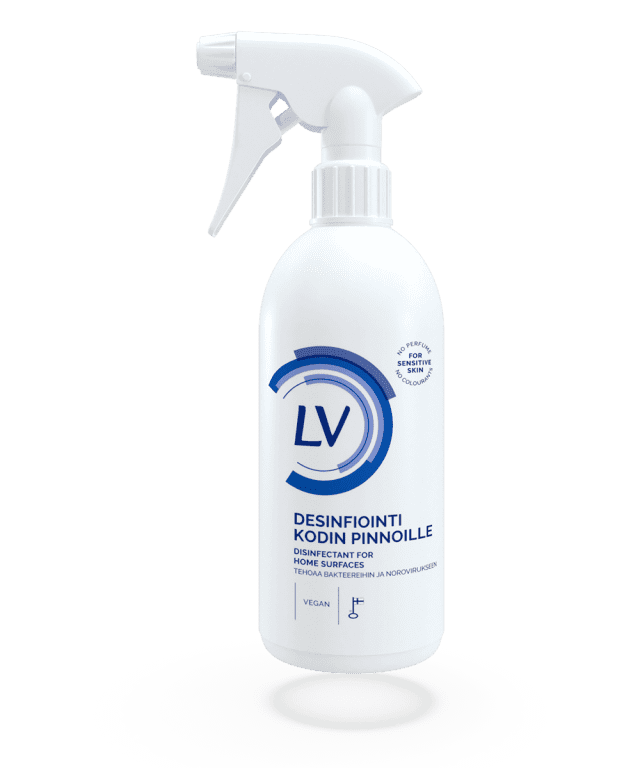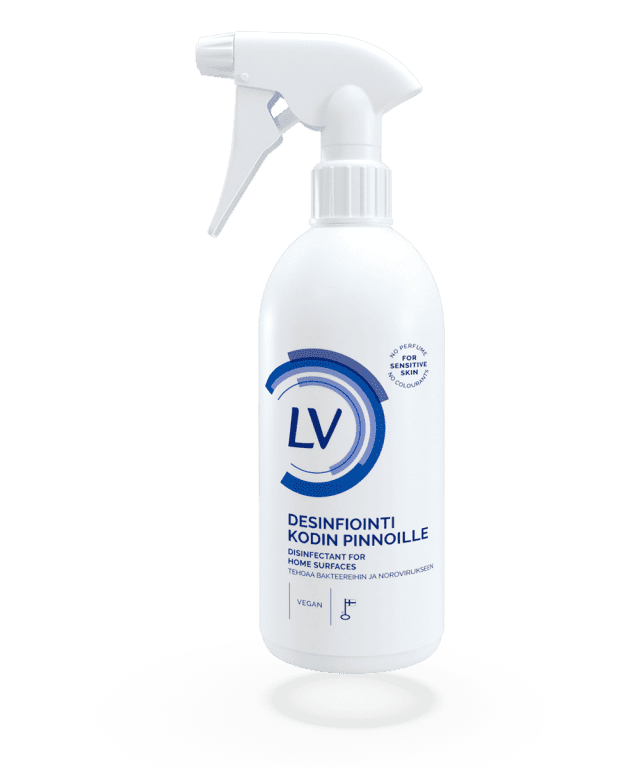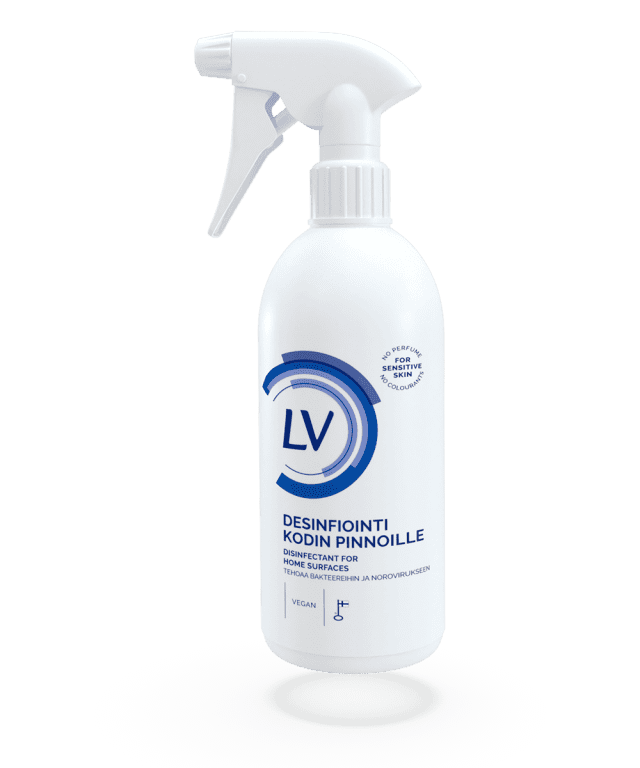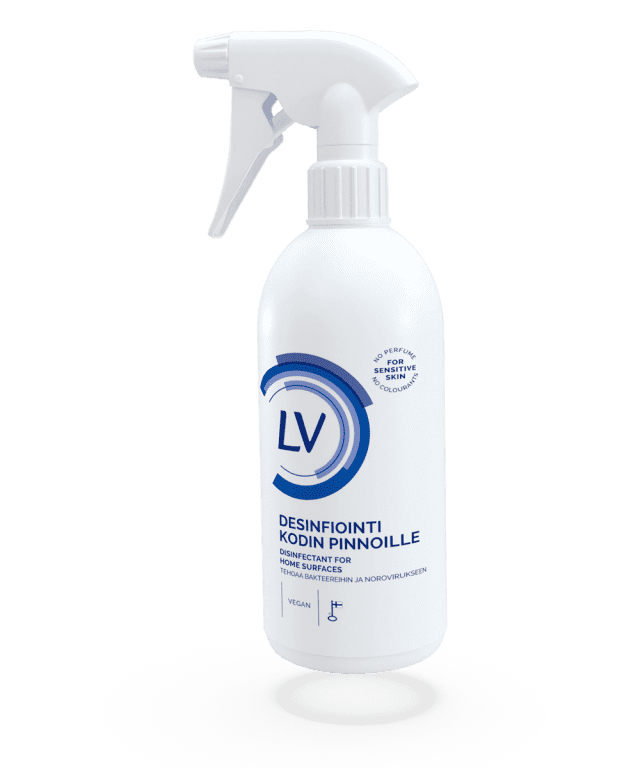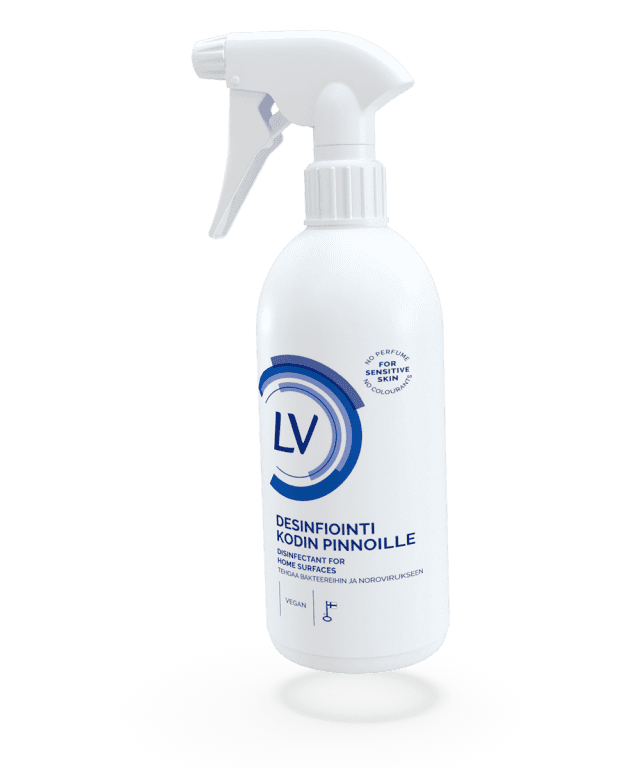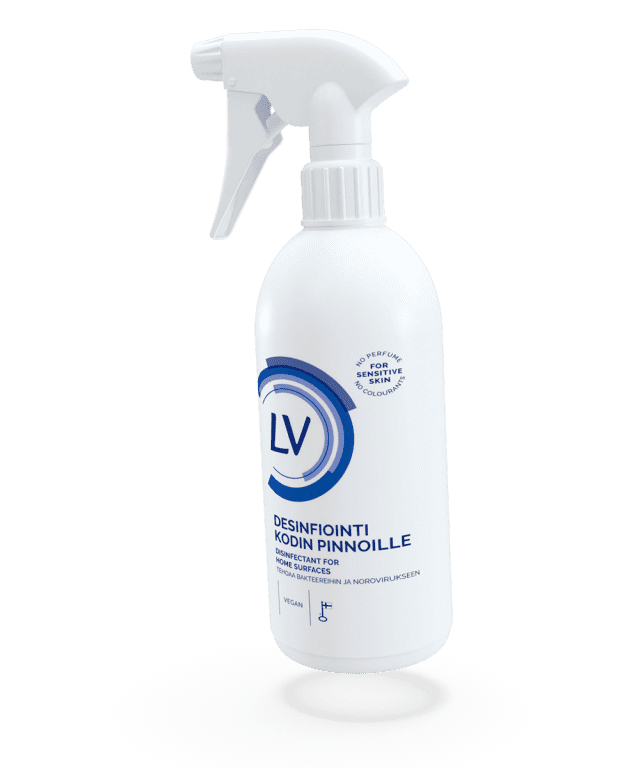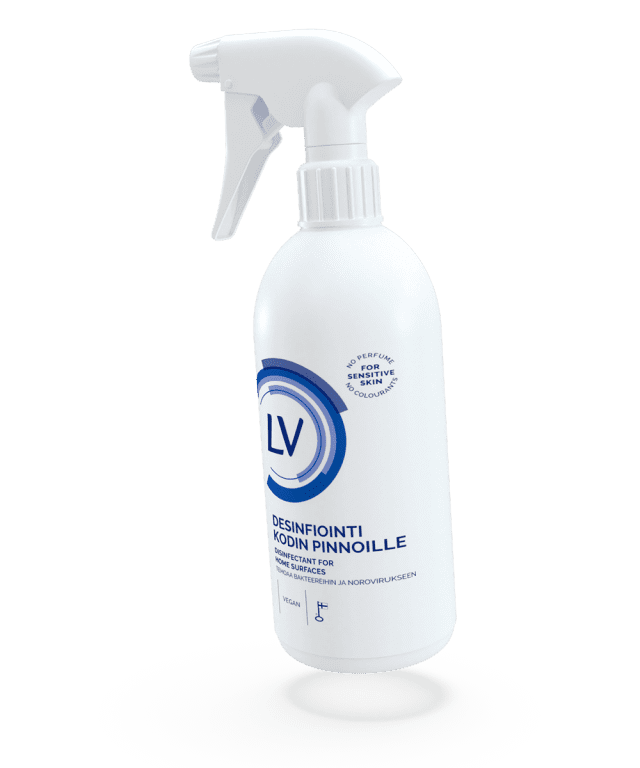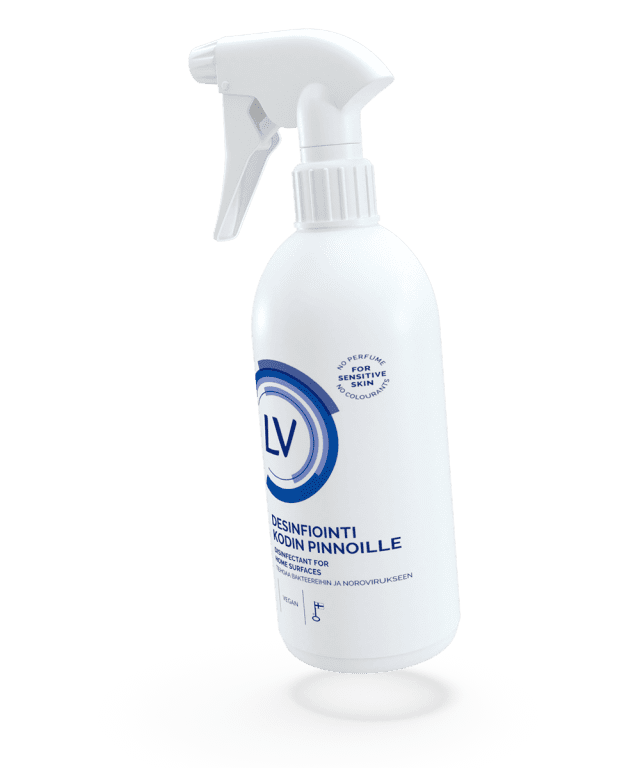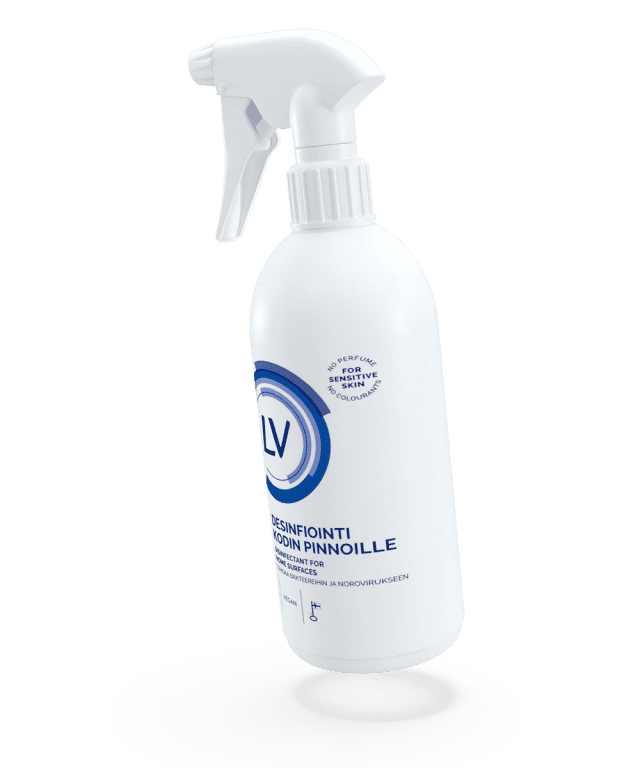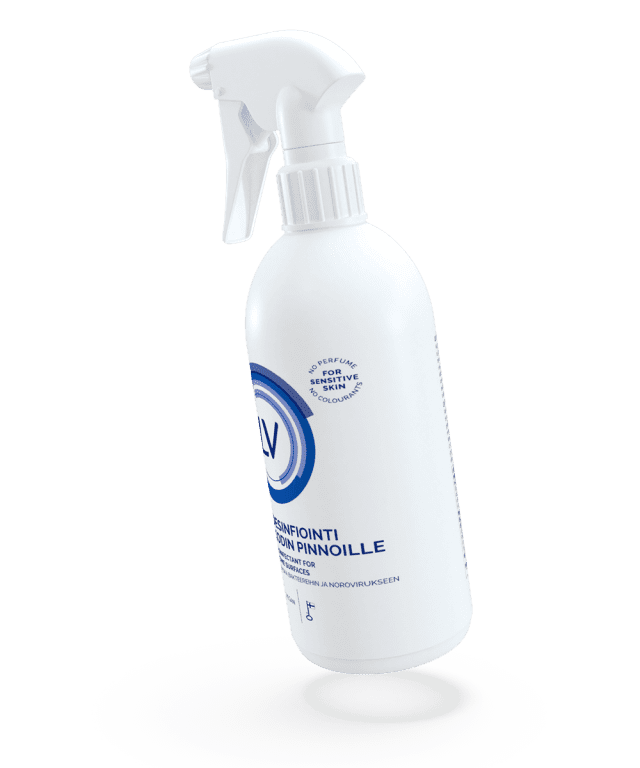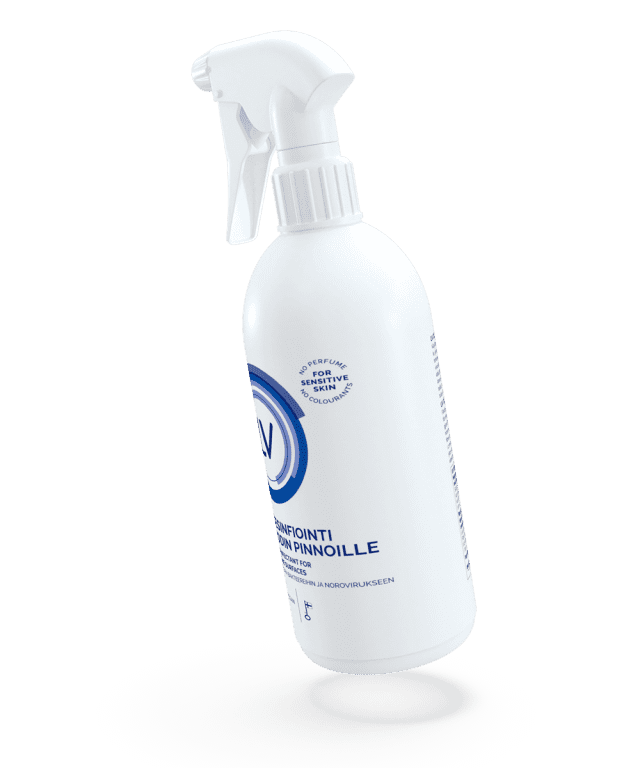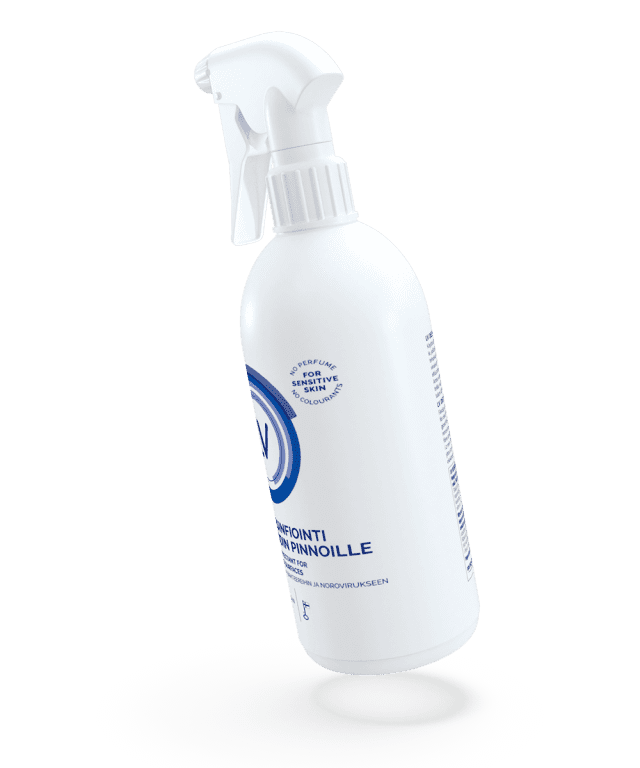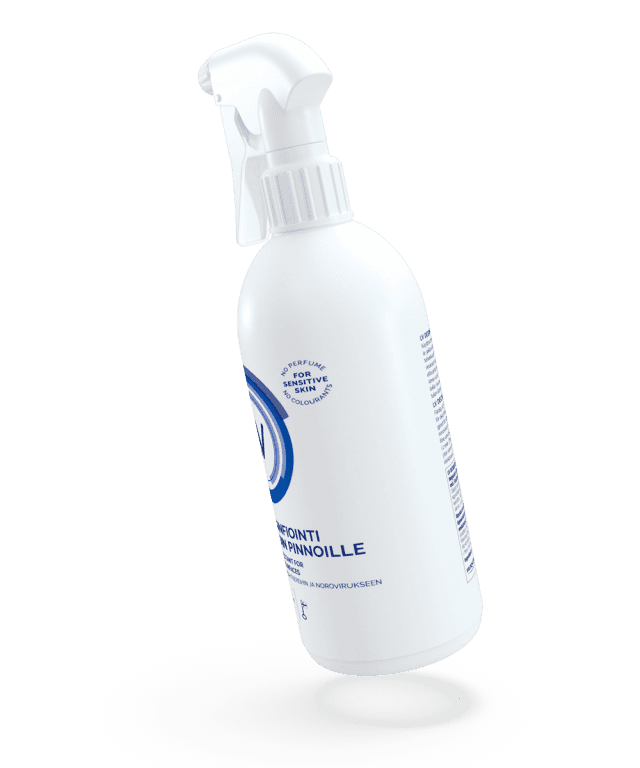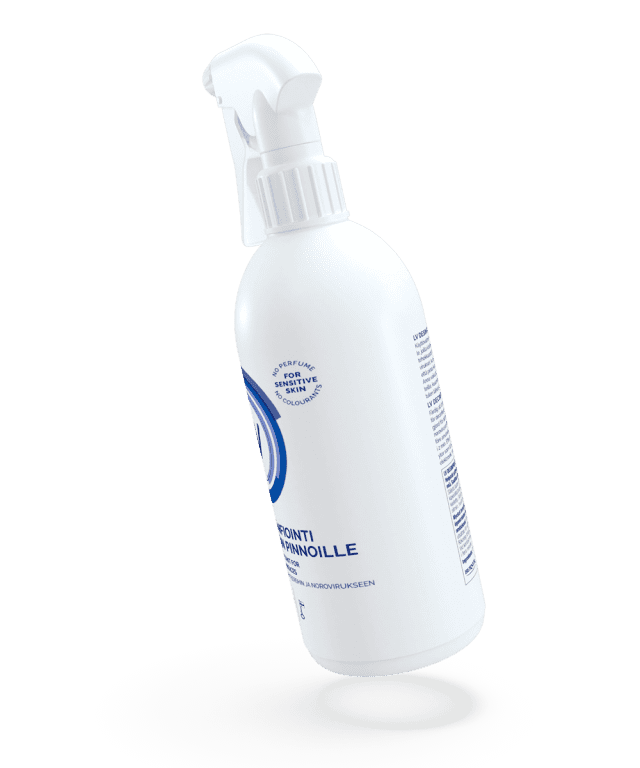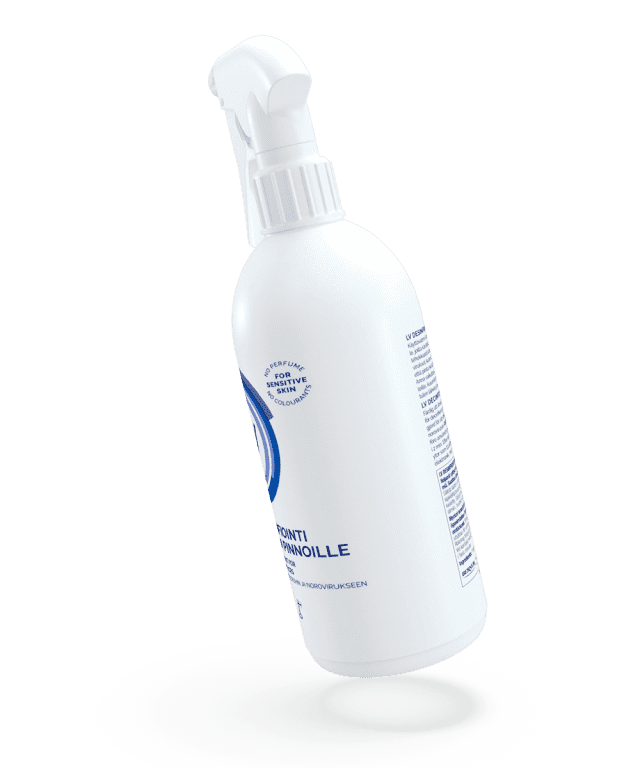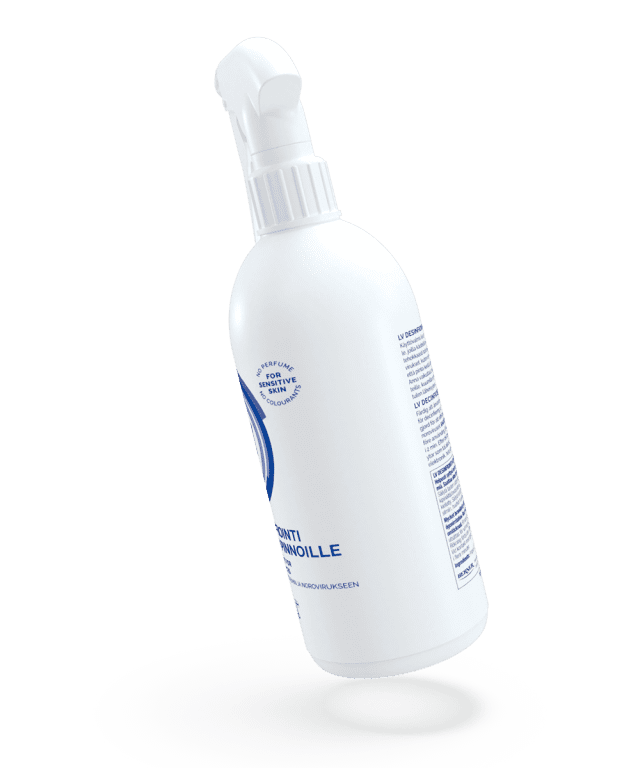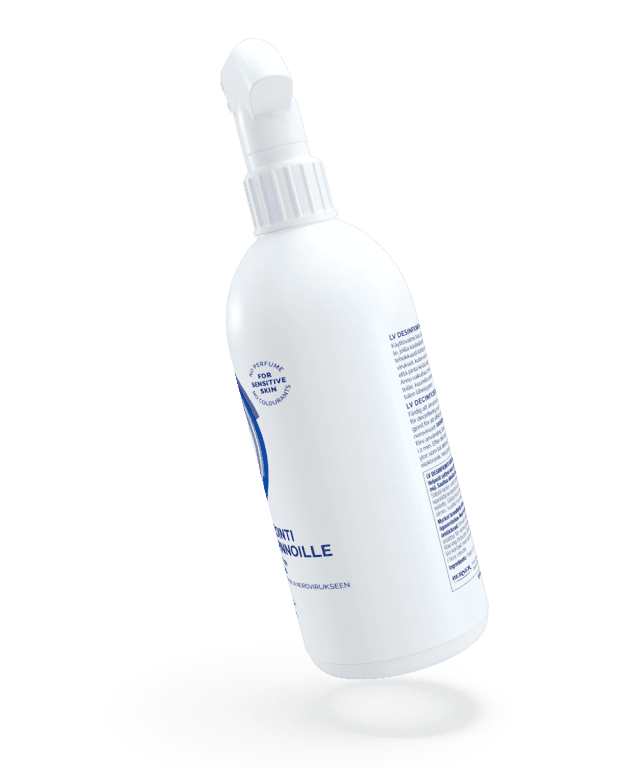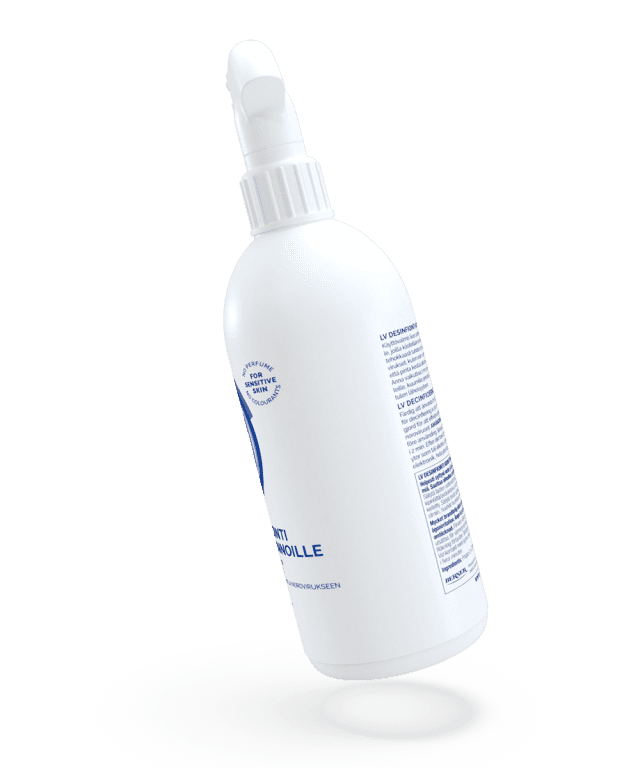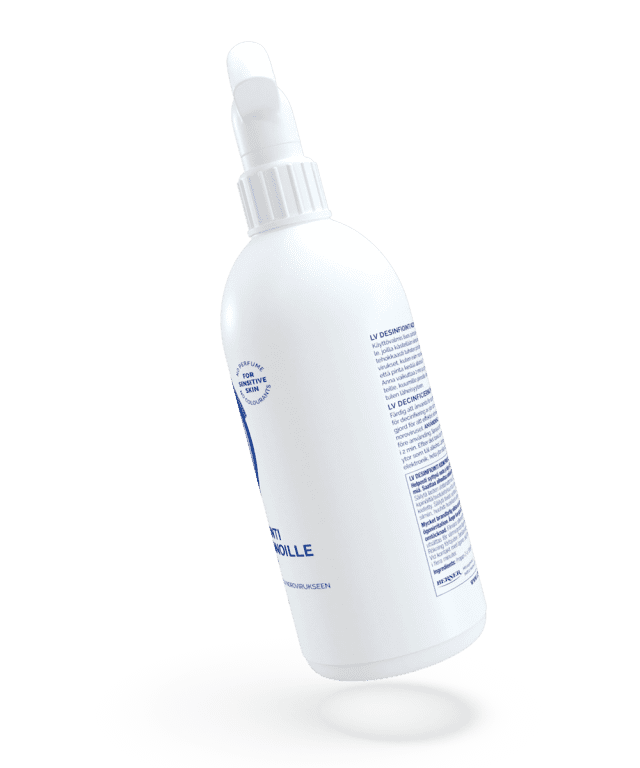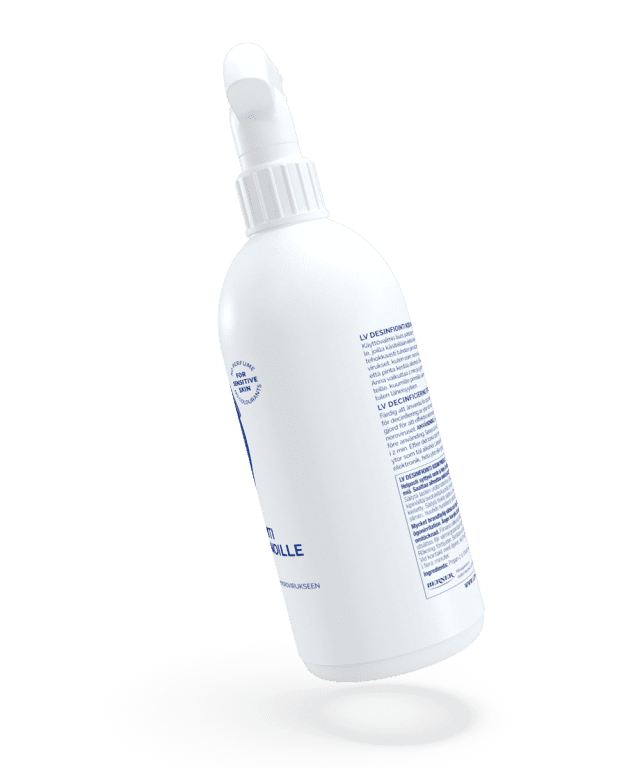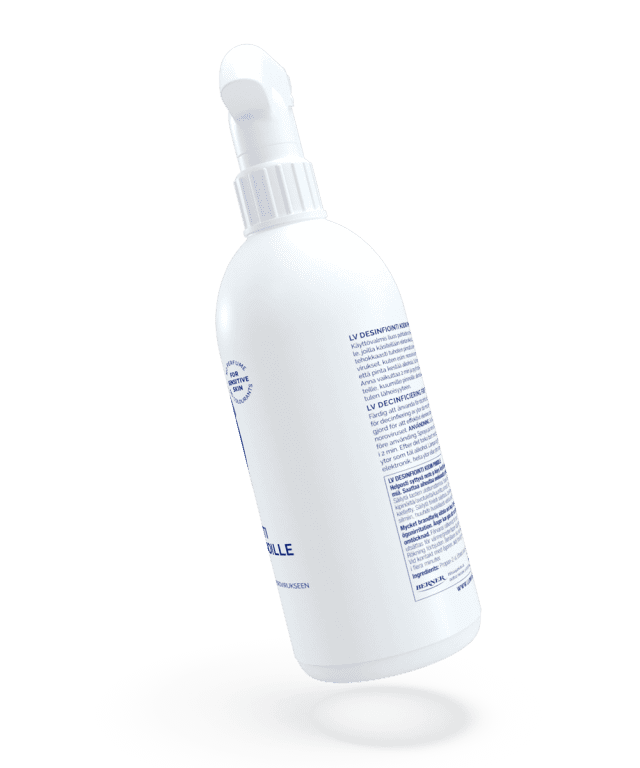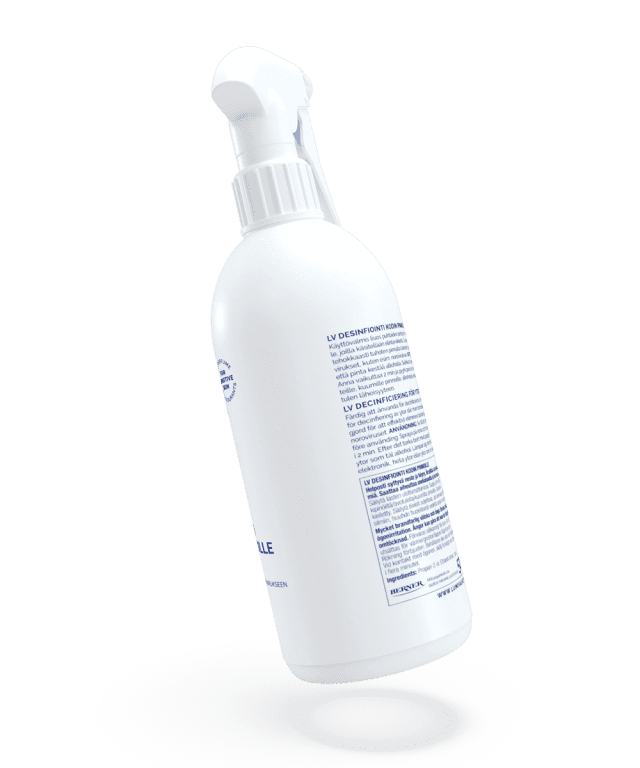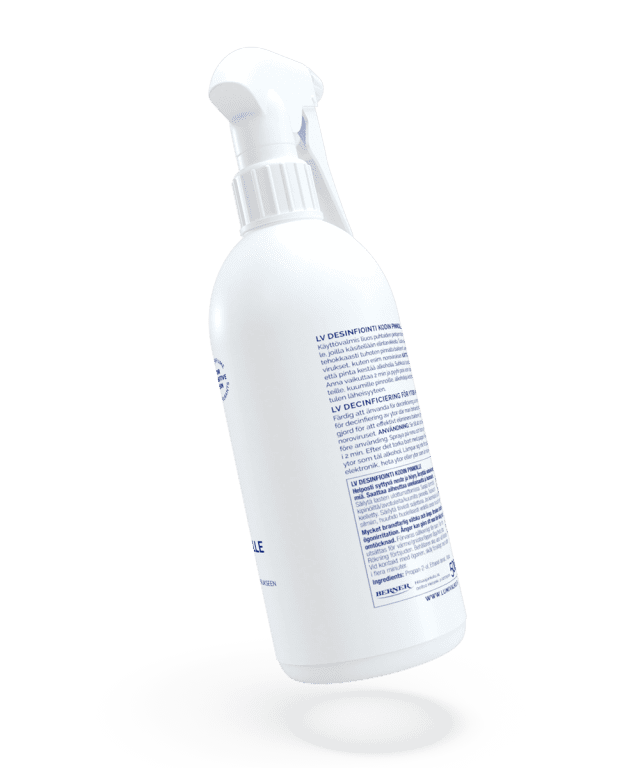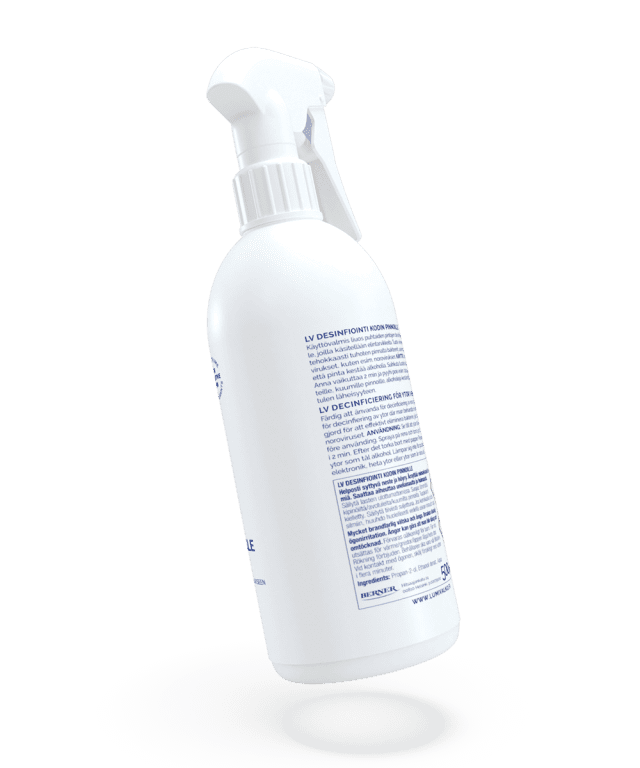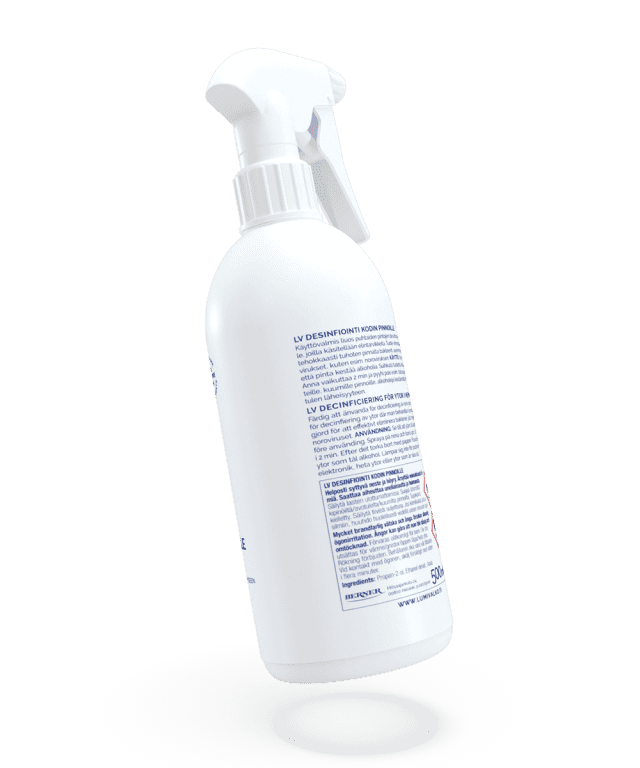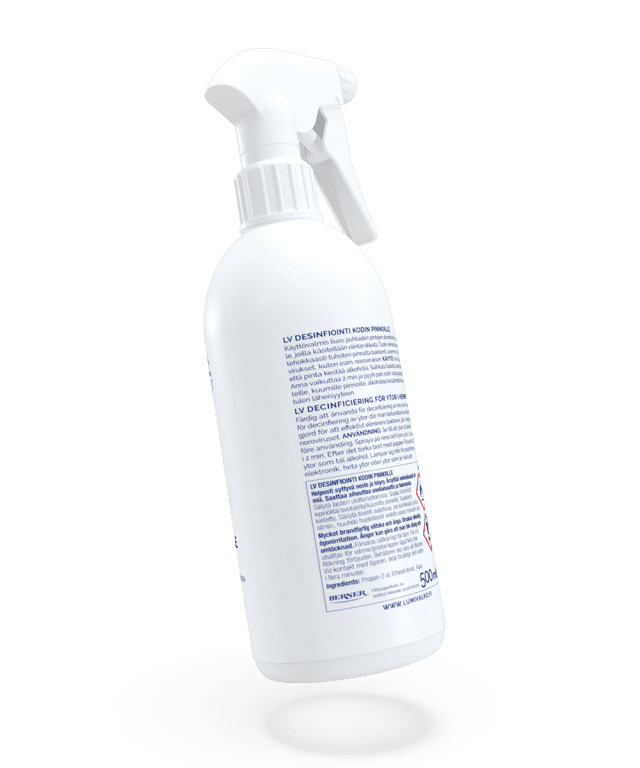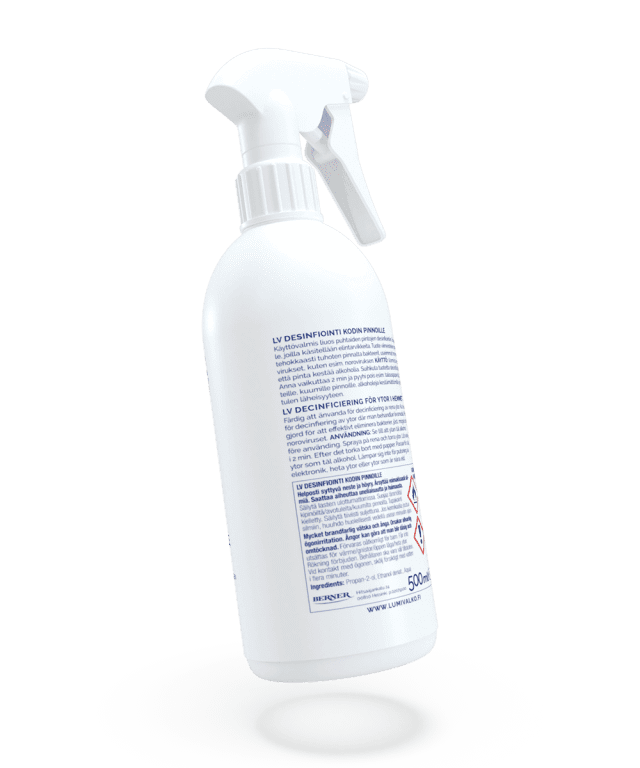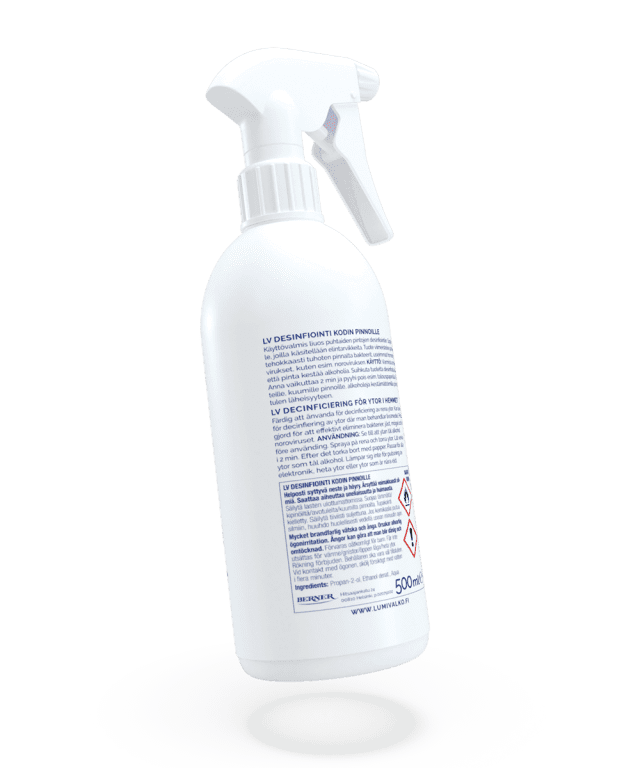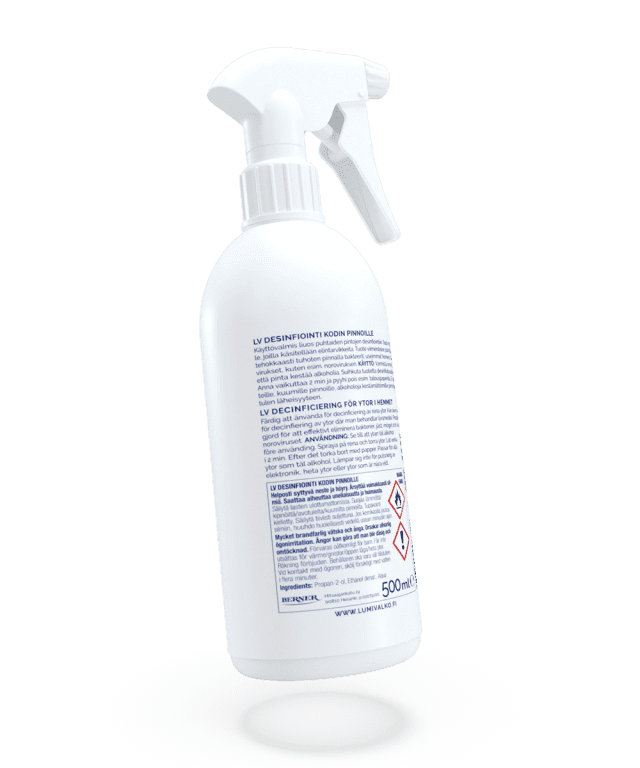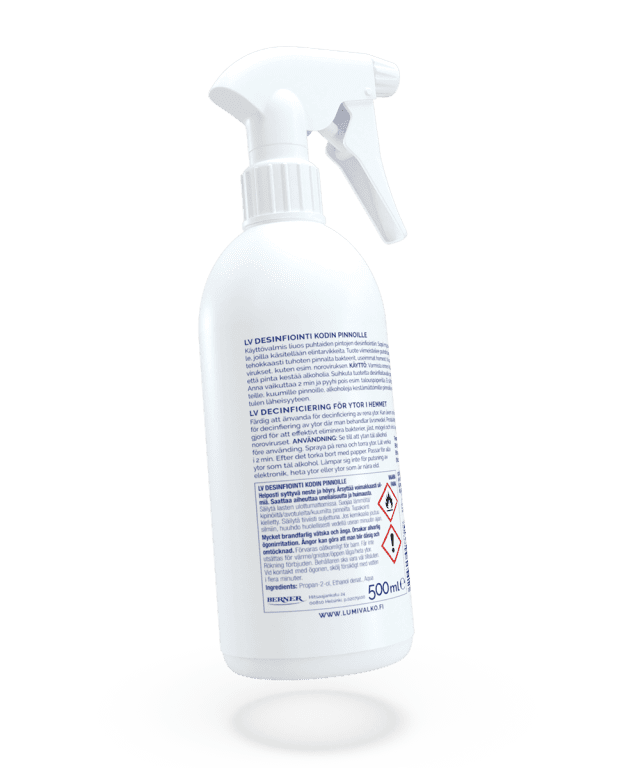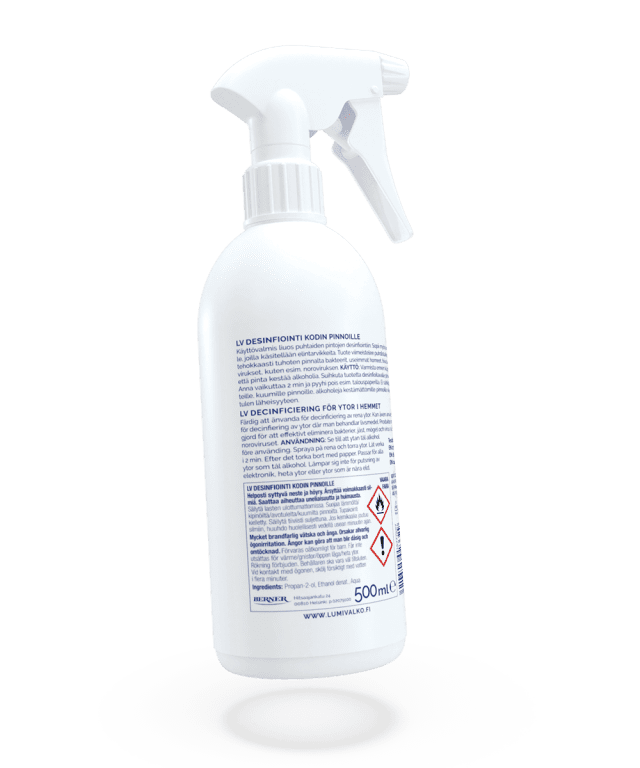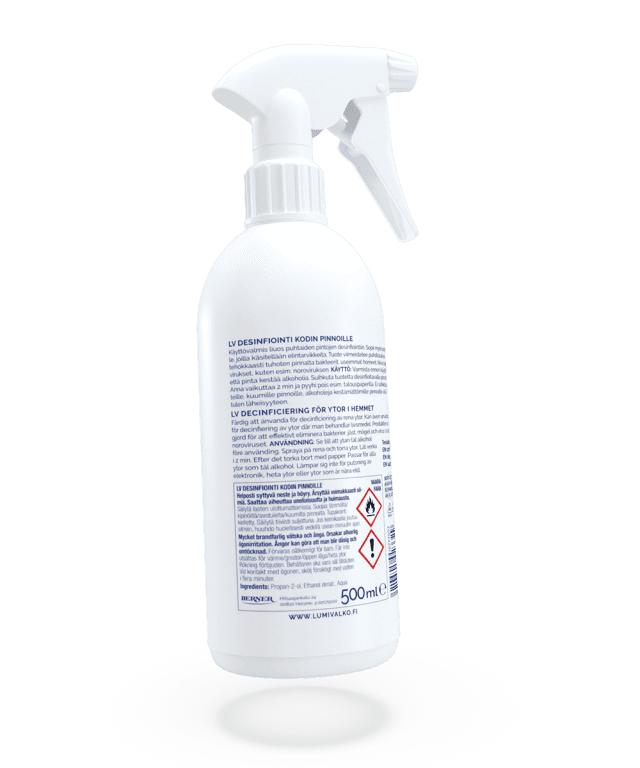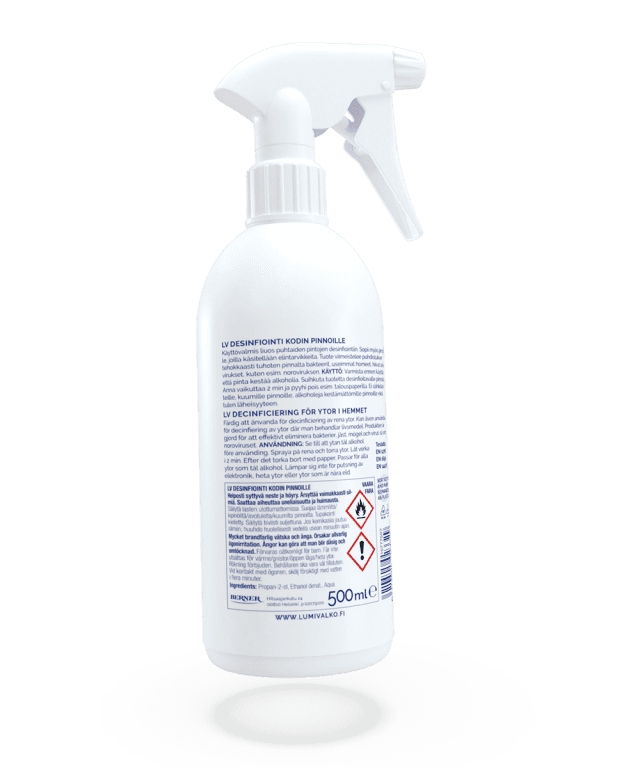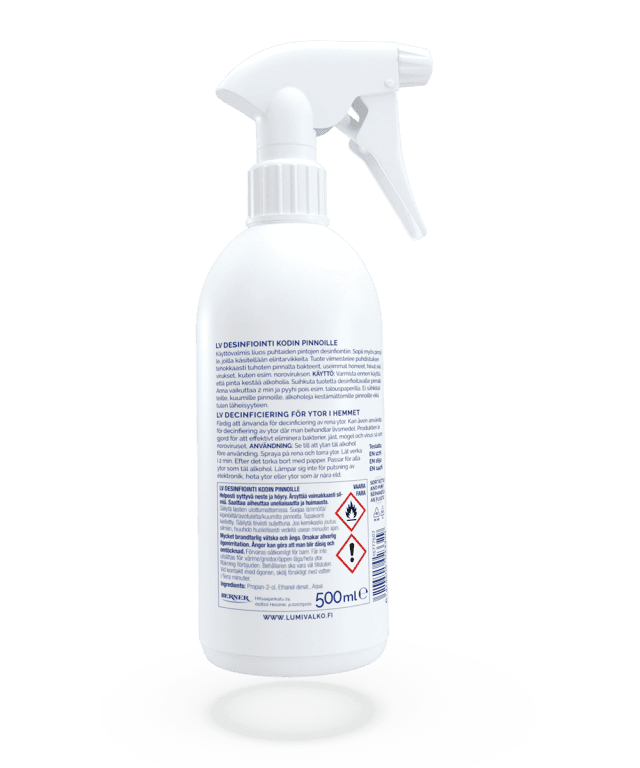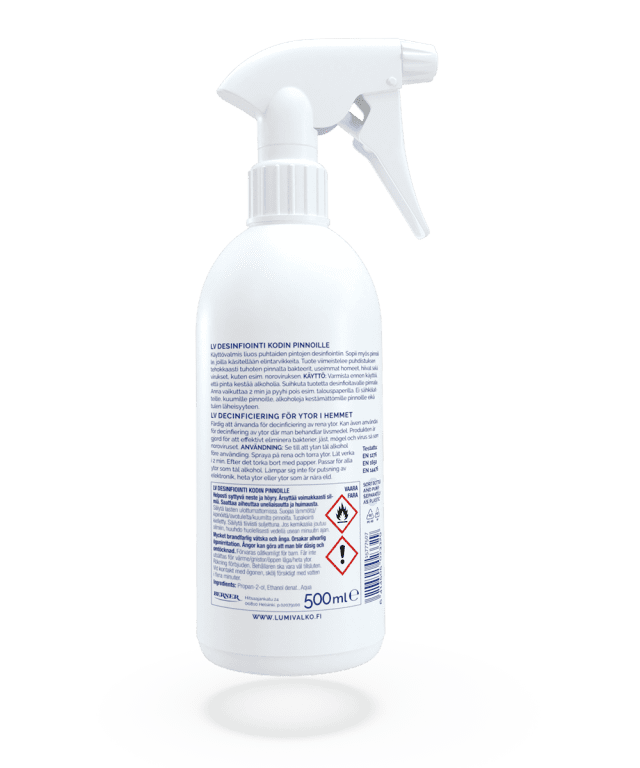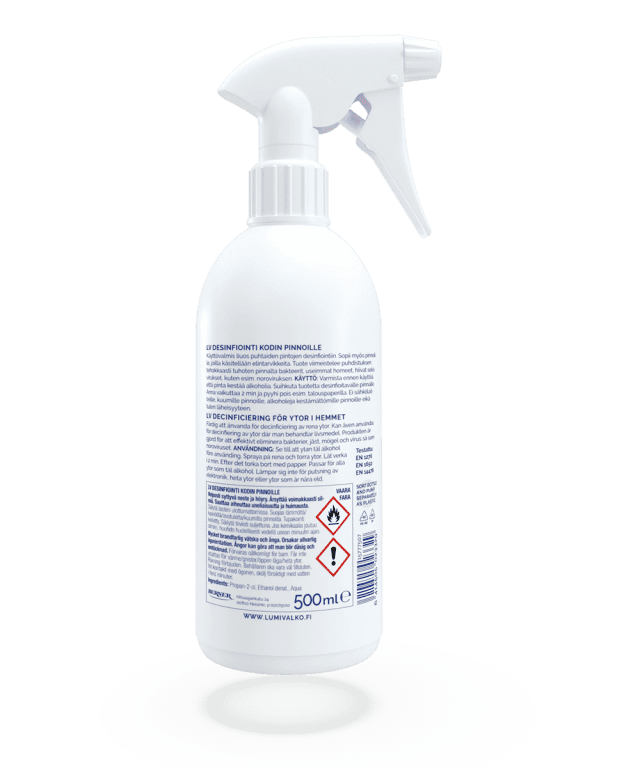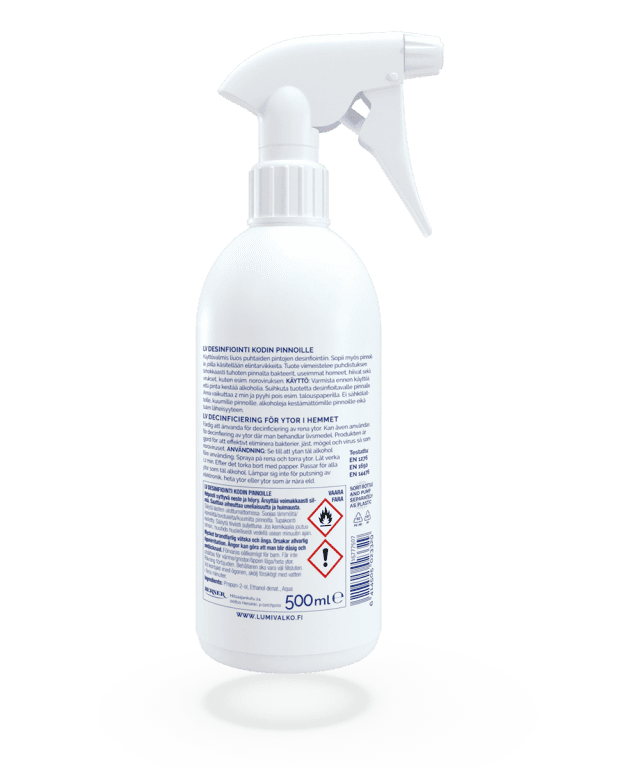 Finishes your cleaning by effectively fighting all bacteria and viruses.
VEGAN

Manufactured in Finland

Fragrance-free
Against bugs and germs
LV Disinfectant for Home surfaces is a ready alcohol based liquid for disinfecting clean kitchen and bathroom surfaces. It finishes the cleaning result effectively and quickly by destroying the bacteria, most moulds, yeast and viruses, like norovirus, from surfaces. This environmentally friendly product is free from chlorine and hydrogen peroxide and it evaporates fast from any surface.