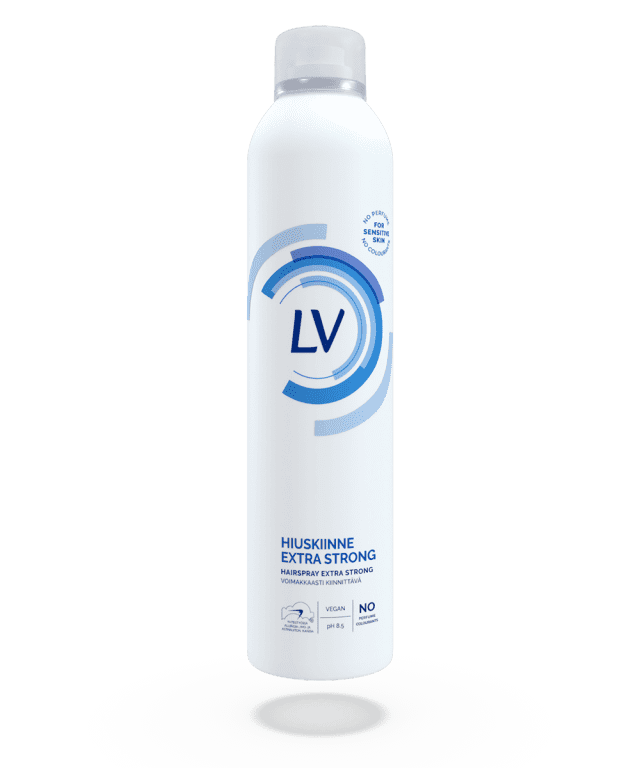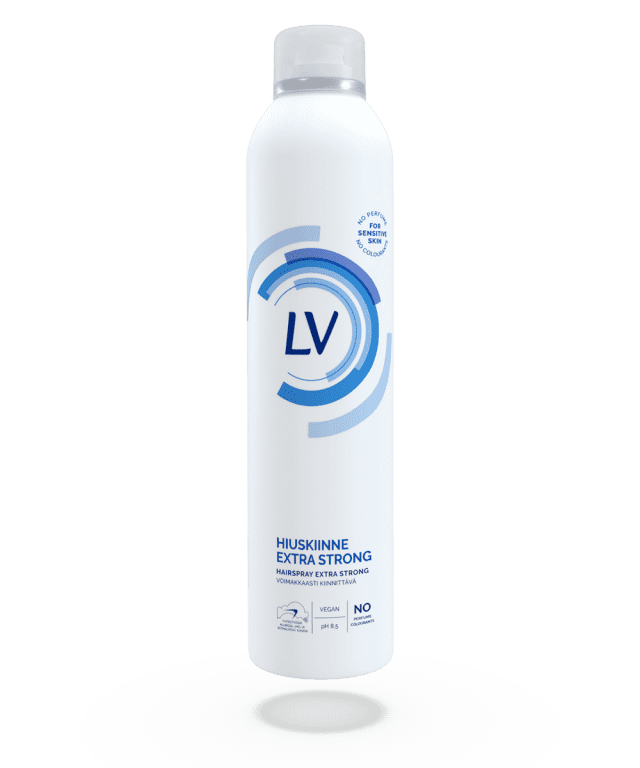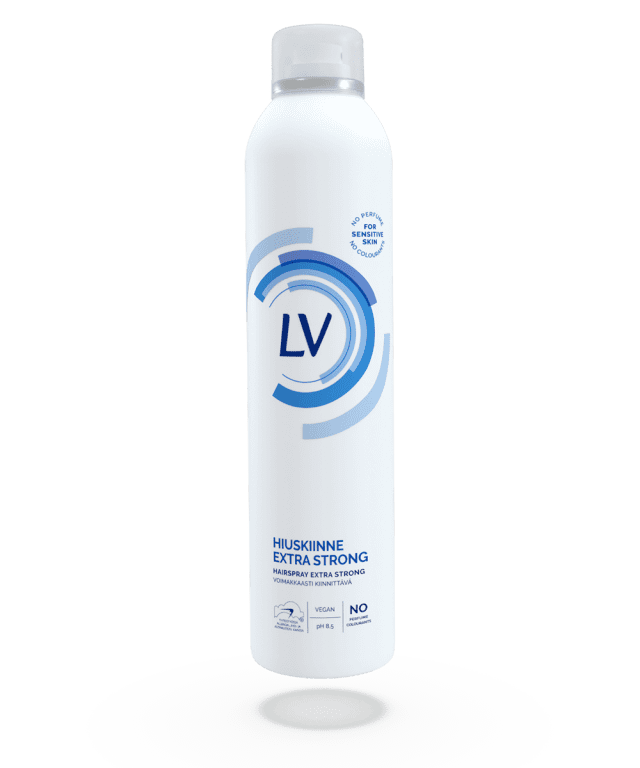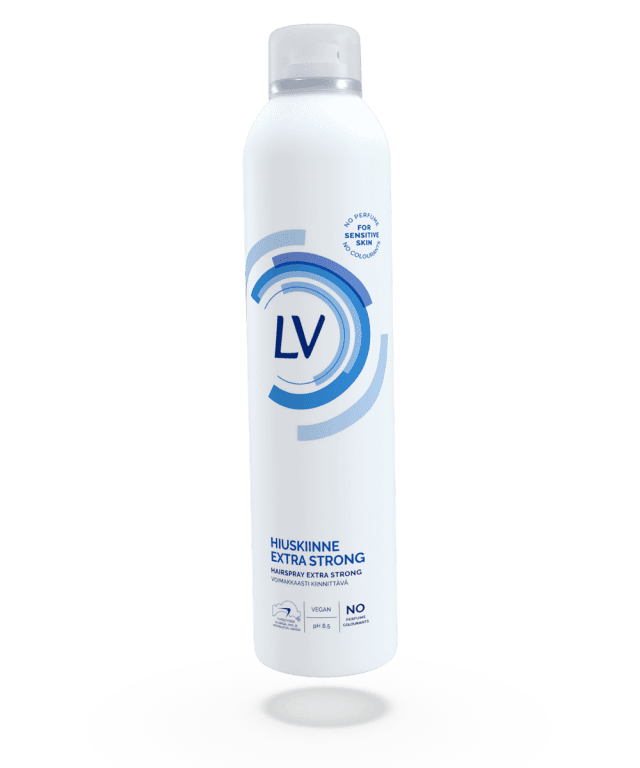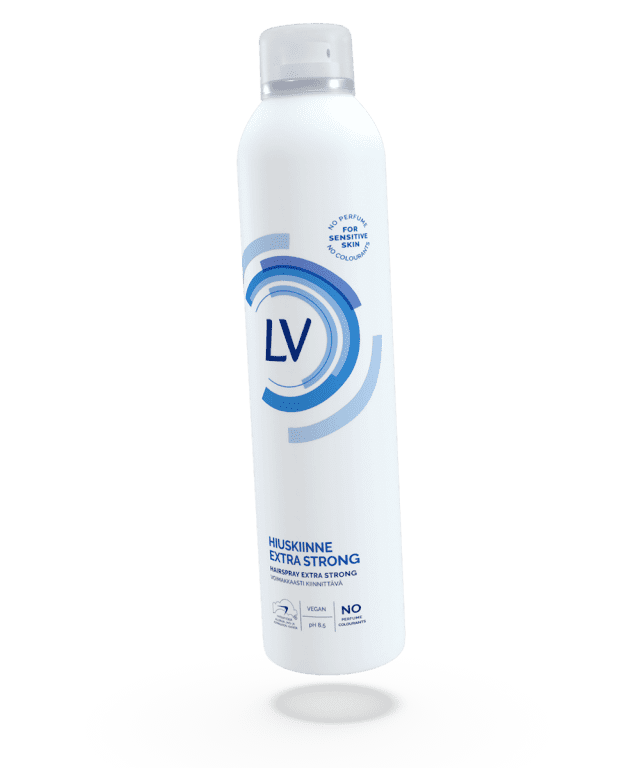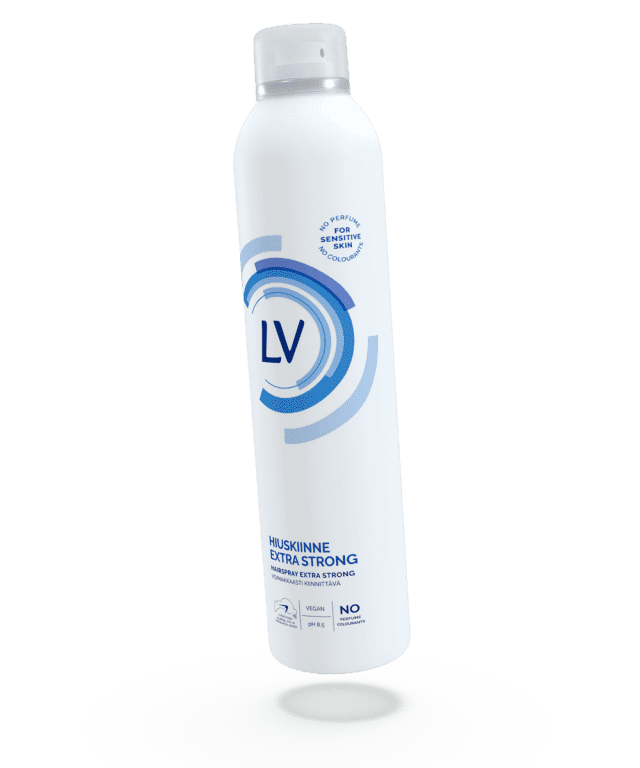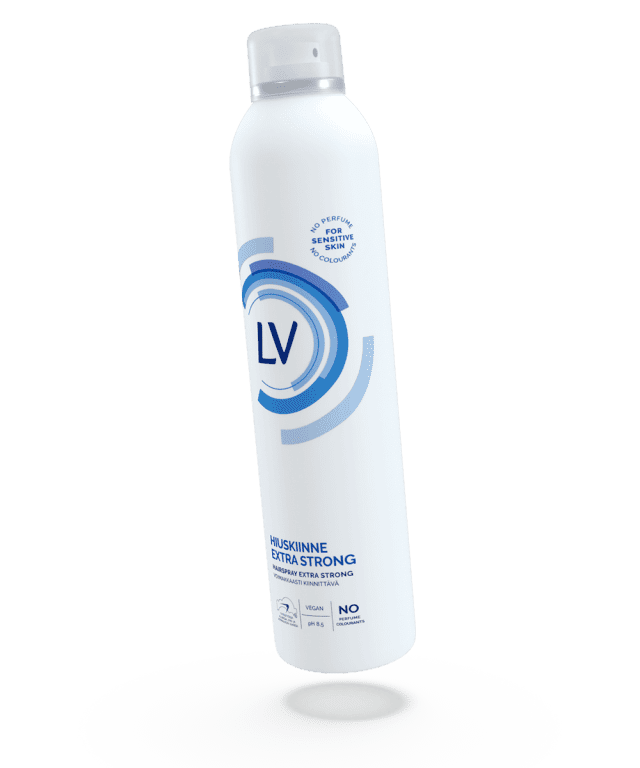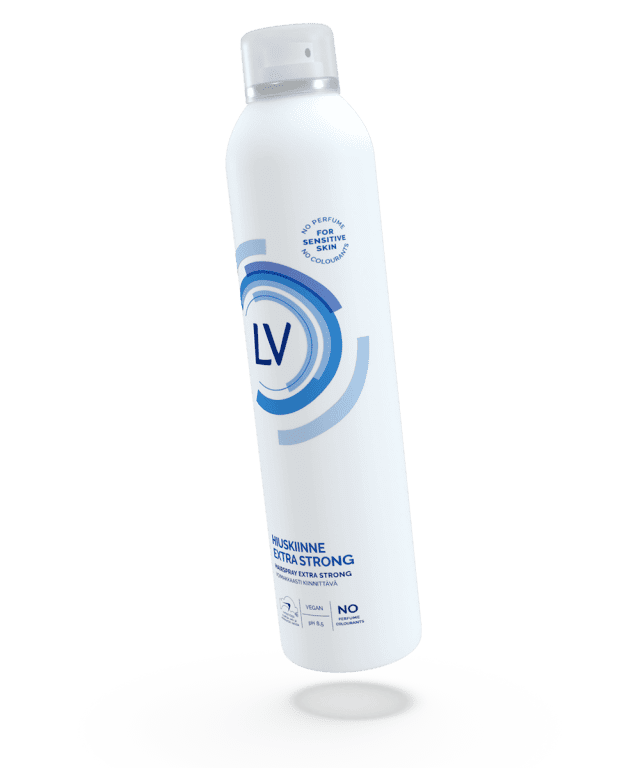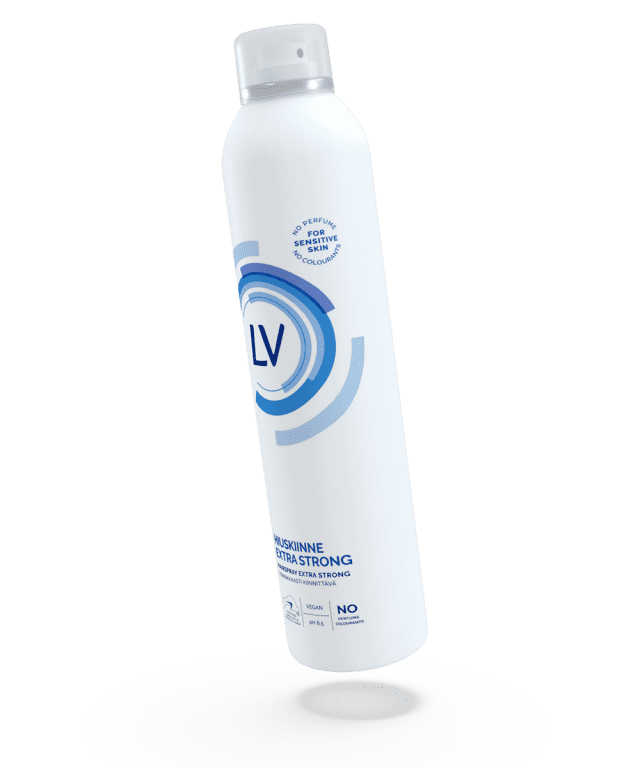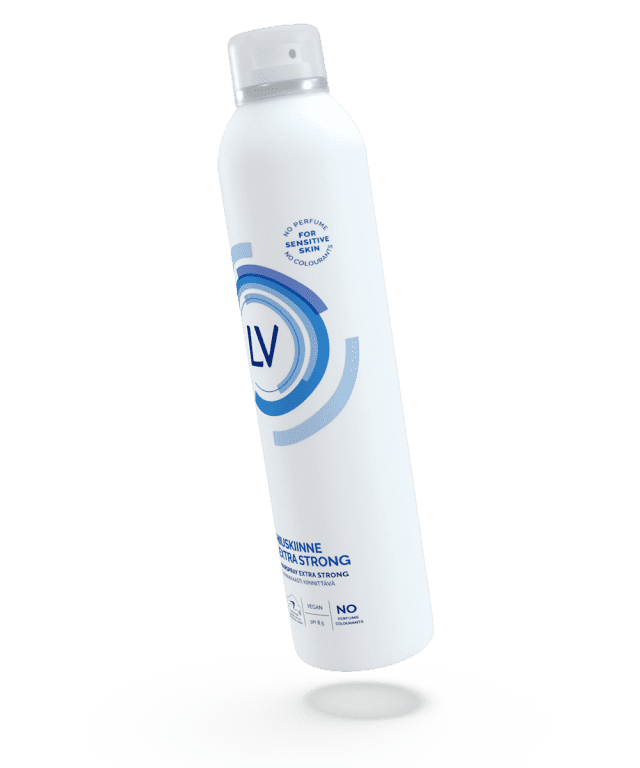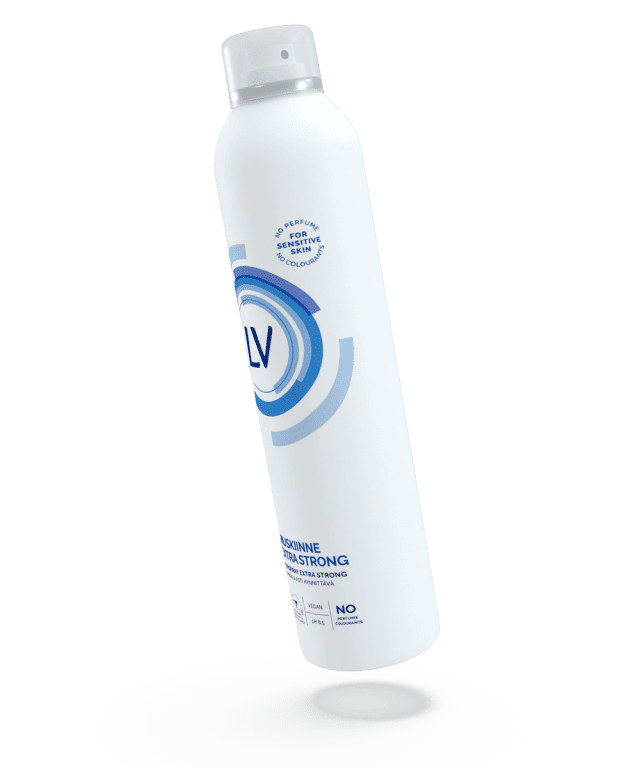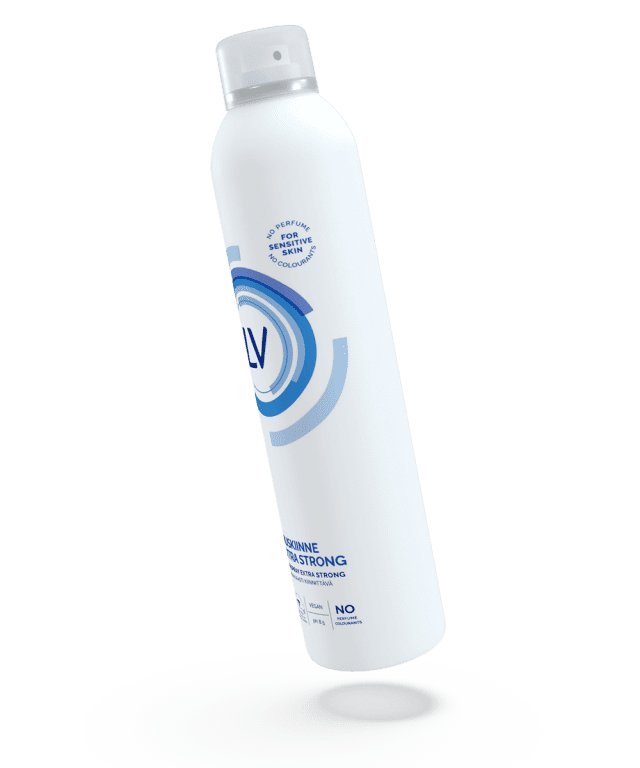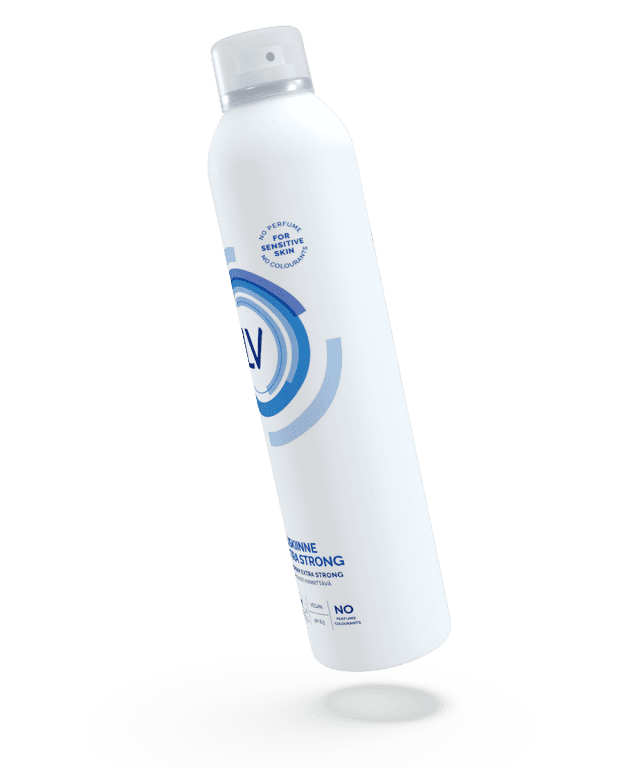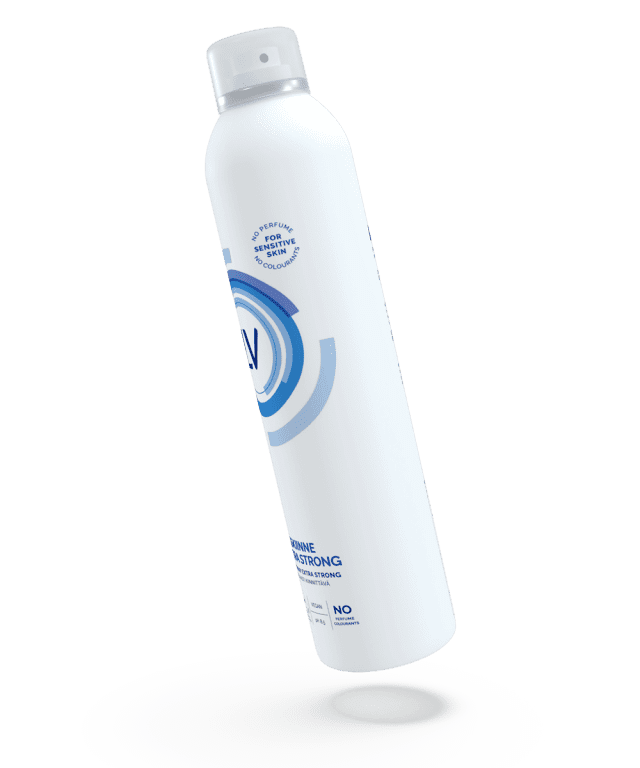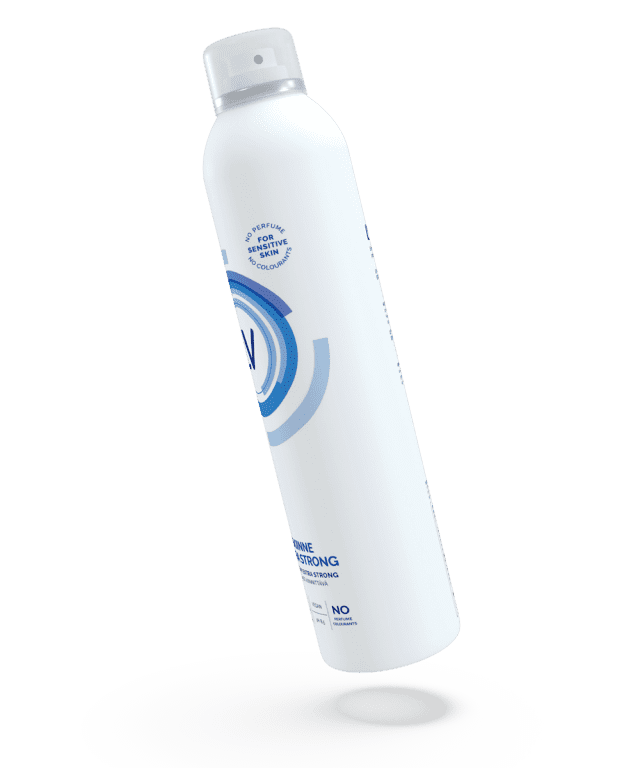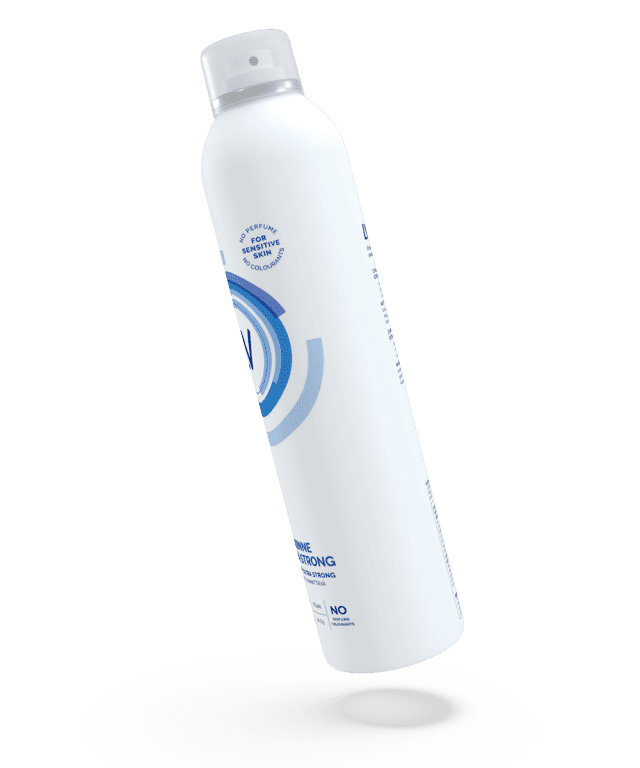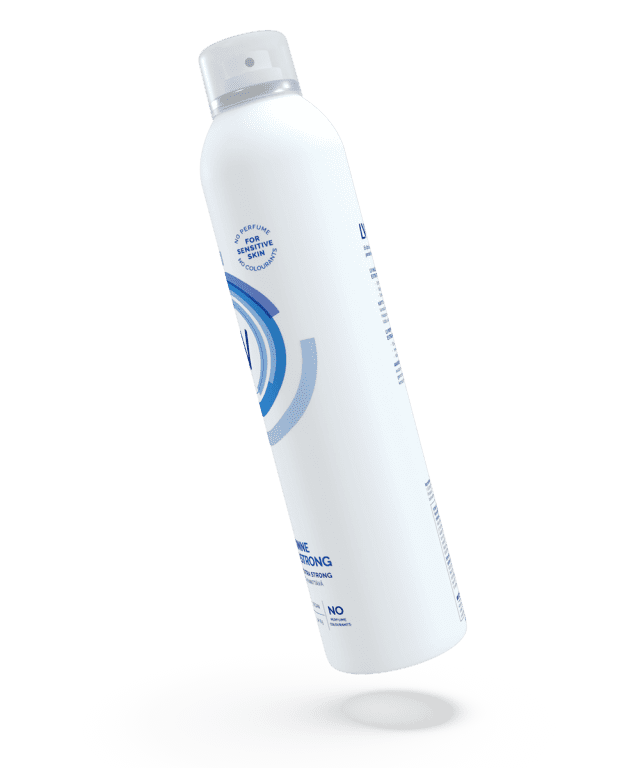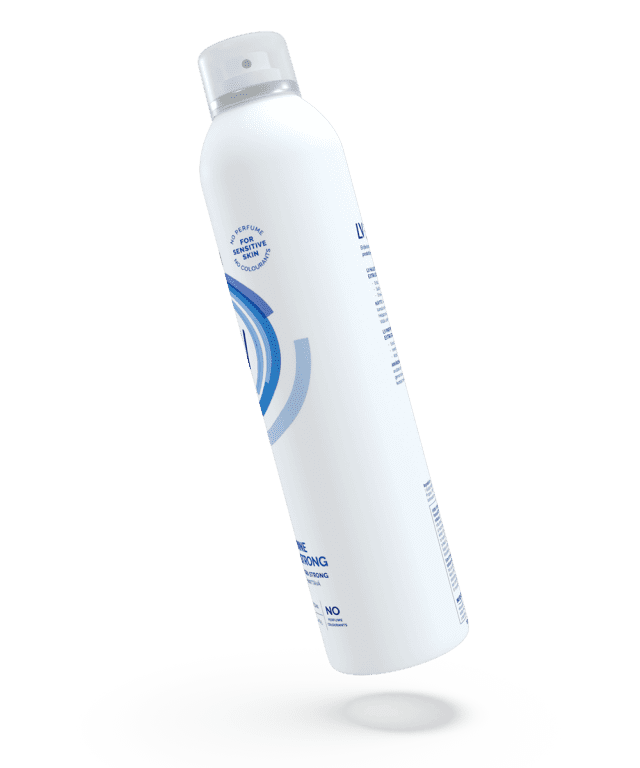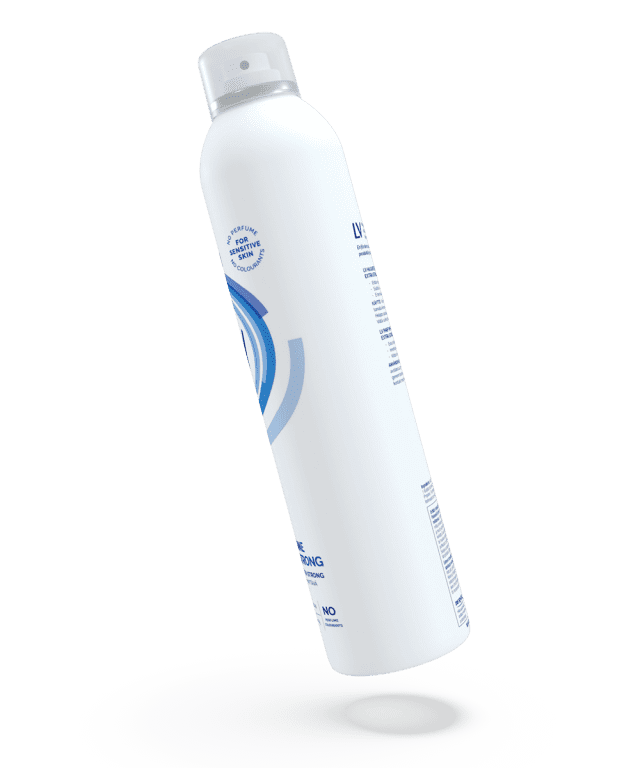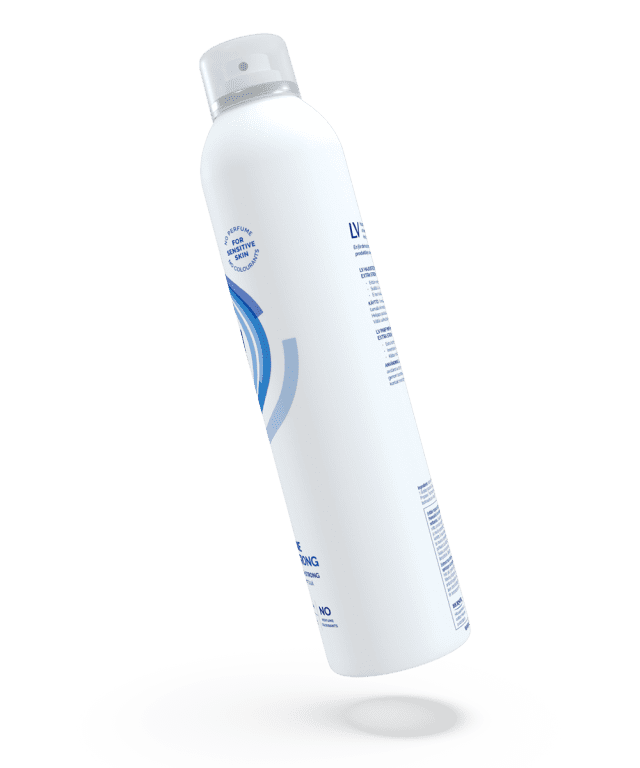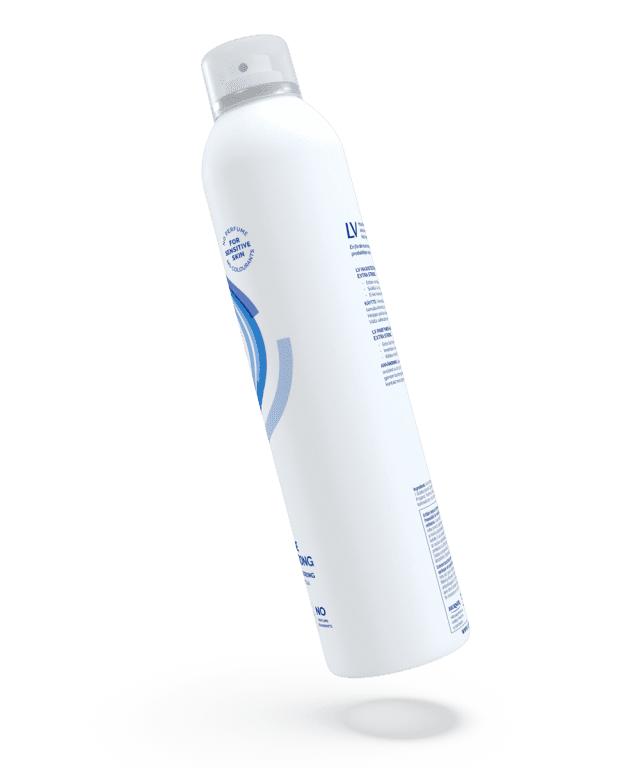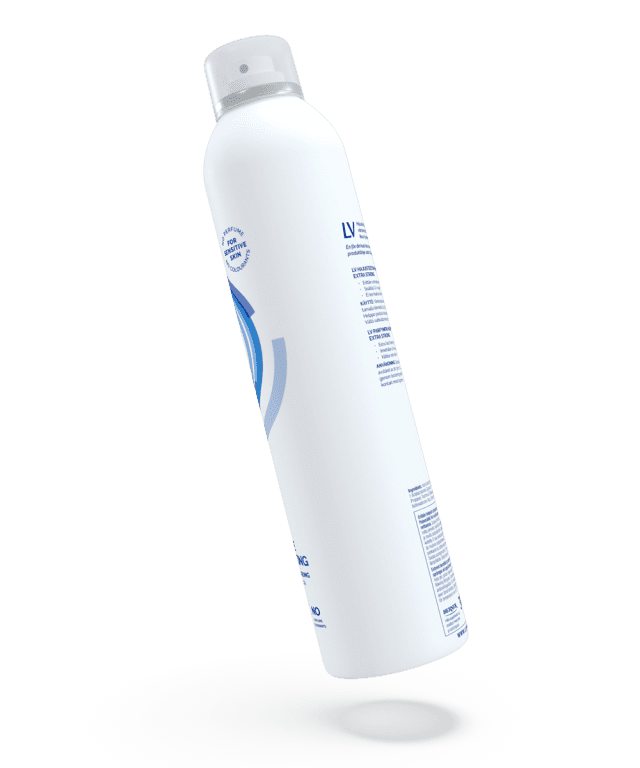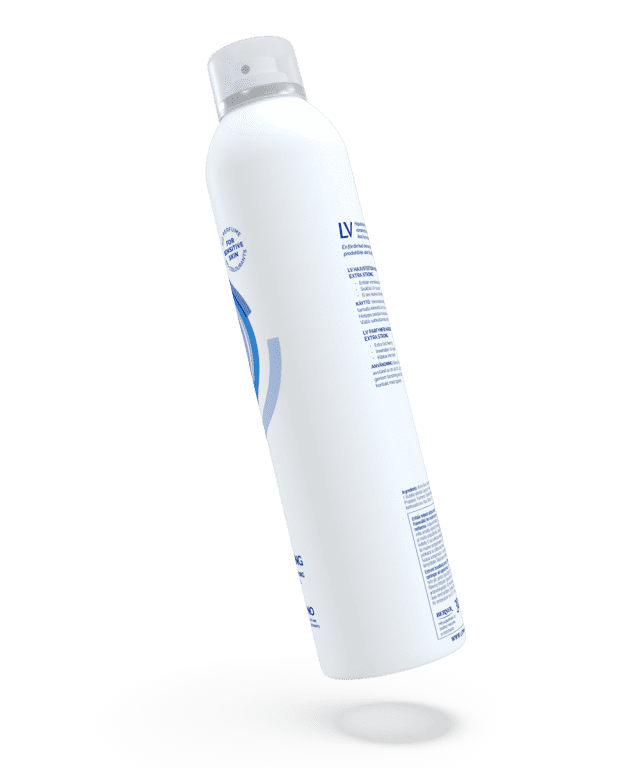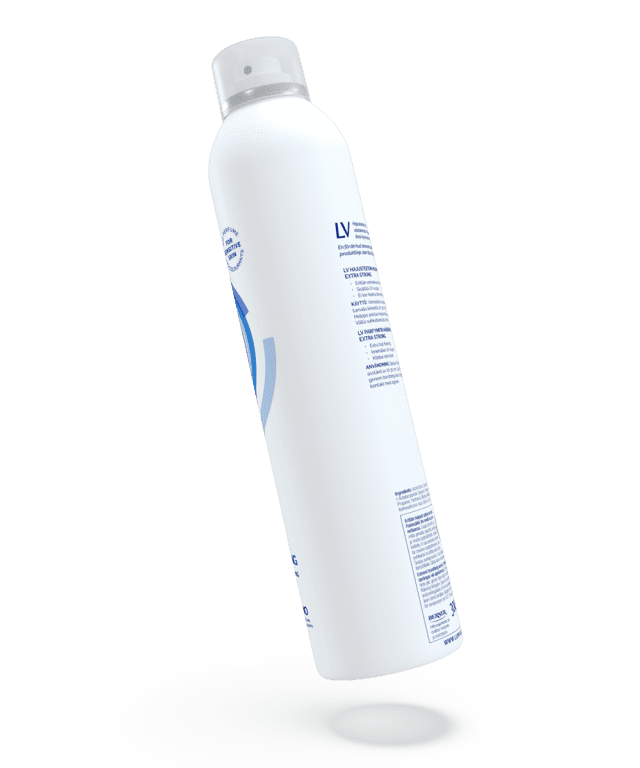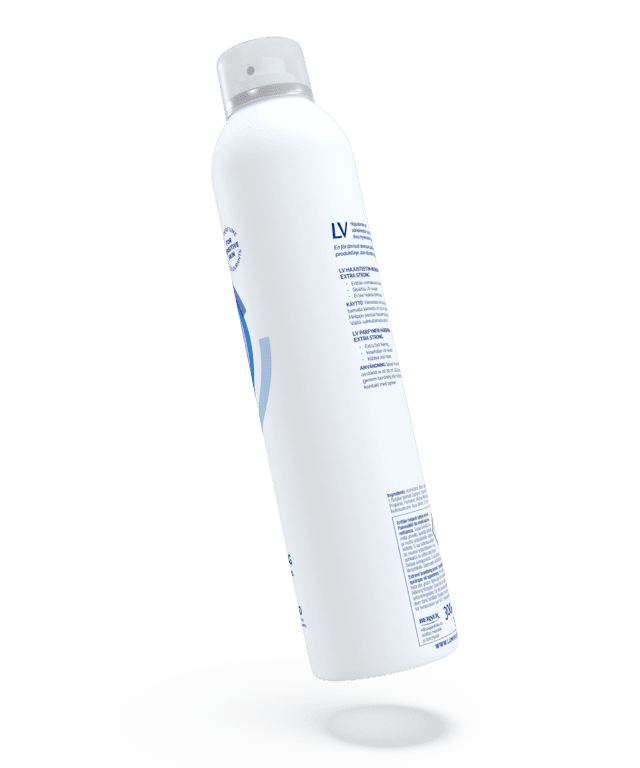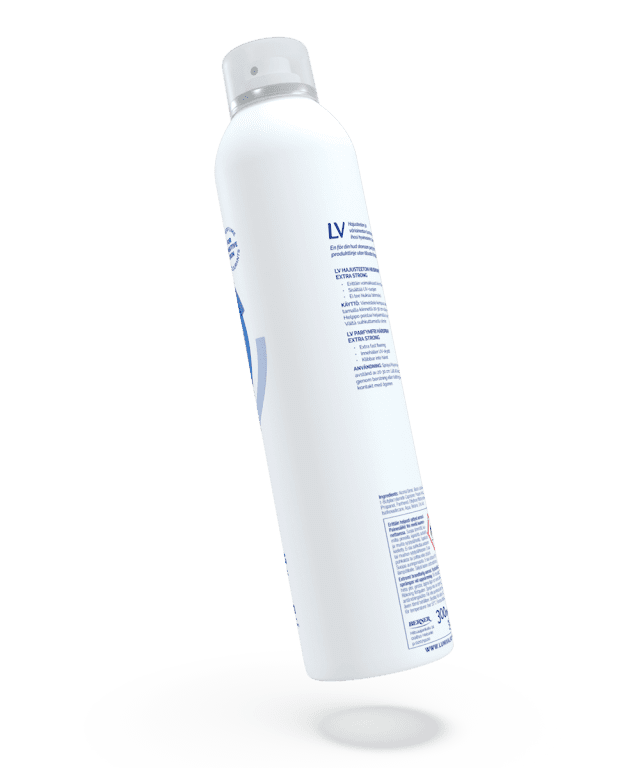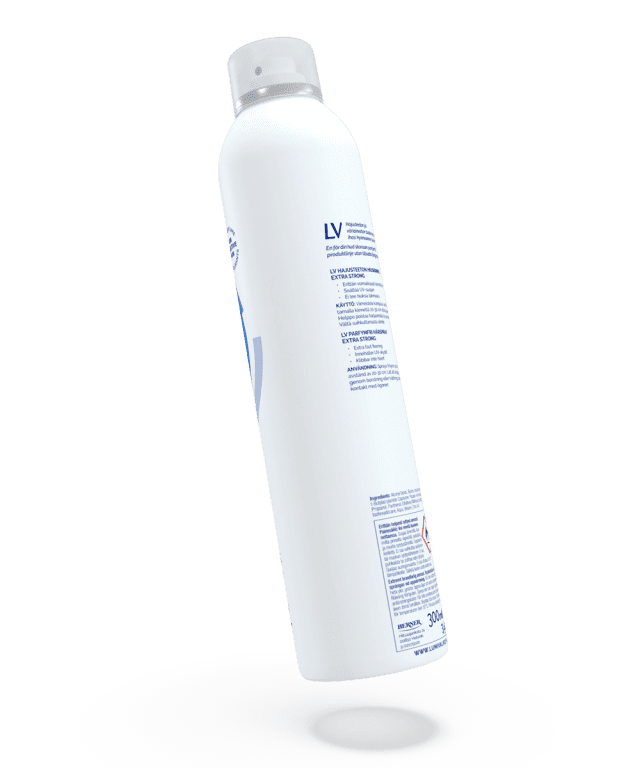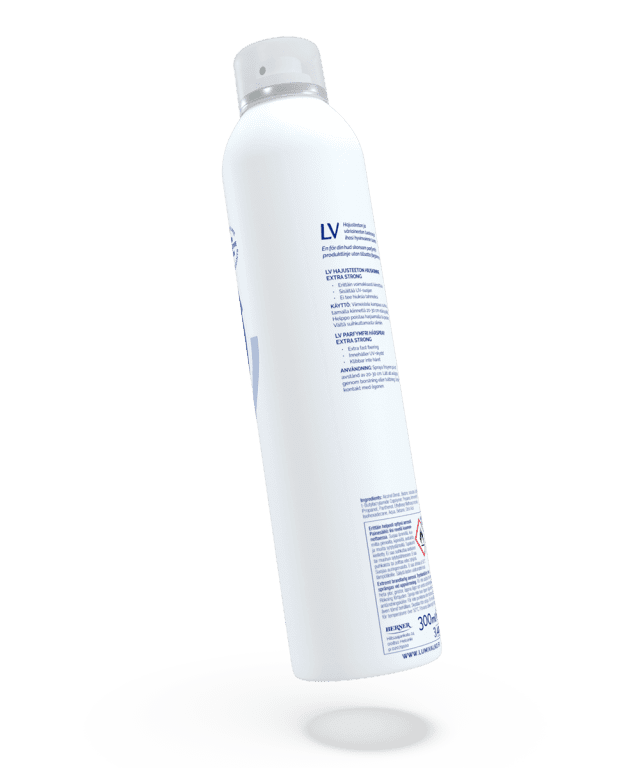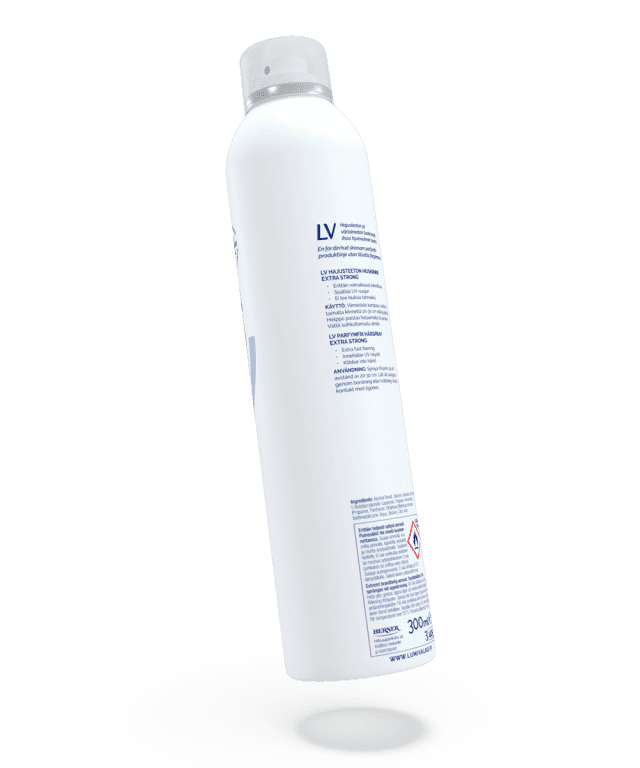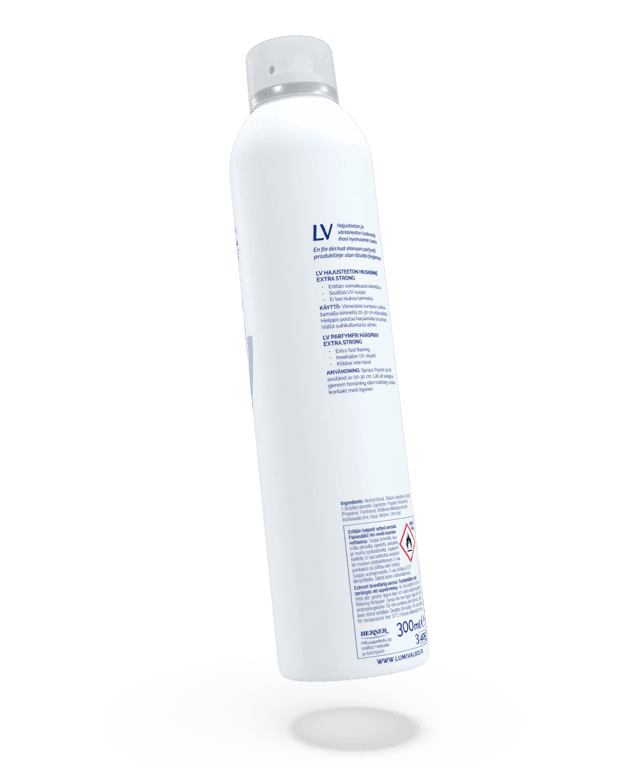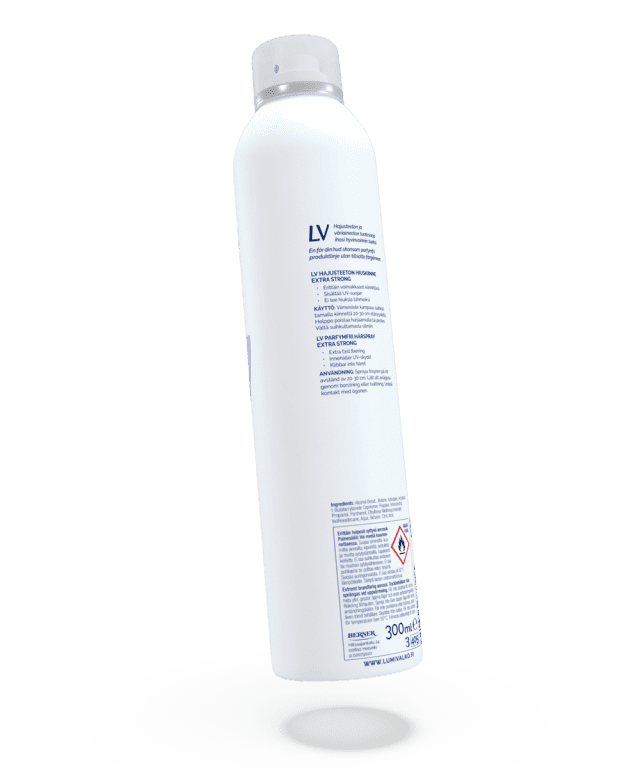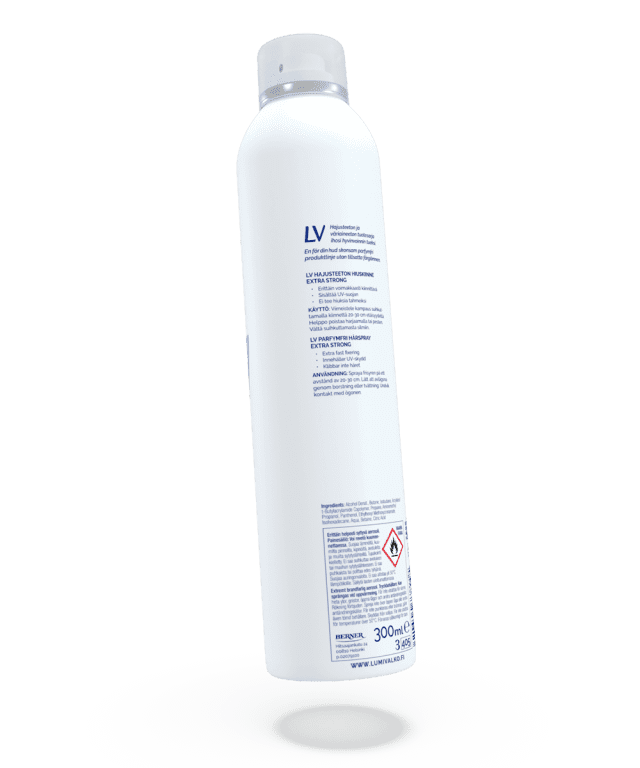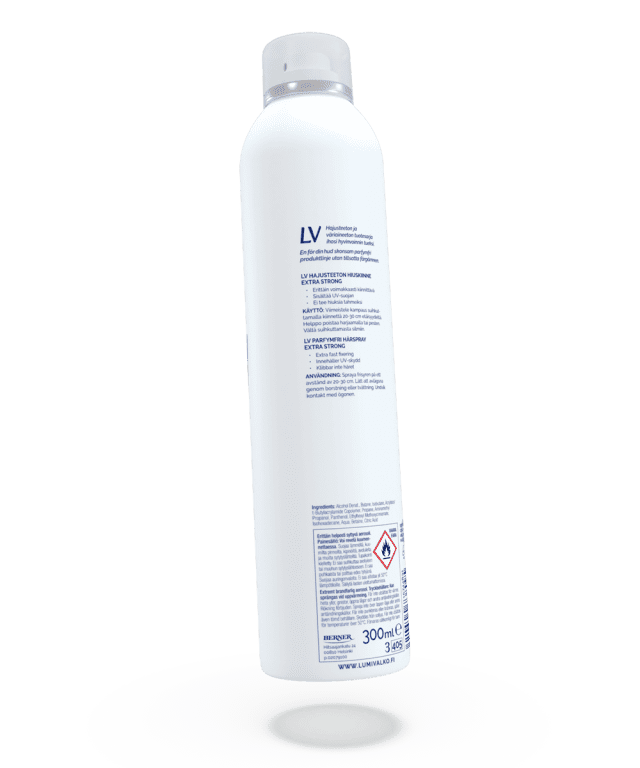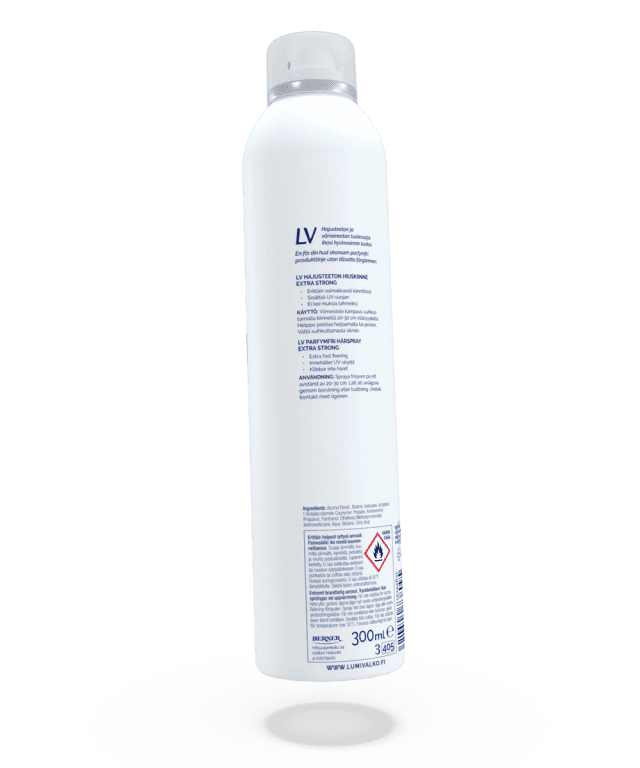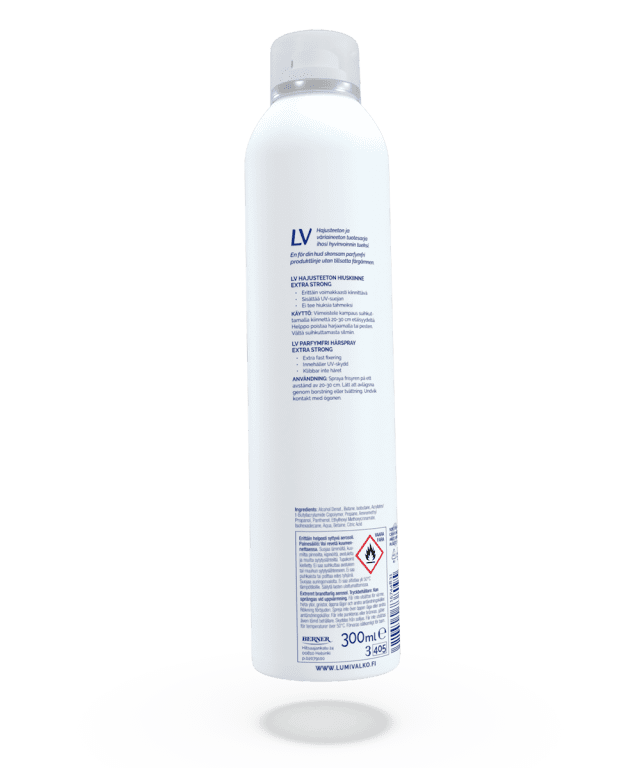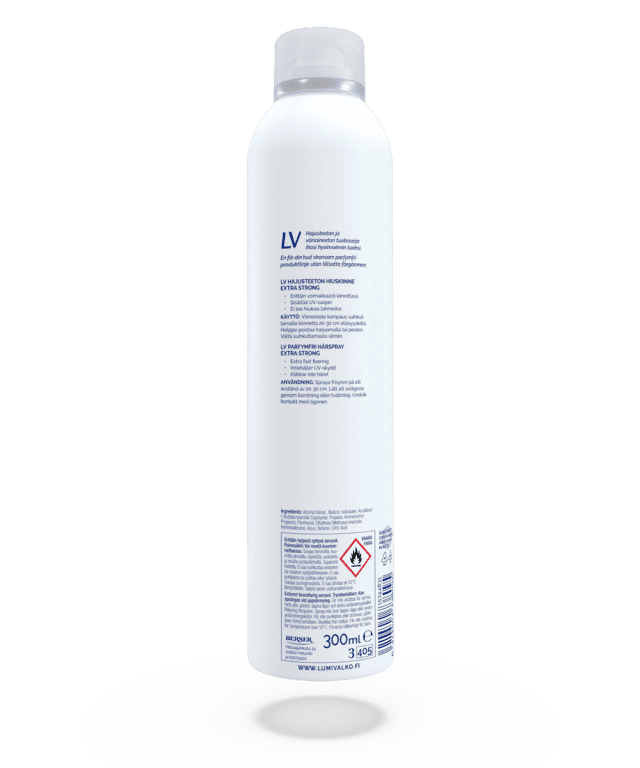 Fixing locks effectively, without leaving a sticky feel.
VEGAN

pH 8.5

Manufactured in Sweden

Fragrance-free
Strong hold without fragrances
LV Hair spray gives a strong hold to styled hair and reduces static. The product is free from fragrances, contains a UV-filter, and keeps the hair in place all day long. The dry consistency avoids the traditional sticky feel. Also available as a handy 100 ml travel-sized bottle.
The product is colourant- and fragrance-free. All LV products are made in co-operation with the Allergy, Skin and Asthma Federation, which the Allergy logo is a mark for.