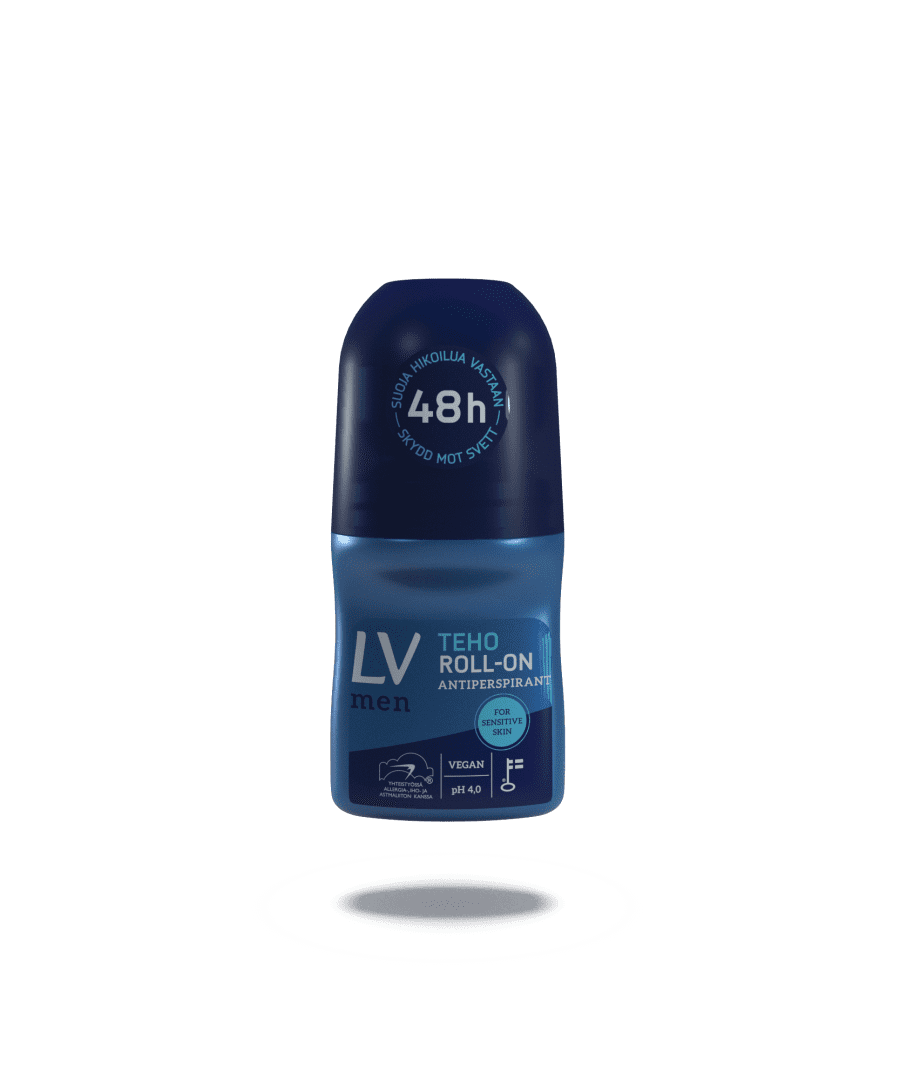 Protects from sweating and unwanted smell for up to 48 hours.
VEGAN

pH 4.0

Manufactured in Finland

Fragrance-free
Effectively against the smell of sweat
LV MEN Power roll-on Antiperspirant offer effective protection against sweating and smell of sweat – for up to 48 hours. As this product is free from fragrances it doesn't interfere with your choice of after shave. A must-have in your training bag!
The product is colourant- and fragrance-free. All LV products are made in co-operation with the Allergy, Skin and Asthma Federation, which the Allergy logo is a mark for.