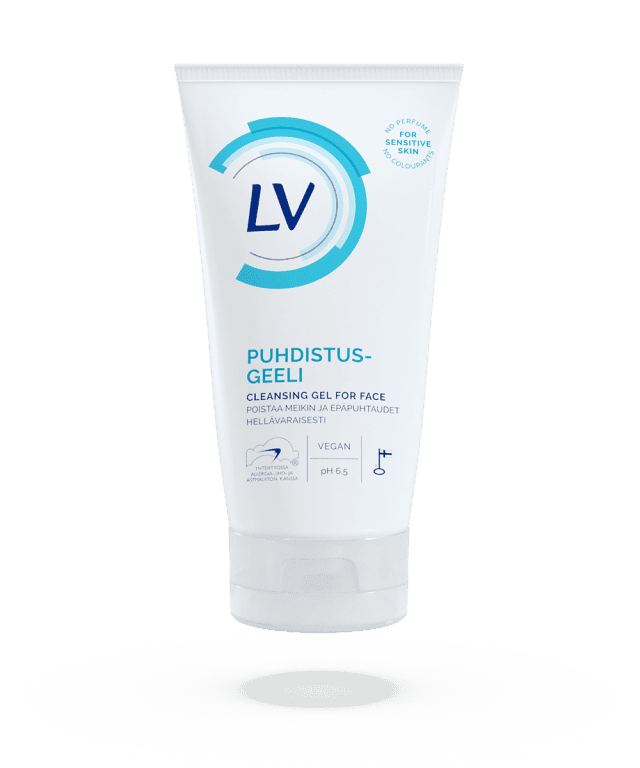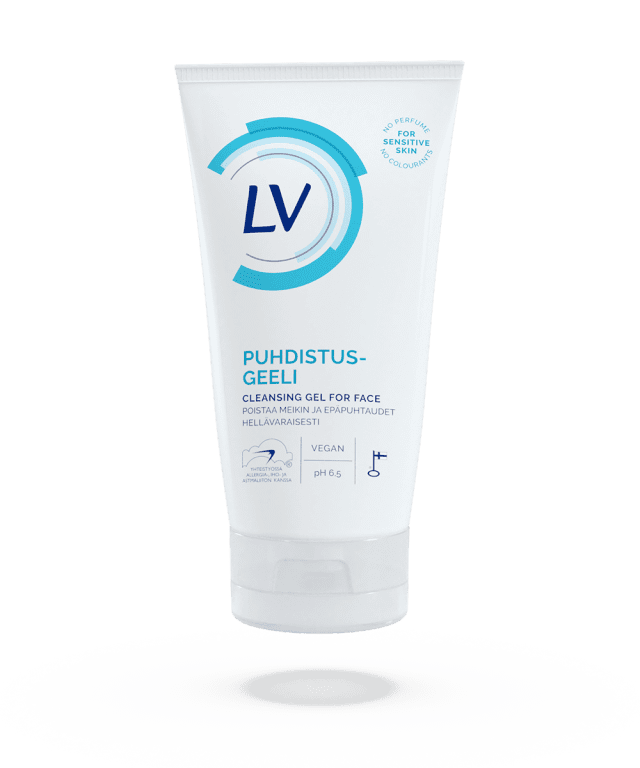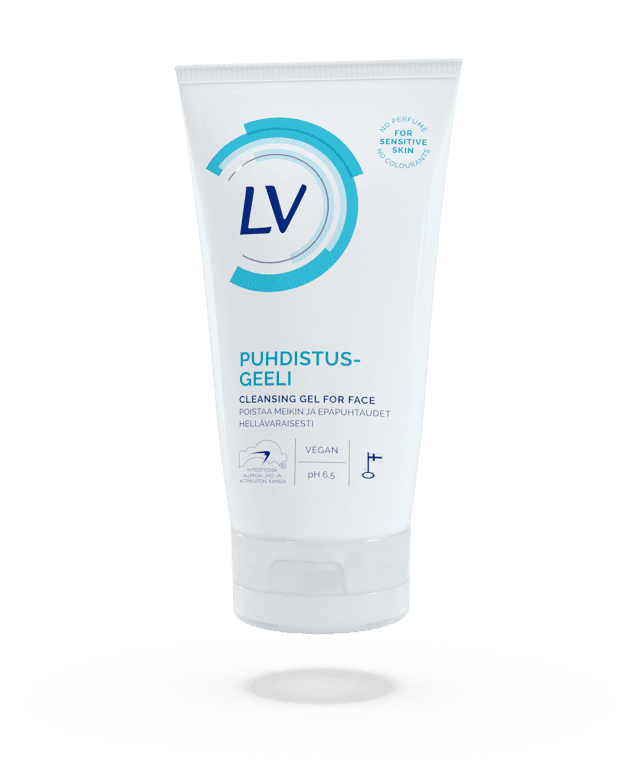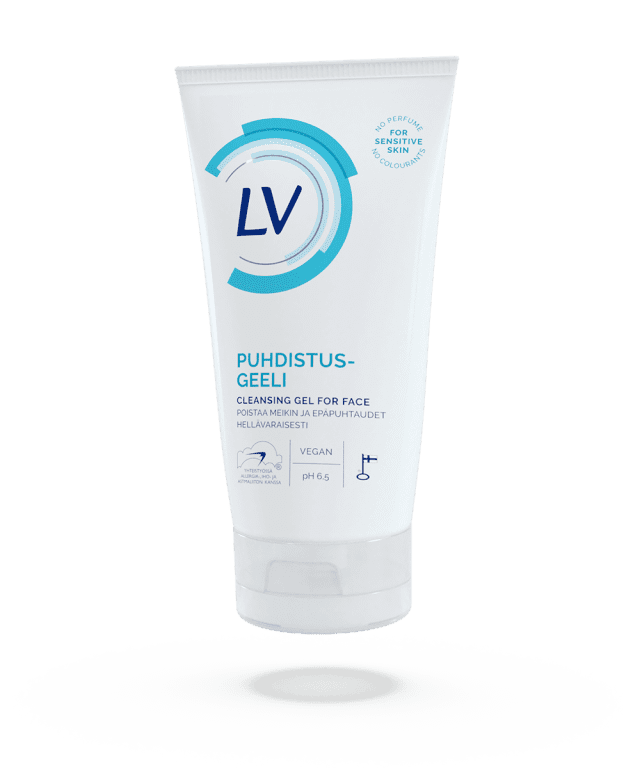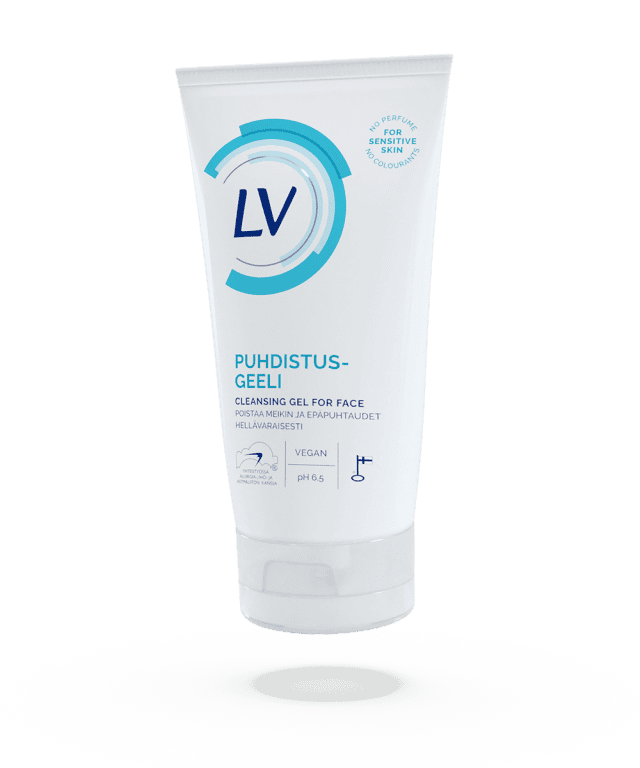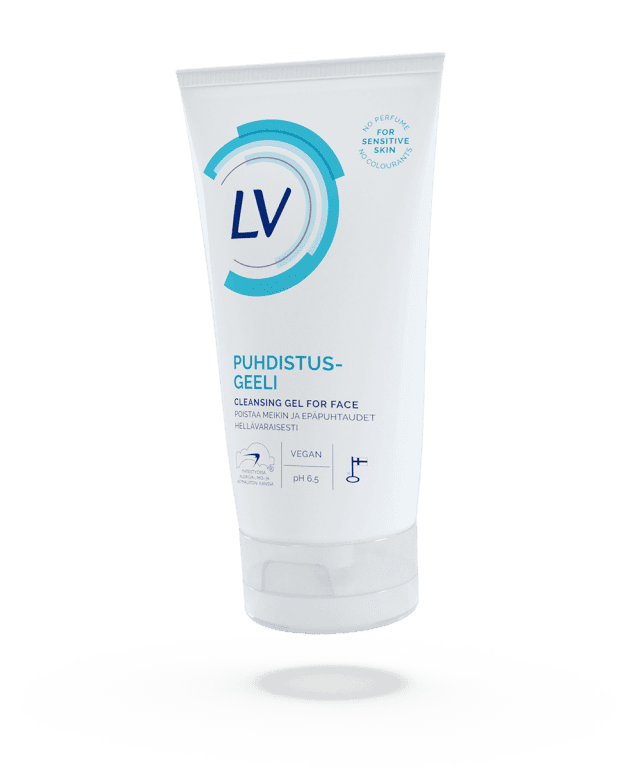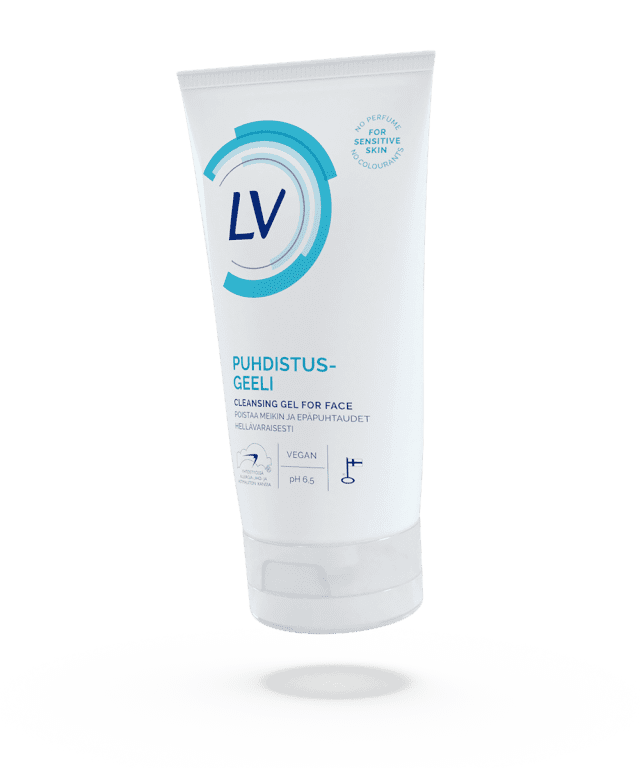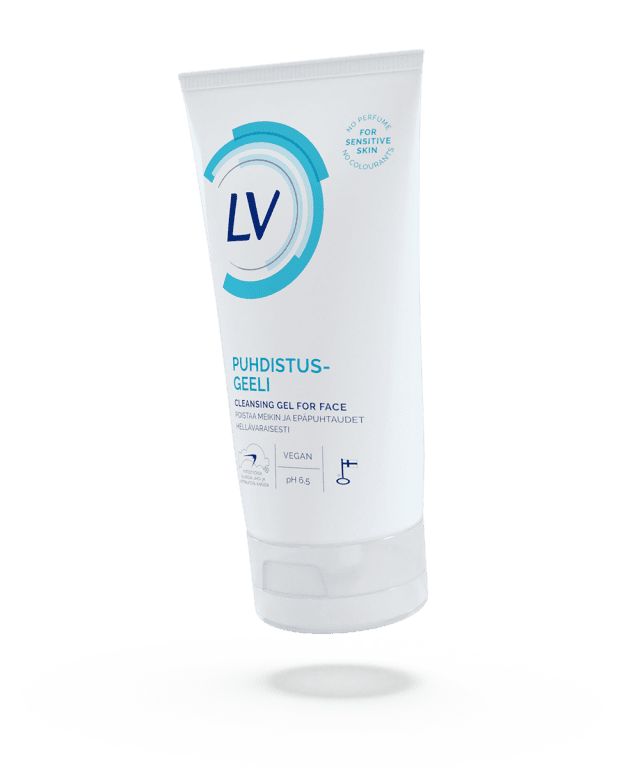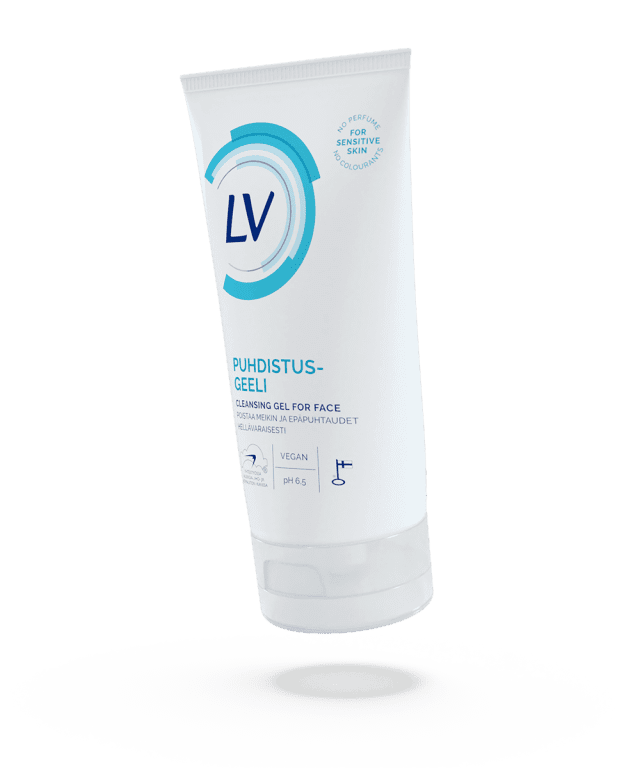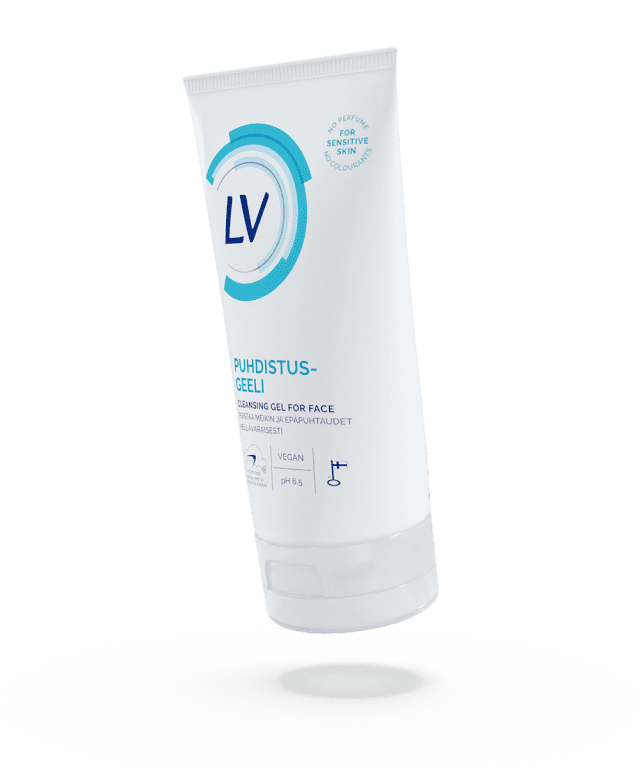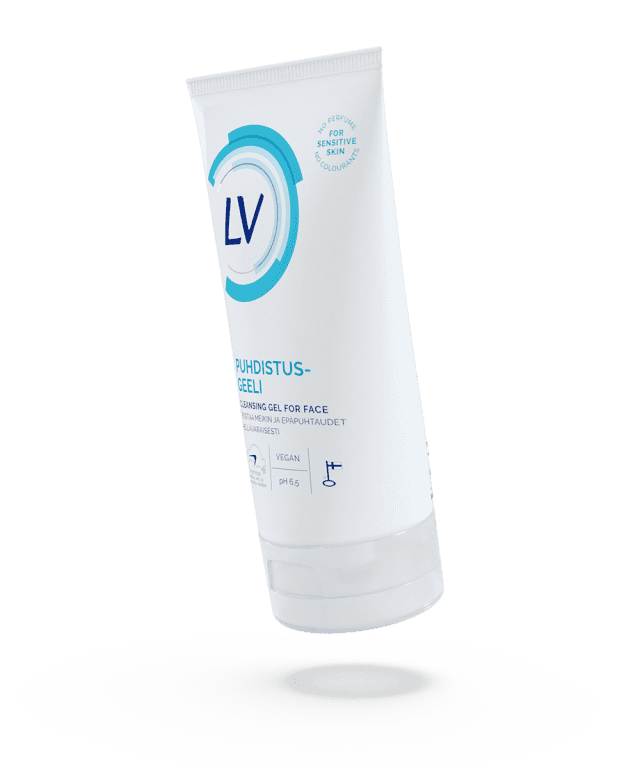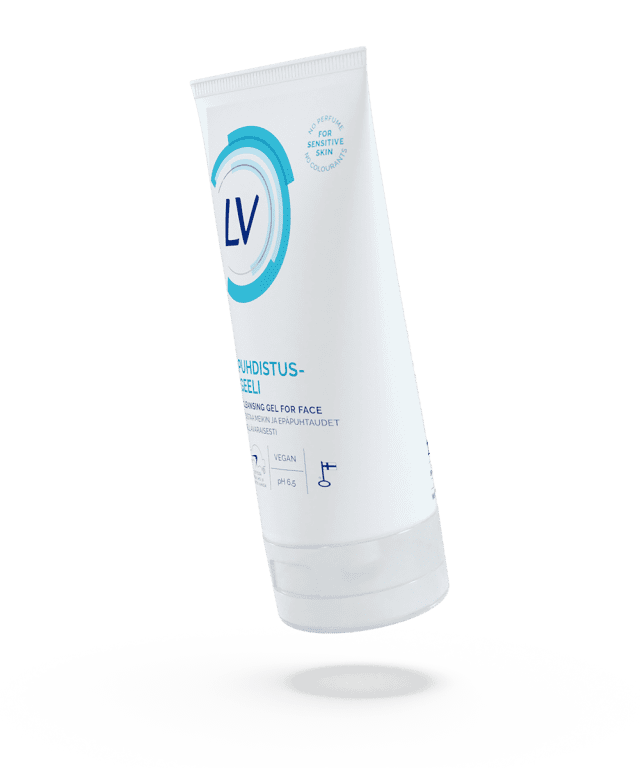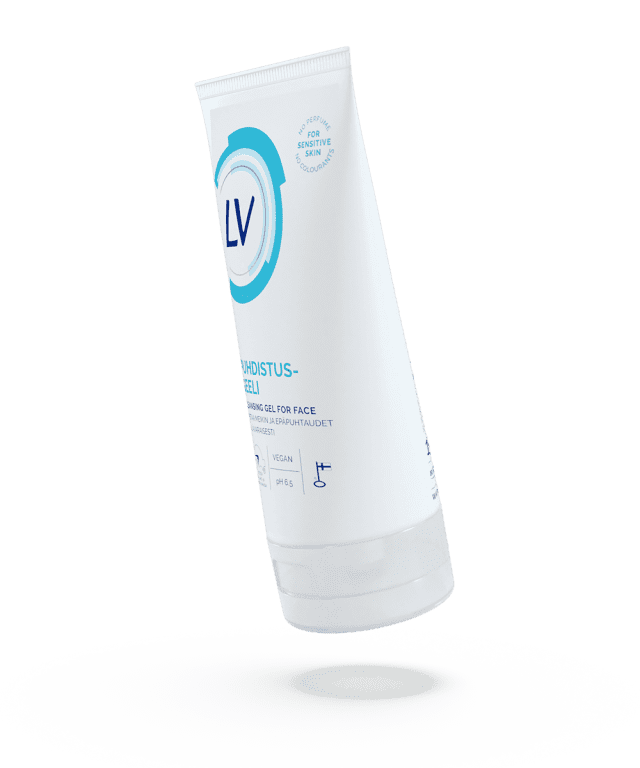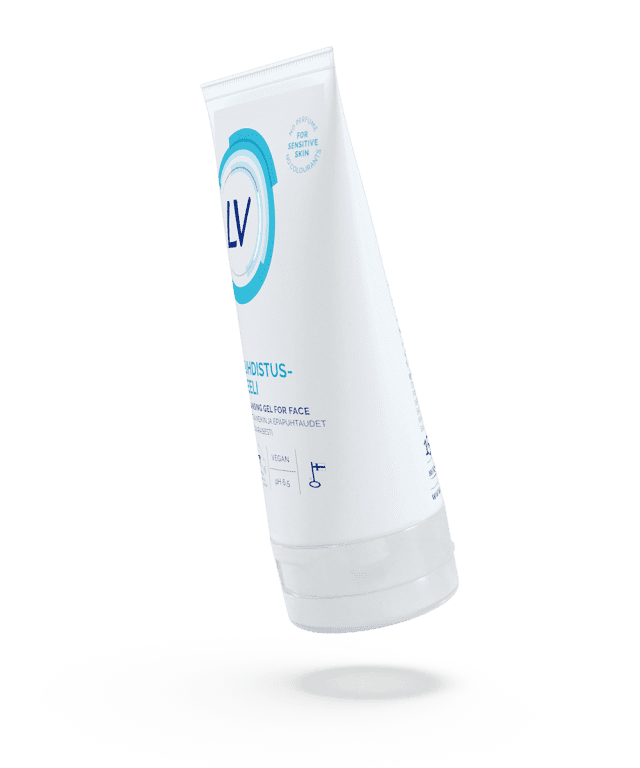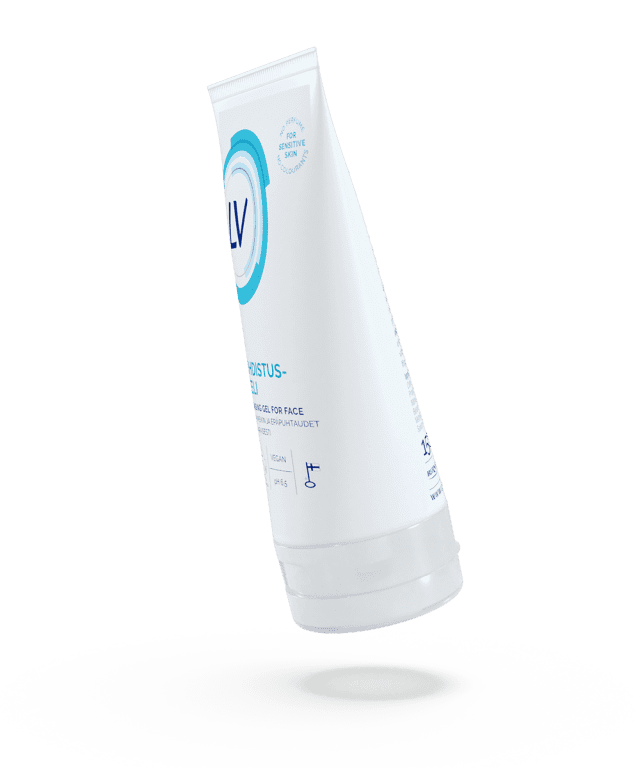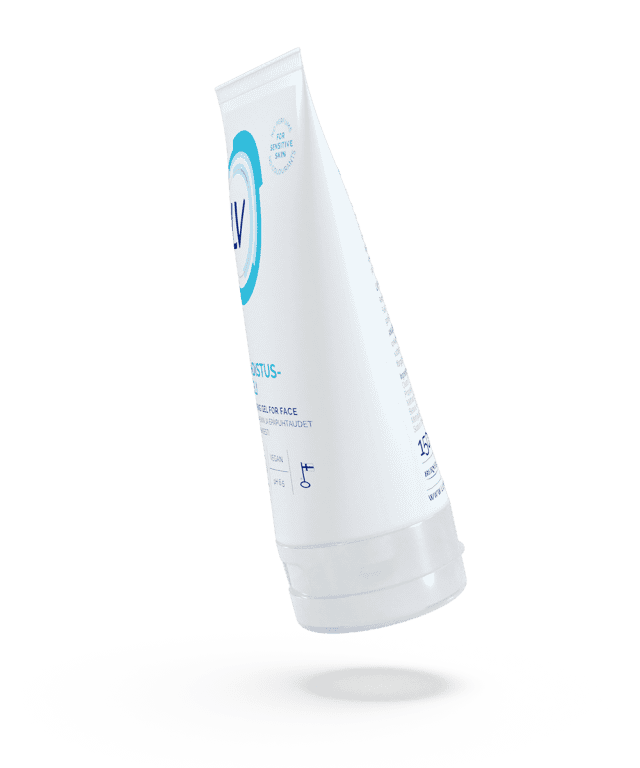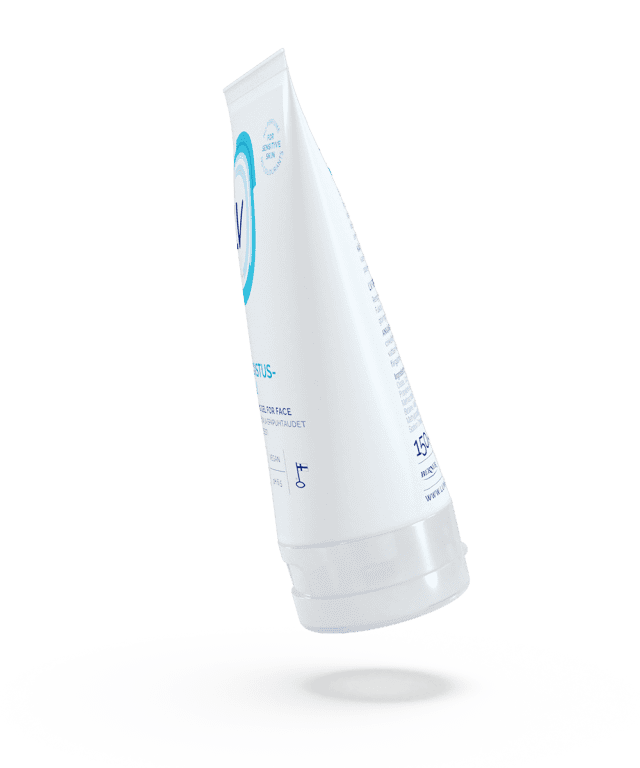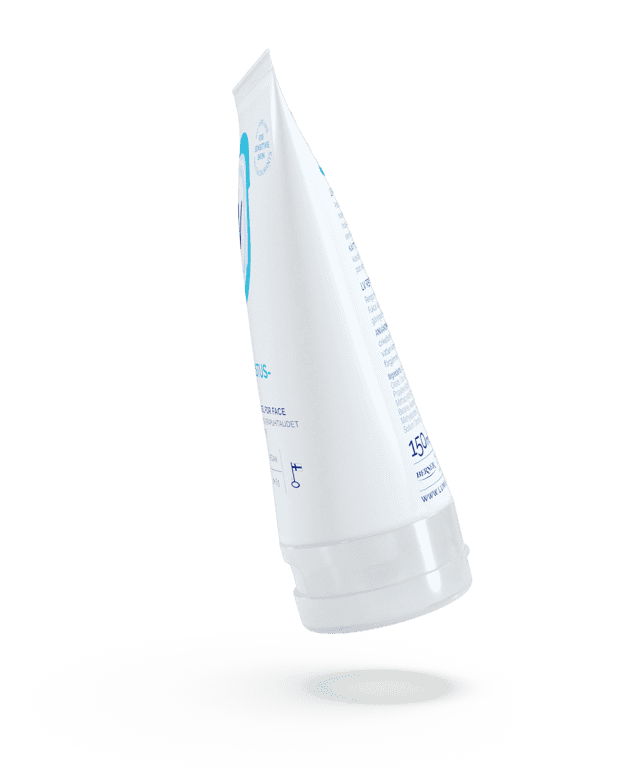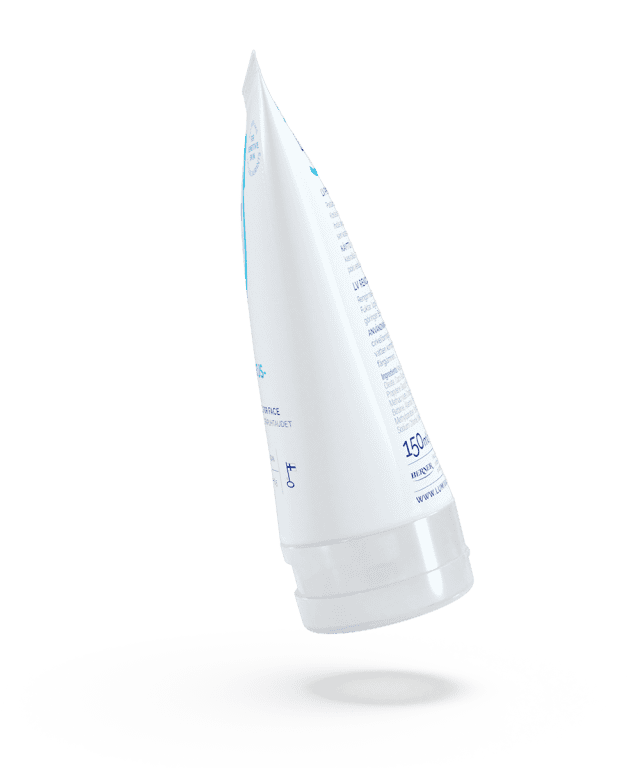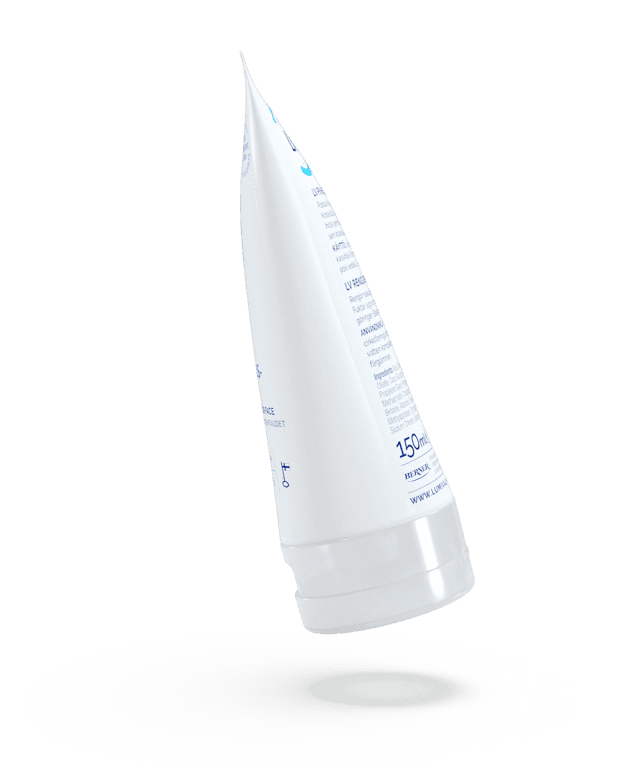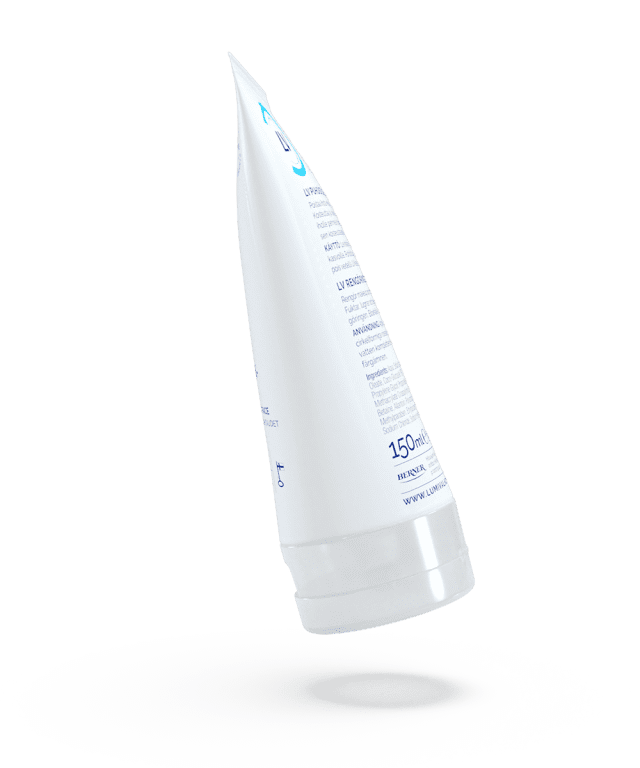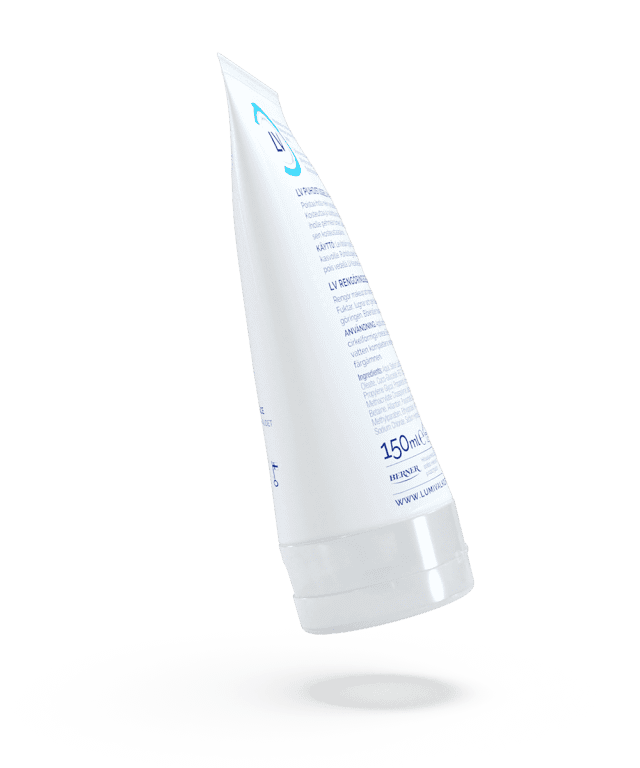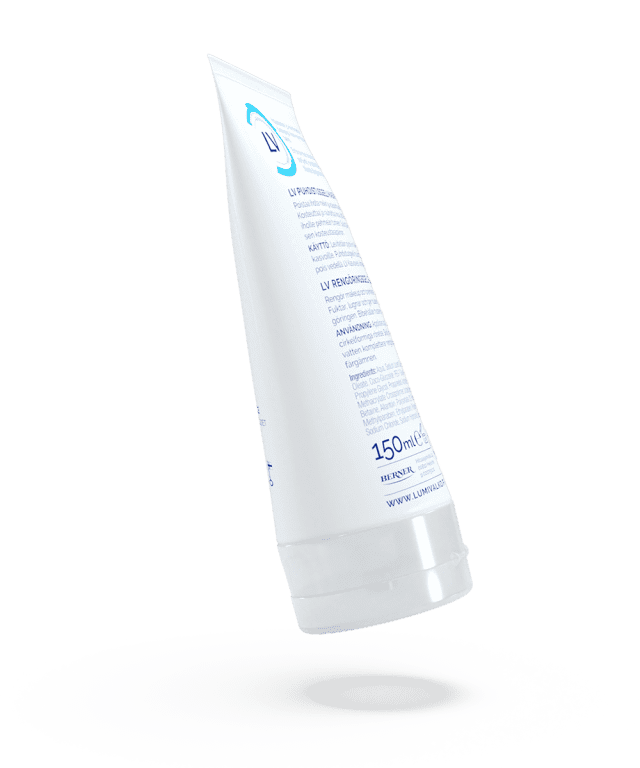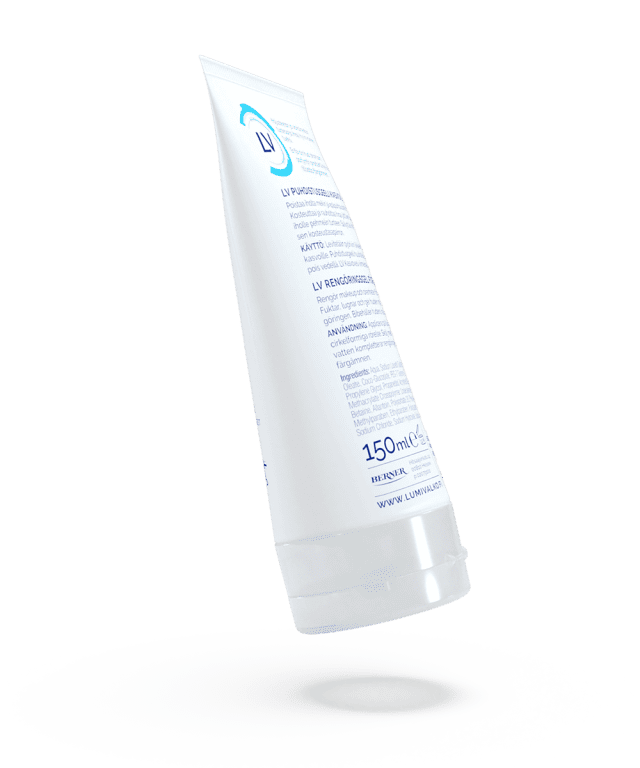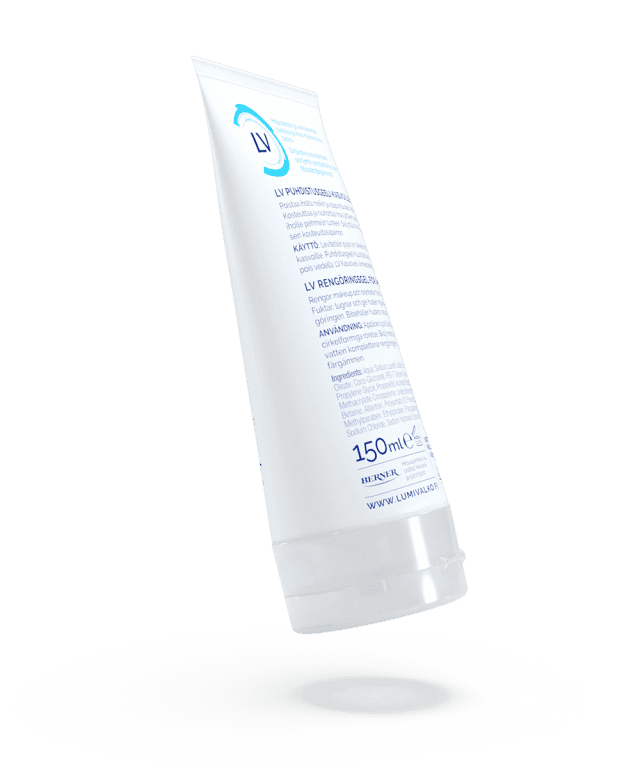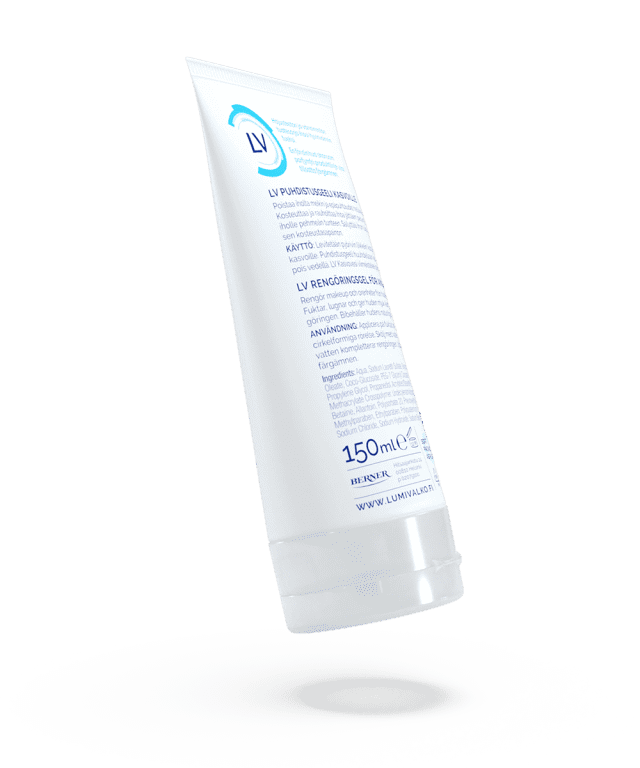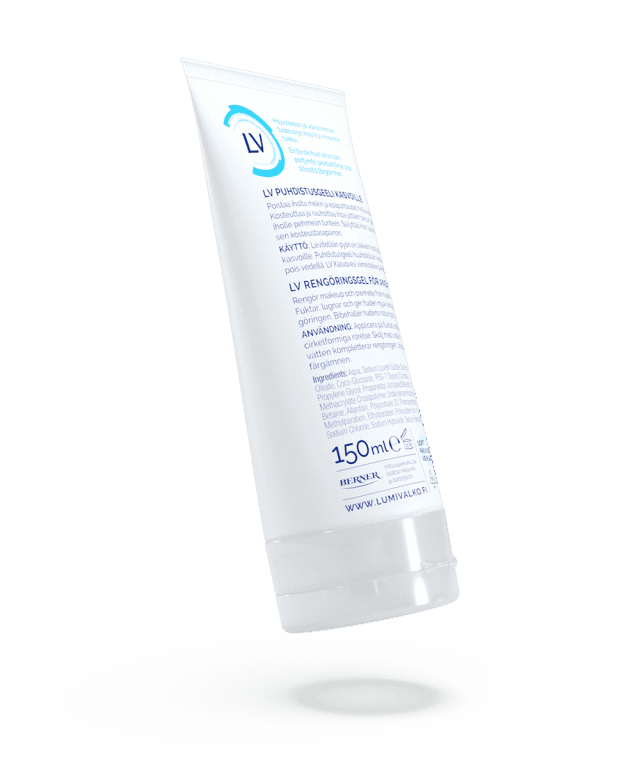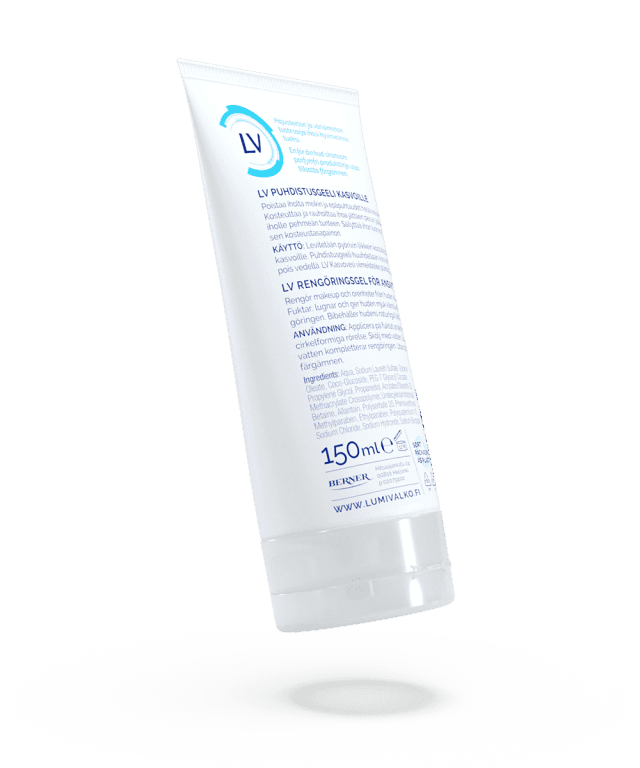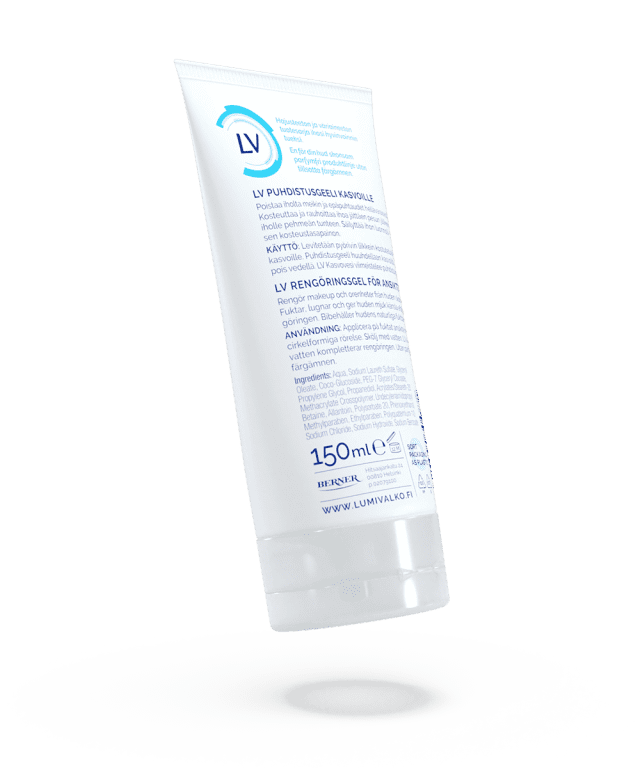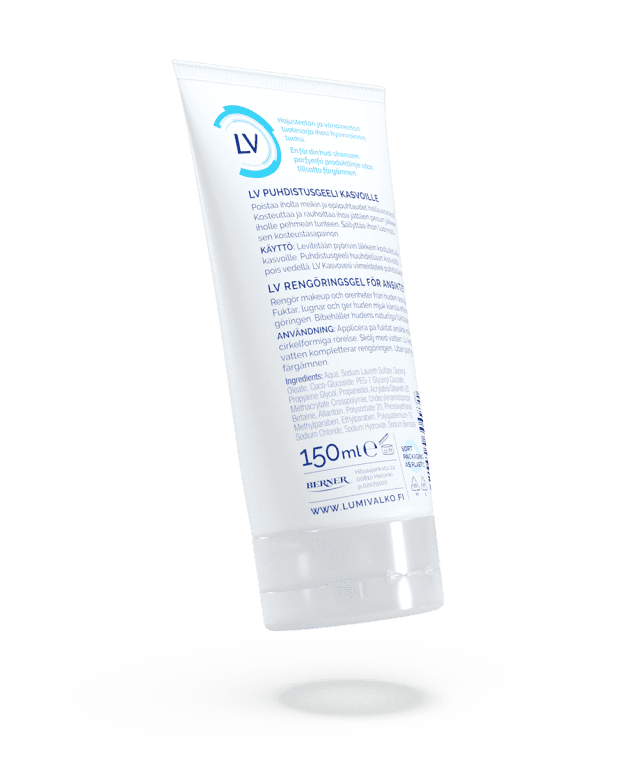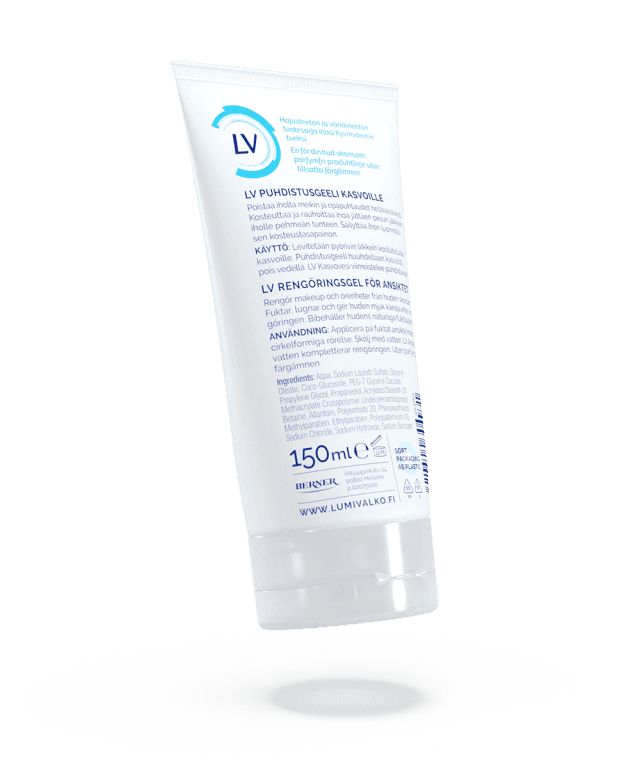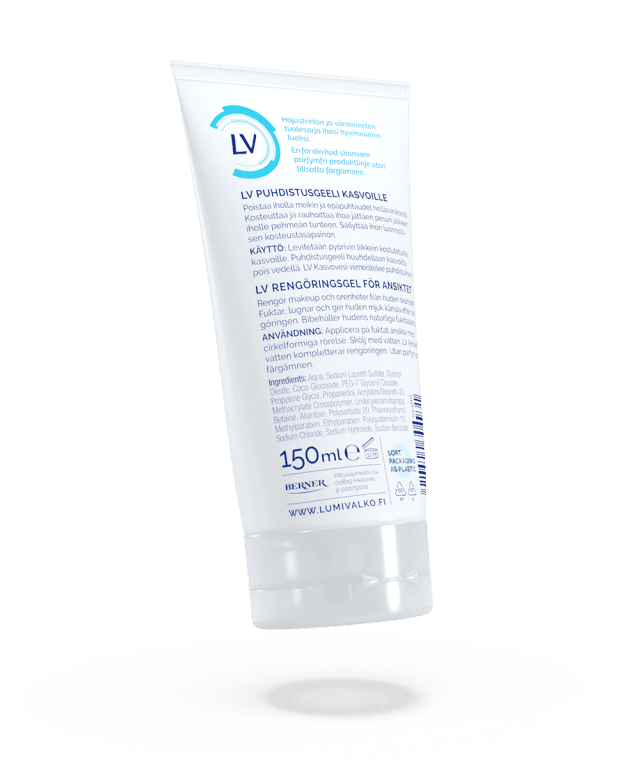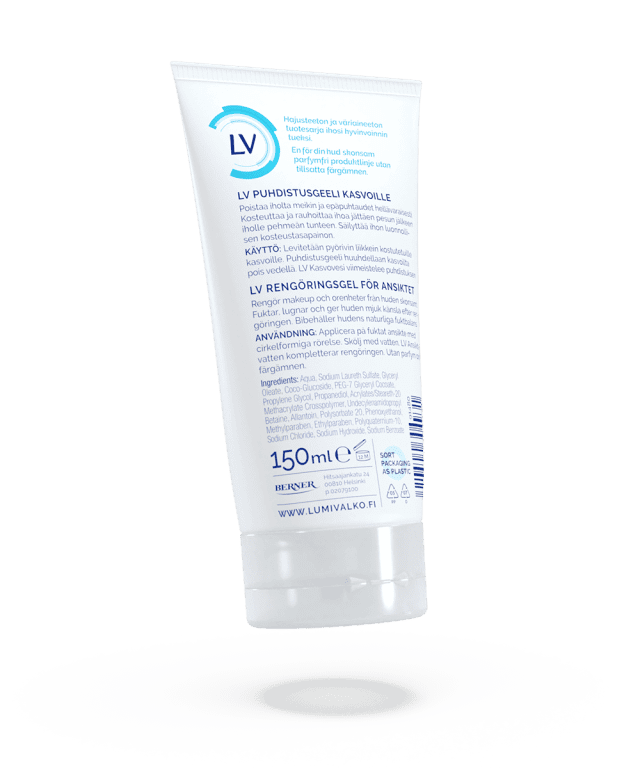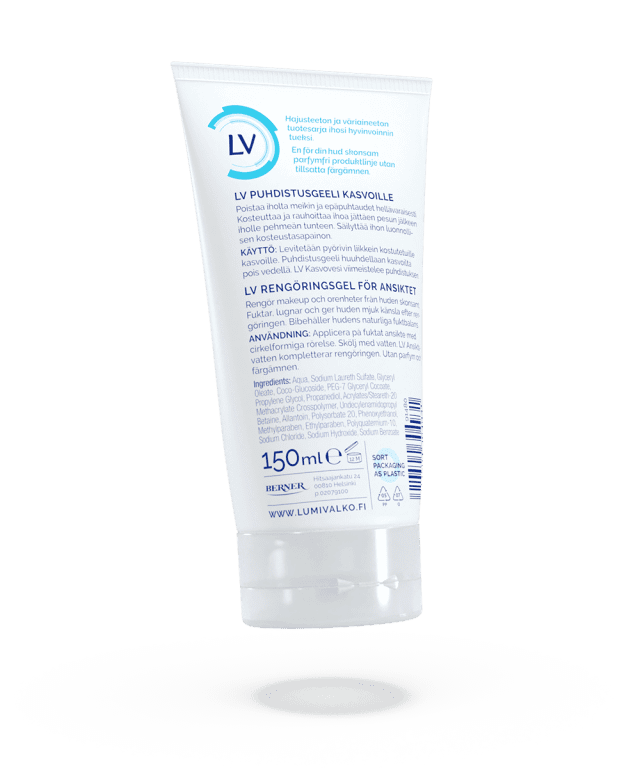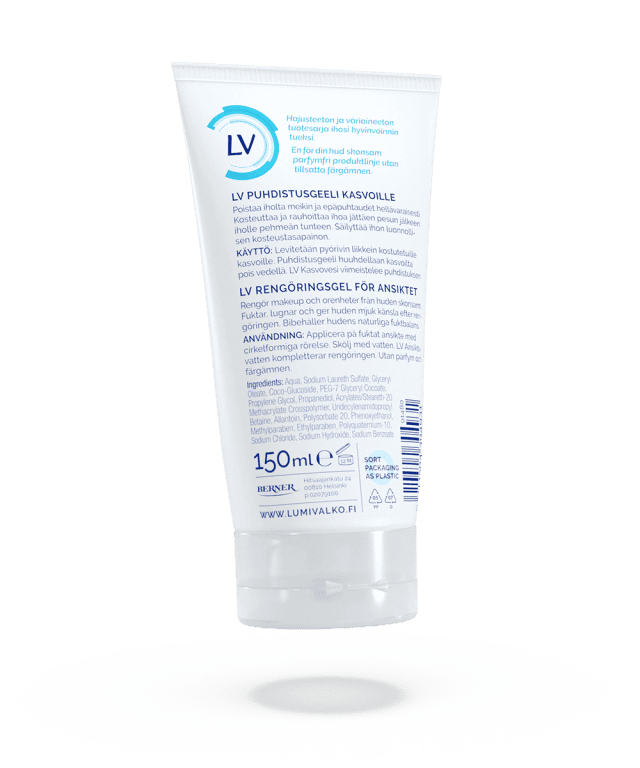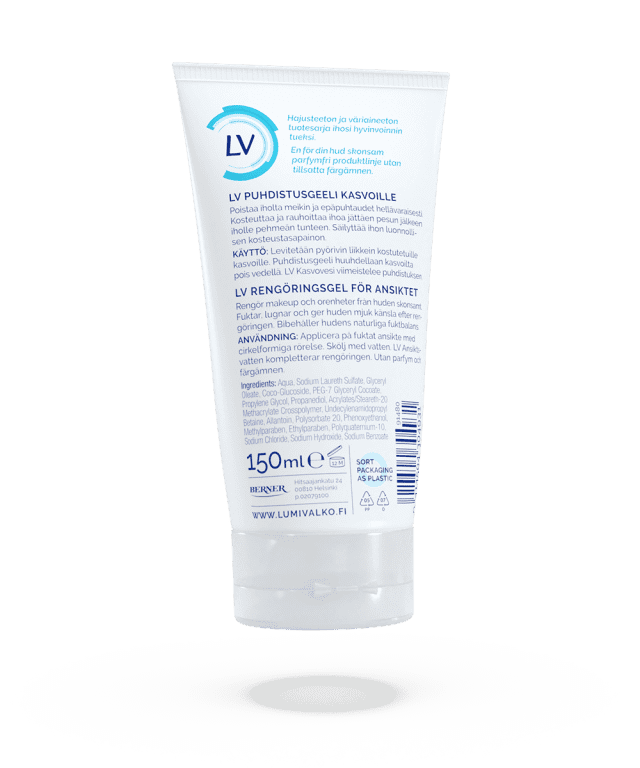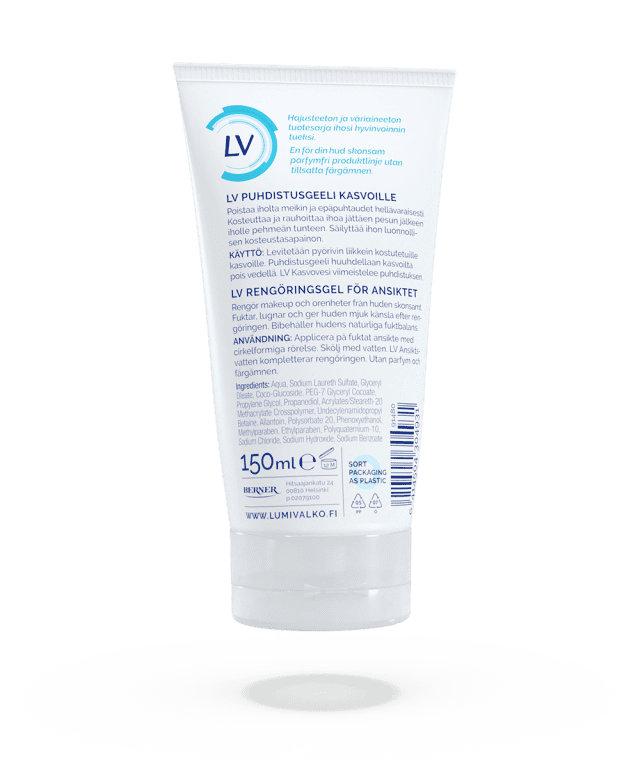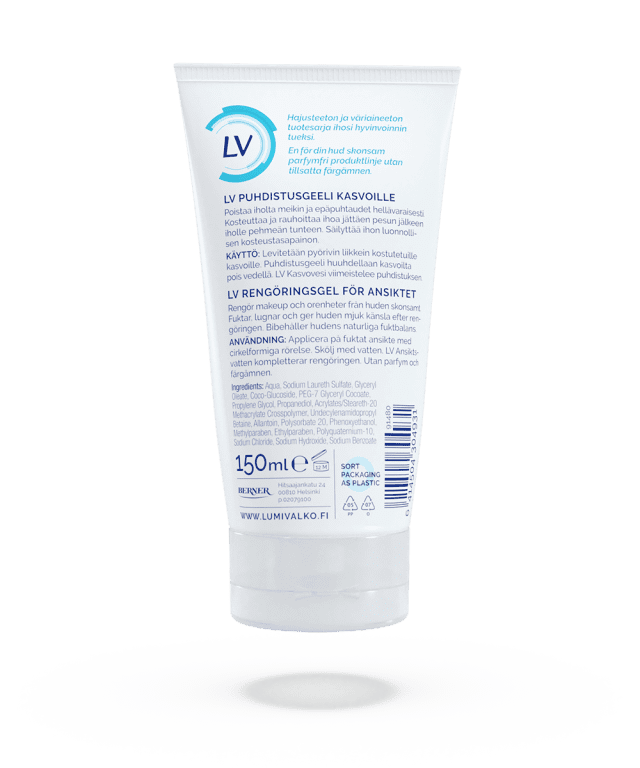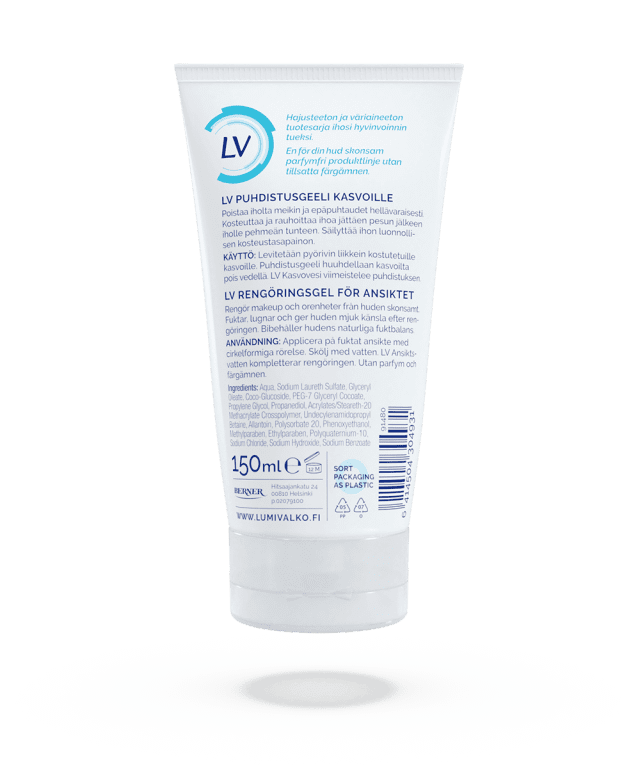 Removes make-up and impurities while hydrating the skin effectively.
VEGAN

pH 6.5

Manufactured in Finland

Fragrance-free
Gentle cleanliness
LV Cleansing gel gently removes make-up and impurities. This product for sensitive skin does not leave the skin feeling dry. The cleansing gel contains several hydrating and calming agents, that help the skin's natural protective layer to rebuild after washing. The skin feels well-hydrated and soft. Finish off with LV Facial toner.
The product is colourant- and fragrance-free. All LV products are made in co-operation with the Allergy, Skin and Asthma Federation, which the Allergy logo is a mark for.