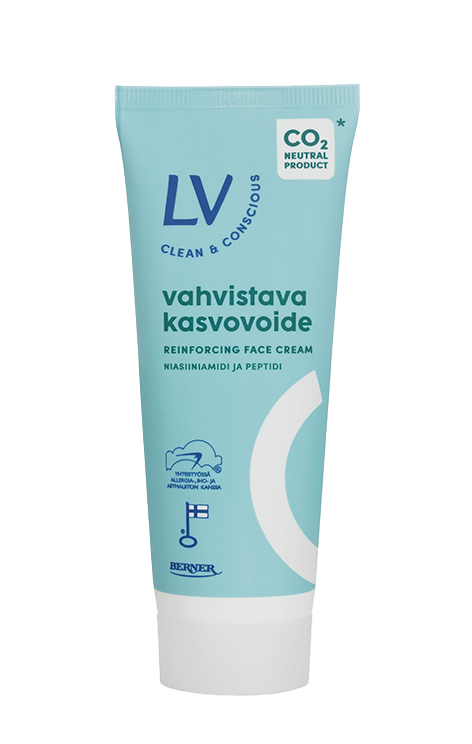 Reinforces, moisturises and smoothes, carbon footprint reversed.
VEGAN

pH 6,5

Manufactured in Finland

Fragrance-free
LV Reinforcing Face Cream with niacinamide and a skin-moisturising peptide compound reinforces the skin's protective barrier and promotes a healthy skin. The light, fast-absorbing and skin-smoothing formula softens and moisturises the skin. For normal and combination skin. The remaining emissions of the product have been canceled by purchasing climate units.