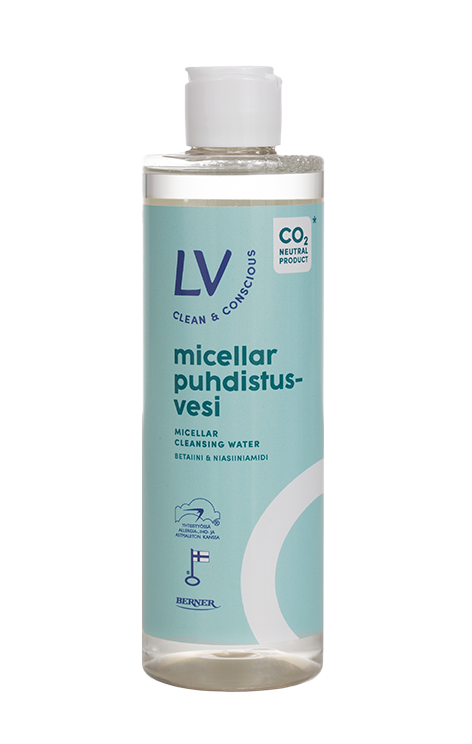 Reinforcing and moisturising, finishes cleaning, carbon footprint reversed.
VEGAN

pH 6,0

Manufactured in Finland

Fragrance-free
Gently and effectively removes light make-up and impurities. Contains niacinamide, which reinforces the skin's protective barrier and promotes healthy skin. Maintains the skin's natural moisture balance and leaves the skin feeling fresh and hydrated after use. The remaining emissions of the product have been canceled by purchasing climate units.