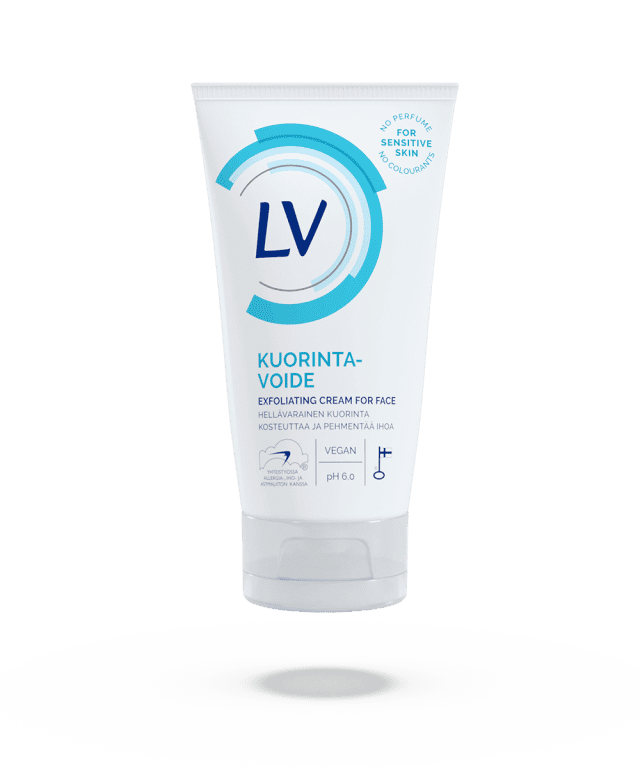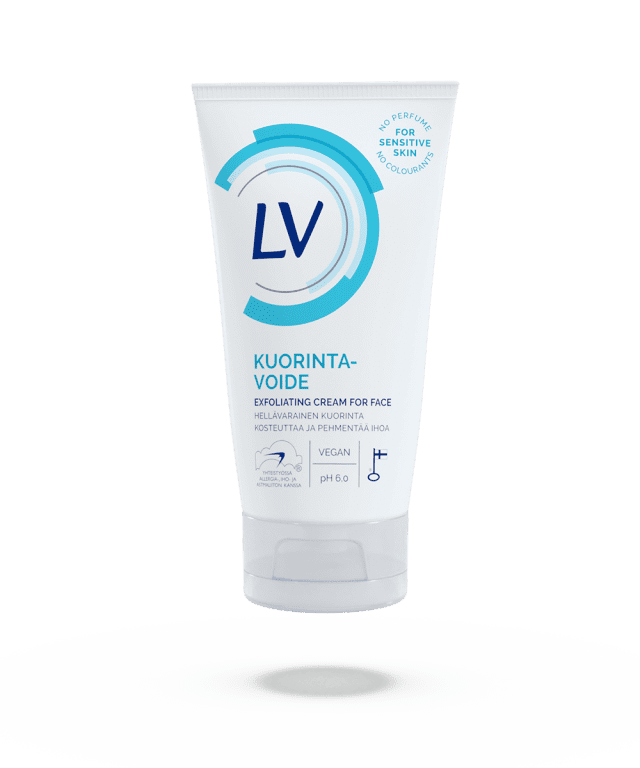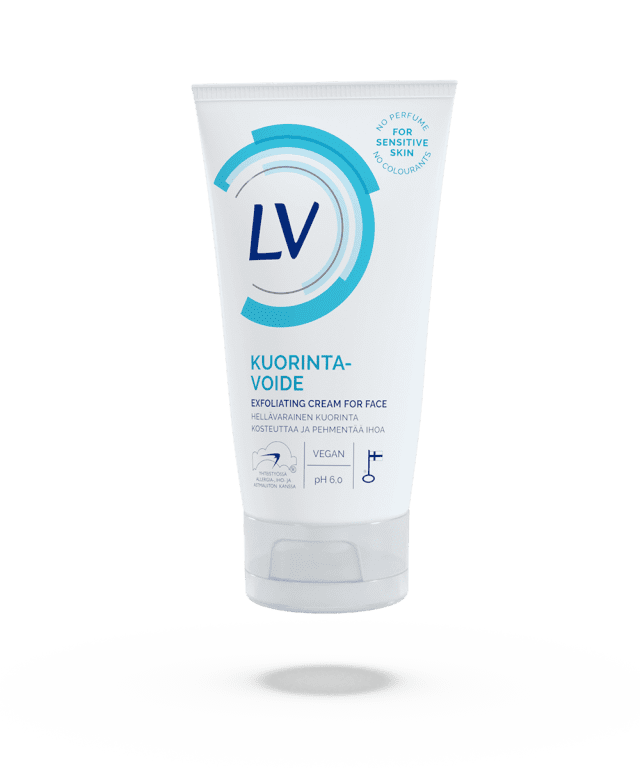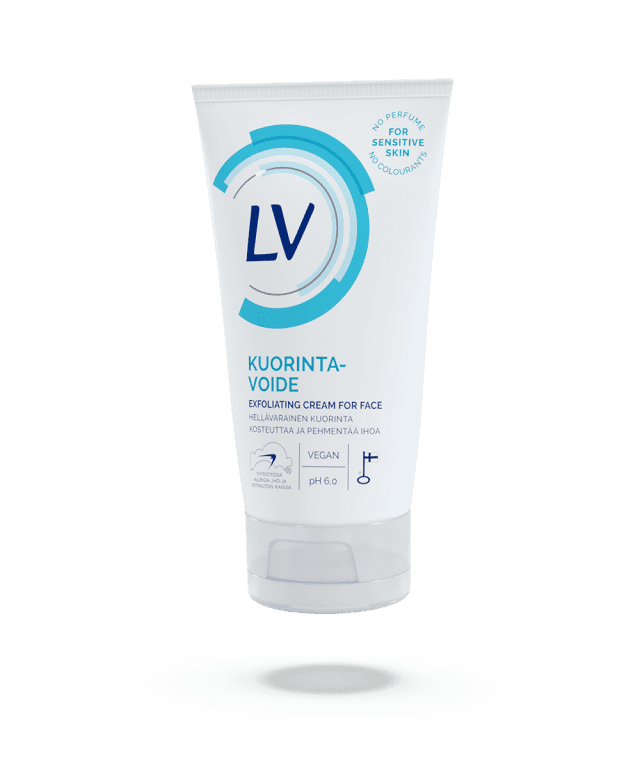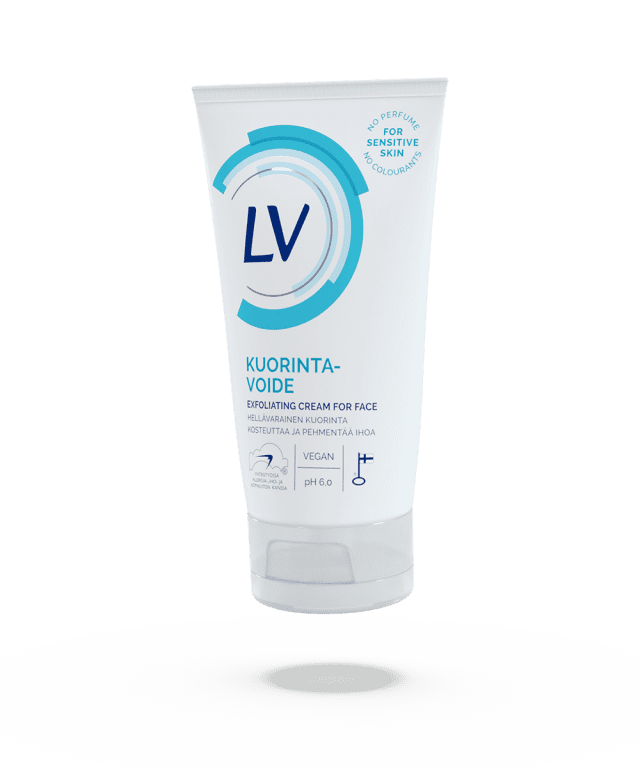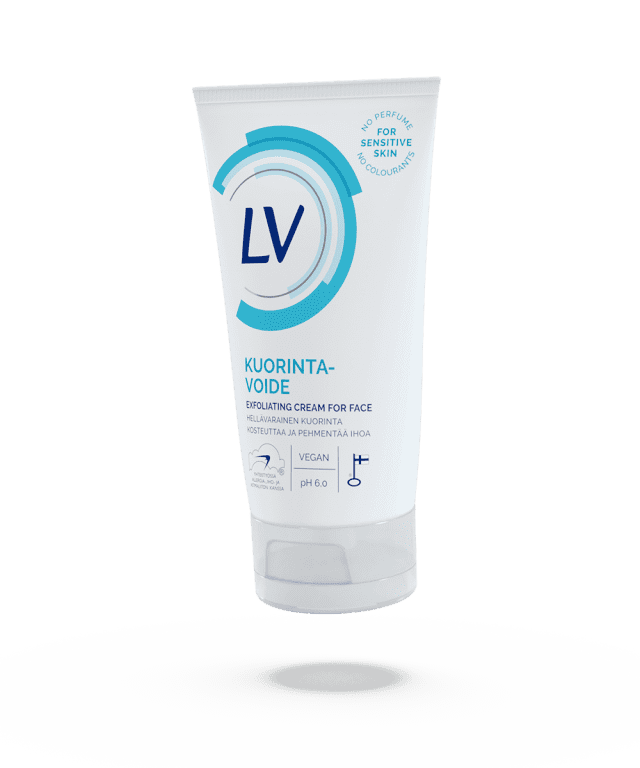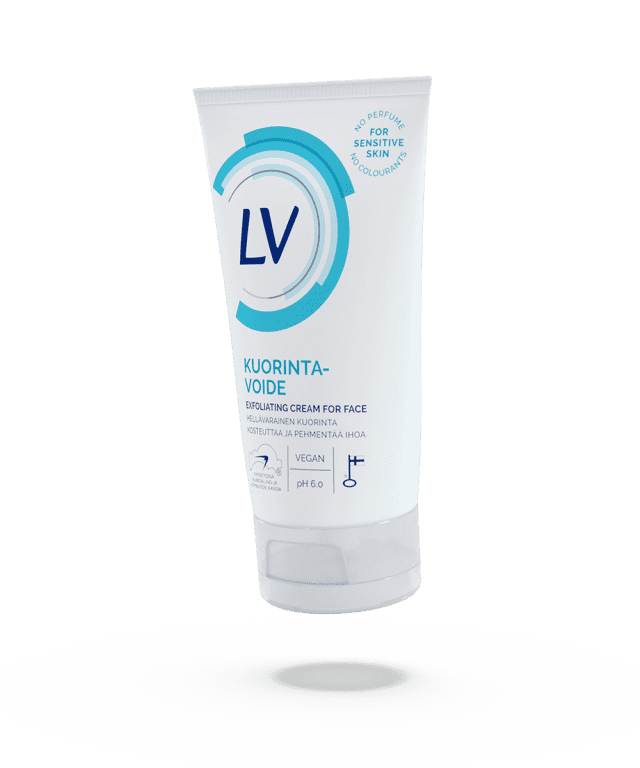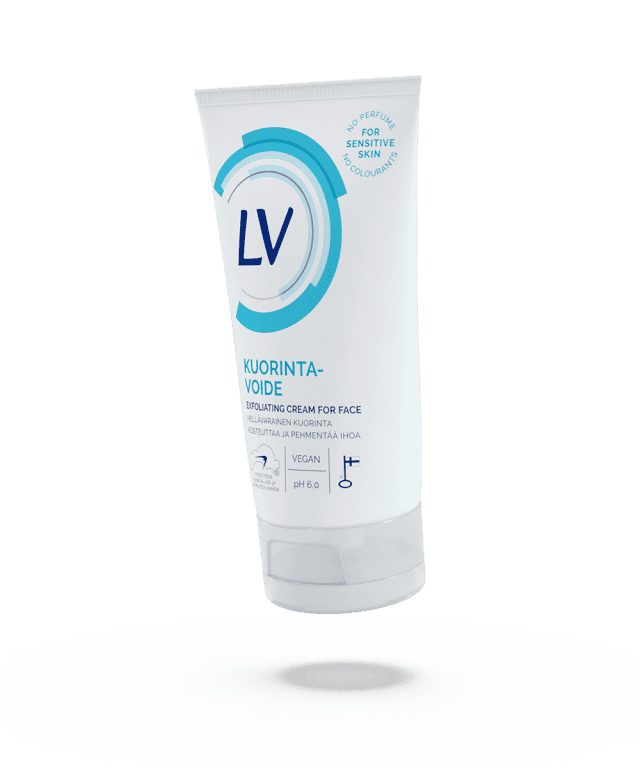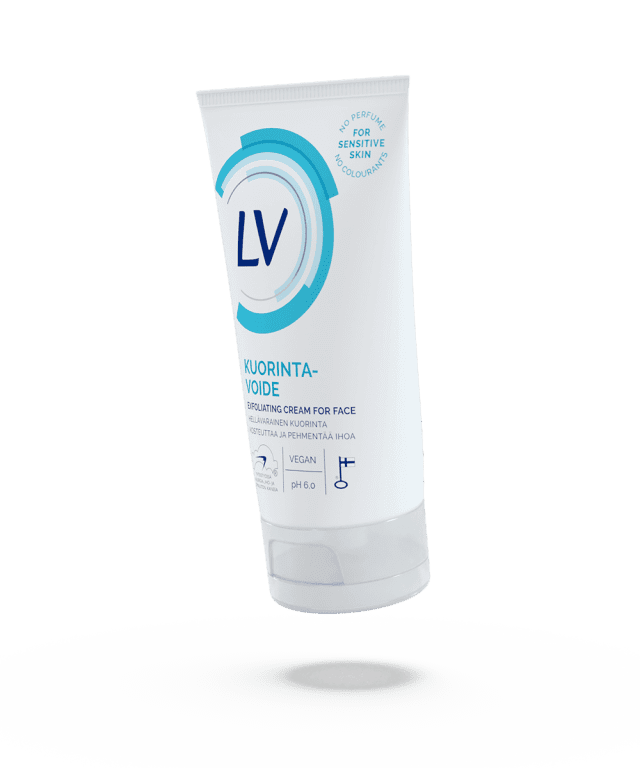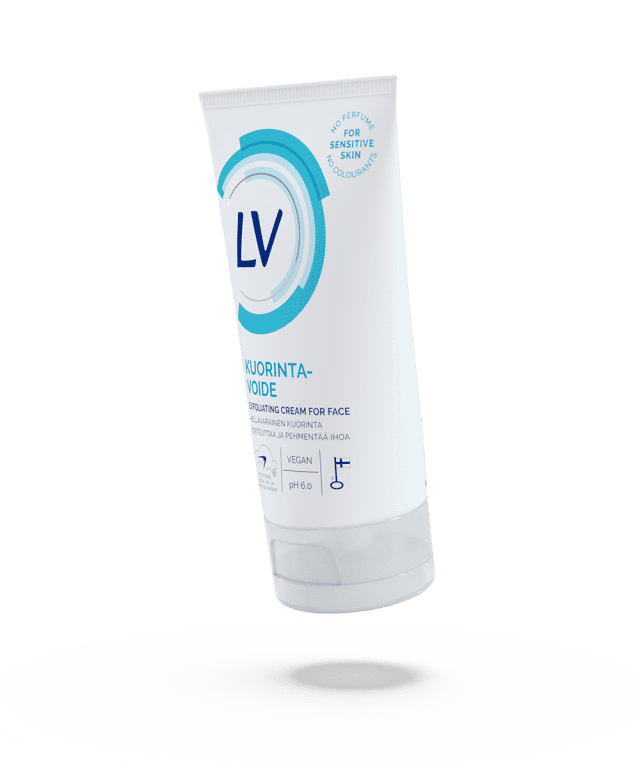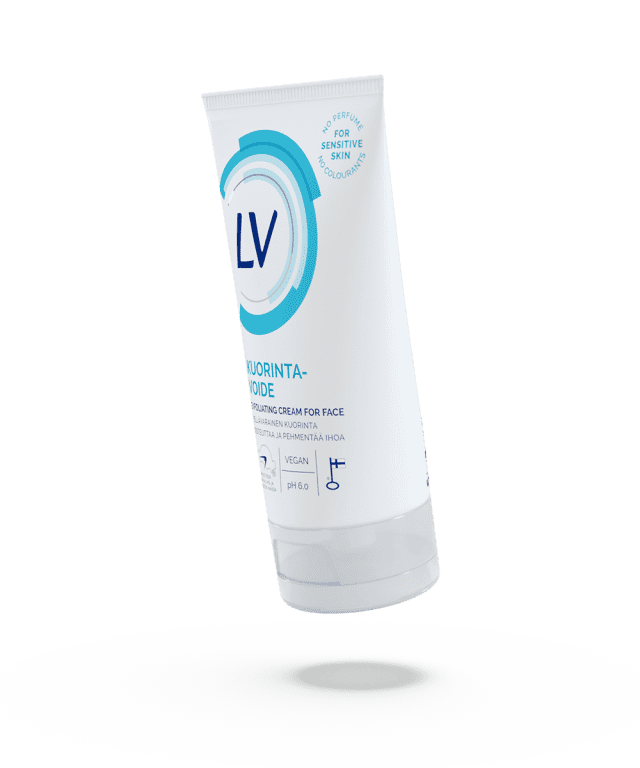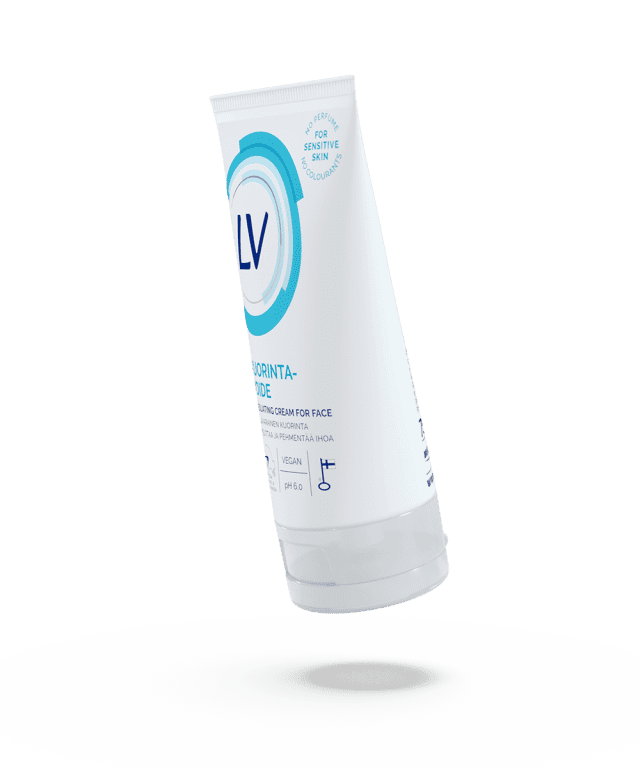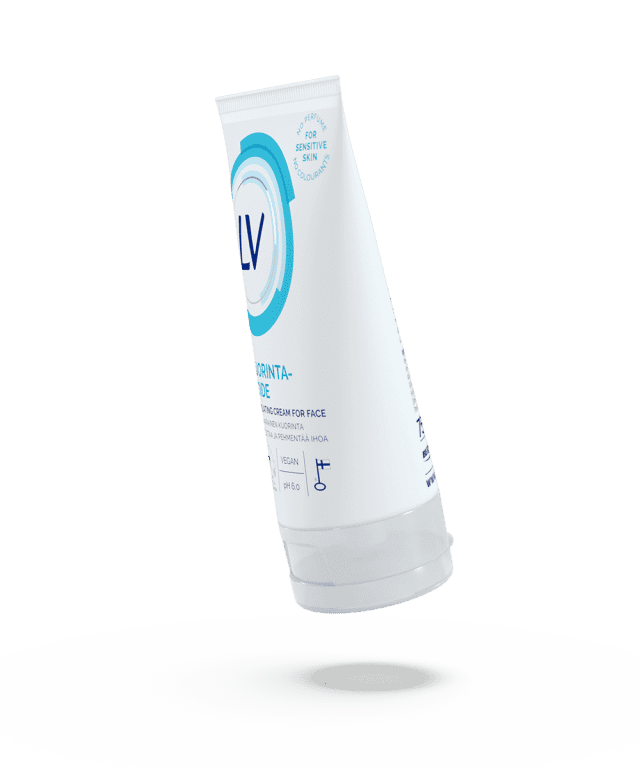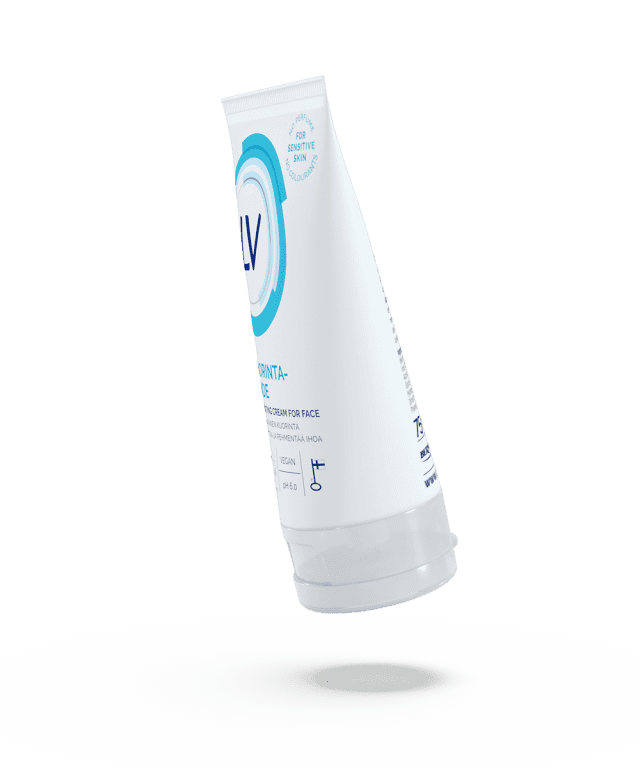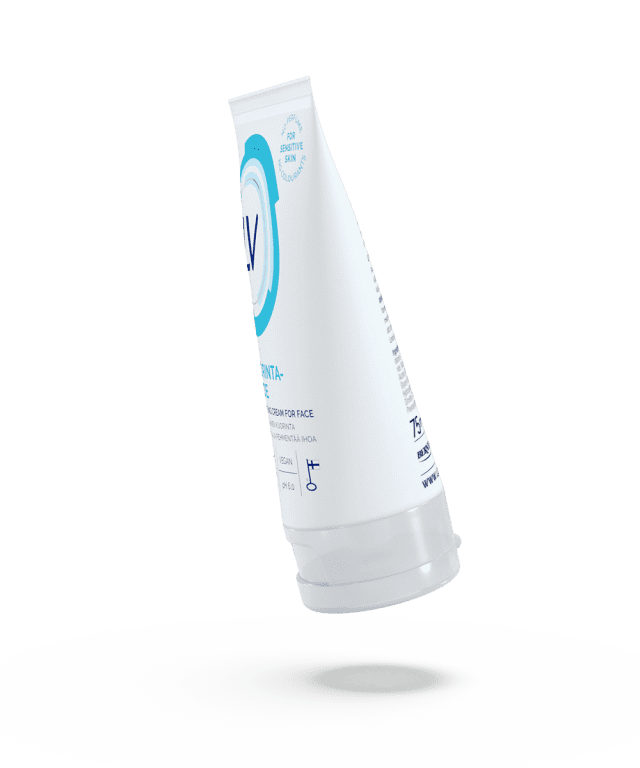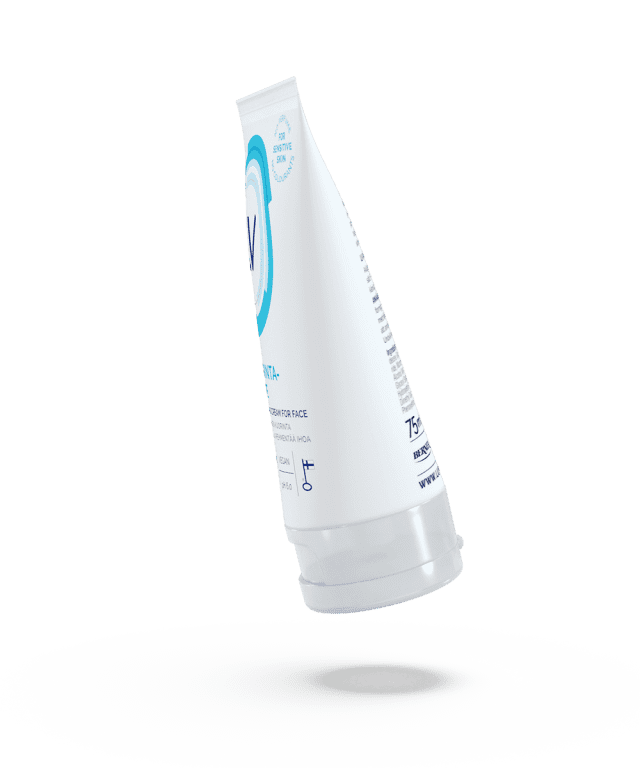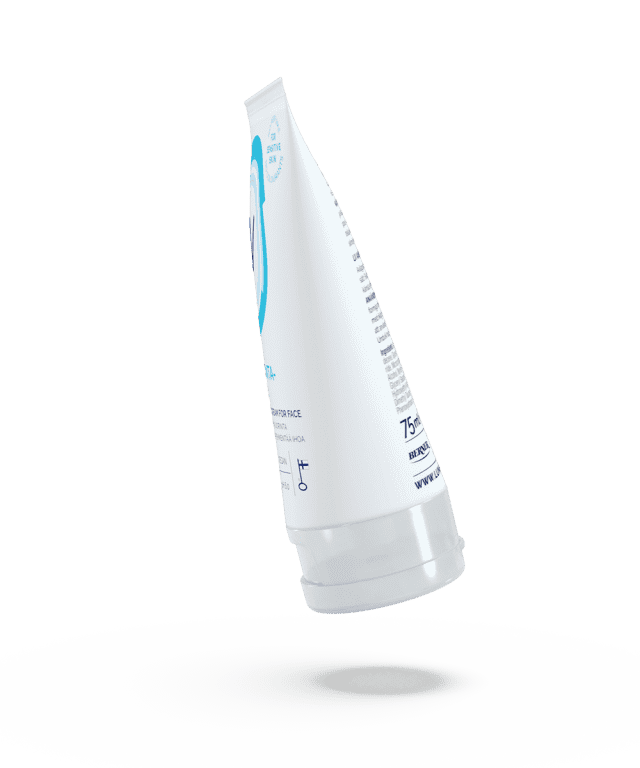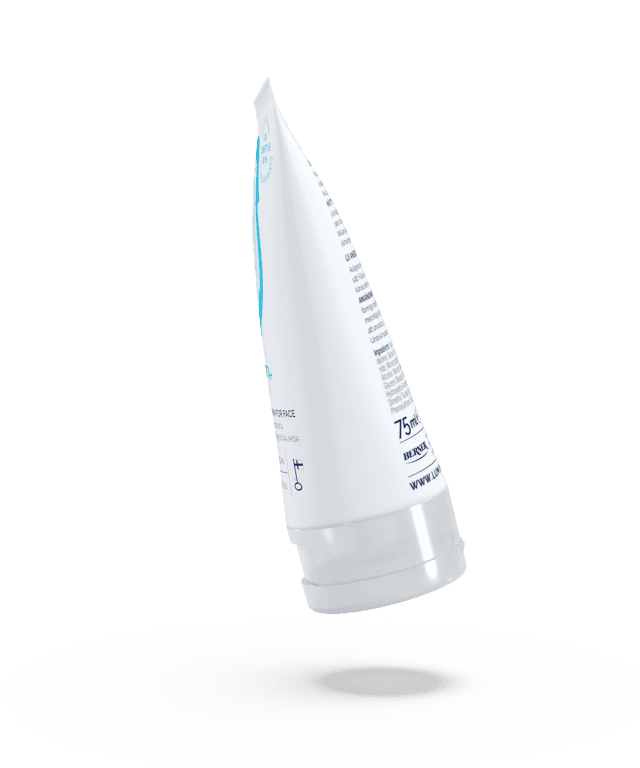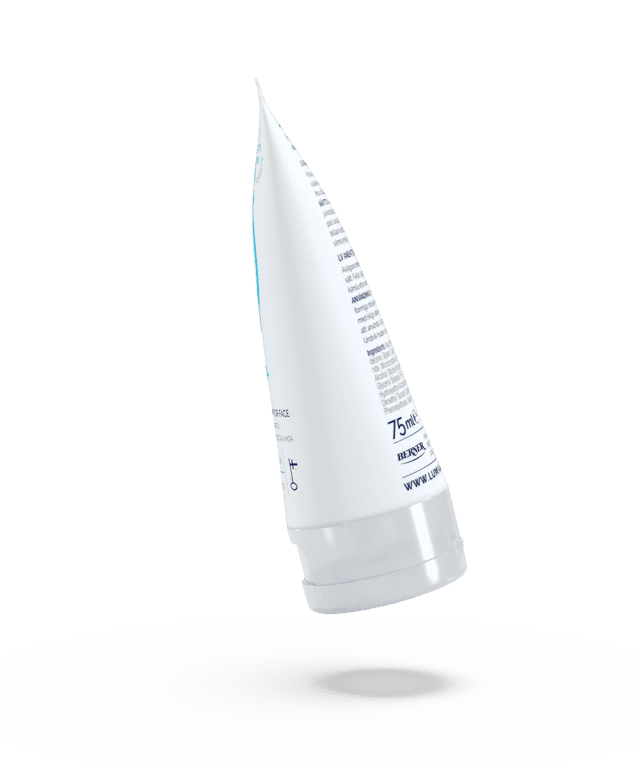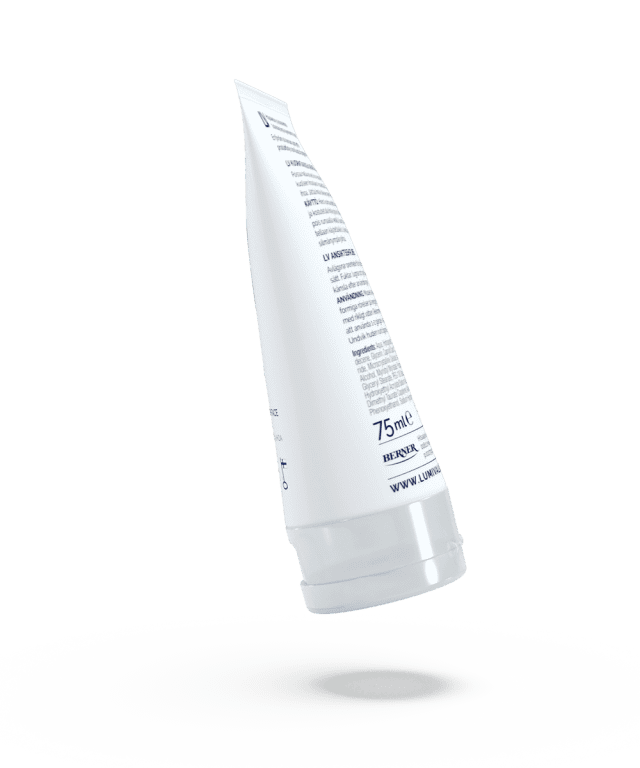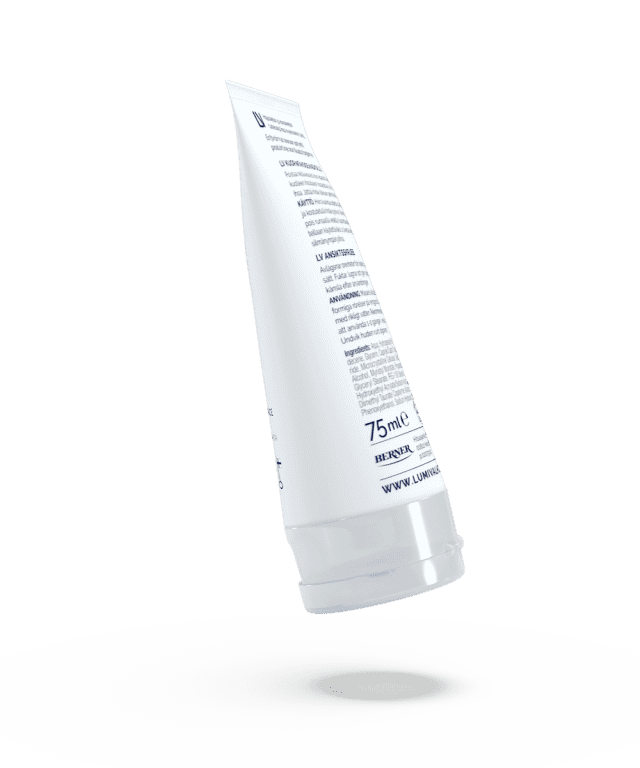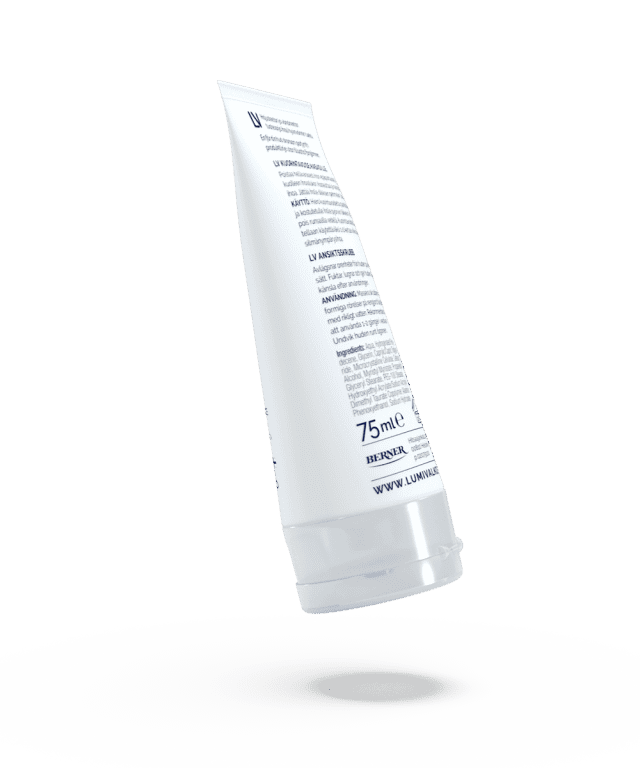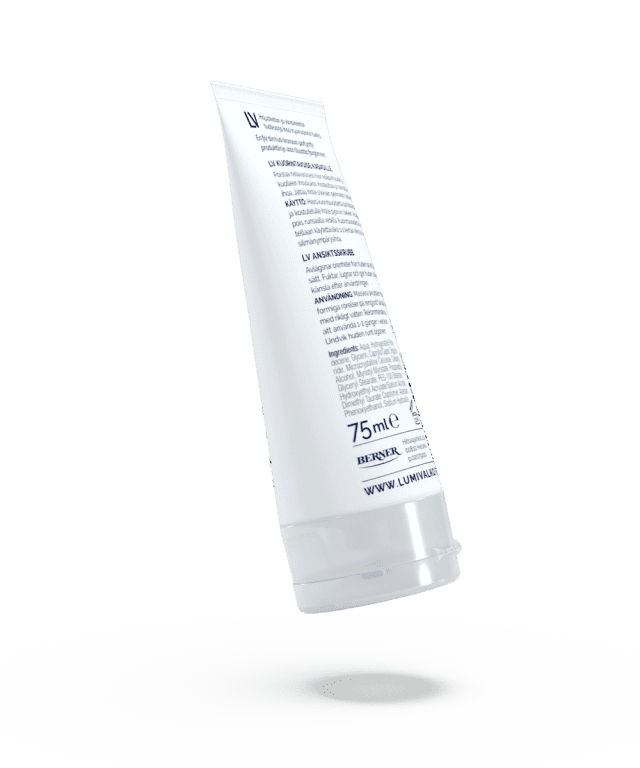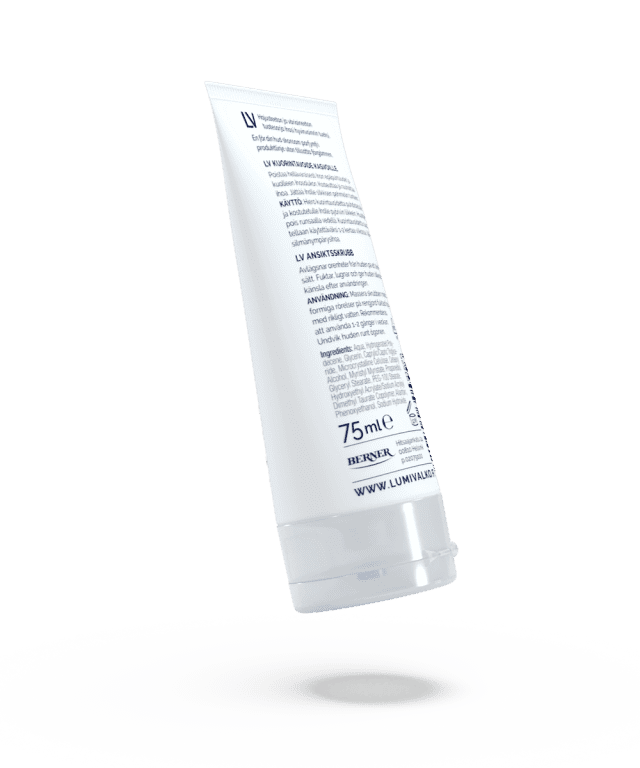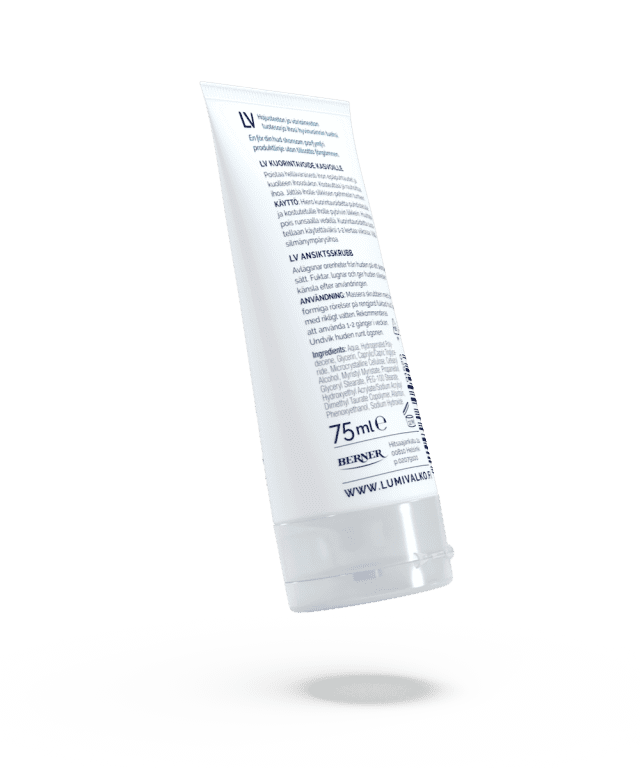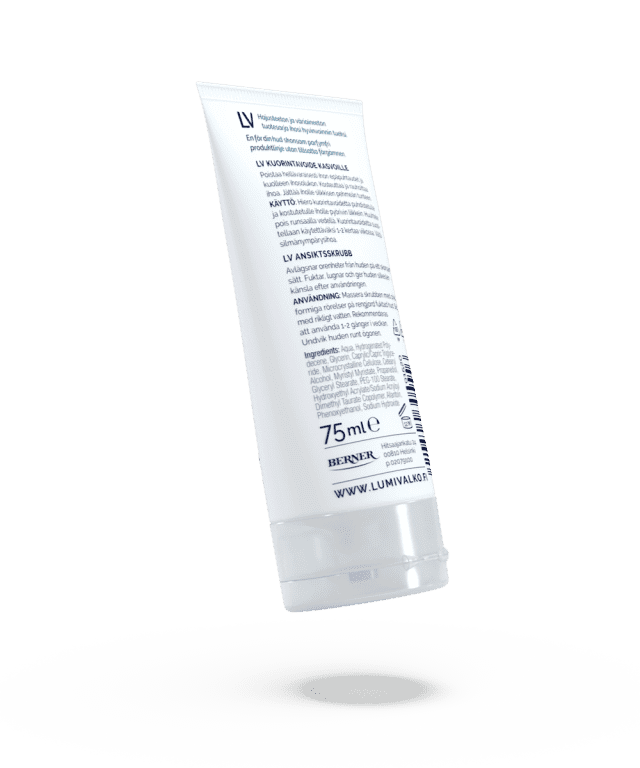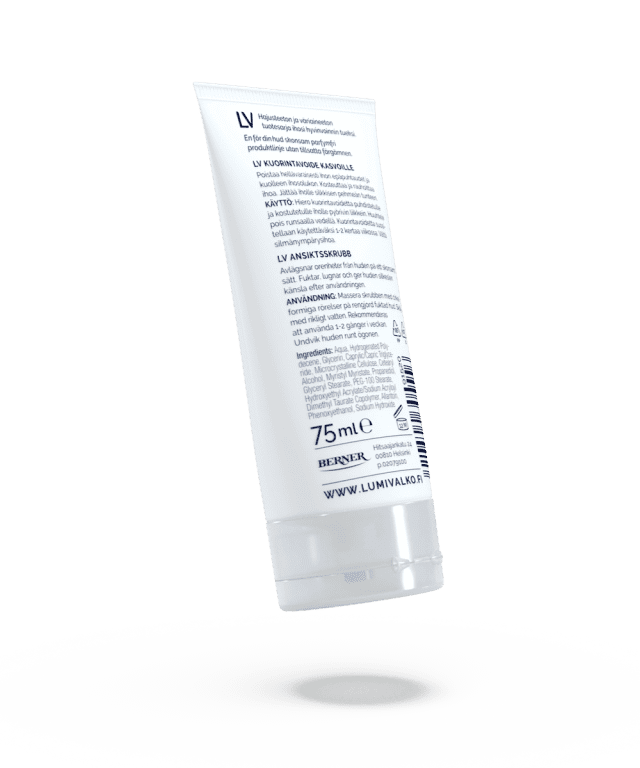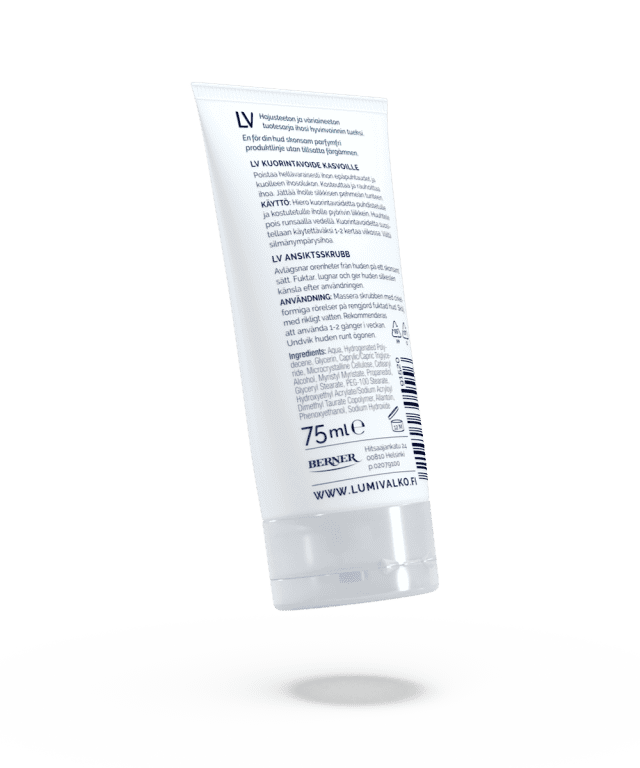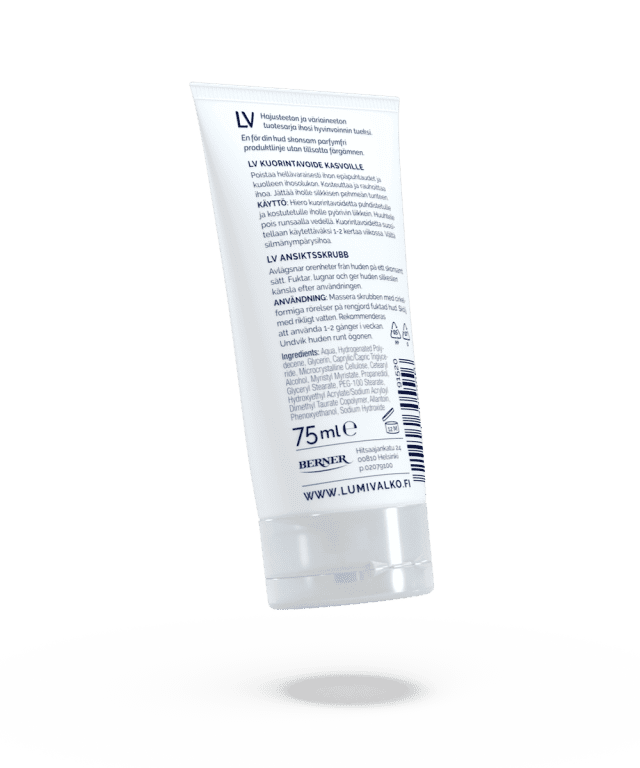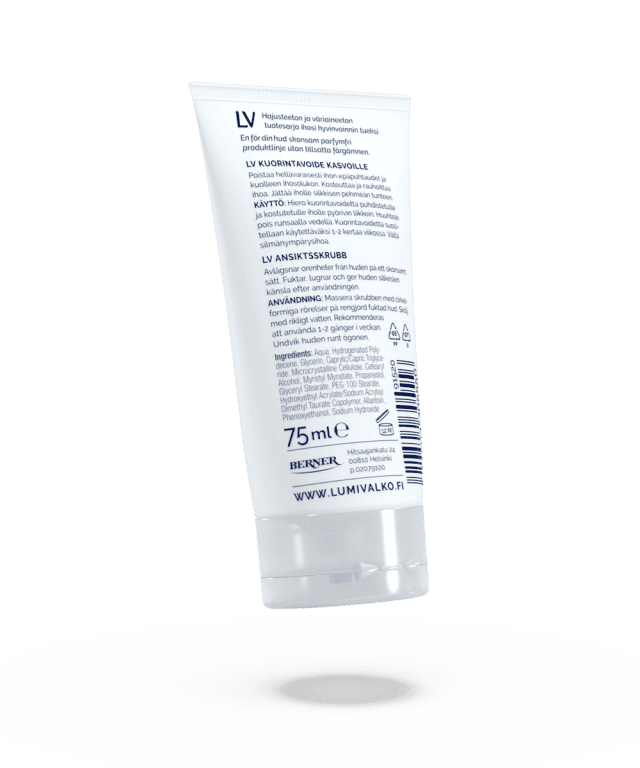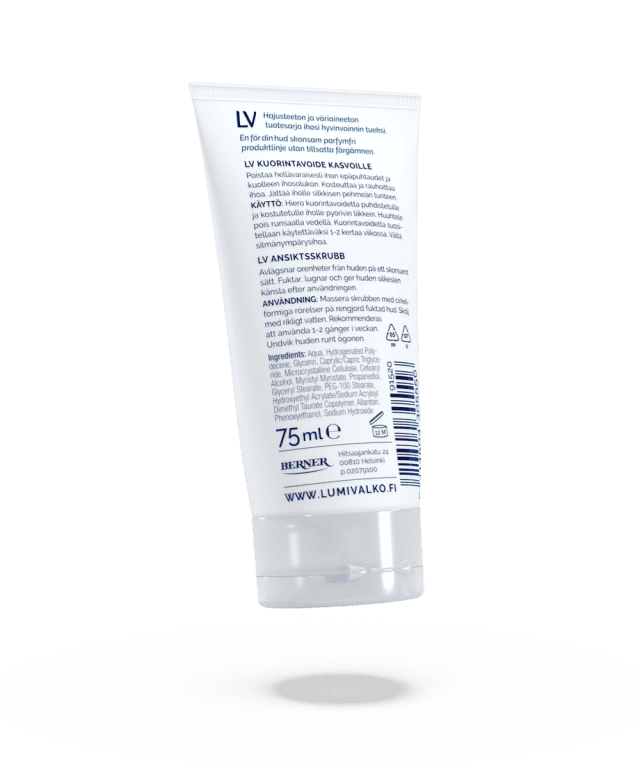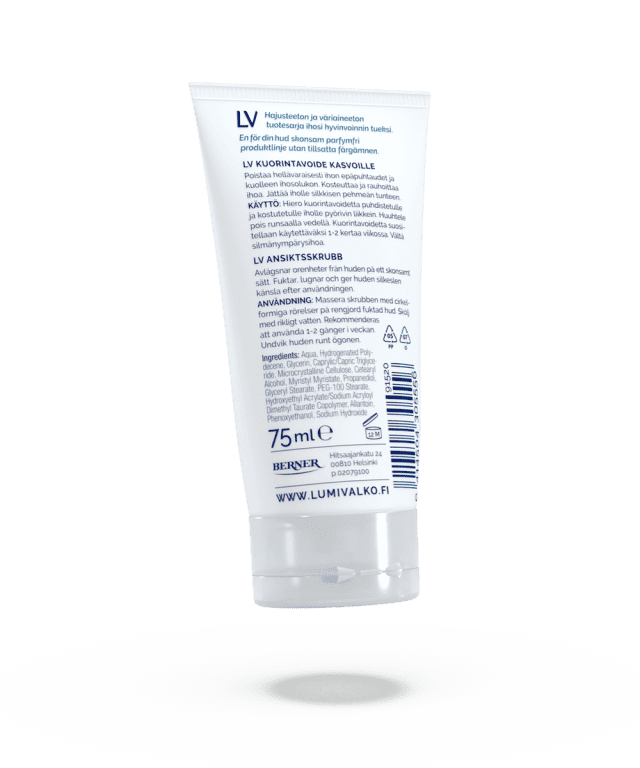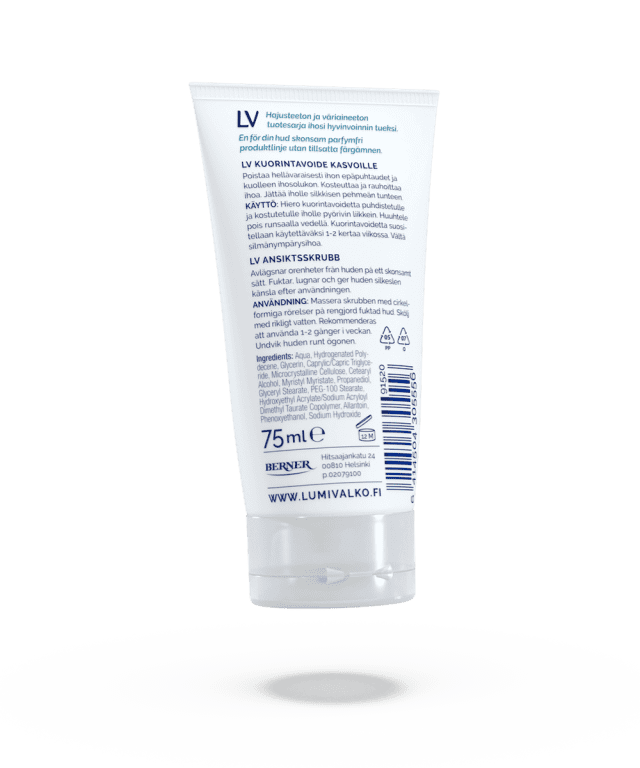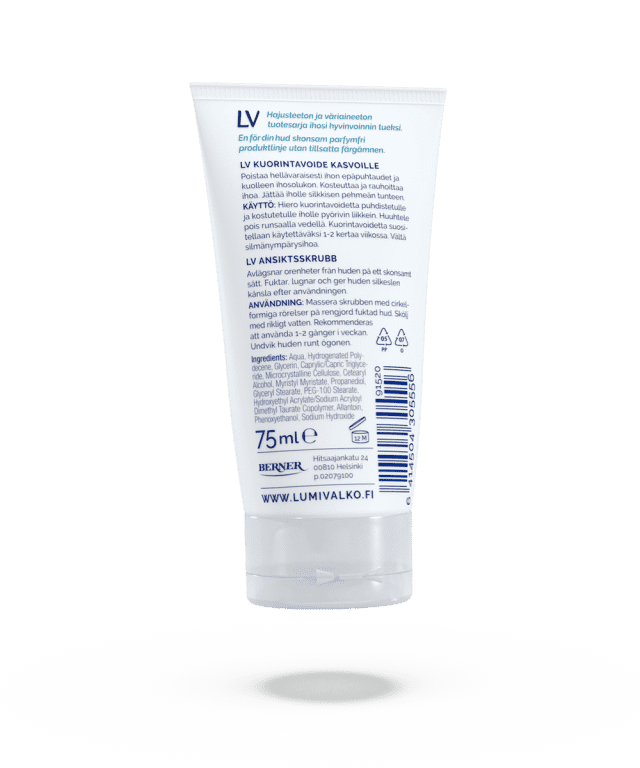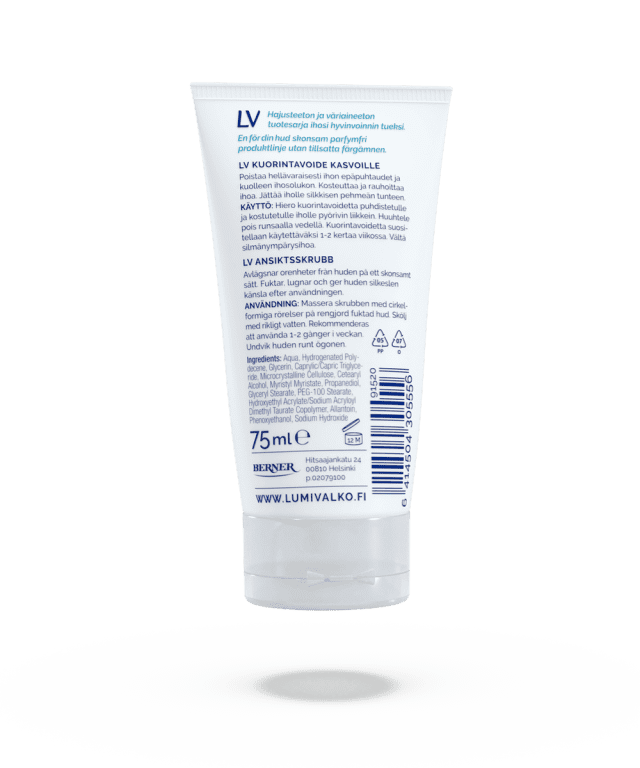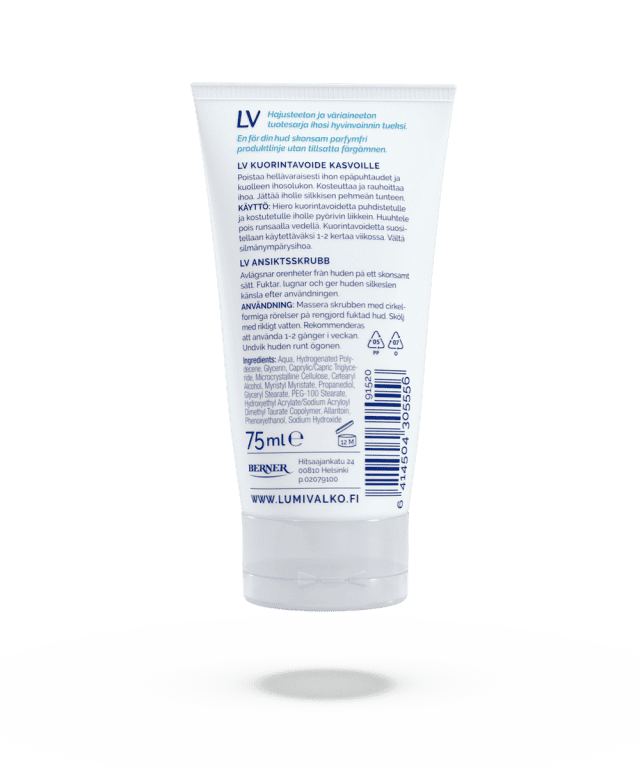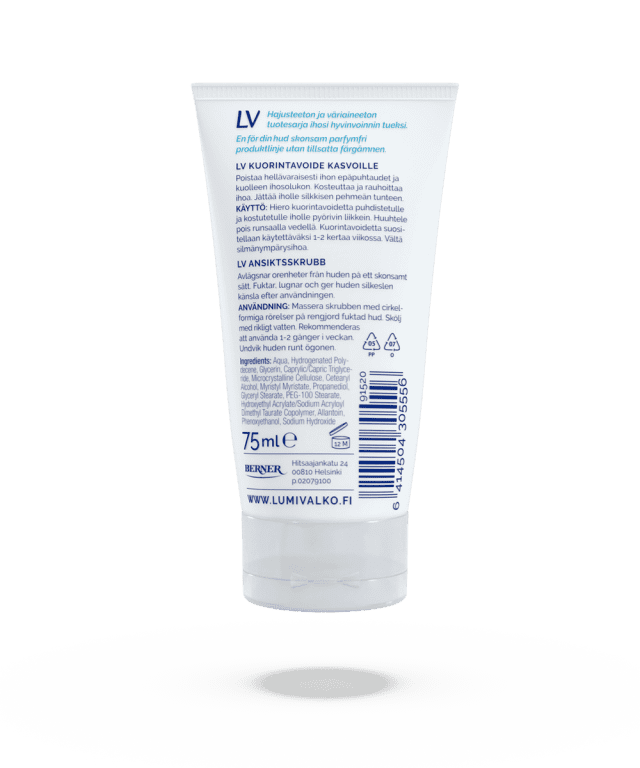 Removes dead cells from the face, making it feel silky and soft.
VEGAN

pH 6.0

Manufactured in Finland

Fragrance-free
Smoother, more vibrant skin
LV Peeling cream removes dead skin cells and impurities gently. The skin feels silky and soft. The product is free from fragrances and is suitable also for sensitive skin. Remember to hydrate the skin after peeling by using e.g. LV Facial cream 24 h or LV Night cream.
The product is colourant- and fragrance-free. All LV products are made in co-operation with the Allergy, Skin and Asthma Federation, which the Allergy logo is a mark for.