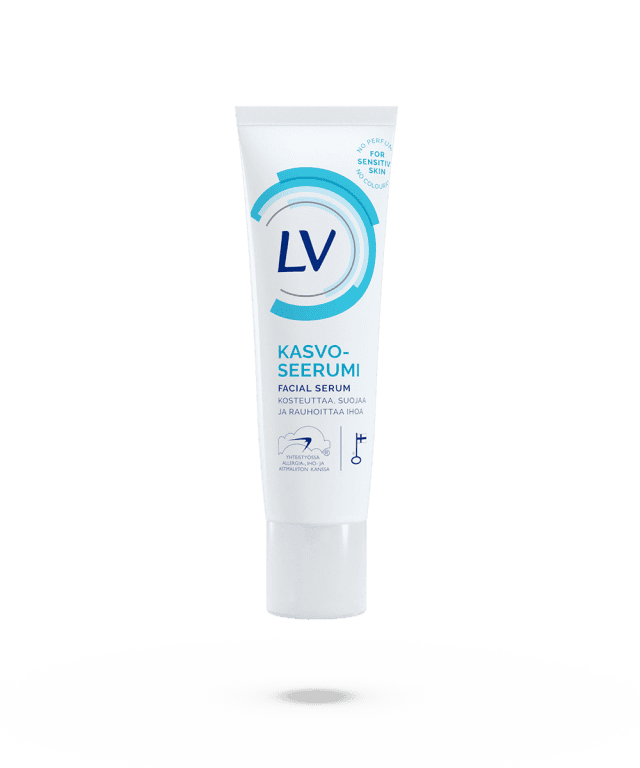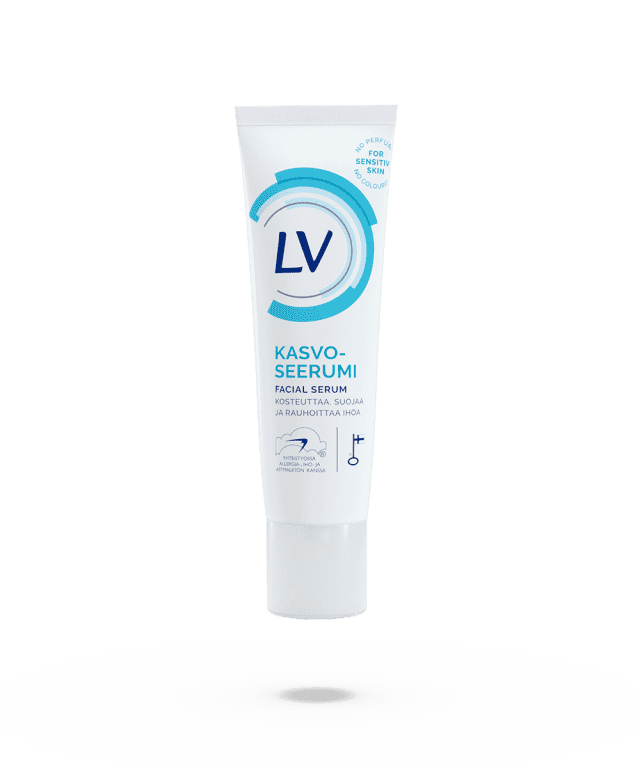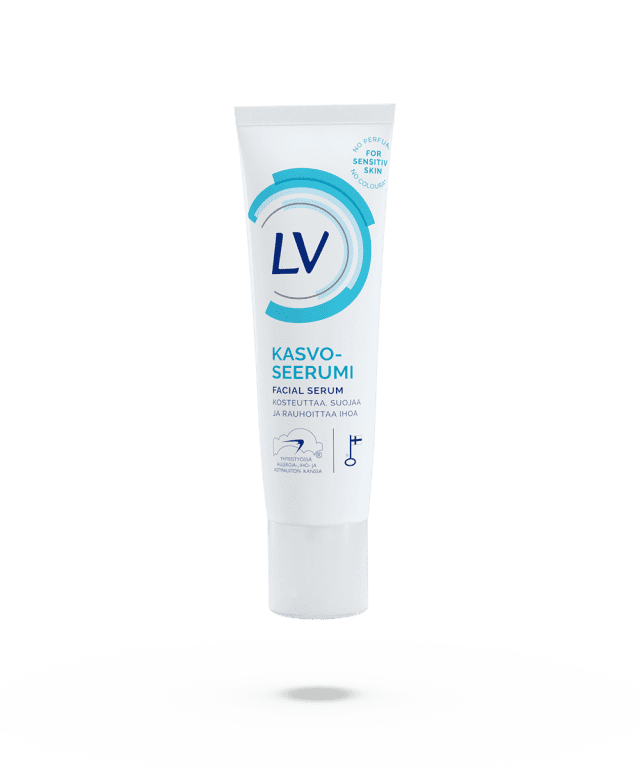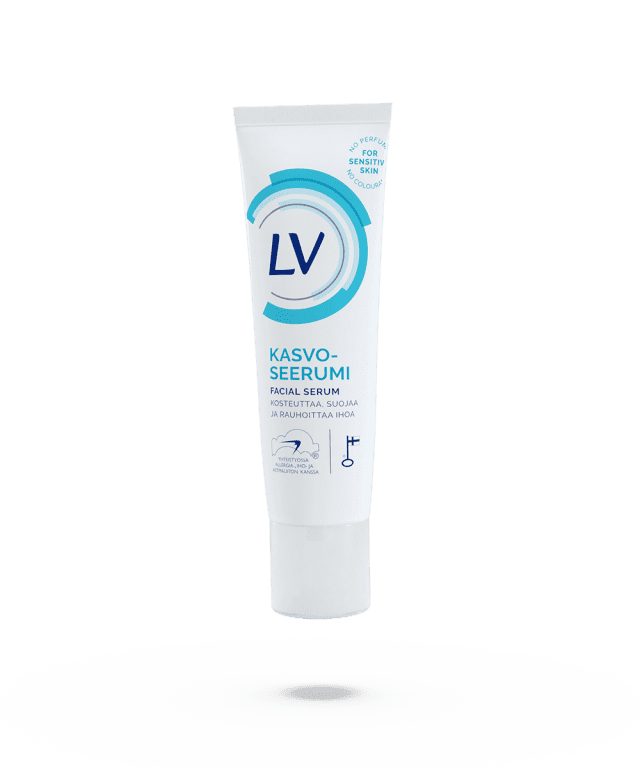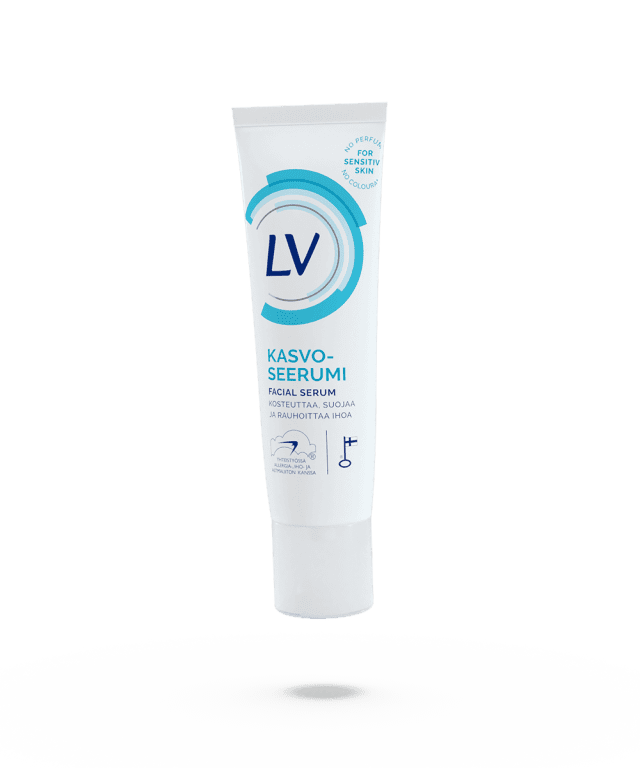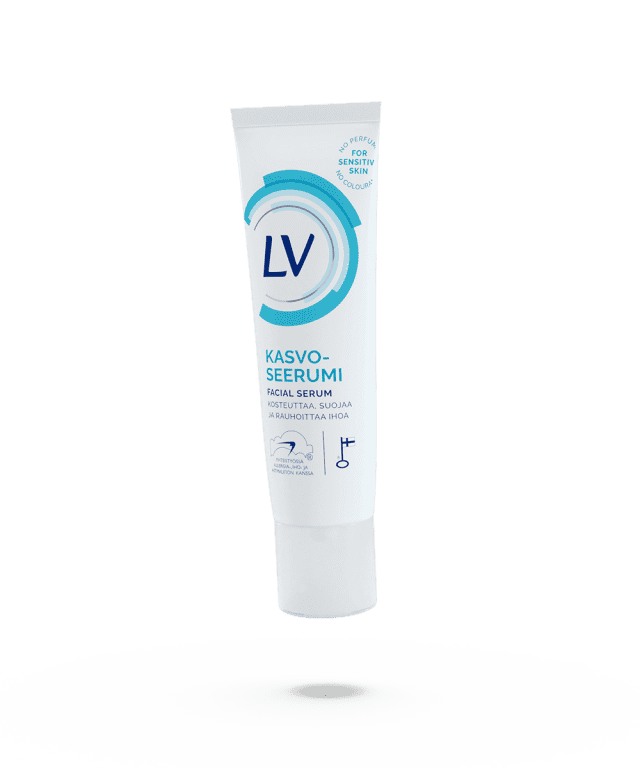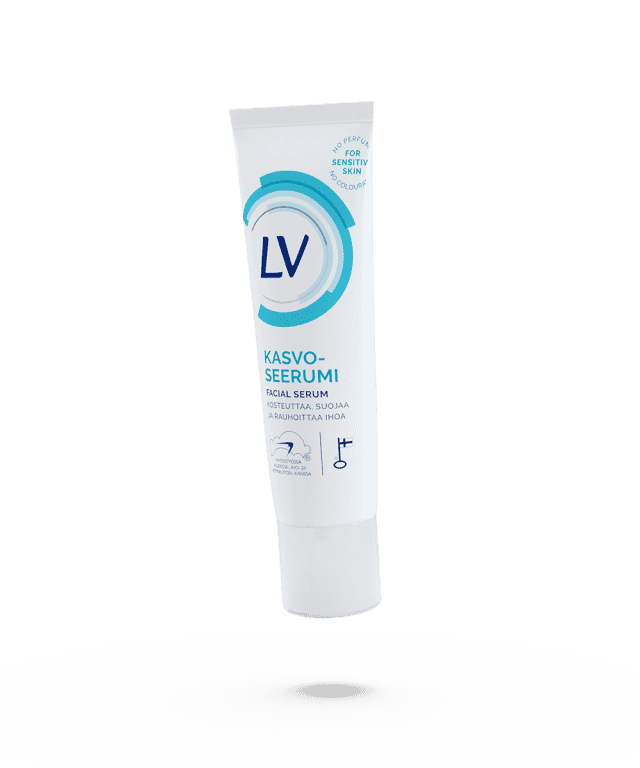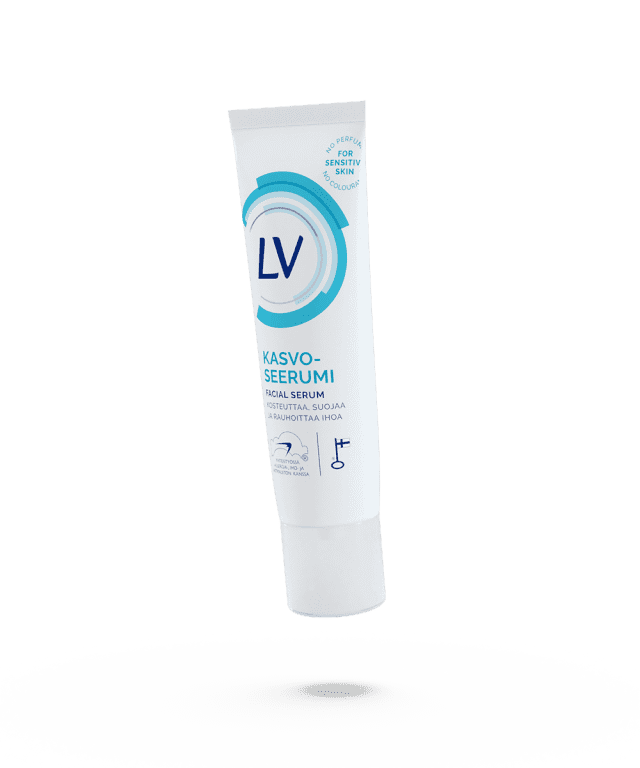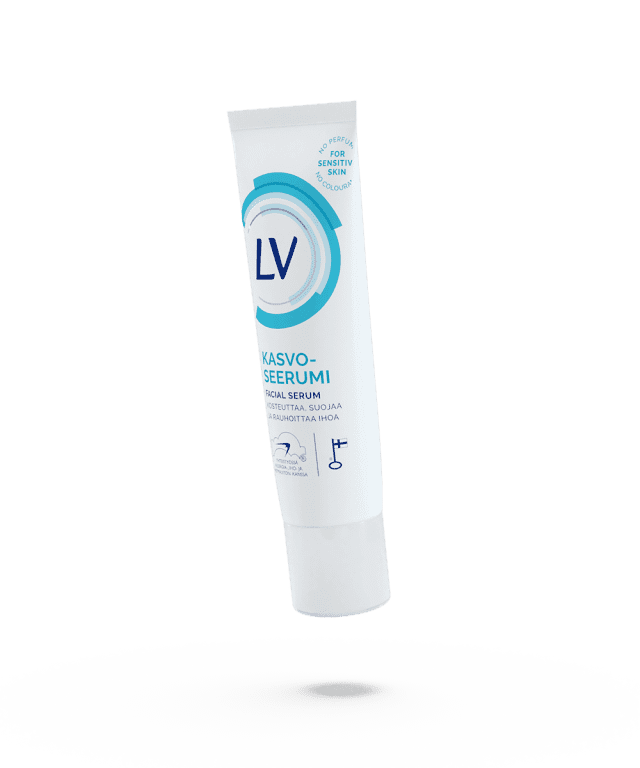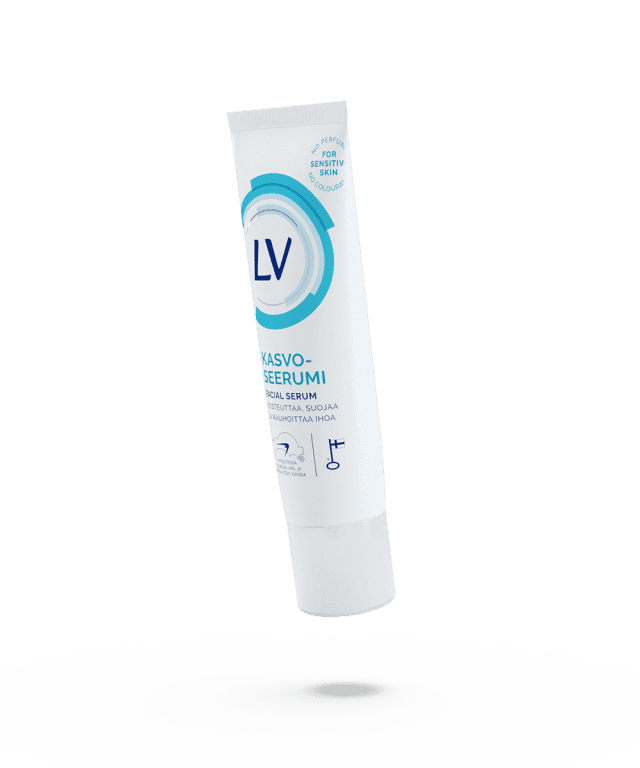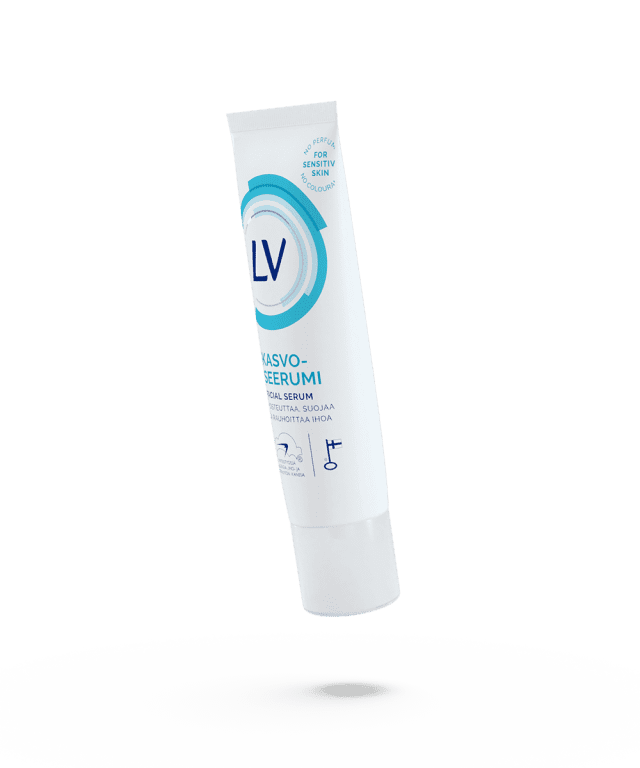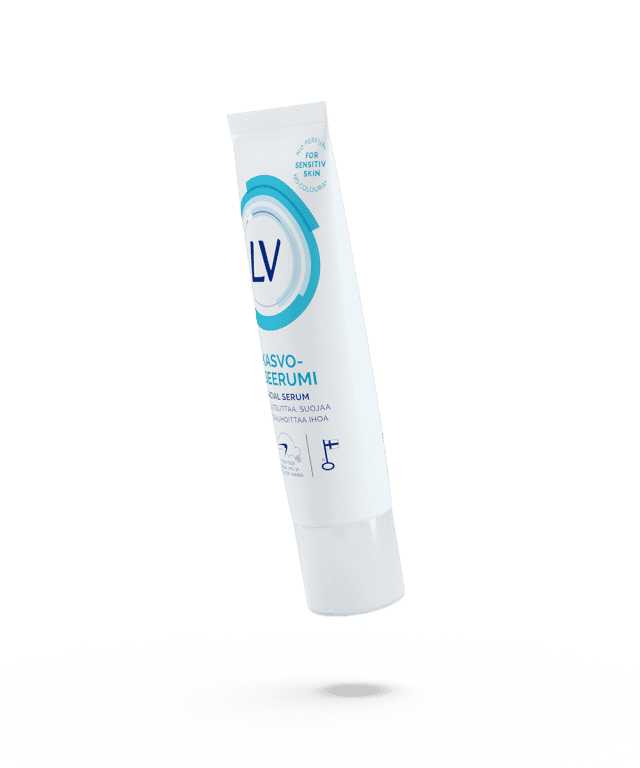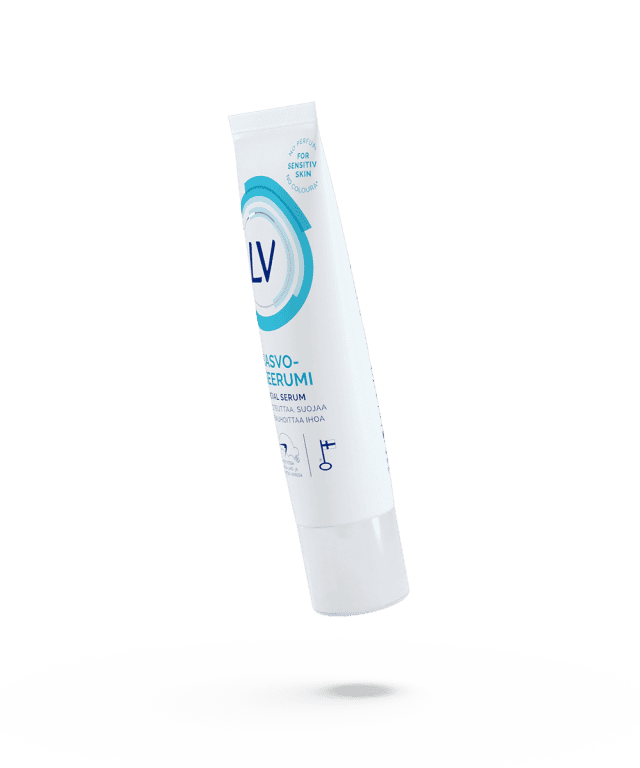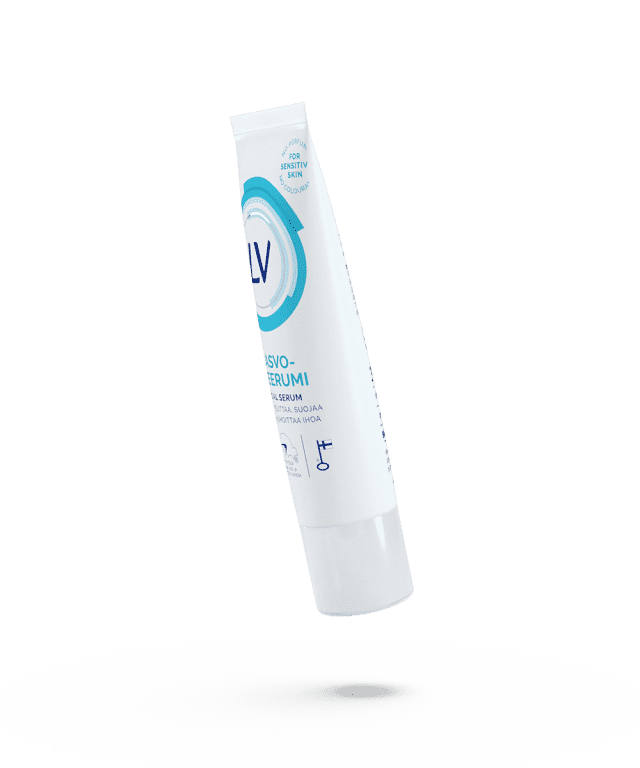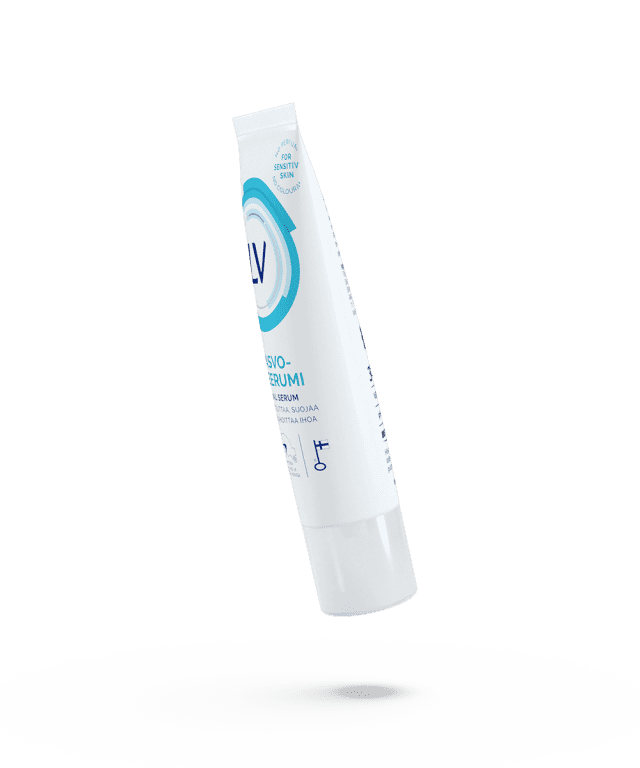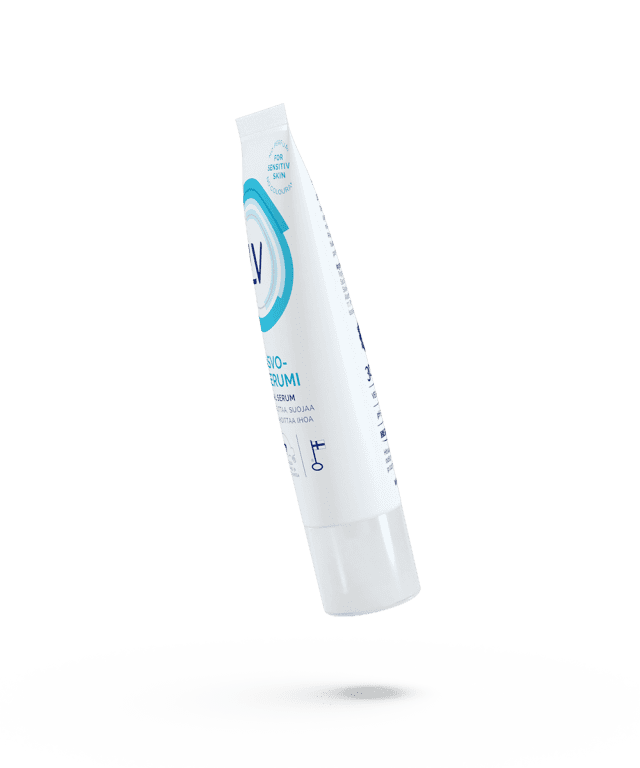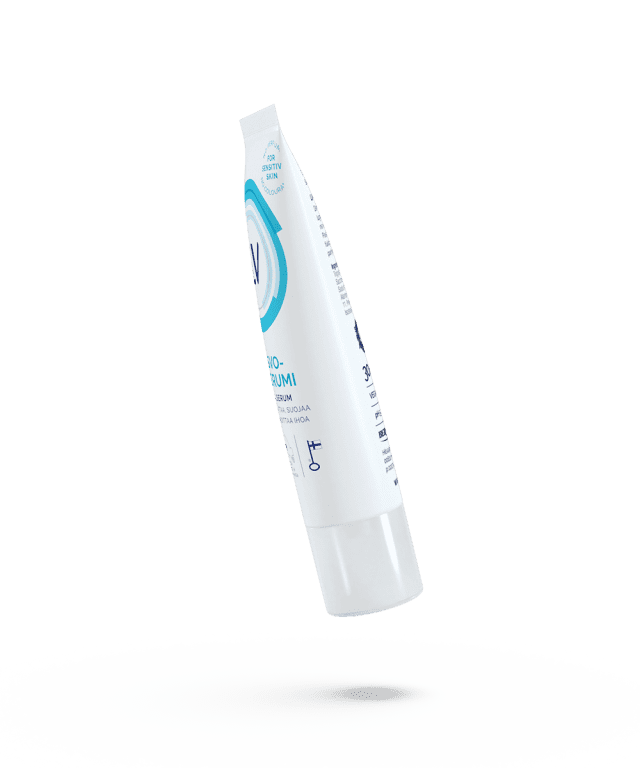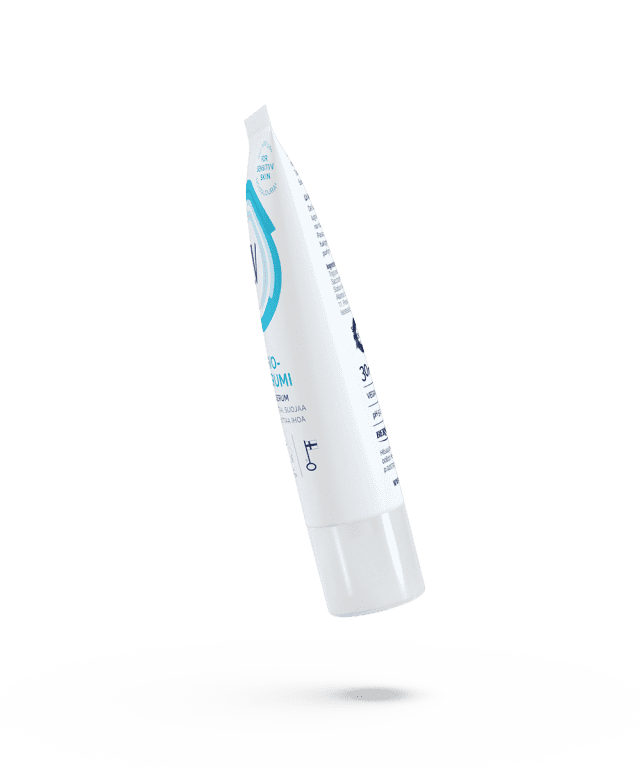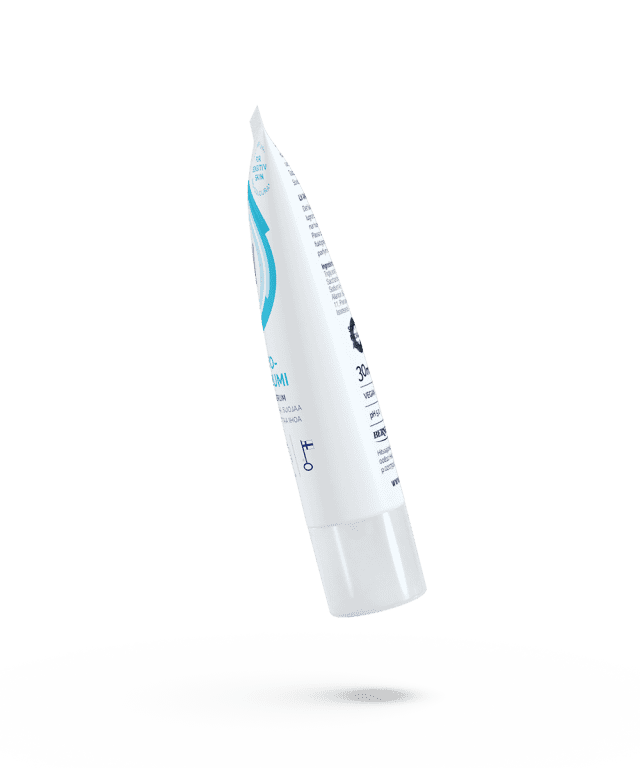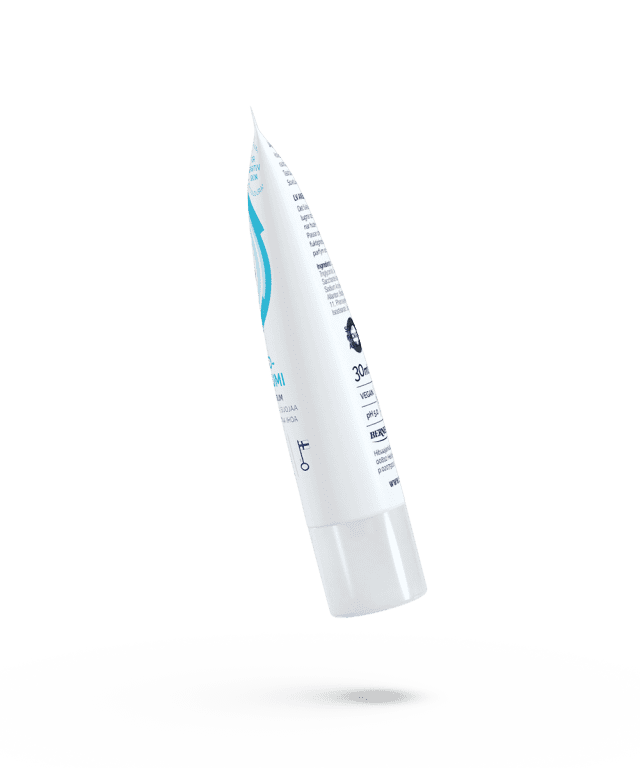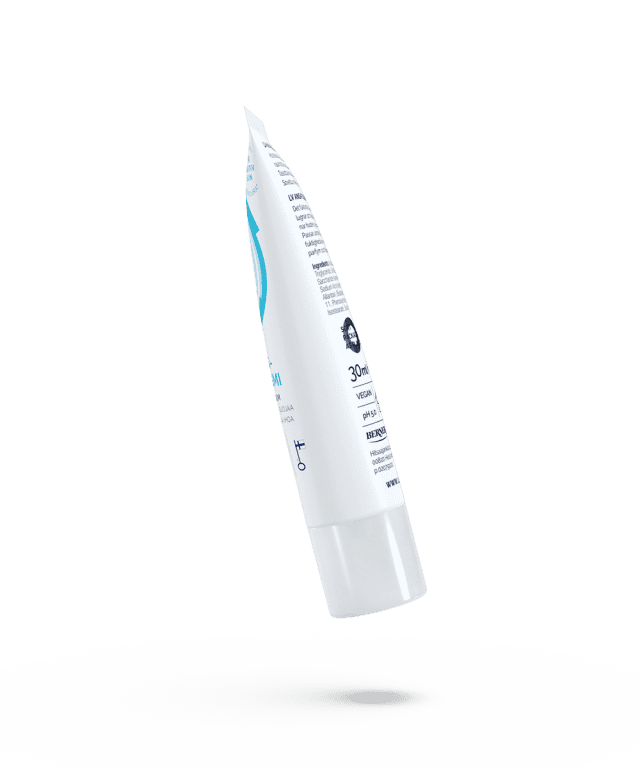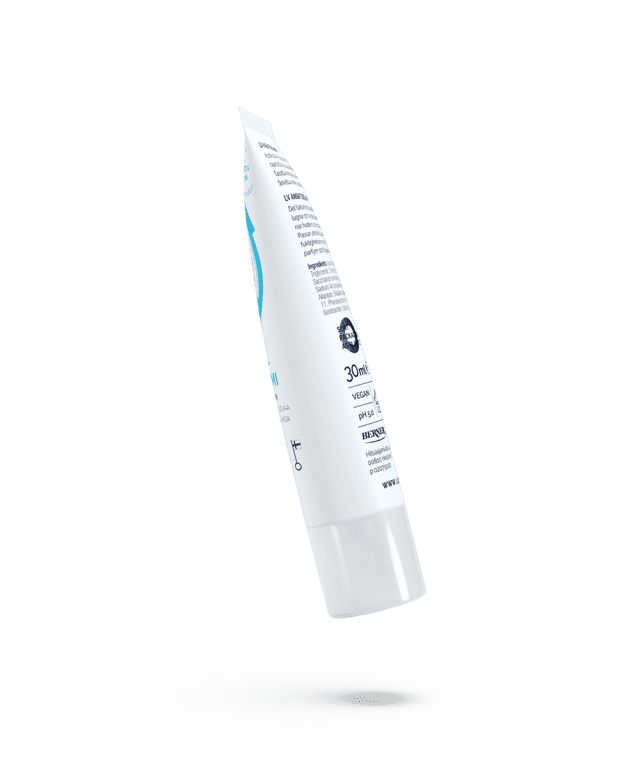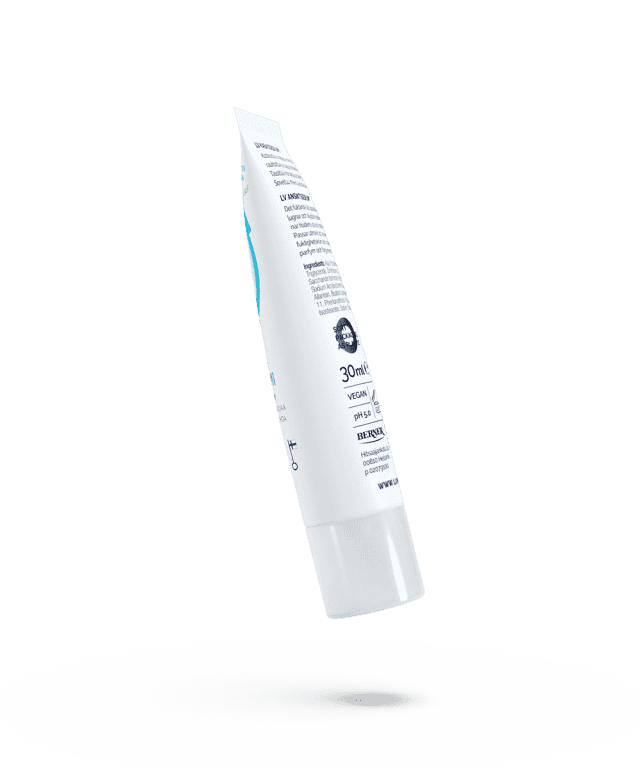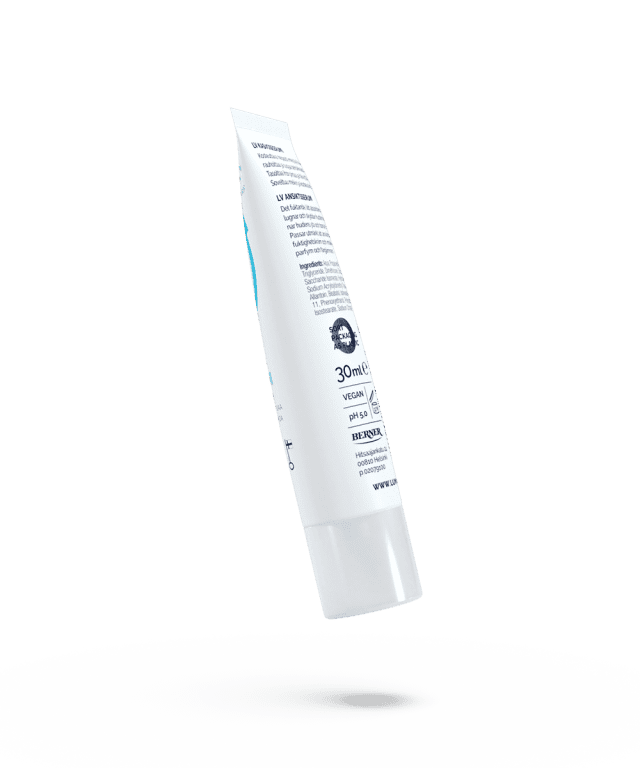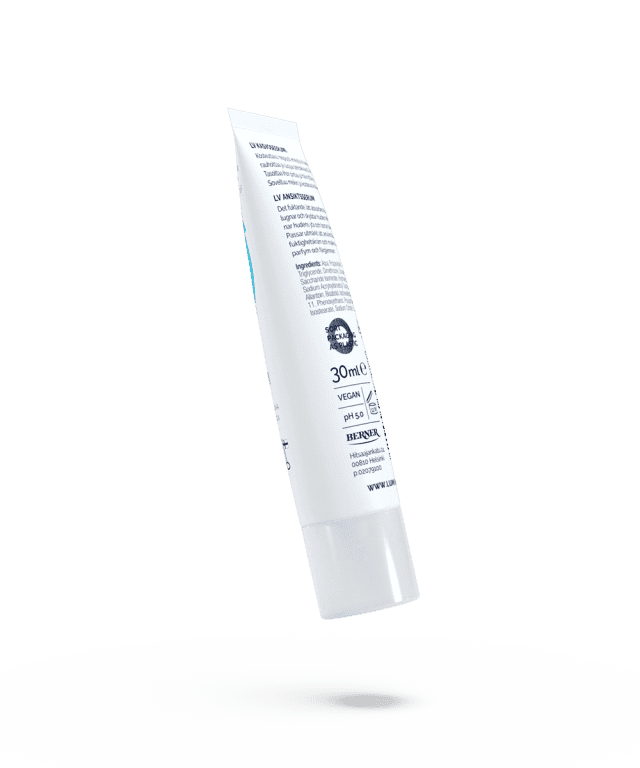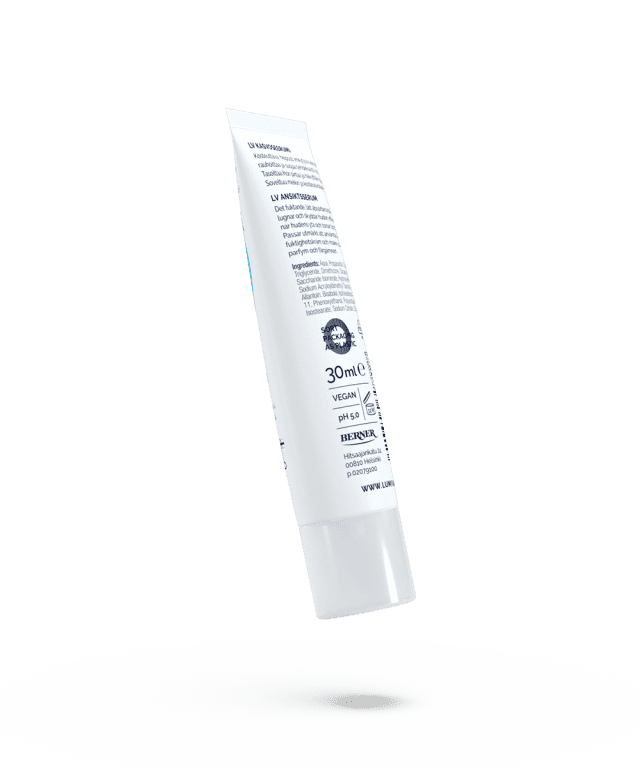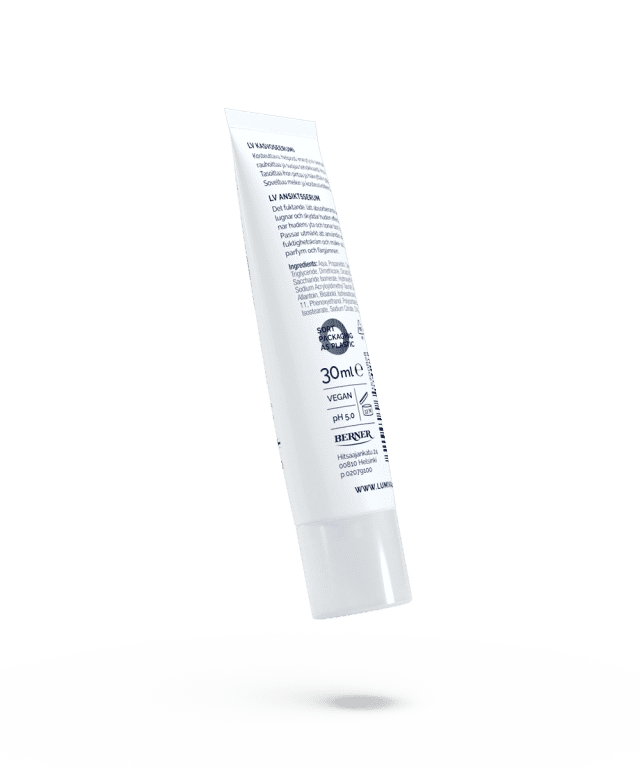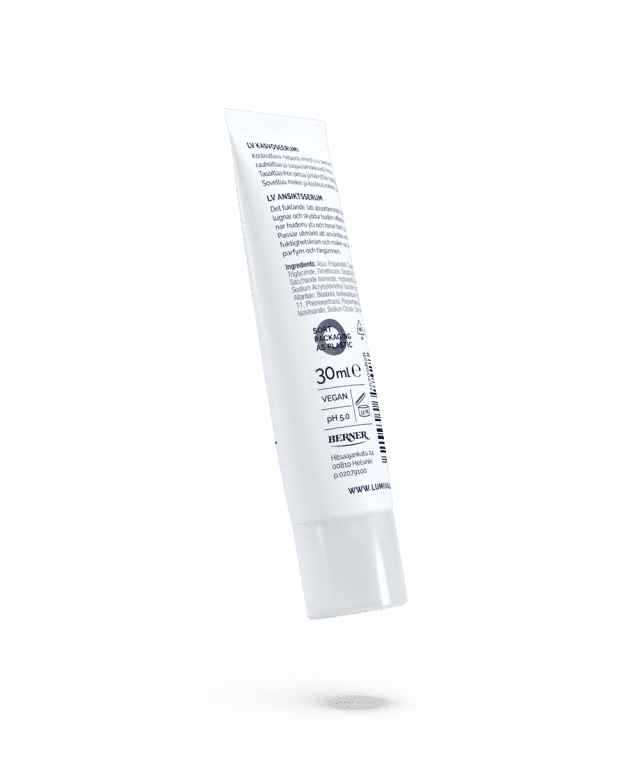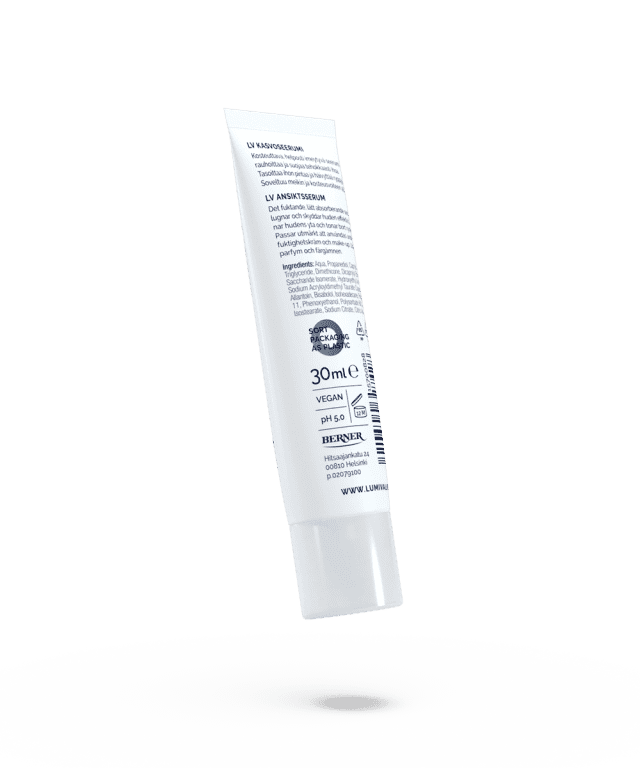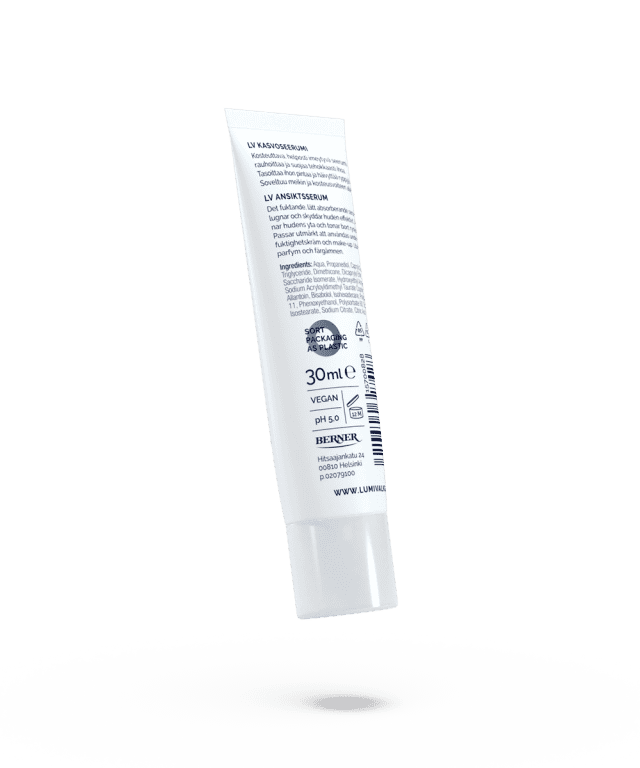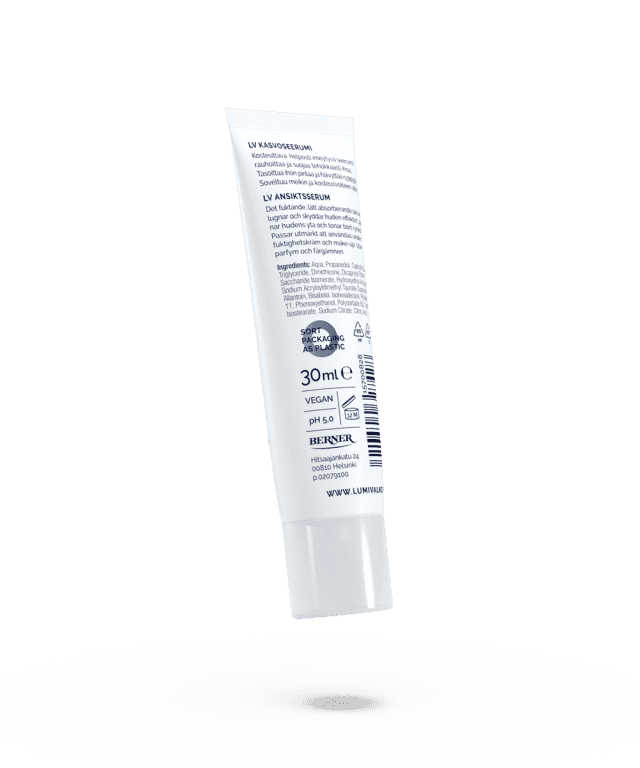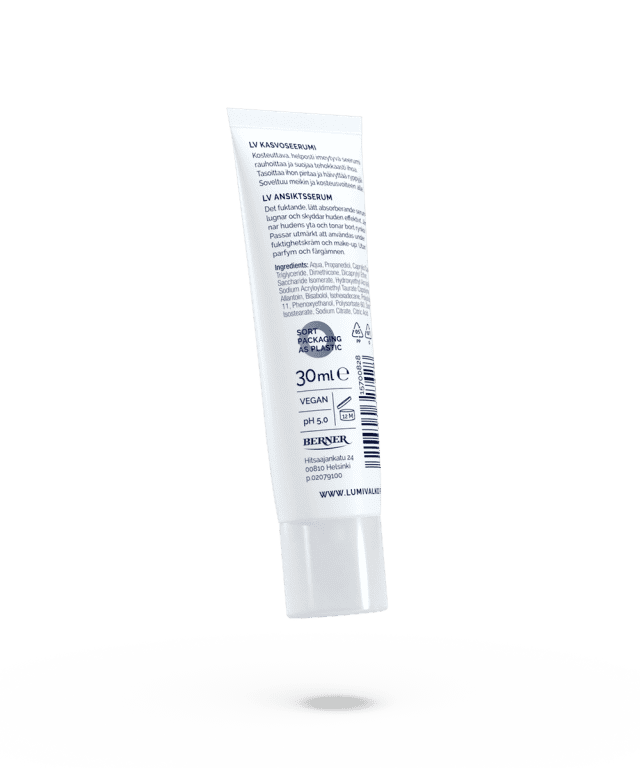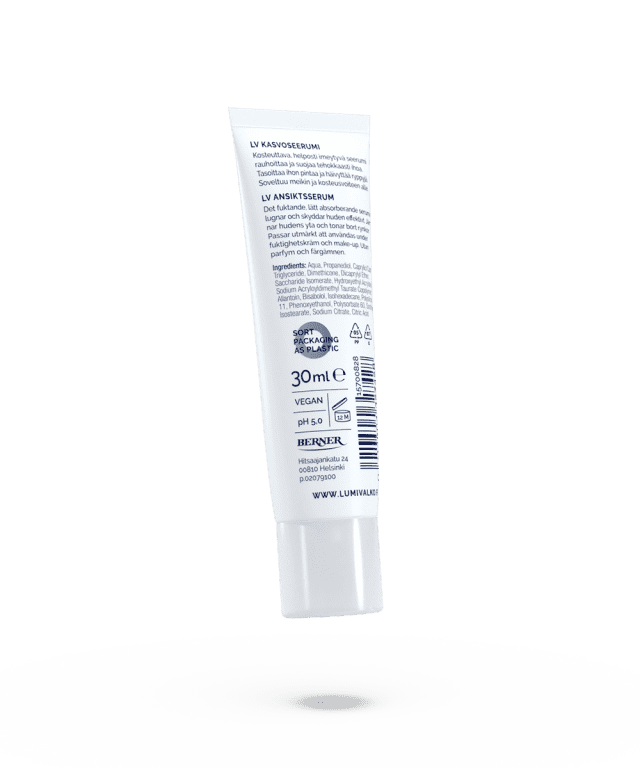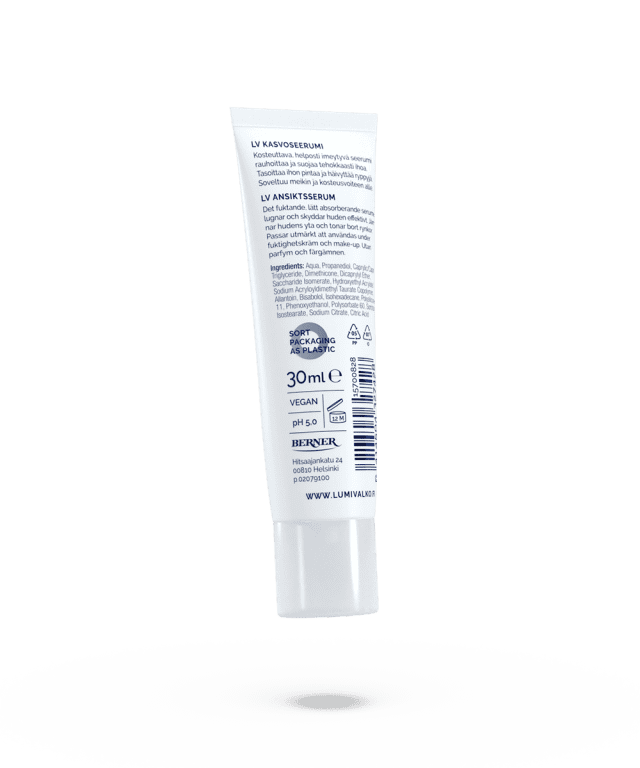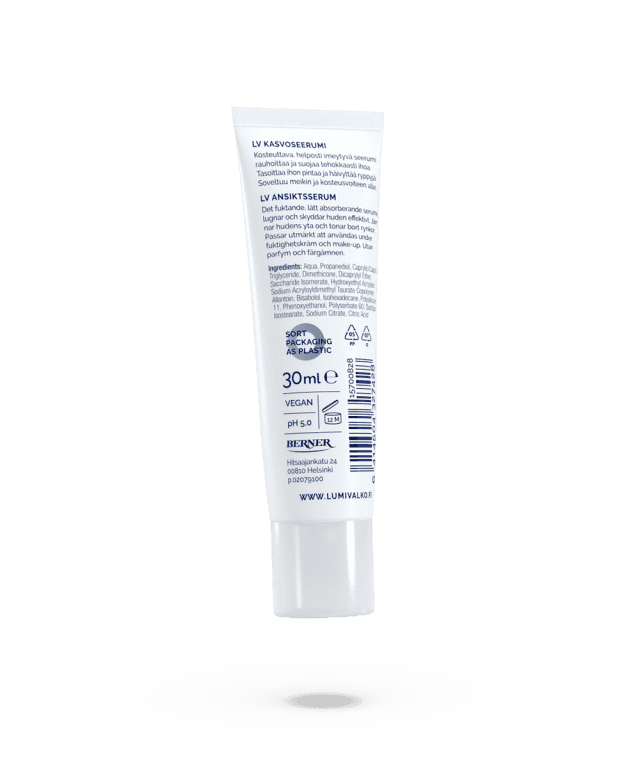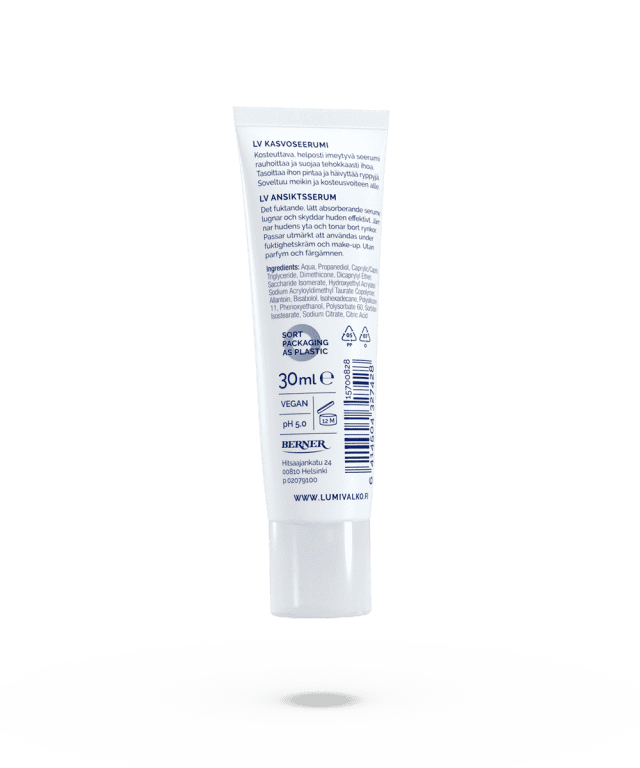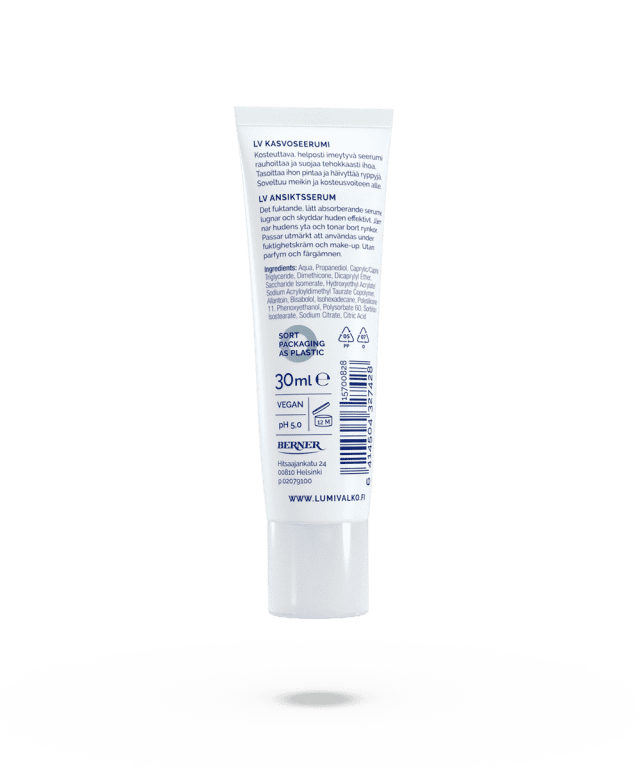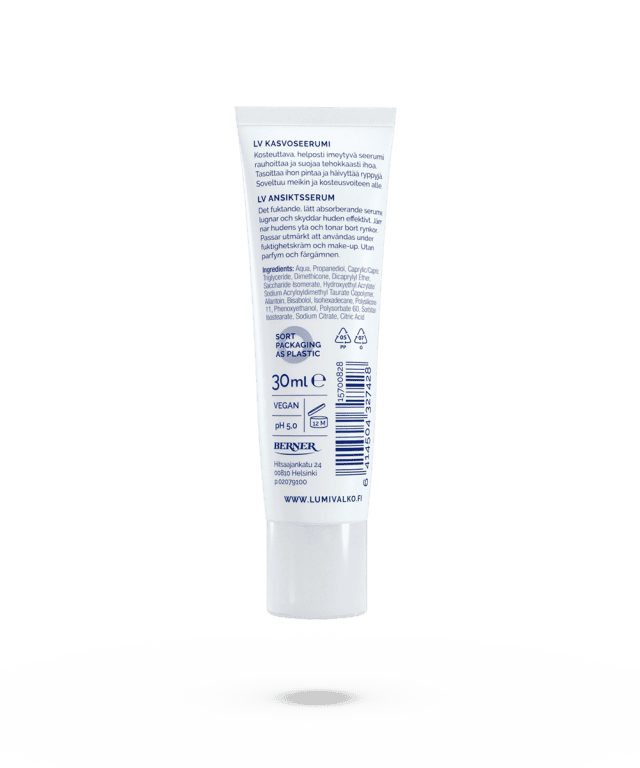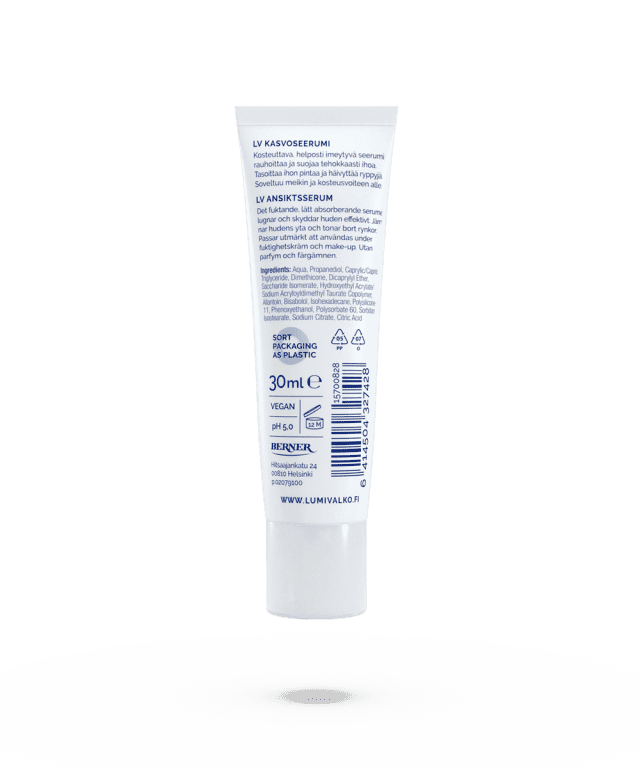 Hydrates, calms and renews skin while smoothing fine lines.
VEGAN

pH 5.0

Manufactured in Finland

Fragrance-free
Stronger, more smoother skin
The active ingredients in LV Facial serum strengthen the skins natural defence layer and reduces fine lines. Effective and long-lasting hydration. A fabulous product to wear as a smoothing base under make-up. Try it as a super hydrating serum after LV Peeling cream.
The product is colourant- and fragrance-free. All LV products are made in co-operation with the Allergy, Skin and Asthma Federation, which the Allergy logo is a mark for.