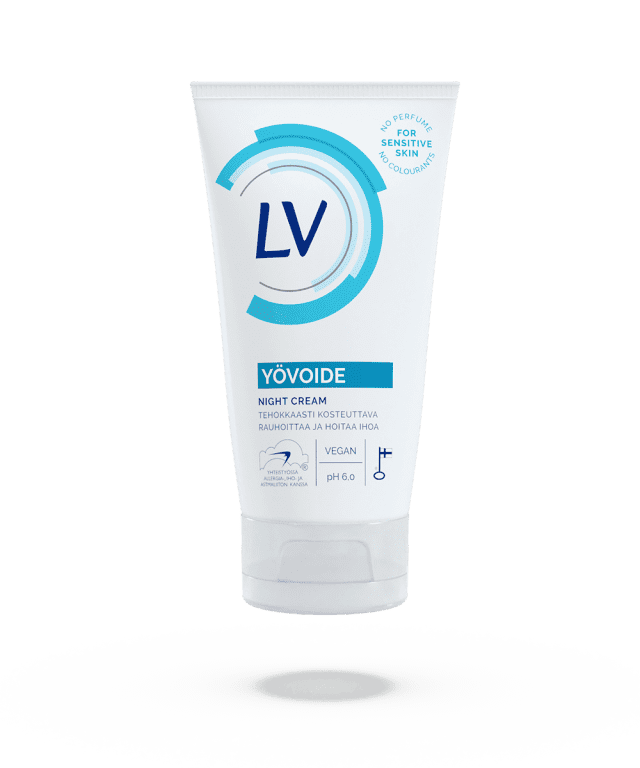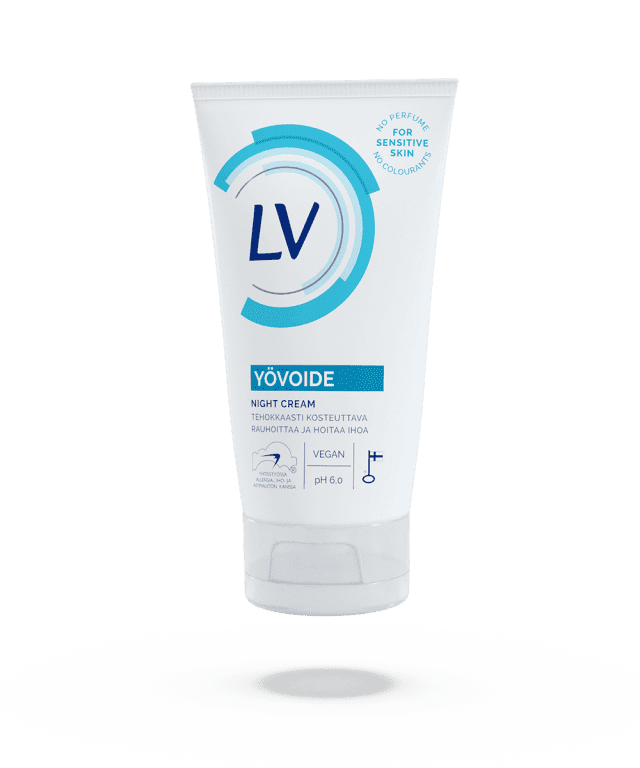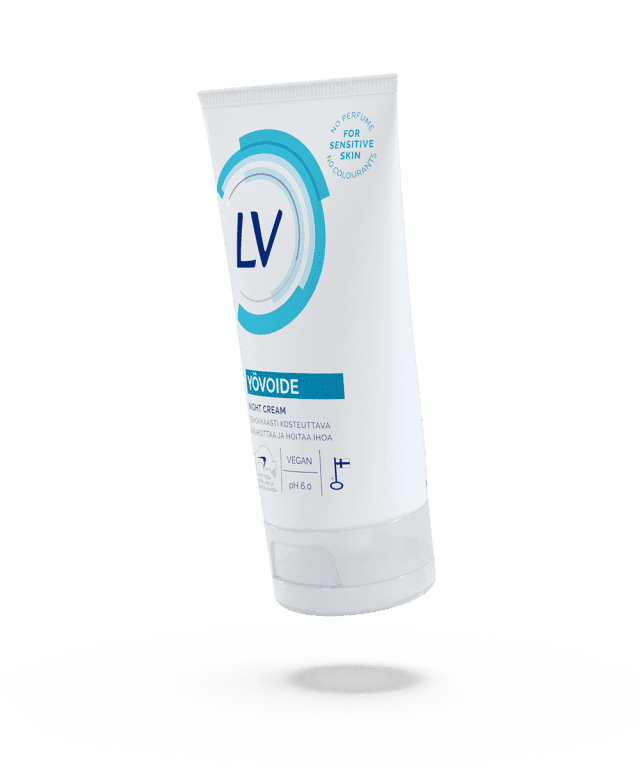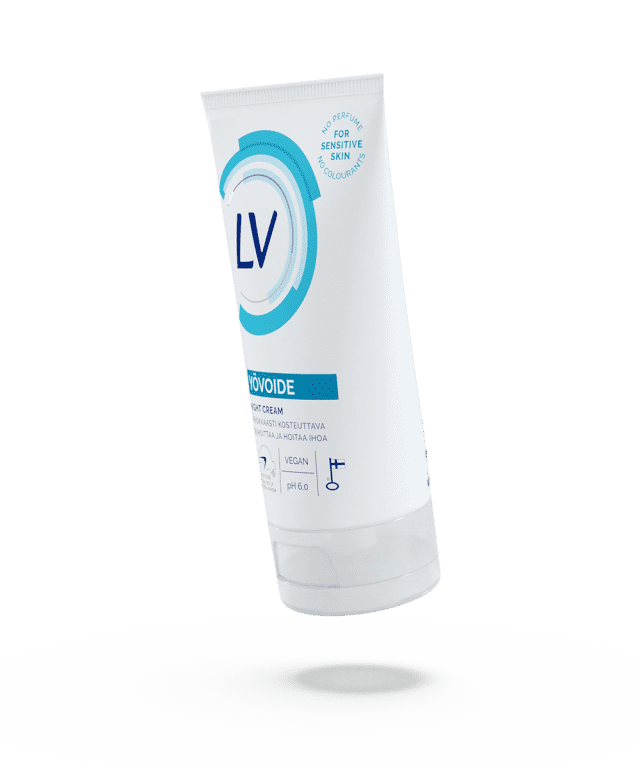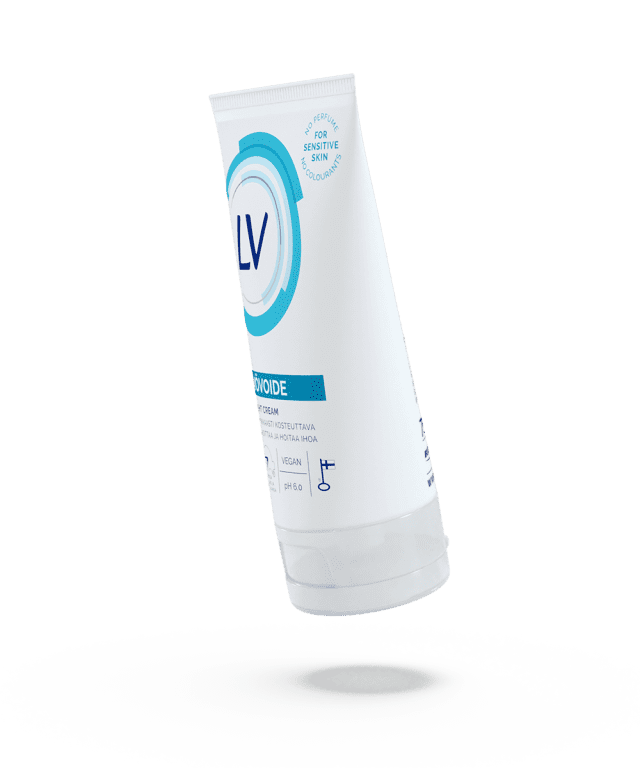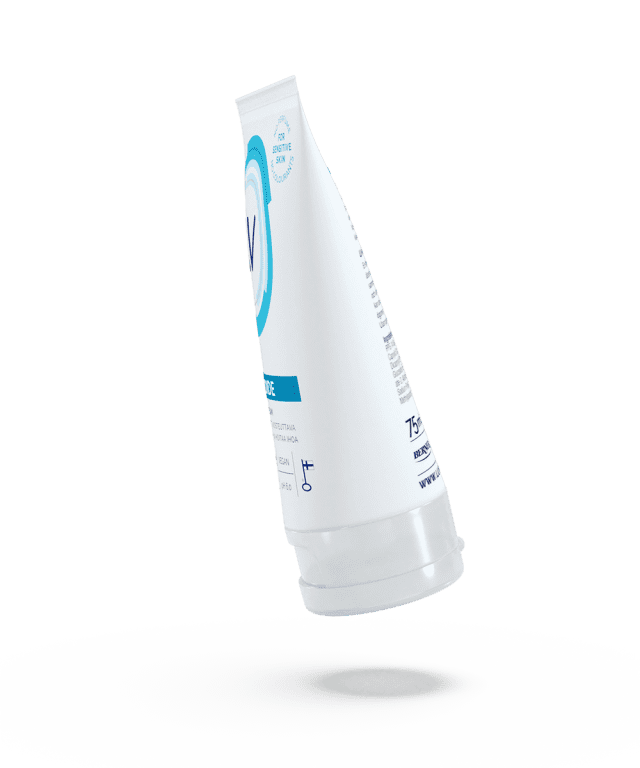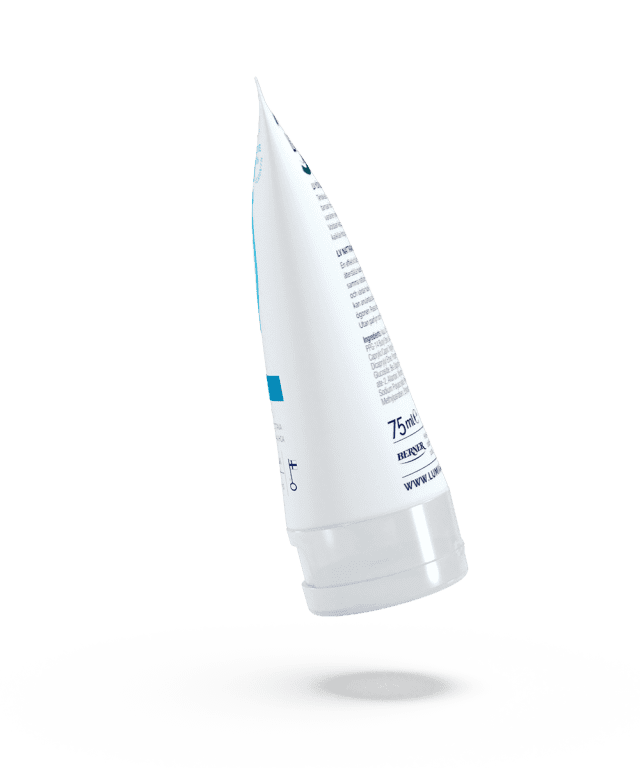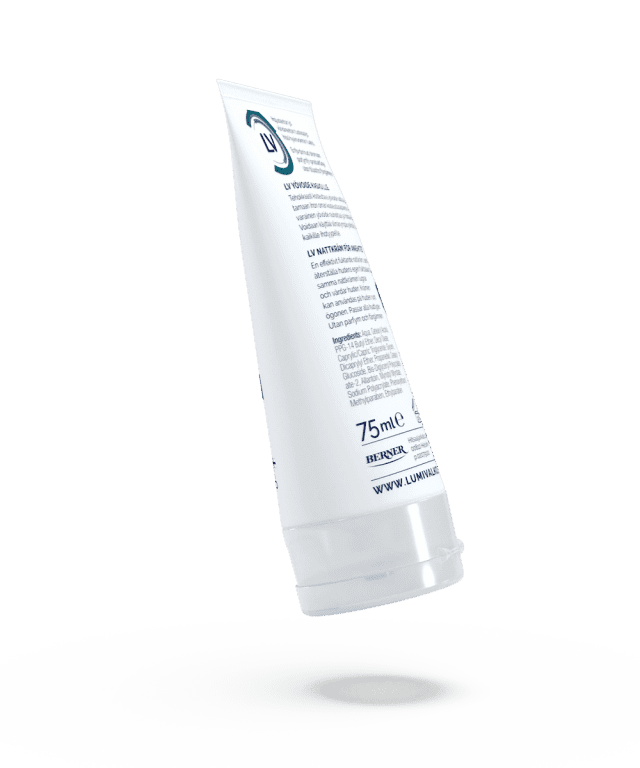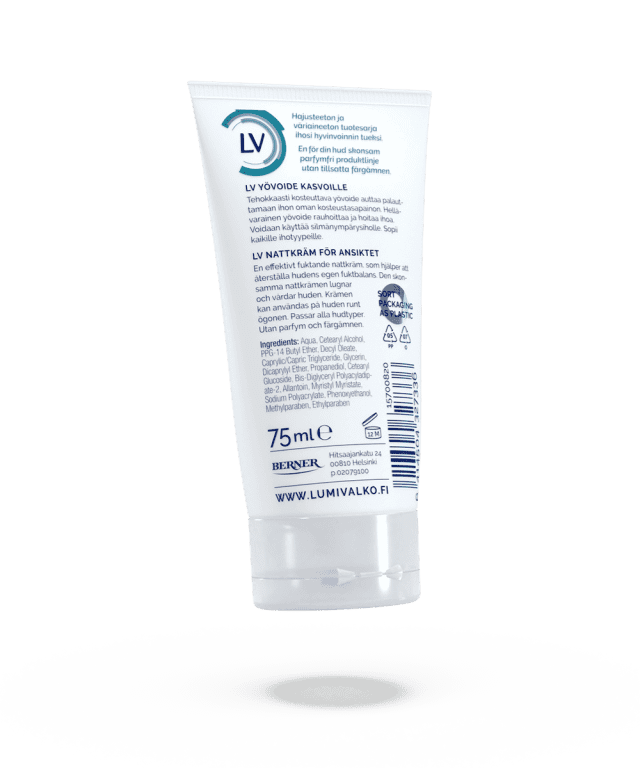 Renews and calms the skin while offering intense hydration.
VEGAN

pH 6,0
Creamy and effective moisturizer
This lovely rich LV Night cream cares, protects, hydrates and calms the skin effectively. The cream leaves a nourishing film on the skin, making it soft without a greasy or oily feel. Also ideal as a day cream for dry skin.